Plunge into the exciting world of aromatic scents and heady aromas in Ouzo, the elegant restaurant combining sophistication and beauty in a stunning beachfront setting. Blending tradition and innovation, the menu from globally acclaimed Michelin-starred chef Lefteris Lazarou is the perfect al fresco delight.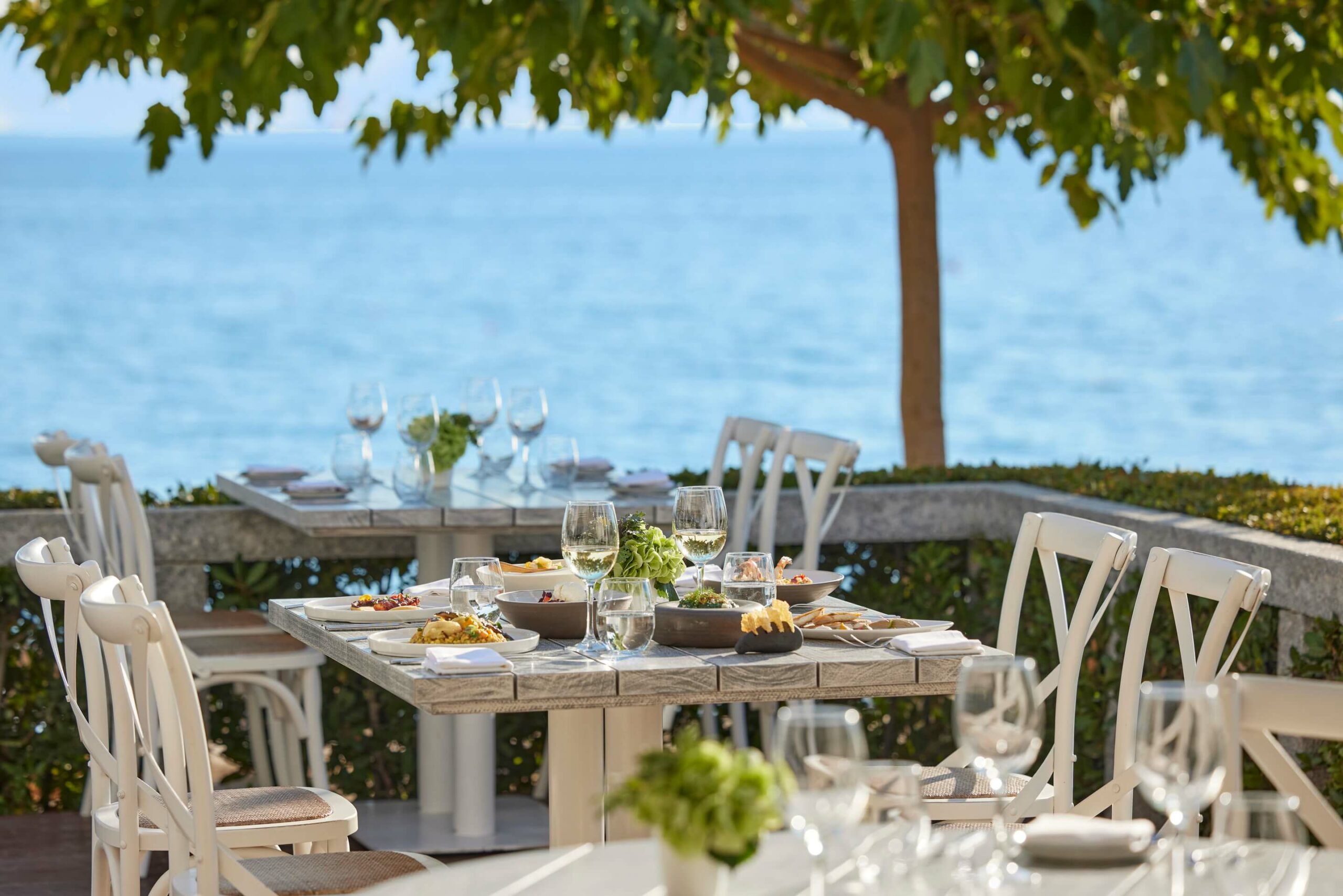 Beachfront | Al fresco | Sea views
Acclaimed chef and Piraeus local Lefteris Lazarou was the first to ever win a Michelin star for his Greek cuisine, and many of his creations and now considered classics. Offering rich, complex flavours, his work with seafood shook the world of Greek gastronomy, and he brings that genius to Ouzo.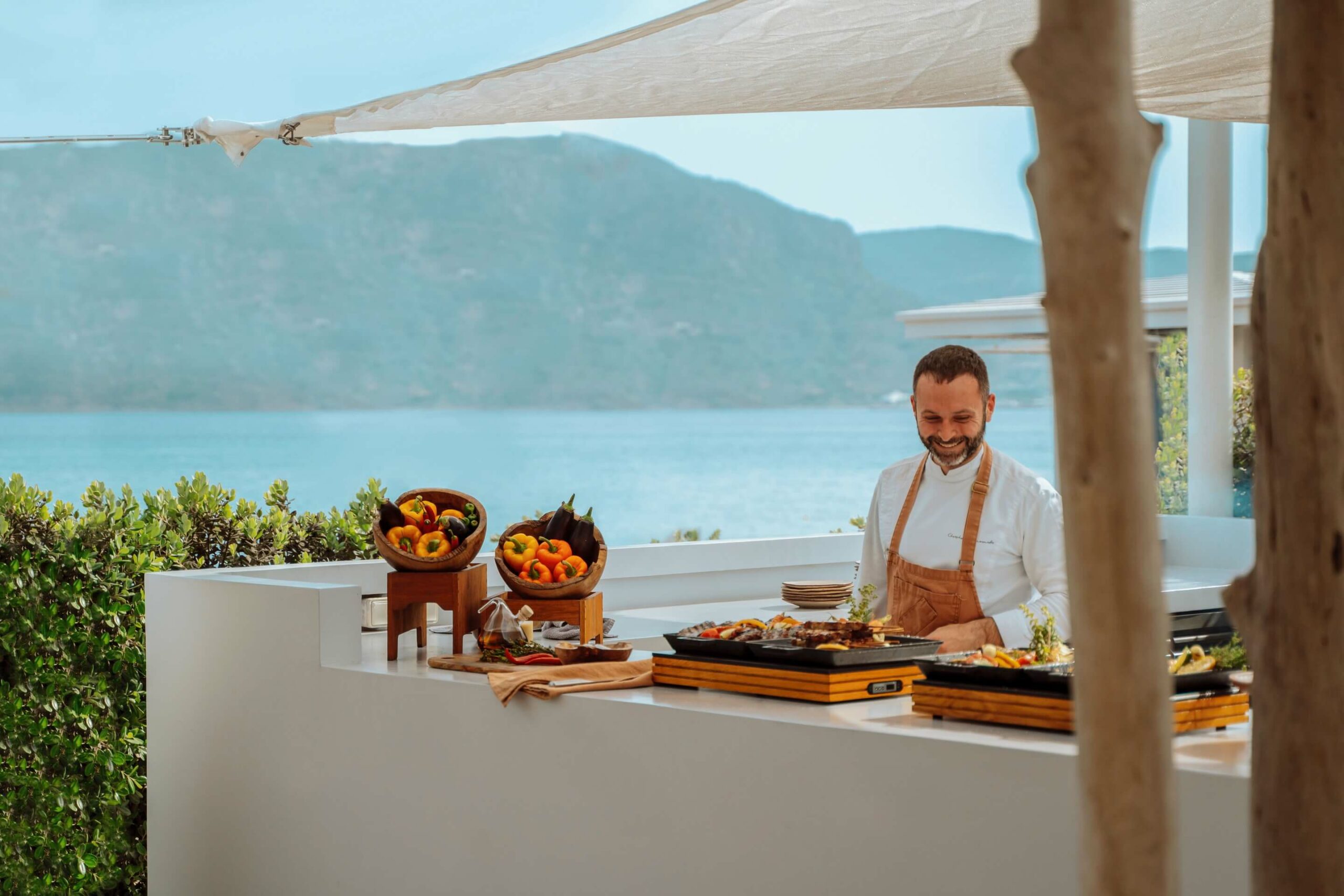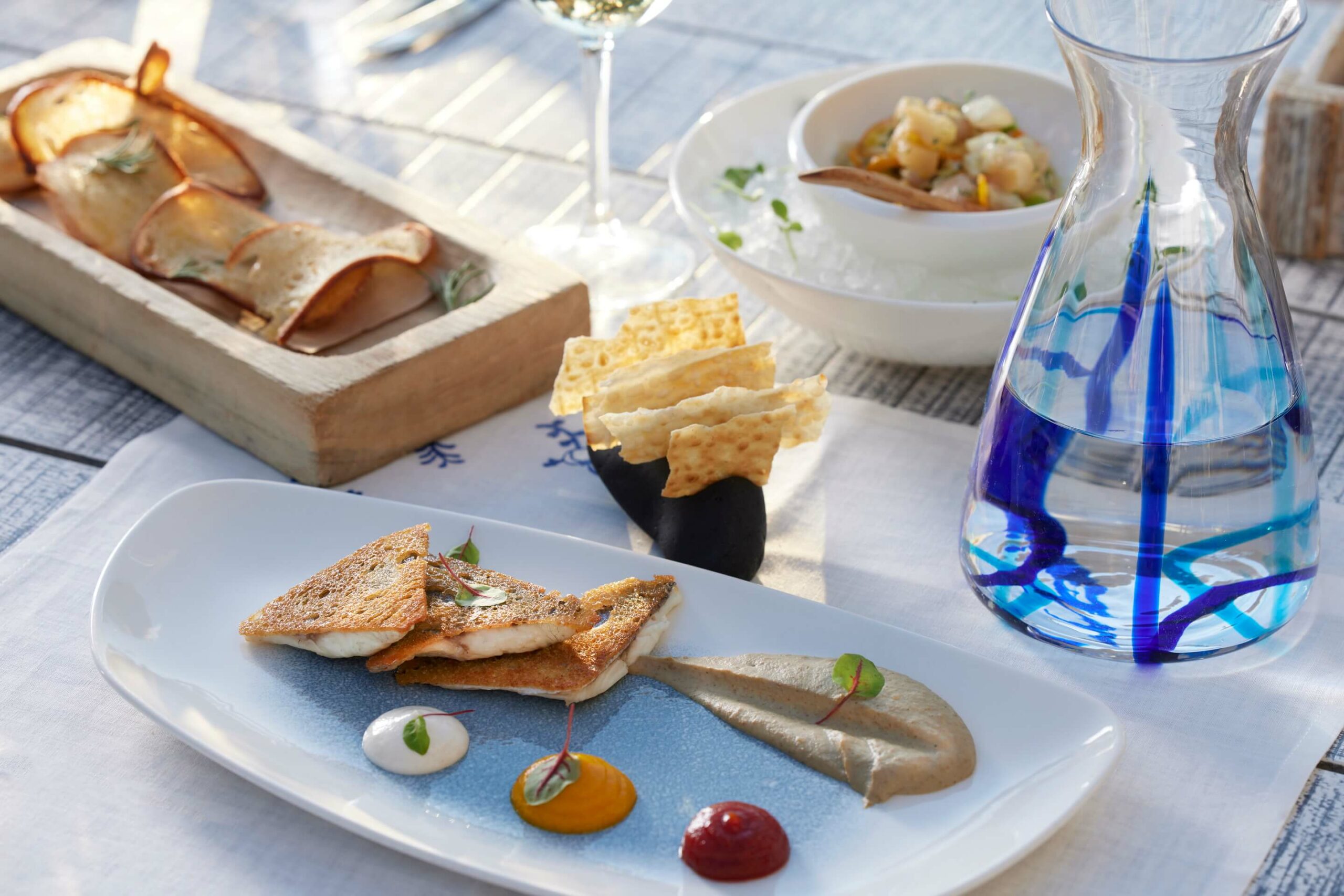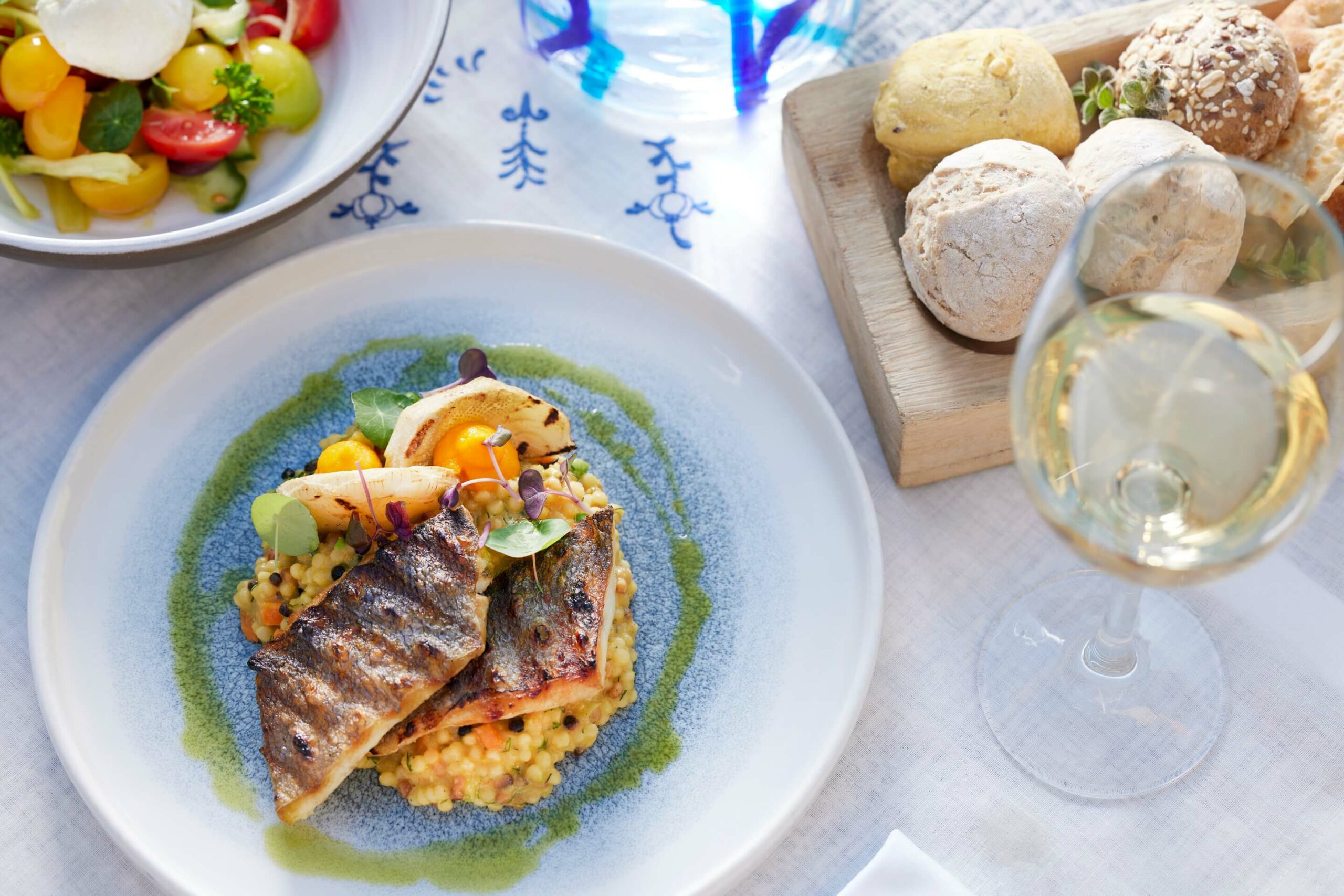 Please note the following: All restaurants offer children's menus and freshly prepared baby food on request. | Menus and opening hours are subject to change. | A reservation is required for dinner. | Entry with shorts and flip-flops is not permitted during dinner.