Halkidiki is an oasis of calm surrounded by shallow Mediterranean waters, verdant hills and historic landmarks, with a rich local culture and exquisite Mediterranean flavours. Dotted with ancient sites, traditional villages, caves and coves, this trio of peninsulas is waiting to be explored.
Ikos Olivia's chic design of subtle elegance sits serenely among 22 acres of lush greenery shaded by ancient olive trees and fragrant firs. Unfurling along the white sands of the Gulf of Toroneos, Ikos Olivia offers sophisticated suites, turquoise pools and fine dining experiences. And from aquatic adventures to gourmet cuisine, everything is included in your stay.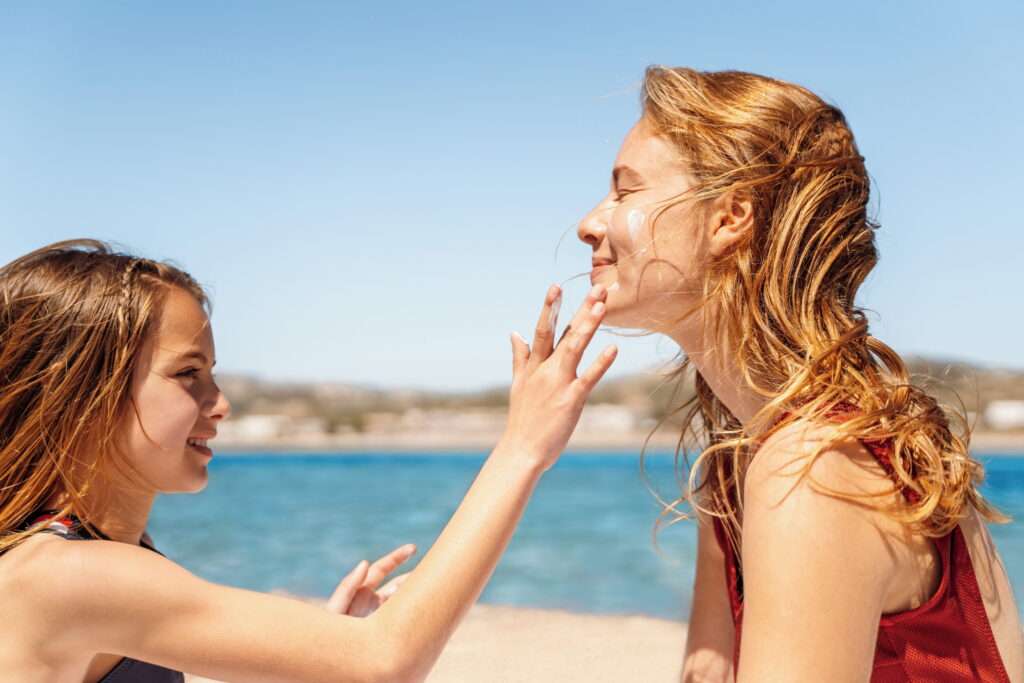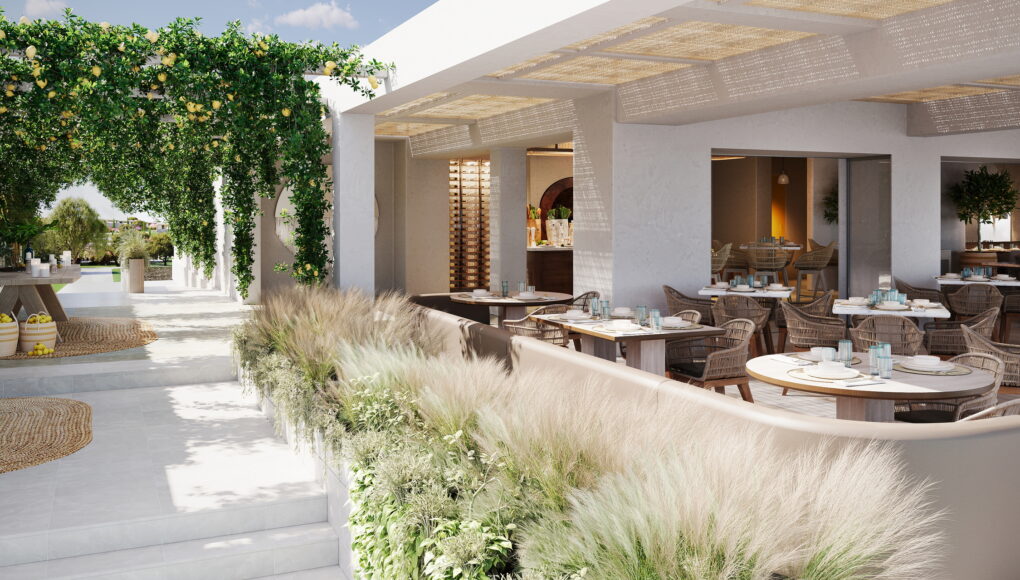 An elegant redesign for Ikos Olivia
A whole host of renovations are coming to Ikos Olivia as the Halkidiki retreat undergoes upgrades ahead of the 2024 season. From the tranquil new garden entrance to five fully redesigned restaurants, the all-new The Garden Restaurant to the sensational new Deluxe Bar with its sunset deck, an enhanced world of Unconditional Luxury awaits.
Discover your perfect room
at Ikos Olivia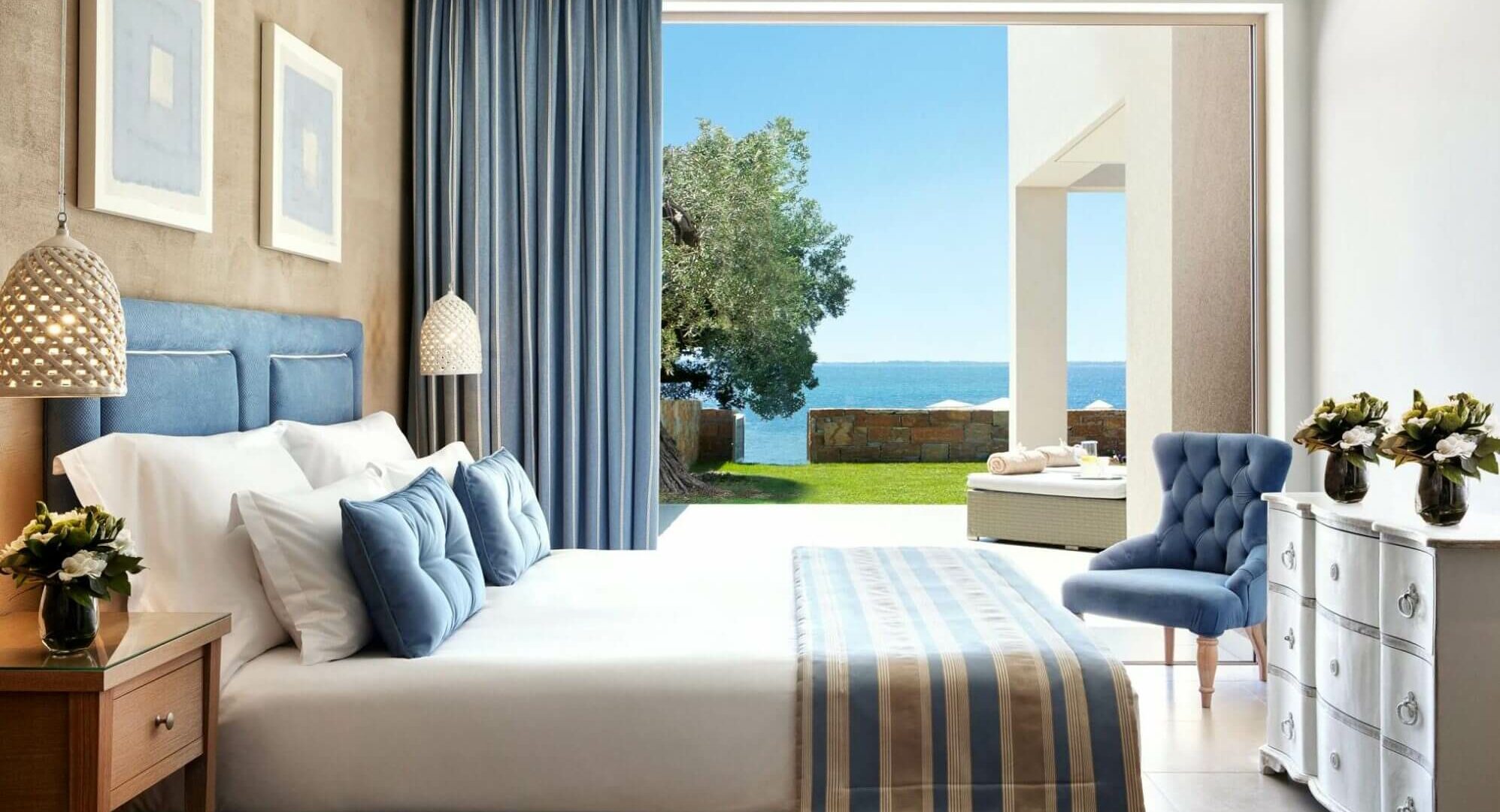 Deluxe Two Bedroom Bungalow Suite Beachfront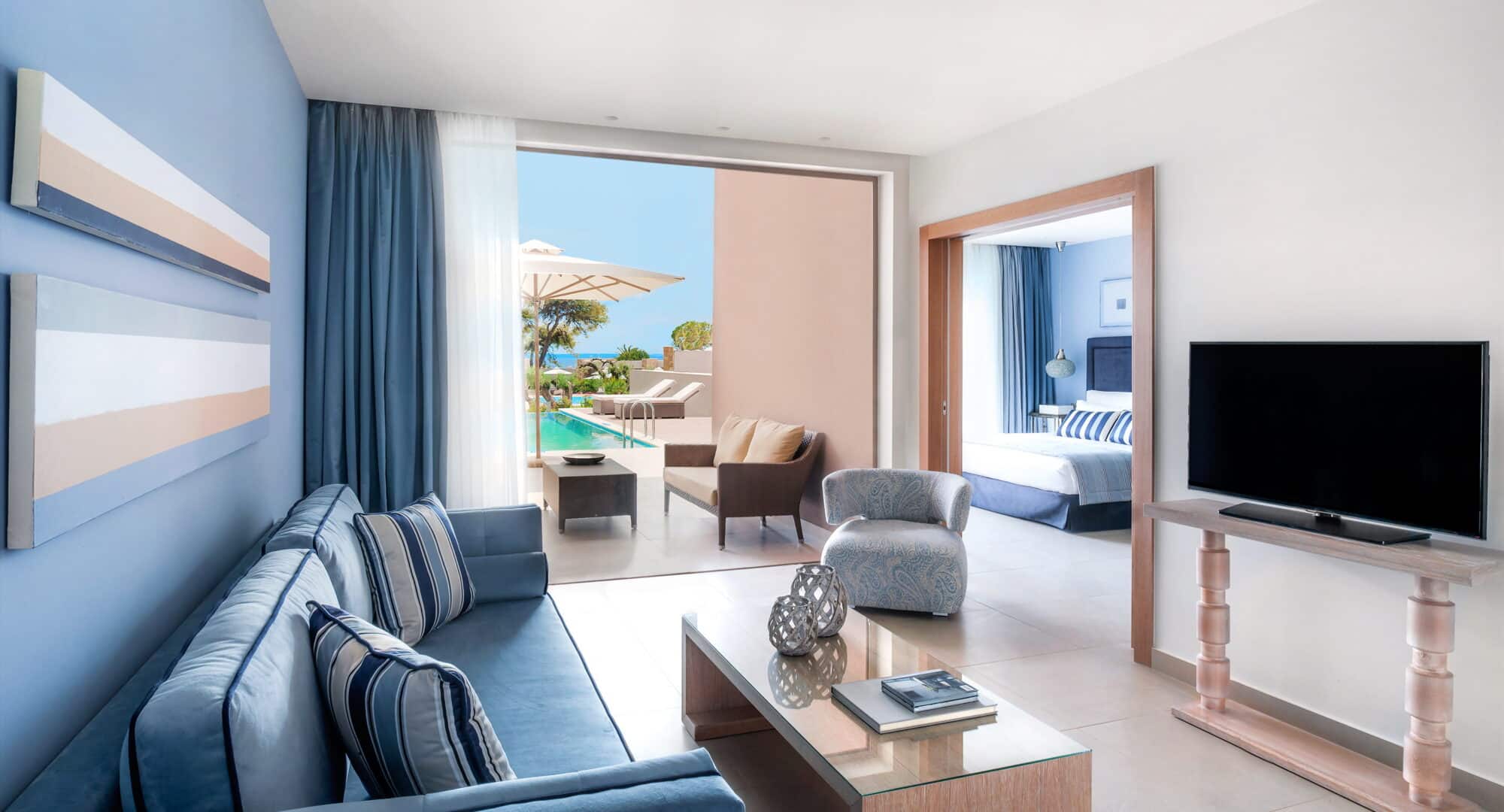 Deluxe One Bedroom Bungalow Suite Private Pool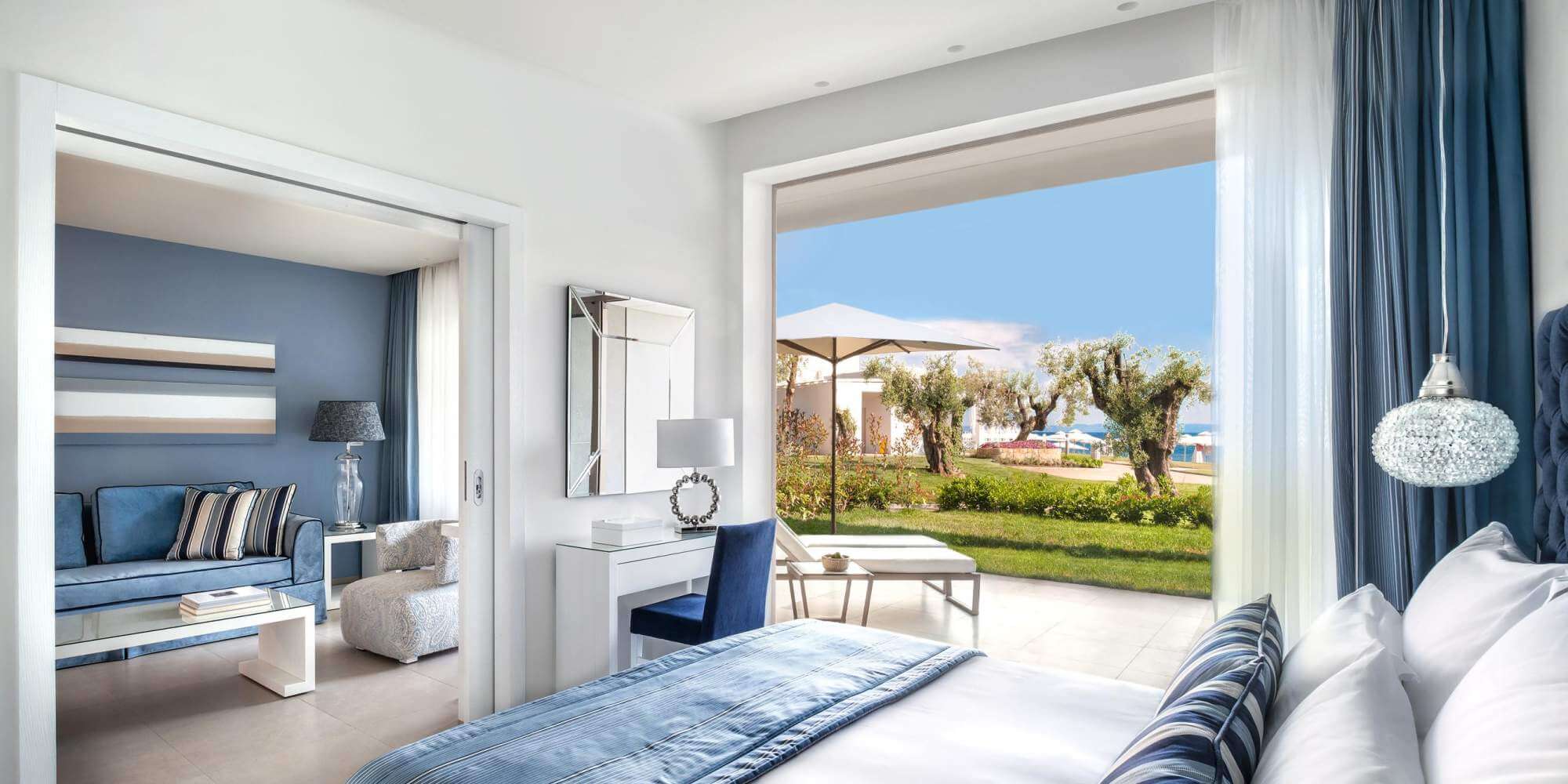 Deluxe One Bedroom Bungalow Suite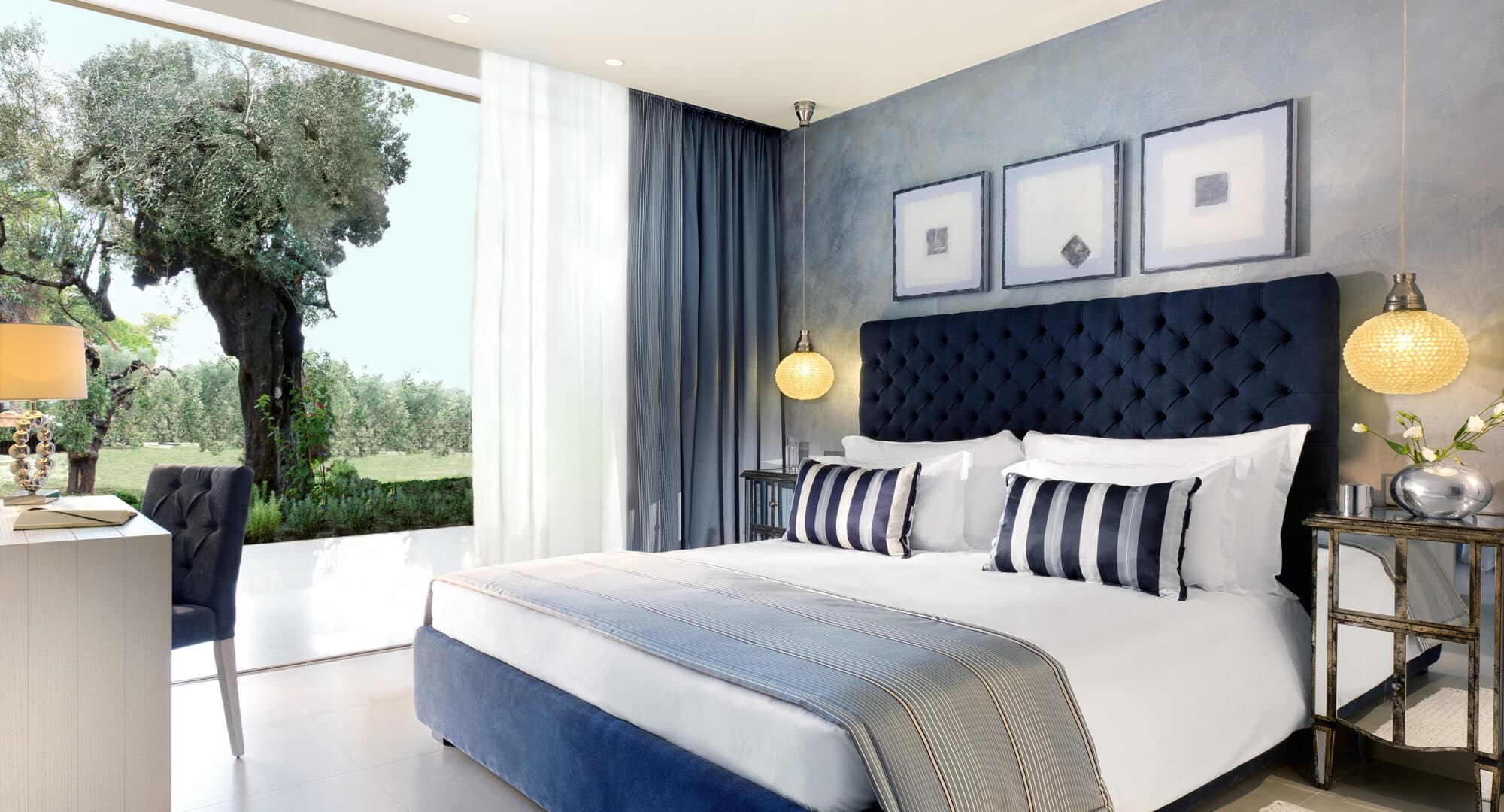 One Bedroom Bungalow Suite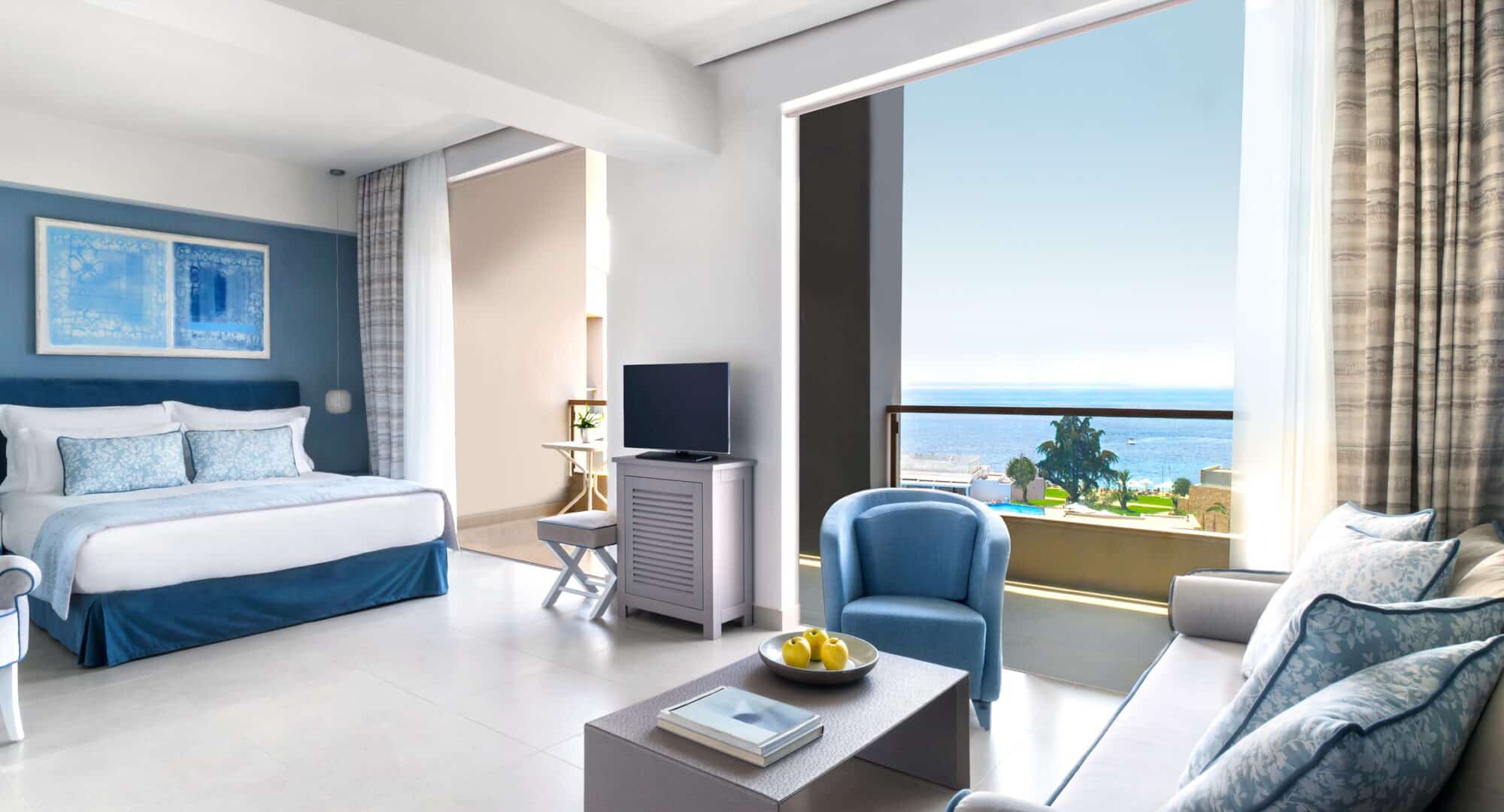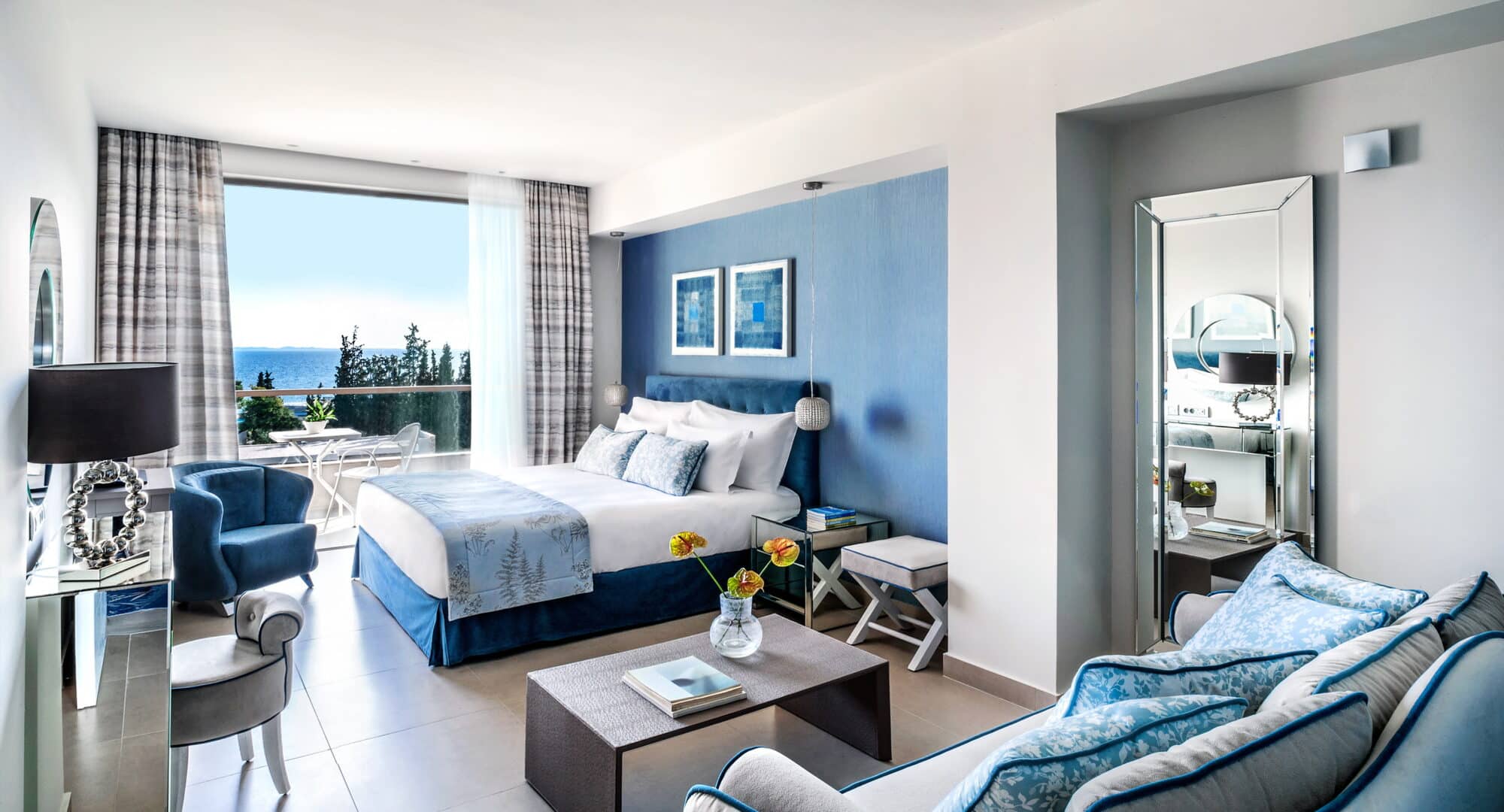 Ikos Olivia's diverse dining experiences invite you to explore the aromatic tastes of Asia, Italian delicacies, traditional French gastronomy, Greek flavours and more. In five elegant venues, fully redesigned for the 2024 season, and the all-new Wine & Dine Garden, offering local produce in an intimate setting, discover a world of unrivalled all-inclusive dining. Menus crafted by Michelin-starred chefs combine fresh Mediterranean flavours and local ingredients with global influences, while a wine list of more than 300 premium labels awaits. Enjoy a signature cocktail, light bites by the pool, and an authentic local experience with the complimentary Dine Out programme.
dine
in

style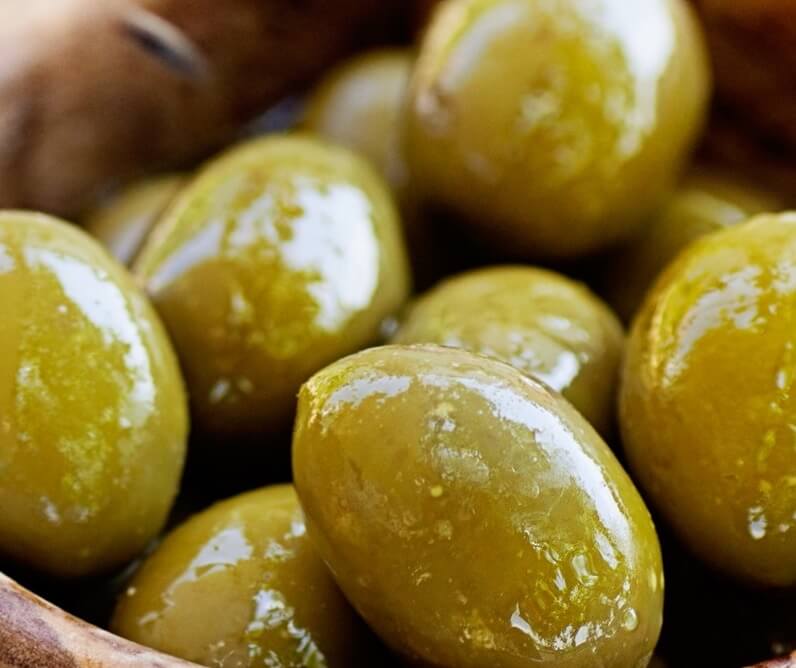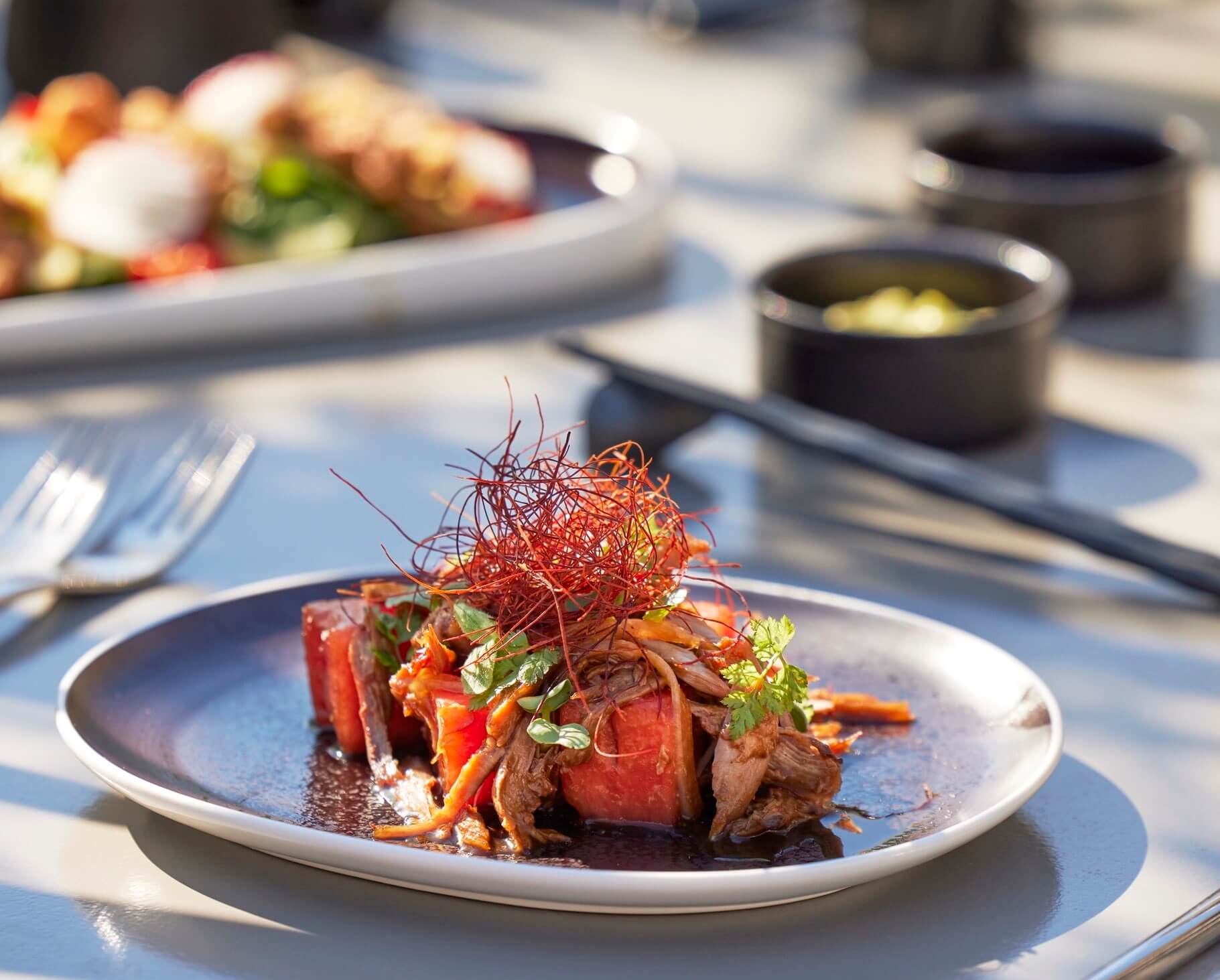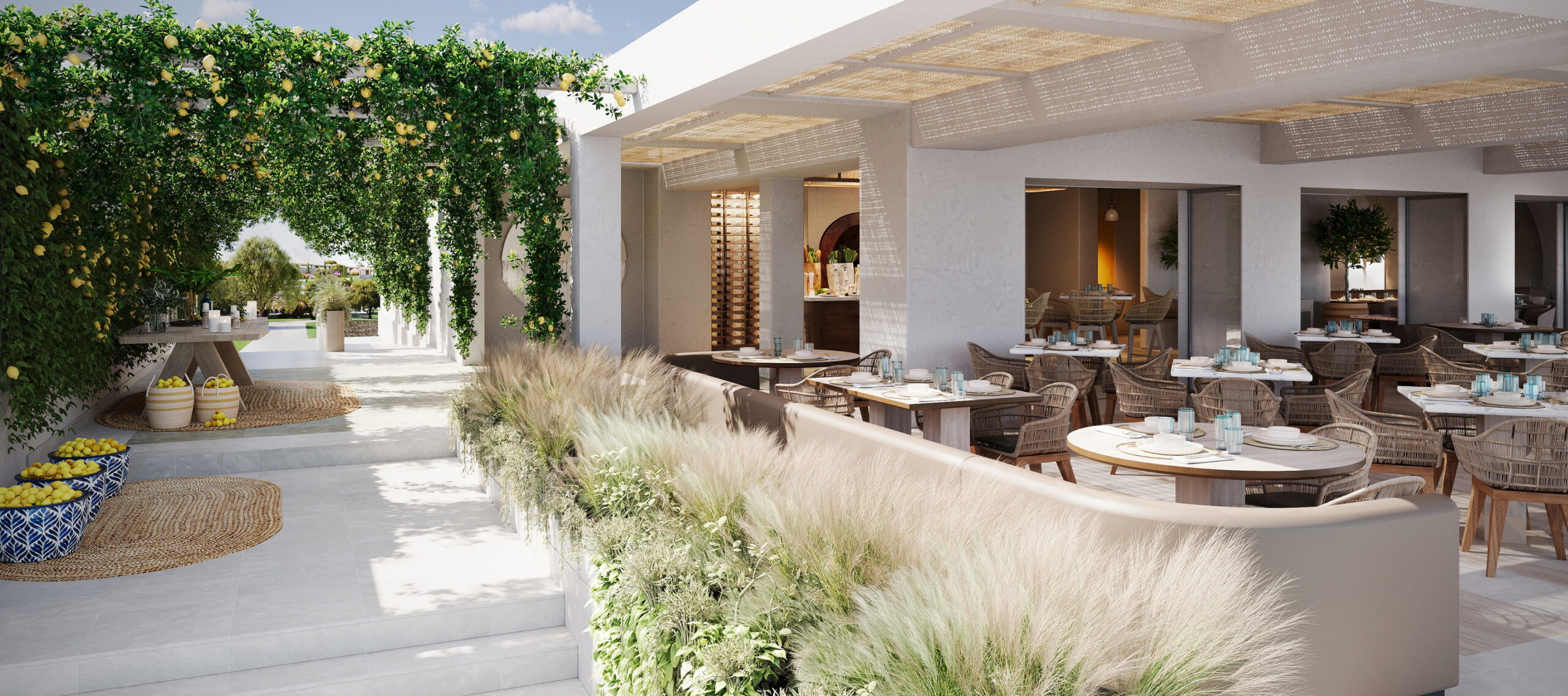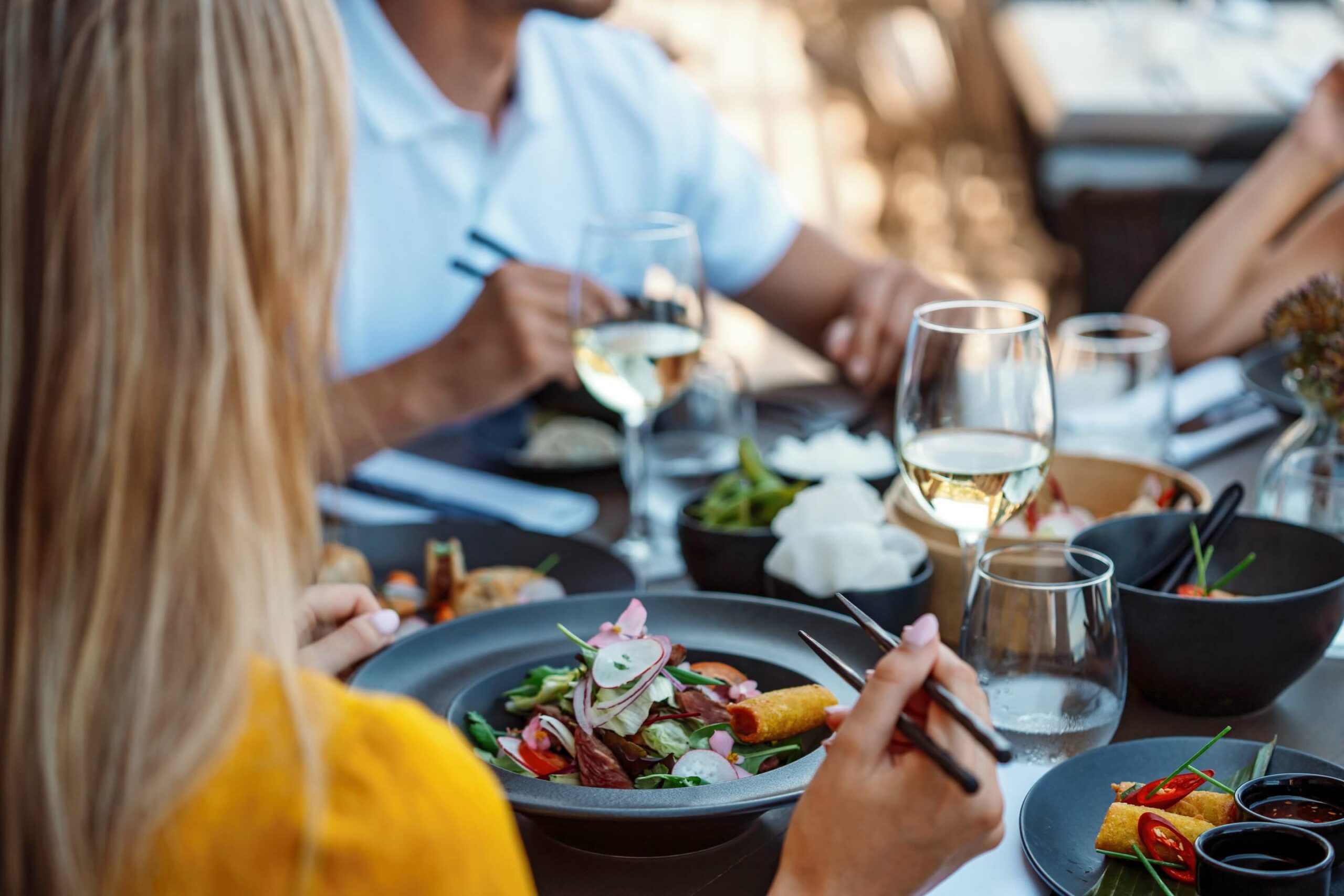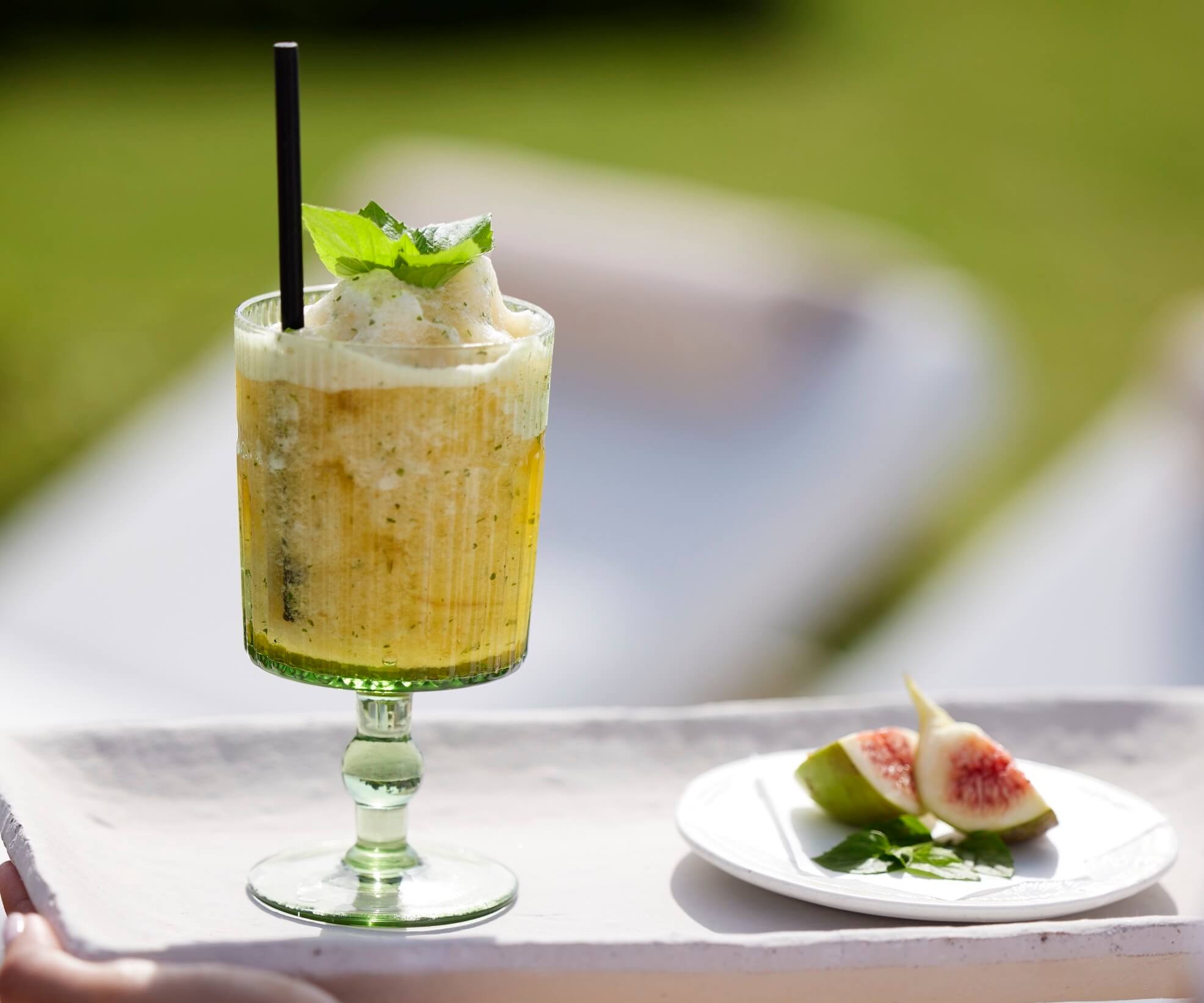 Stroll across long stretches of white sands, bask in the shallow turquoise waters of the Gulf of Toroneos, and splash in the four glittering swimming pools. Enjoy the lagoon pool with a swim-up bar, the children's paddling pools, and 450 metres of Blue Flag sandy beach, the perfect place to watch a dramatic Halkidiki sunset.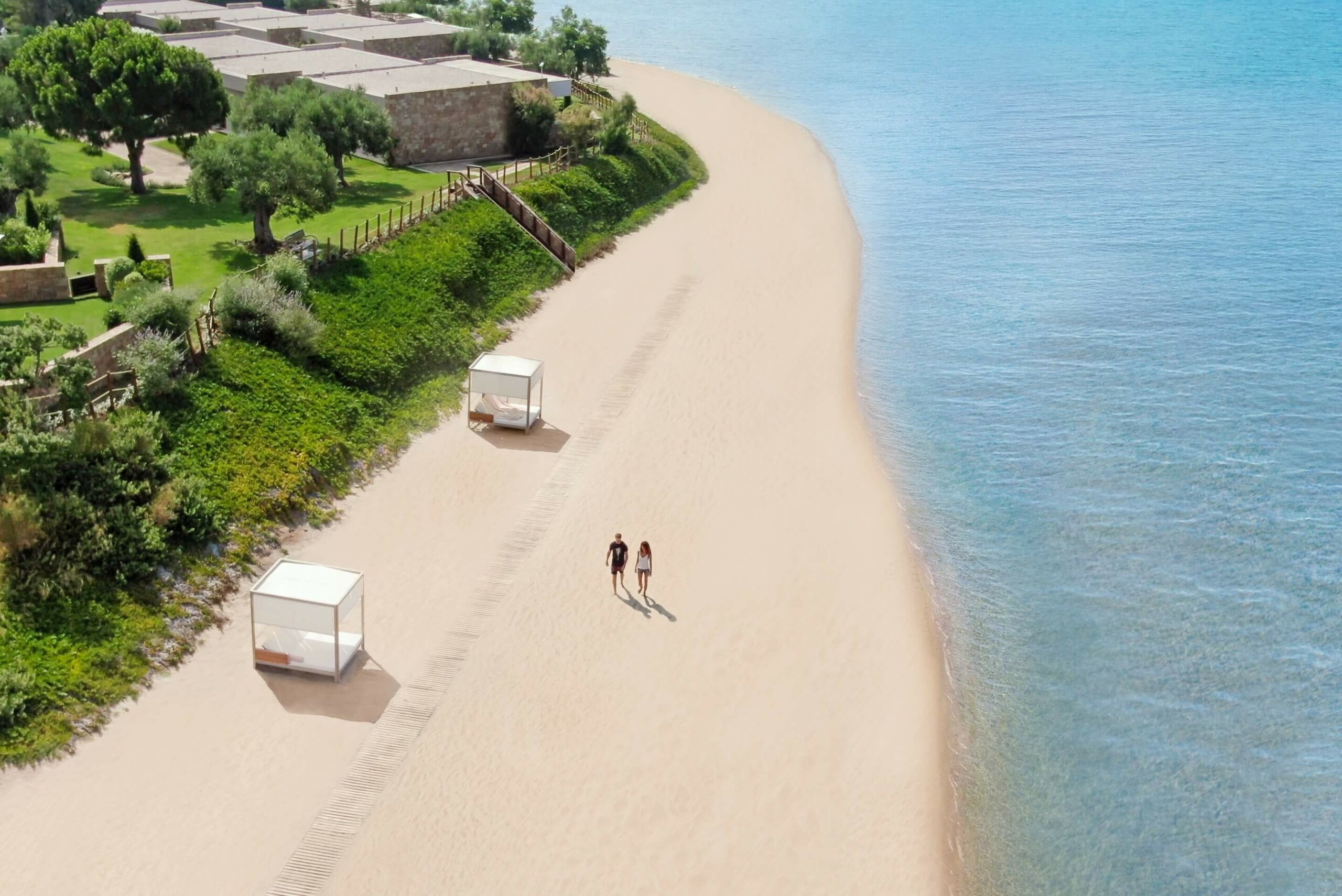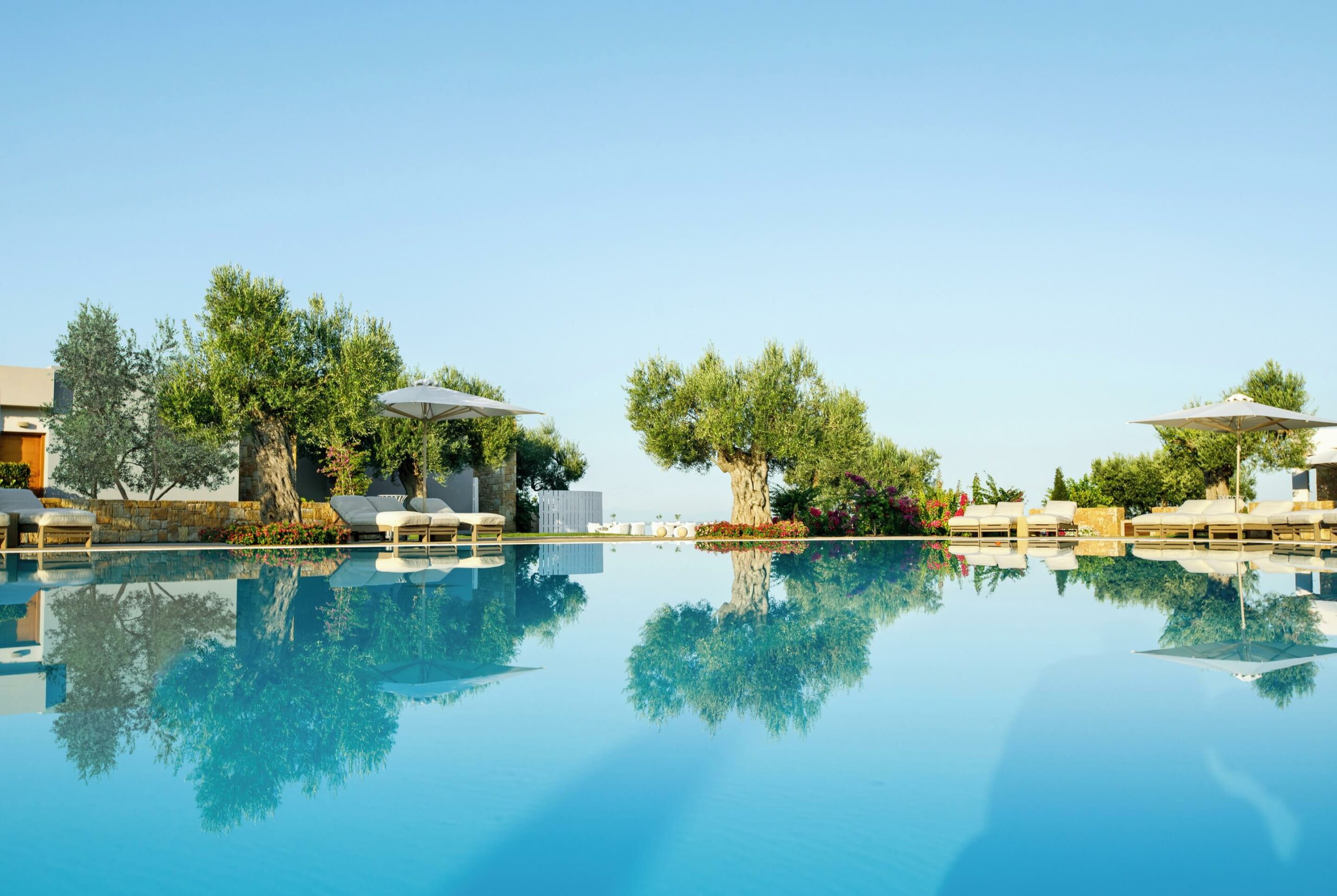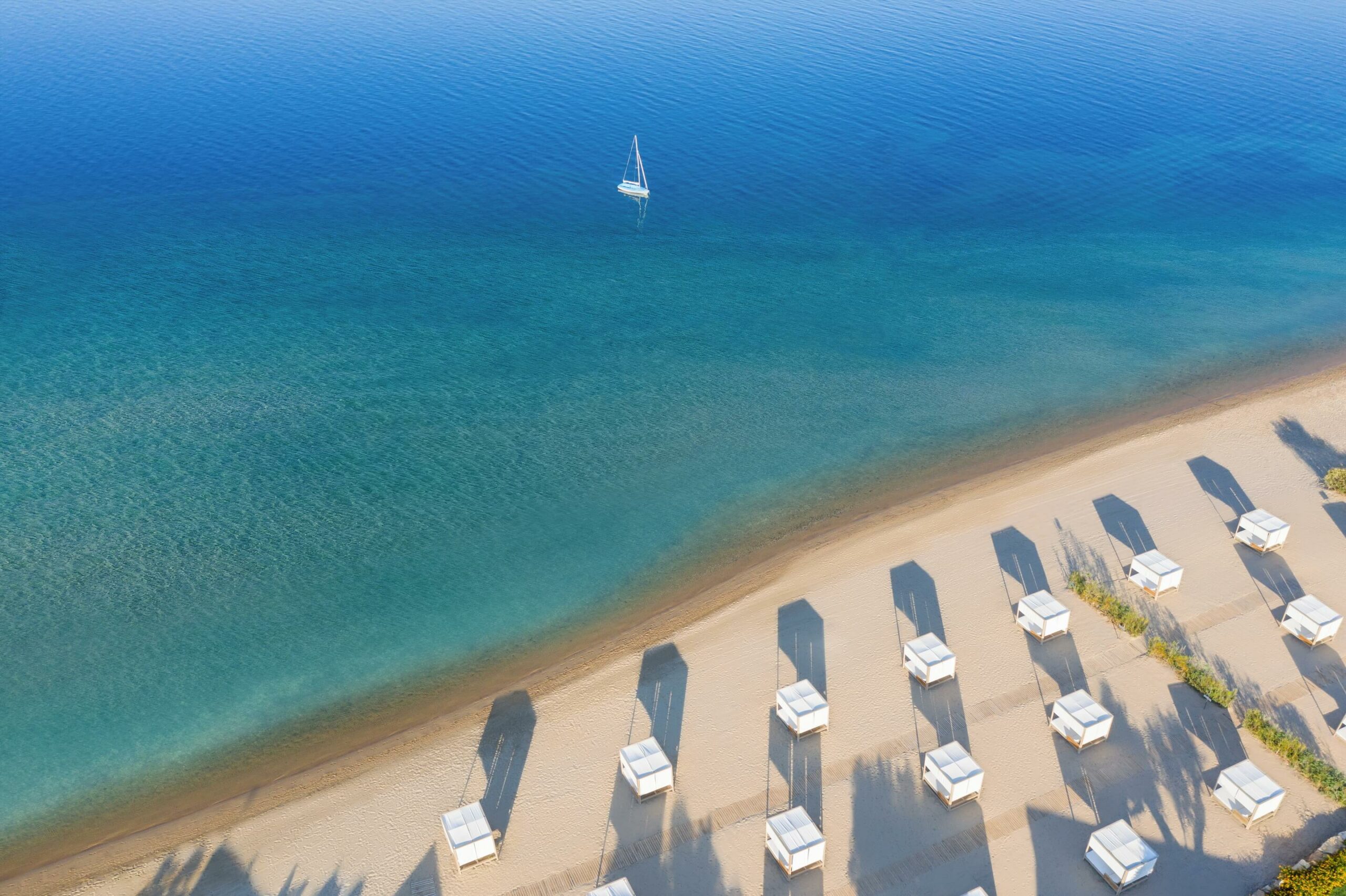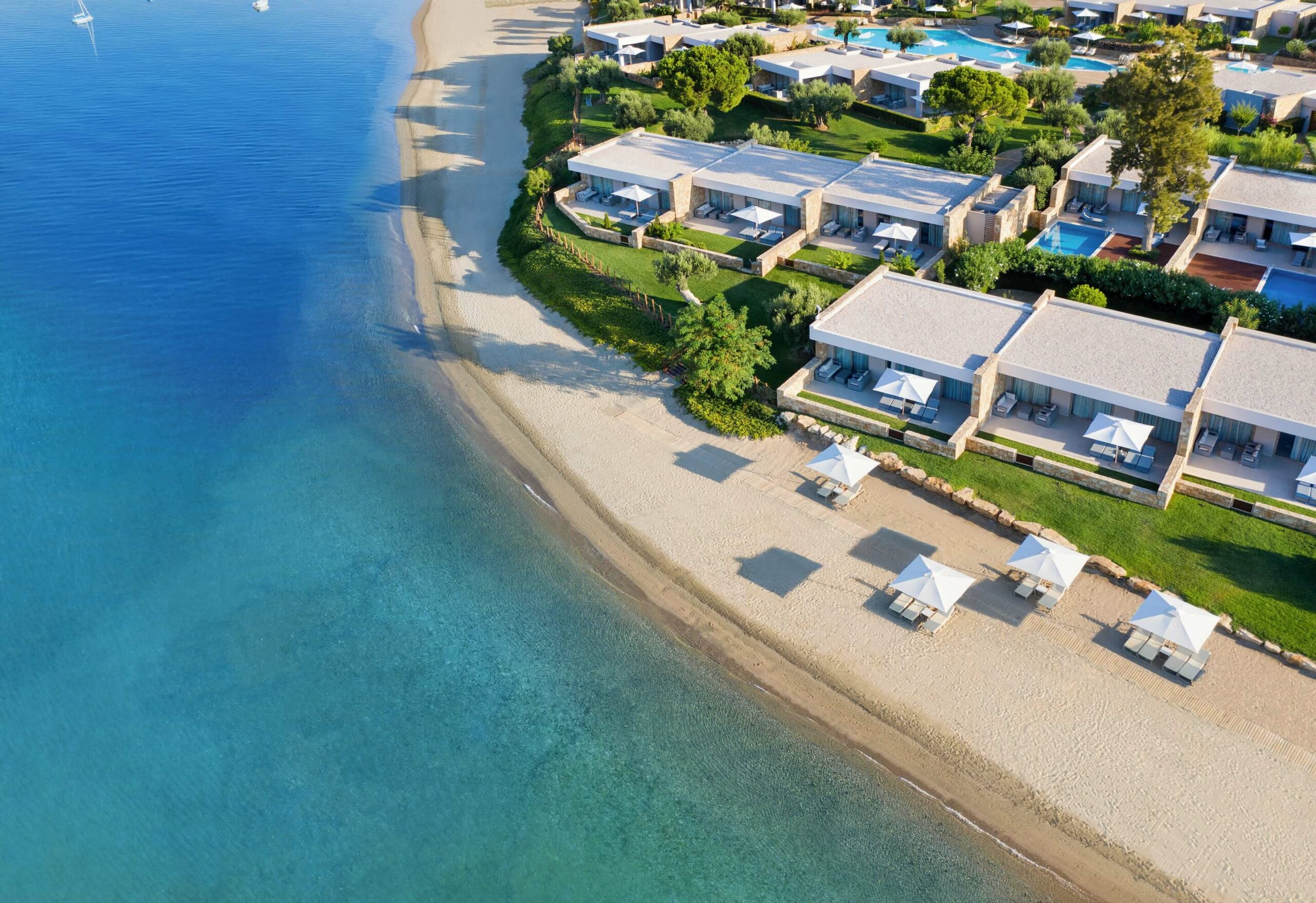 A world of
unforgettable
experiences
Create memories that will last forever. From serene kayaking to energetic tennis, world-class football coaching to luxuriant spa experiences and yoga classes, it's all included in your stay.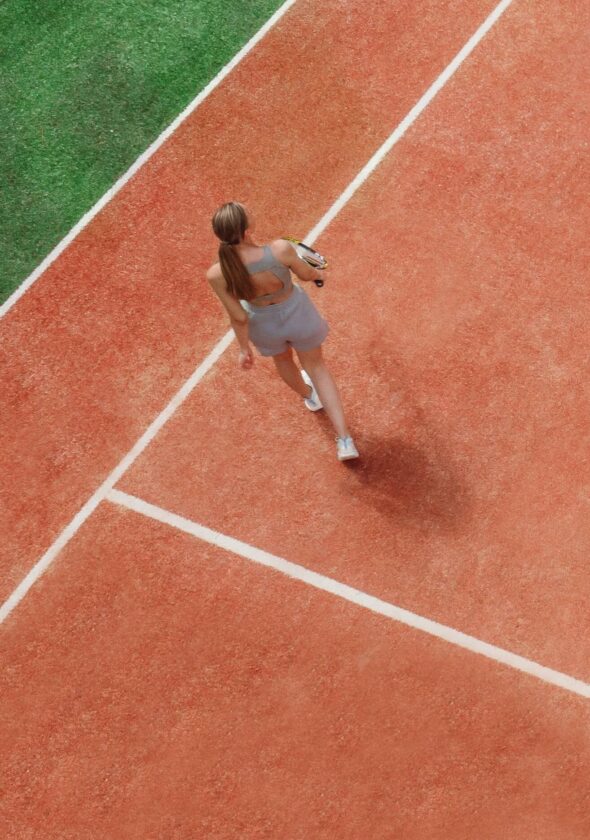 Activities
Activities
Create unforgettable family memories, learn new skills, and stay active at Ikos Olivia. With an extensive selection of activities, from action-packed windsurfing to beginner's yoga, make full use of our floodlit tennis courts, football pitches and state-of-the-art gyms.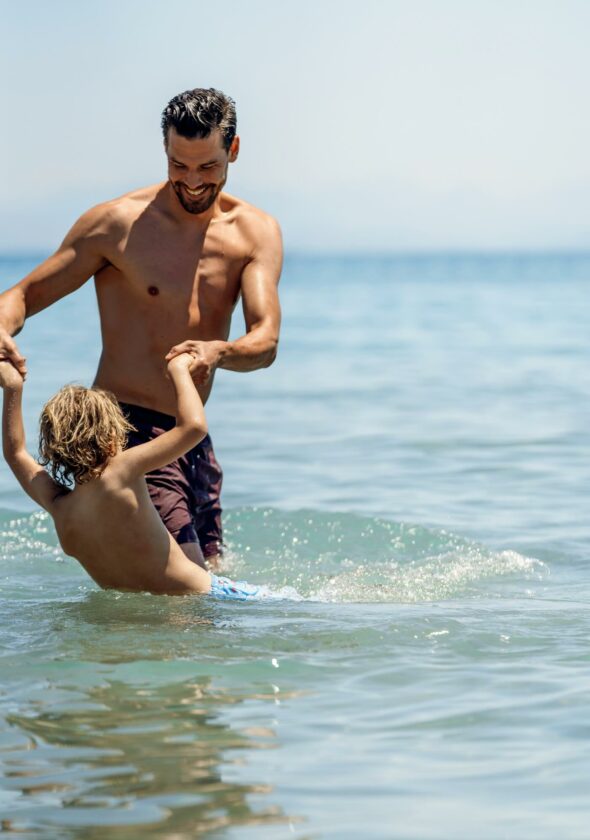 Kids
Kids
With organised sports, crafts, and educational activities run by childcare experts in line with UK Ofsted standards, Ikos Olivia offers something for every age. And with the kids out there having a blast, parents are free to soak up the Mediterranean sun.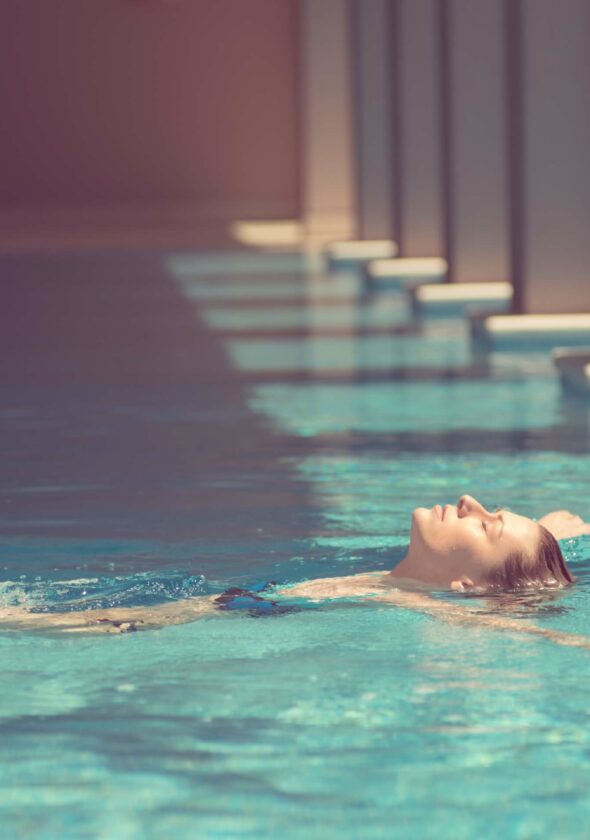 Spa
Spa
At the Ikos Spa by Anne Semonin, you can enjoy complimentary wellness activities, calm your mind in the thermal suites, and then let our specialists revive your body to prolong that holiday glow.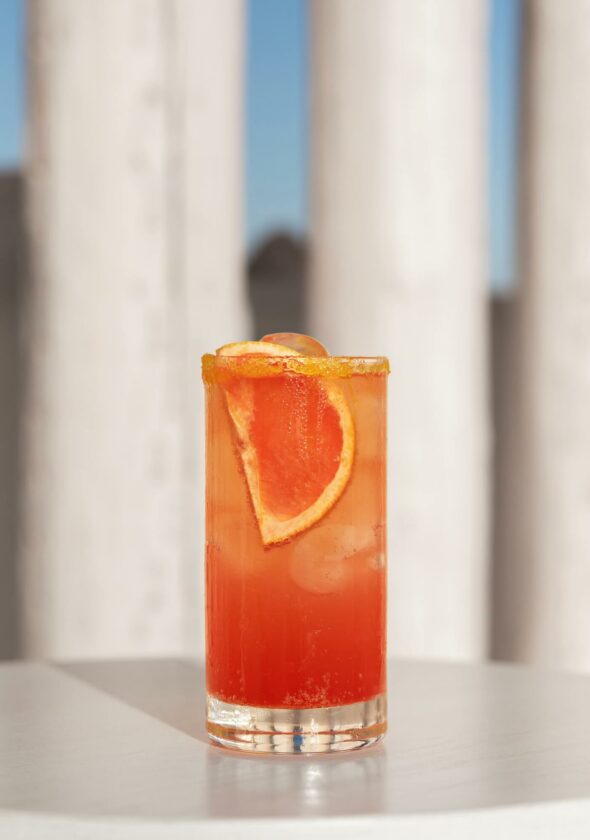 Entertainment
Entertainment
Ikos Olivia hosts an enticing range of ambient bars, al fresco beach parties and live entertainment. Enjoy a refreshing cocktail or an exquisite glass of wine from our 300-label collection, then dance the night away under the starlit sky. Enjoy a fun-filled evening with the little ones, or treat your loved one to a romantic dinner in the privacy of your stylish balcony.
Set out to explore the rich natural beauty of the Halkidiki peninsula. Take to the road and explore in a sustainable way ancient villages and hilltop vistas, with a complimentary Tesla for a day, as part of our Local Drive adventure. Enjoy authentic cuisine in traditional restaurants, with our innovative Dine Out programme and soak up the history and culture of the area, with complimentary tickets to local museums and landmarks. All included in your stay.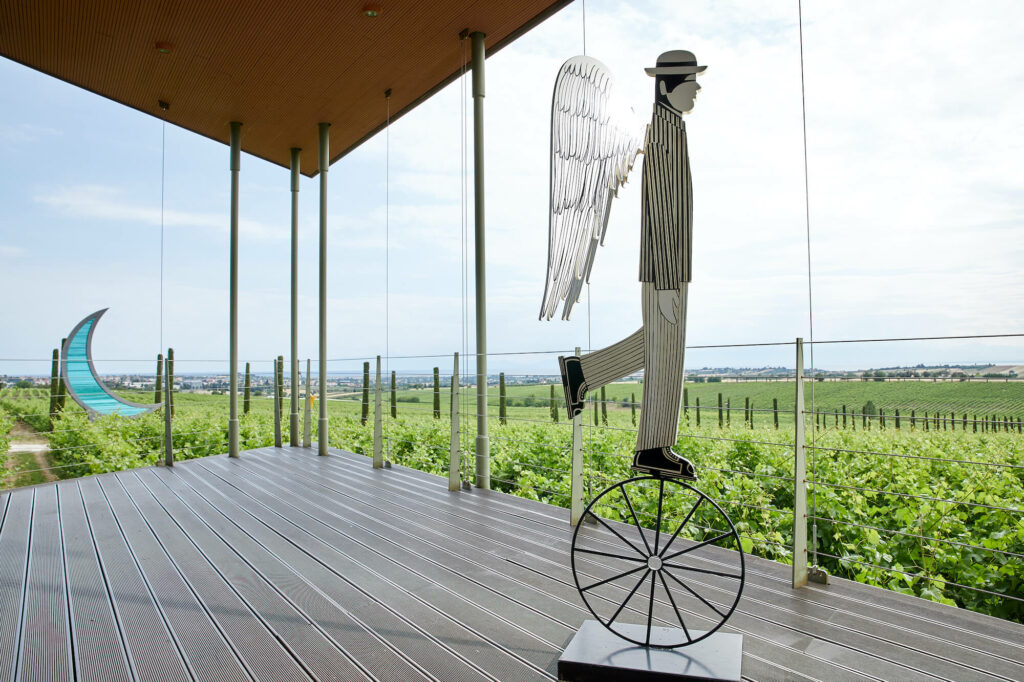 "The resort for us really has come
to feel like a home from home"
Guest Review on TripAdvisor, 2022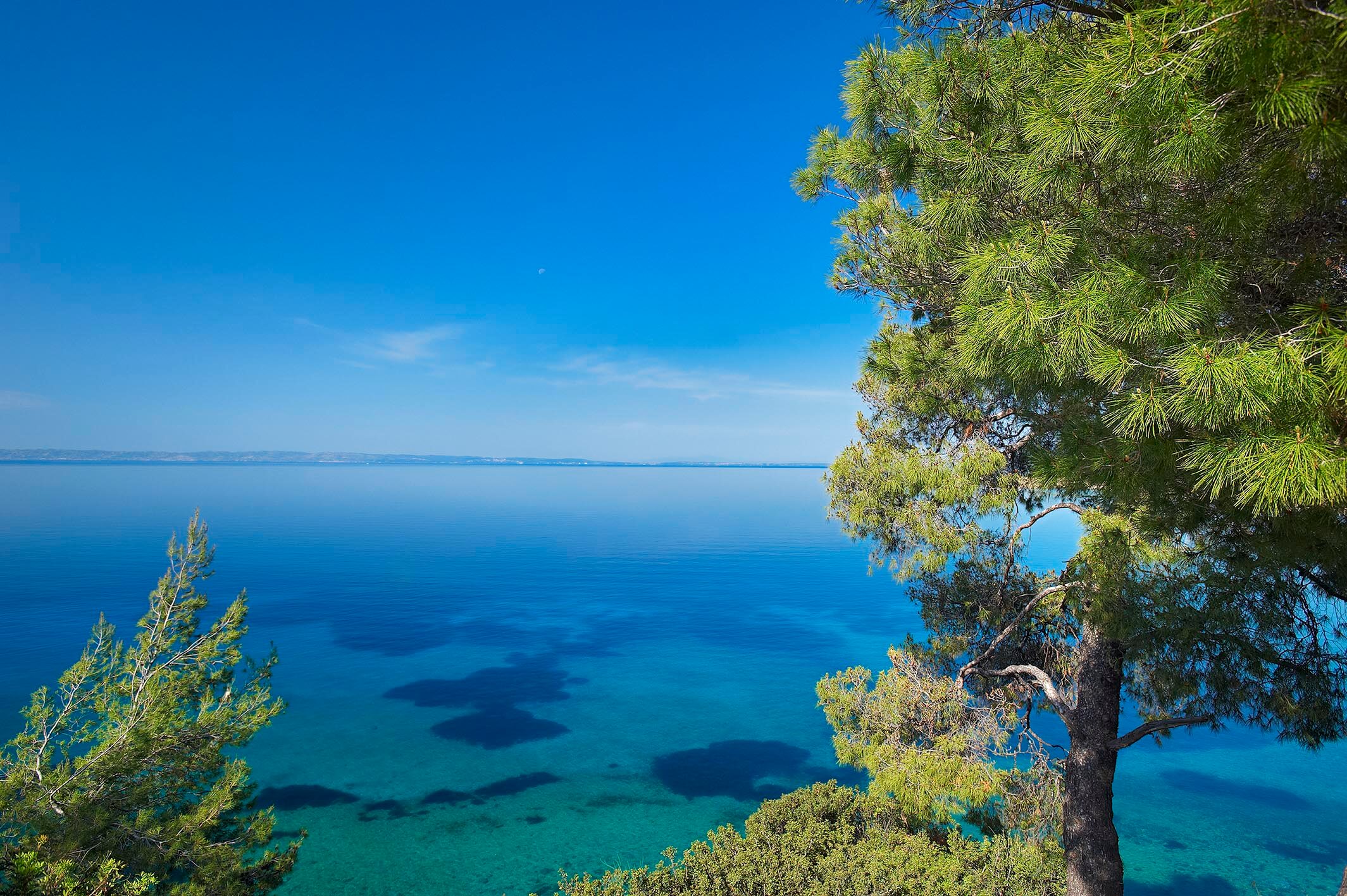 Fragrant forests, azure skies, exquisite cuisine and rich culture define the stunning shores of Halkidiki, the perfect location for your moment in the sun.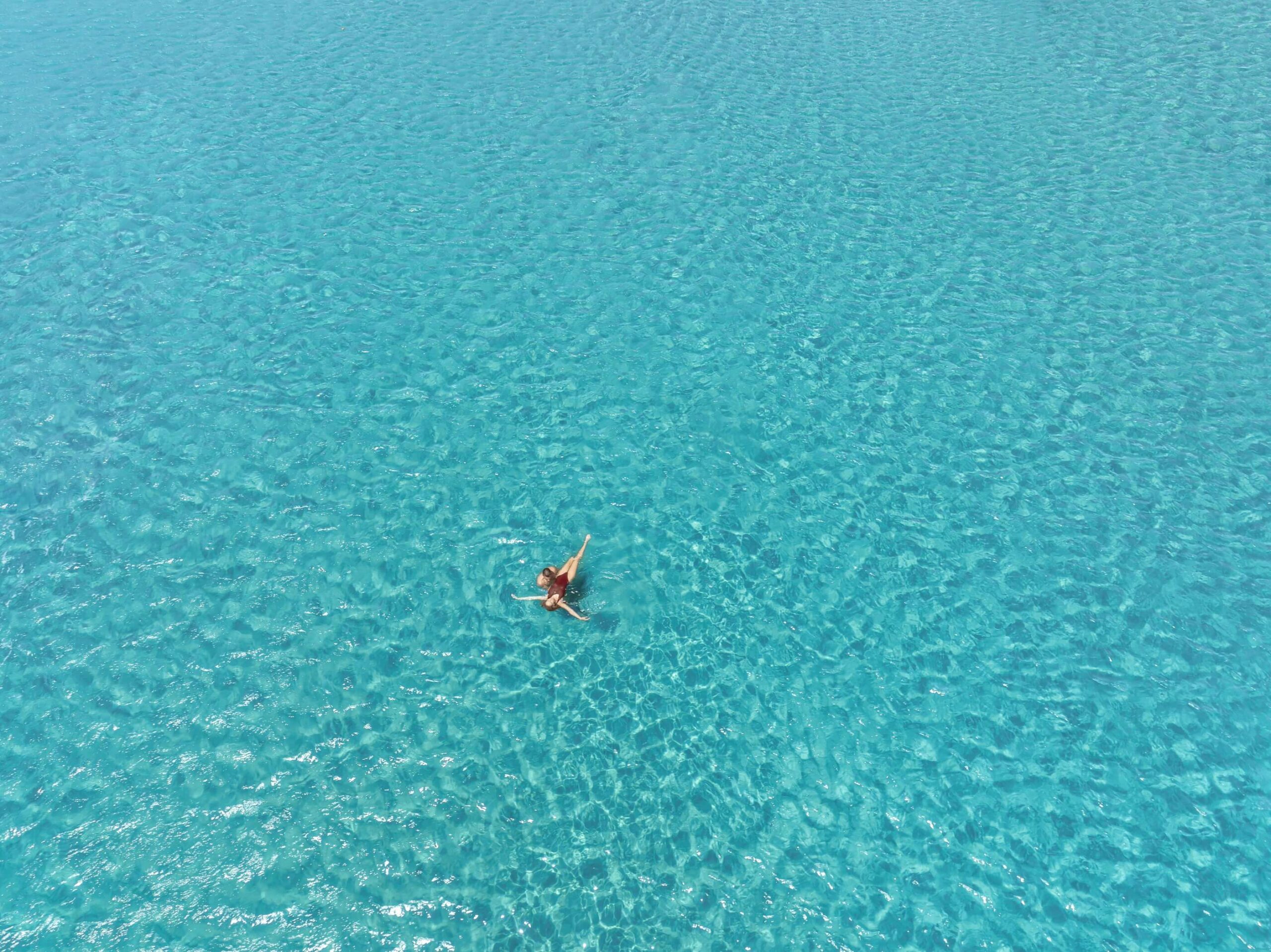 Ikos Olivia is an easy journey from Thessaloniki International Airport. The drive is 70 km and should take approximately one hour.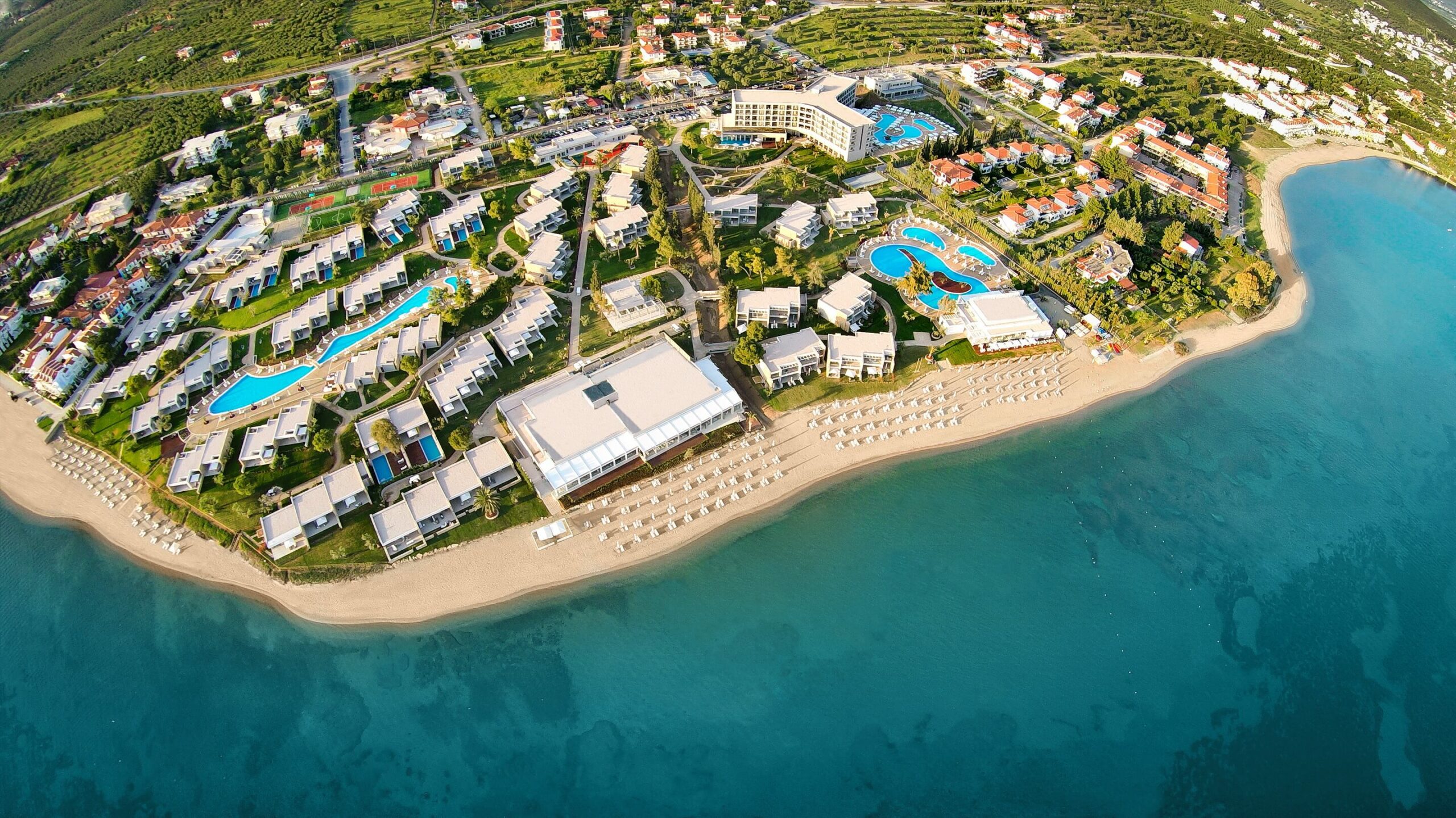 Provence
French Restaurant