Sumérgete en el apasionante mundo de las esencias fragantes y los aromas embriagadores en Ouzo, este restaurante elegante que combina sofisticación y belleza en un magnífico entorno a pie de playa. La fusión entre tradición e innovación en el menú del célebre chef de estrella Michelin, Lefteris Lazarou, es la definición de la delicia perfecta al aire libre.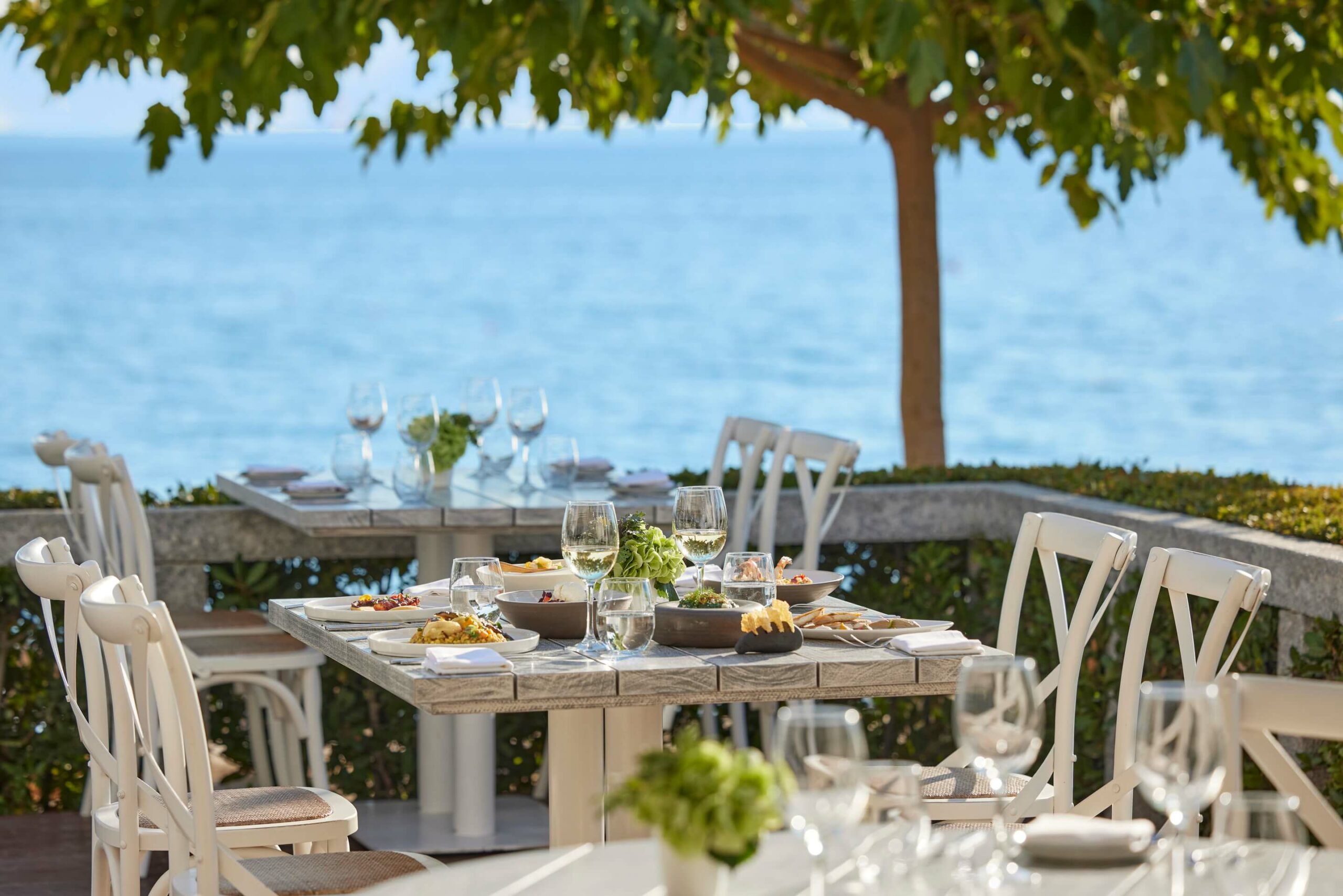 A pie de playa | Al aire libre | Vistas al mar
Nacido en El Pireo, el reputado chef Lefteris Lazarou fue el primero en ganar una estrella Michelin por su cocina griega y varias de sus creaciones ya se consideran clásicas. Ha enriquecido la elaboración de los mariscos con sabores complejos sacudiendo el mundo de la gastronomía griega y son precisamente estos platos geniales que aporta en el Ouzo.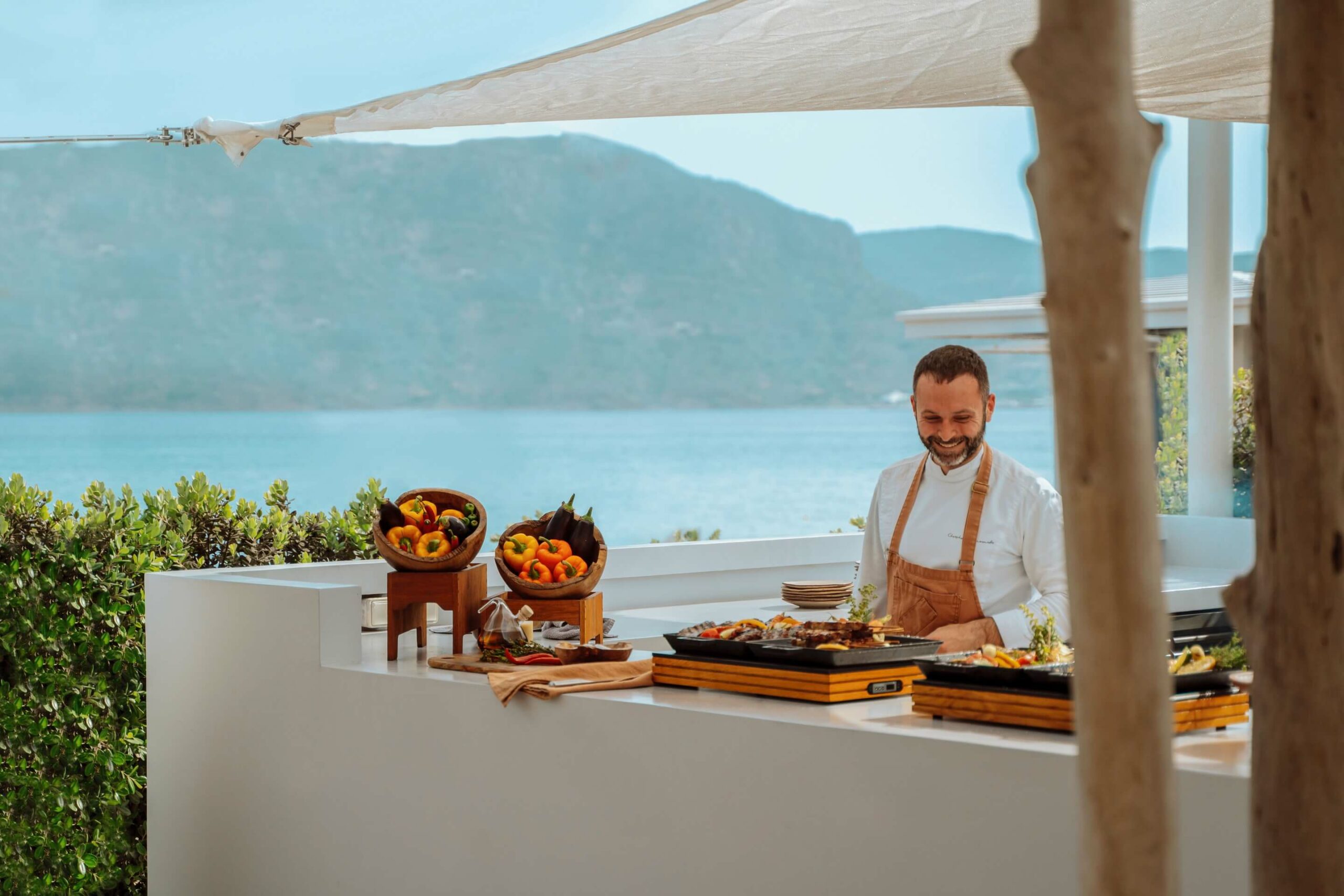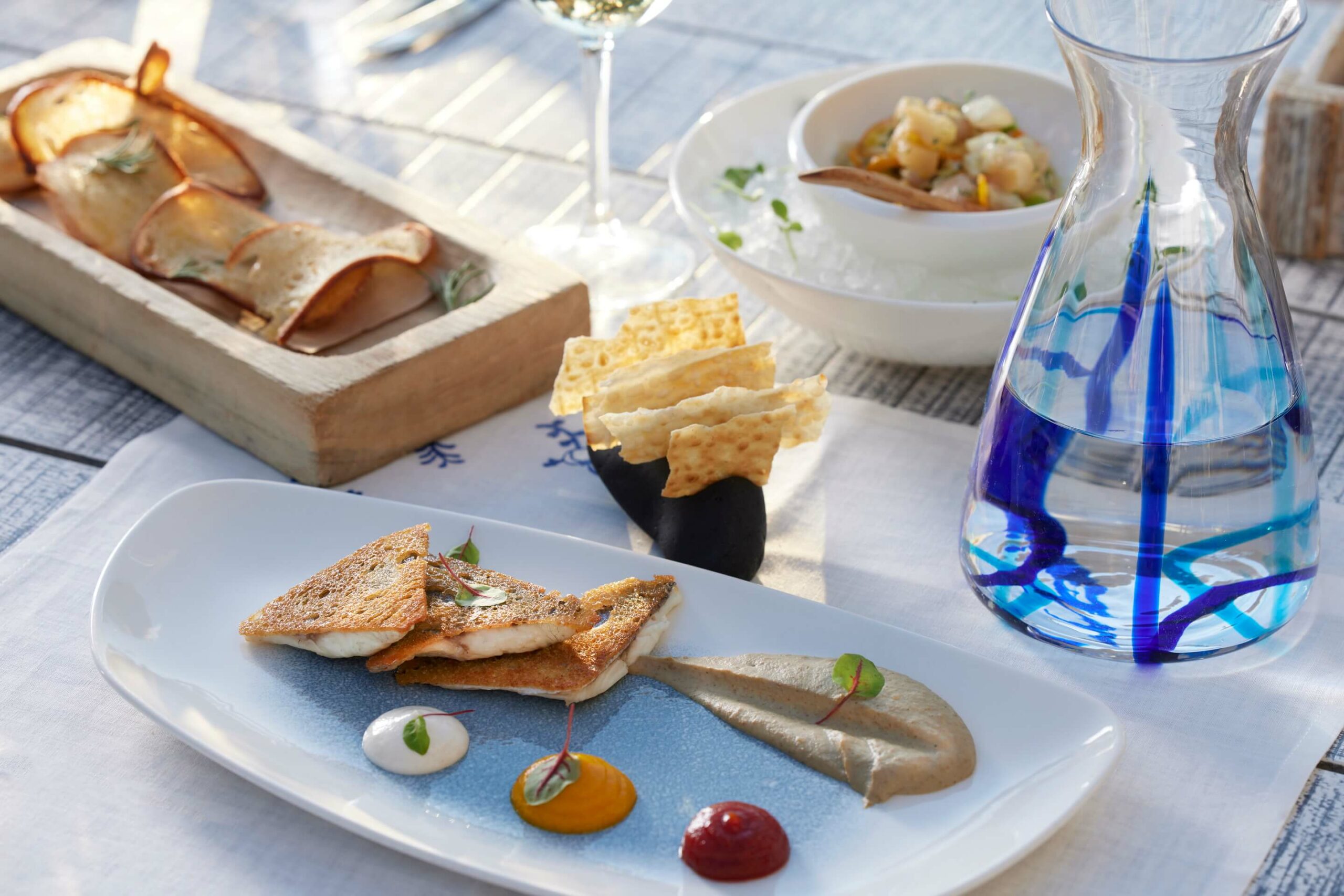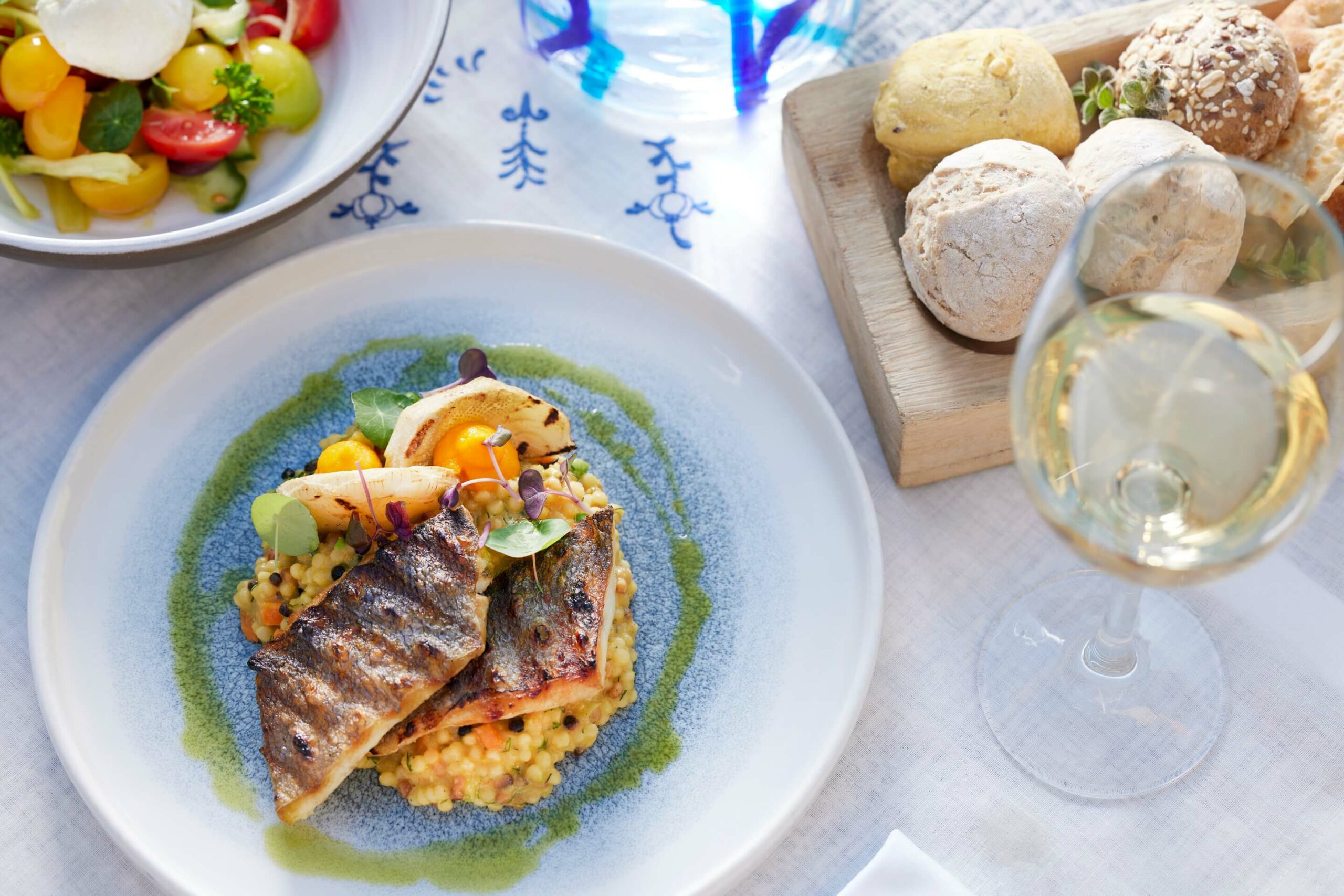 Please note the following: All restaurants offer children's menus and freshly prepared baby food on request. | Menus and opening hours are subject to change. | A reservation is required for dinner. | Entry with shorts and flip-flops is not permitted during dinner.