Nine exquisite restaurants offer world cuisines served in elegant surrounds at Ikos Andalusia. Michelin-starred chefs have designed refined menus, which can be paired with a selection of 300 premium wines. And for authentic Andalusian cuisine, enjoy a meal at a local restaurant as part of our Dine Out programme. Savour it all at no extra cost.
Greek
Combining Greek tradition with innovative techniques and modern tastes, Ouzo's menu was created by Michelin-starred chef Lefteris Lazarou.
Italian
Guided by the genius of Michelin-starred chef Ettore Botrini, discover the exquisite culinary sensations of Italy. Fresco offers the finest à la carte dining, authentic Italian flavours and fresh local produce paired with perfect wines.
Asian
A taste sensation awaits with this refined take on Chinese, Indian and Thai cuisine. An à la carte dinner created by Michelin-star chef Thiou and served in elegant surrounds.
French
Enjoy a unique atmosphere at this beautiful à la carte restaurant. This a la carte menu celebrates Provencal traditions and global influences.
Mediterranean buffet
Discover a world of choice at Flavors, where you will find international cuisine served as an elegant buffet. Mediterranean zest meets fresh, sun-soaked ingredients and worldly influences in a family-friendly setting.
Asian-Mediterranean
Enjoy Mediterranean dishes crafted with fresh ingredients and infused with Asian flavours in a sublime al fresco setting with sea views at Seasons. This à la carte dining experience features the finest seasonal produce and blends influences from both near and far.
Spanish
Savour authentic Spanish cuisine at Chiringuito, an elegant take on the beloved Spanish beach restaurants that dot the coast. From light bites to traditional tapas and seafood affairs, enjoy a selection of the best that these Mediterranean waters have to offer.
Spanish
Explore the flavours of southern Spain with a delightful à la carte menu by Michelin-star chef David Ibarboure.
International
Offering al fresco dining and cocktails with a view, the Beach Club serves light snacks and lunch throughout the day, followed by an à la carte dinner.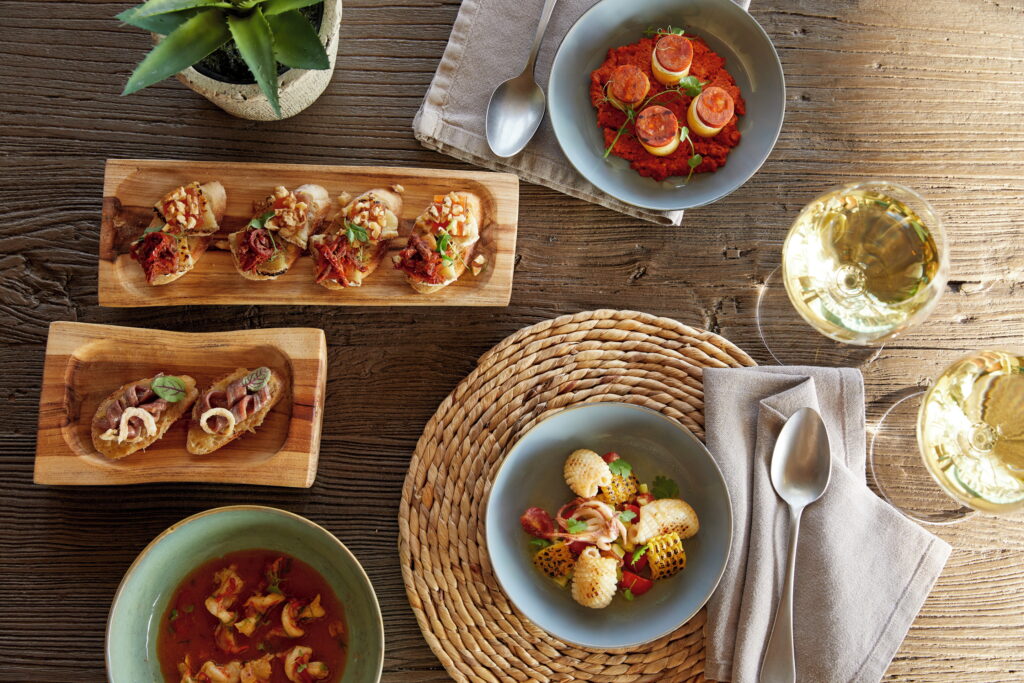 Explore the Costa del Sol's rich gastronomic culture with our popular Dine Out programme, giving guests the chance to indulge in select local eateries at no extra cost.
Dine Out options in Andalusia include authentic delicious meals overlooking the dazzling Mediterranean in Marbella and quaint eateries in the picturesque cobbled alleys of Estepona's Old Town. Discover why this Spanish region is such a culinary delight.
Open: 10:00-1:00
Main Bar
A hub of connection in Ikos Andalusia, where you'll be sure to find your favourite drink and a friendly face any time you visit. From morning juices to late night cocktails and over 300 wine labels, the choice is entirely yours.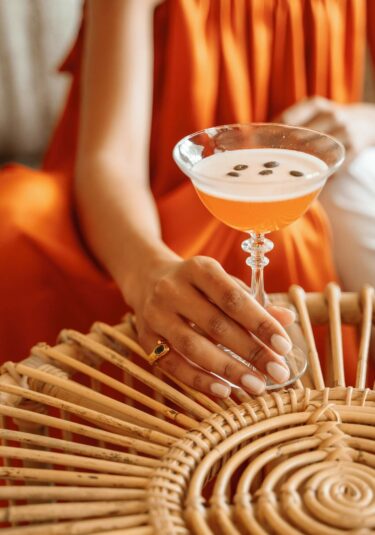 Open: 08:00-22:00
Beach Club Bar
Enjoy a refreshing drink with spectacular views of Andalusian sands and the shimmering Mediterranean. Soak up the sun, take respite from the heat, and enjoy premium drinks in a privileged location.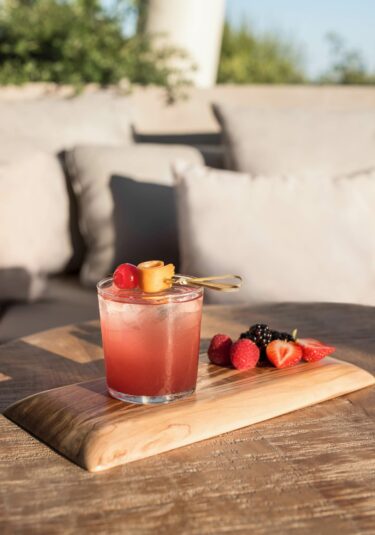 Open: 09:00-00:00
Lobby Bar
A sophisticated bar with elegant furnishings, where you can enjoy your favourite cocktail, an aromatic coffee or one of over 300 wines in the Ikos Collection.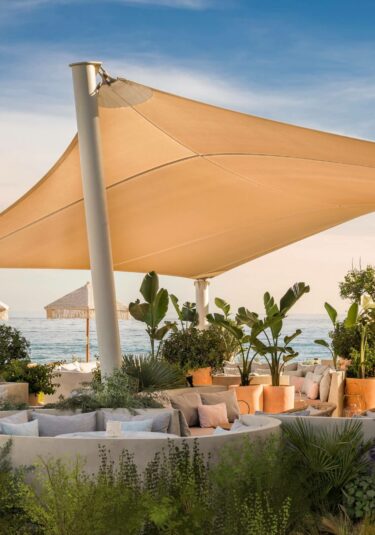 Open: 17:00 - 23:00
Cocktail Bar
Enjoy sundowners at our beachfront adults only Cocktail Bar - accompanied by a melody of soothing ocean sounds, stunning views and an elegant setting.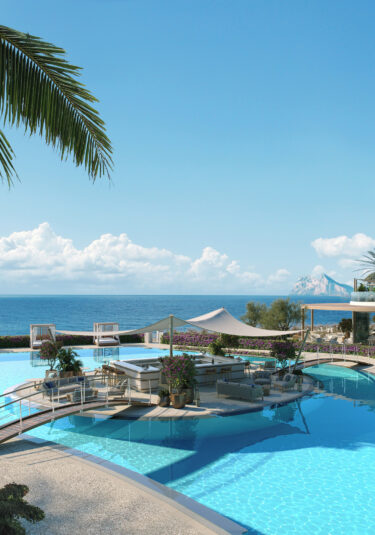 Open: 10:00-19:00
Deluxe Bar
El exclusivo Deluxe Pool Bar está reservado sólo para los huéspedes alojados en las suites de la Deluxe Collection. Dotado de vistas impresionantes, cócteles premium y vinos finos, relájate con tu bebida favorita en un ambiente fresco al aire libre.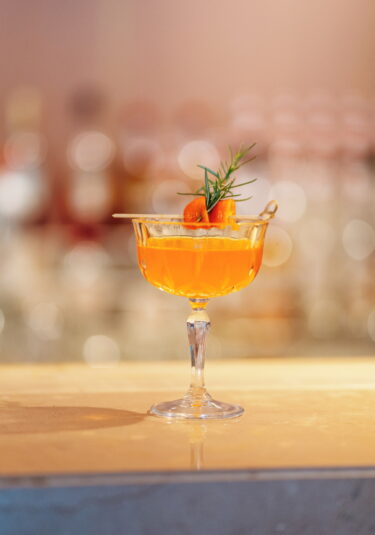 Open: 10:00 – 00:00
Seasons Bar
Mojitos for summer, cosmopolitans for spring - there's an expertly crafted cocktail for every season at the al fresco Seasons Bar, perfect for those warm evenings.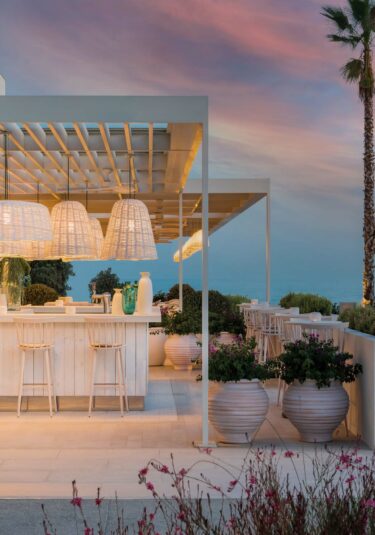 Open 10:00-18:00
Pool Bar
Enjoy a refreshing drink served in the relaxed surrounds of the Pool Bar. A shaded, whitewashed spot contrasting with the effervescent blue of the pool, it is the perfect place to take respite from the heat, and enjoy premium drinks in a privileged location.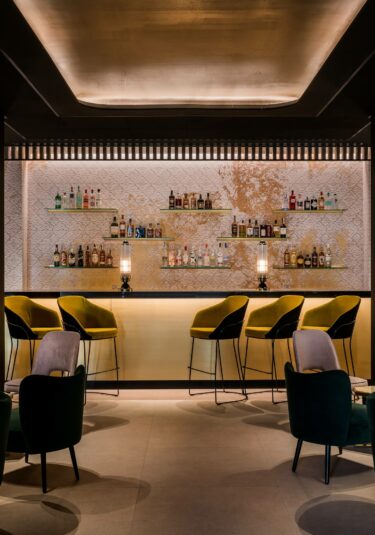 Open: 23.00 – 01.00 (July & August)
Night Club
The Night Club bar is the place to be. Don't forget your dancing shoes and sequins, and prepare to dance the night away in the arms of the one you love.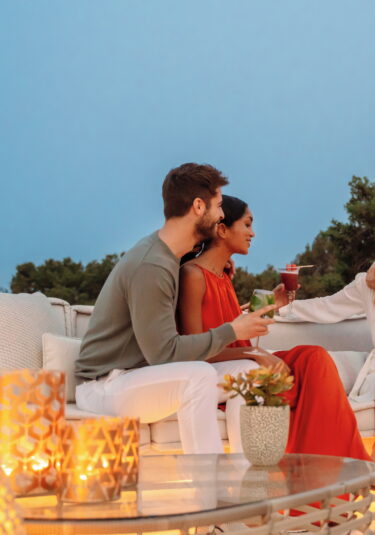 Open: 21:00-23:00
Teatro Bar
Head to Teatro after dinner for a digestif and lively entertainment. Enjoy the extensive Ikos wine collection, signature cocktails and premium nightcaps in elegant surroundings.