Discover the laidback yet vibrant nightlife of Costa del Sol. Sip on a signature cocktail overlooking the starlit Mediterranean, catch a lively flamenco show or unwind on your private balcony overlooking the peaceful shores of Playa de Guadalmansa.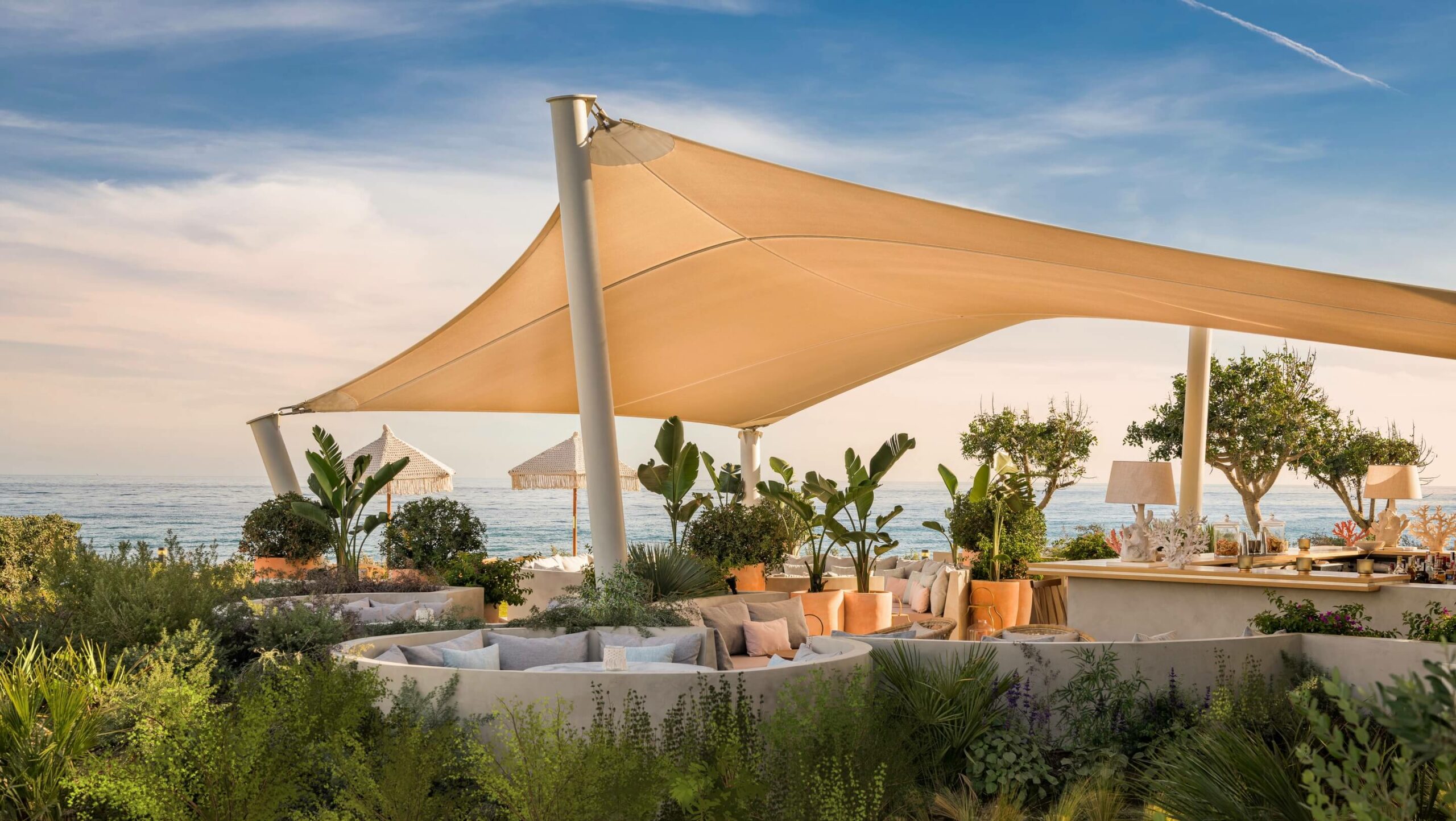 Choose between six sophisticated bars for your sundowner. Sip a signature cocktail at the Pool Bar, choose from our collection of 300 wines at the dazzling Main Bar, or soak up the sun from the elegant Beach Club Bar. Deluxe Collection guests will even enjoy exclusive access to the Deluxe Pool Bar overlooking the sea.
Ikos Andalusia knows how to put on a show, with a selection of parties and live music almost every evening. Watch outstanding live shows and children's shows, relax with a movie, enjoy incredible live music covering anything from laid-back jazz to pop favourites, or experience an unforgettable evening at one of our vibrant beach parties.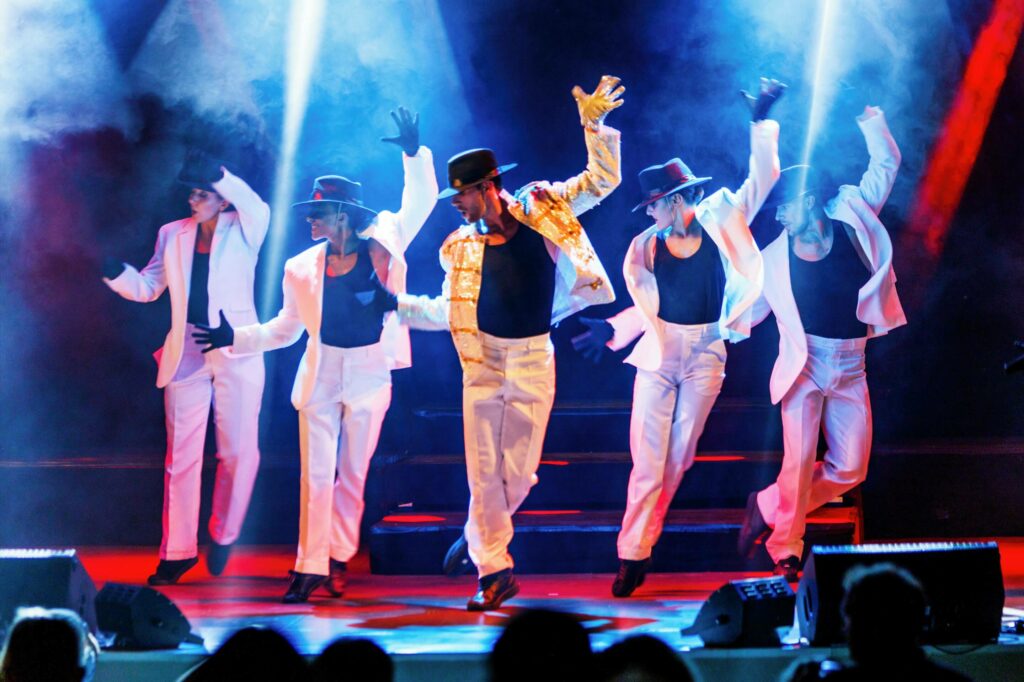 Open: 10:00-1:00
Main Bar
A hub of connection in Ikos Andalusia, where you'll be sure to find your favourite drink and a friendly face any time you visit. From morning juices to late night cocktails and over 300 wine labels, the choice is entirely yours.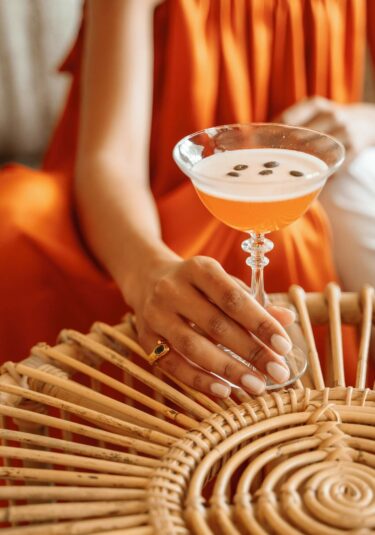 Open: 08:00-22:00
Beach Club Bar
Enjoy a refreshing drink with spectacular views of Andalusian sands and the shimmering Mediterranean. Soak up the sun, take respite from the heat, and enjoy premium drinks in a privileged location.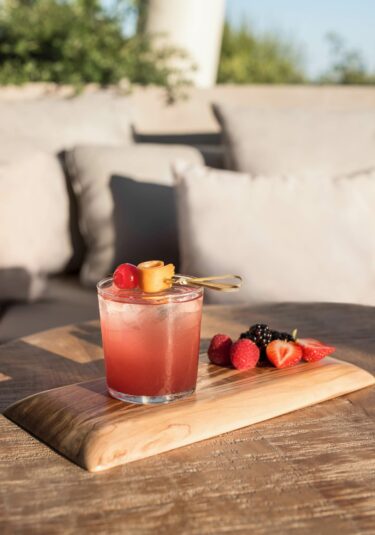 Open: 09:00-00:00
Lobby Bar
A sophisticated bar with elegant furnishings, where you can enjoy your favourite cocktail, an aromatic coffee or one of over 300 wines in the Ikos Collection.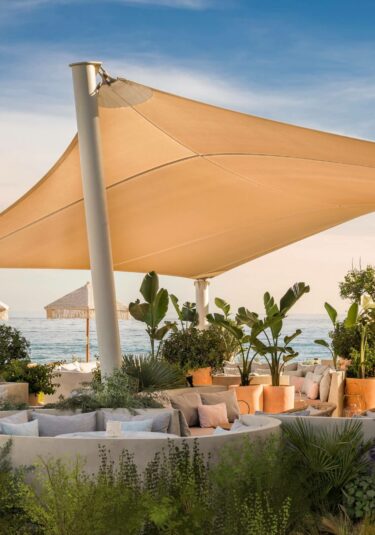 Open: 17:00 - 23:00
Cocktail Bar
Enjoy sundowners at our beachfront adults only Cocktail Bar - accompanied by a melody of soothing ocean sounds, stunning views and an elegant setting.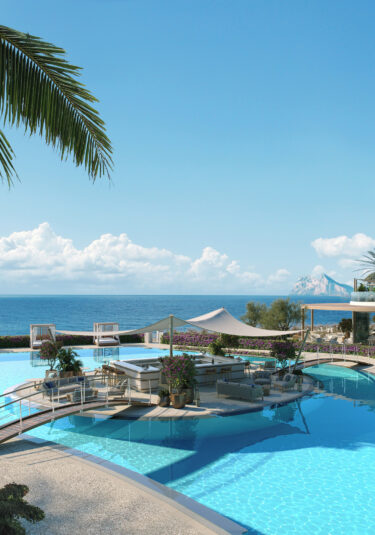 Open: 10:00-19:00
Deluxe Bar
El exclusivo Deluxe Pool Bar está reservado sólo para los huéspedes alojados en las suites de la Deluxe Collection. Dotado de vistas impresionantes, cócteles premium y vinos finos, relájate con tu bebida favorita en un ambiente fresco al aire libre.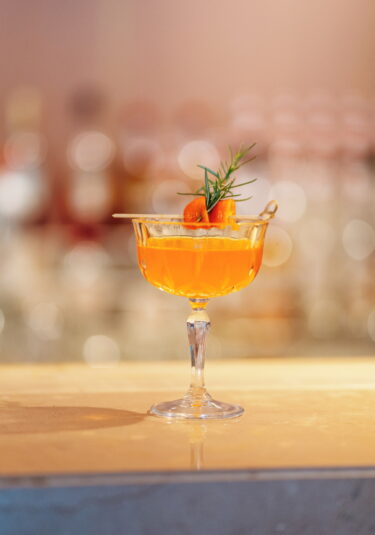 Open: 10:00 – 00:00
Seasons Bar
Mojitos for summer, cosmopolitans for spring - there's an expertly crafted cocktail for every season at the al fresco Seasons Bar, perfect for those warm evenings.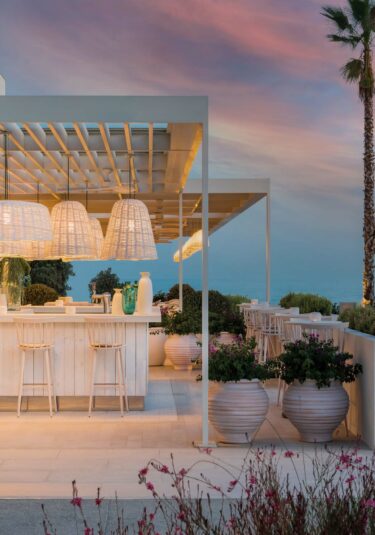 Open 10:00-18:00
Pool Bar
Enjoy a refreshing drink served in the relaxed surrounds of the Pool Bar. A shaded, whitewashed spot contrasting with the effervescent blue of the pool, it is the perfect place to take respite from the heat, and enjoy premium drinks in a privileged location.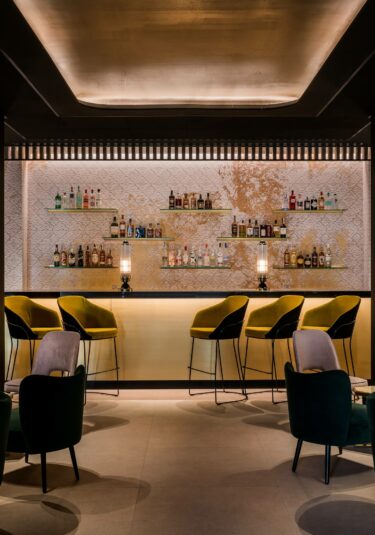 Open: 23.00 – 01.00 (July & August)
Night Club
The Night Club bar is the place to be. Don't forget your dancing shoes and sequins, and prepare to dance the night away in the arms of the one you love.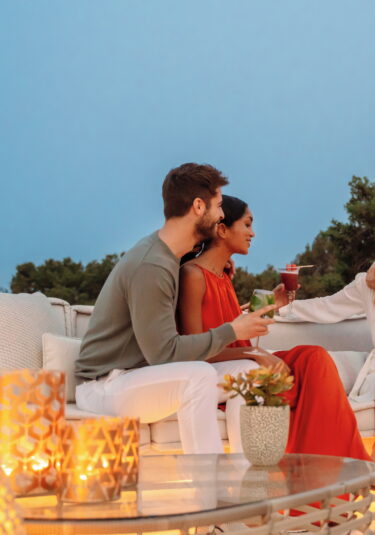 Open: 21:00-23:00
Teatro Bar
Head to Teatro after dinner for a digestif and lively entertainment. Enjoy the extensive Ikos wine collection, signature cocktails and premium nightcaps in elegant surroundings.