From the villages of Italy to the kitchens of Provence, Greek tavernas to Asian flavours and fresh Mediterranean produce, the eight restaurants at Ikos Dassia take you on a journey around the world. Savour menus crafted by Michelin-starred chefs and a cellar featuring 300 premium wines. For an authentic taste of Corfiot cuisine, the renowned Dine Out experience invites you to enjoy local dishes at charming nearby tavernas. Enjoy it all at no extra cost.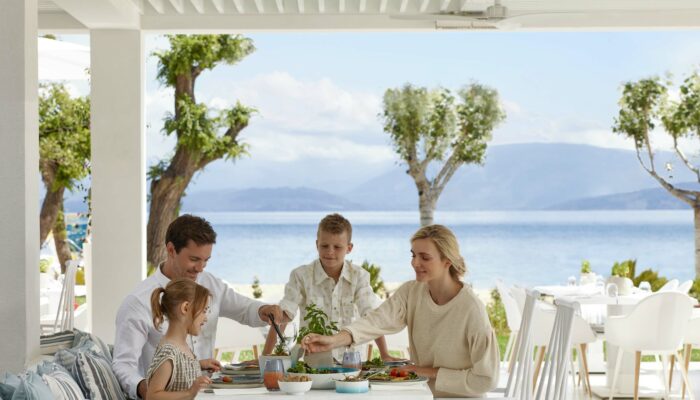 Greek
In a stunning open-air setting, Michelin-starred Chef Lefteris Lazarou's à la carte menu combines Greek traditions with innovative techniques.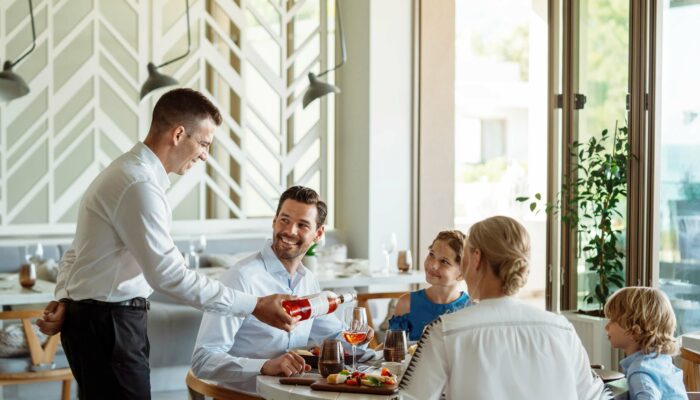 Italian
Guided by the genius of Michelin-starred chef Ettore Botrini, Fresco offers à la carte dining, authentic Italian flavours and fresh local produce paired with its perfect wine.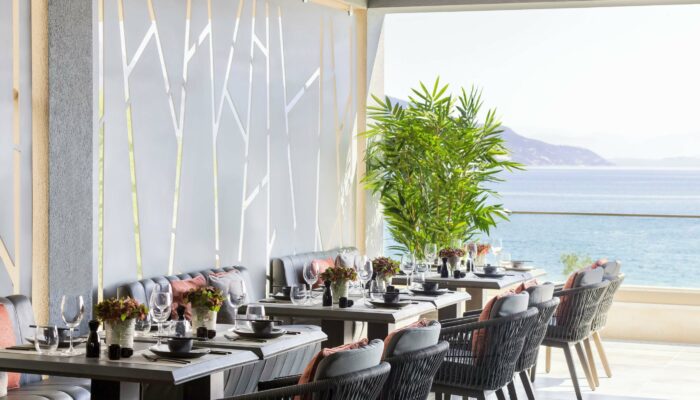 Asian
An à la carte dinner served in elegant surrounds or on the Anaya balcony, this refined menu was created by Michelin-star chef Thiou. Savouring the tastes of aromatic Asia from Thailand to China and India.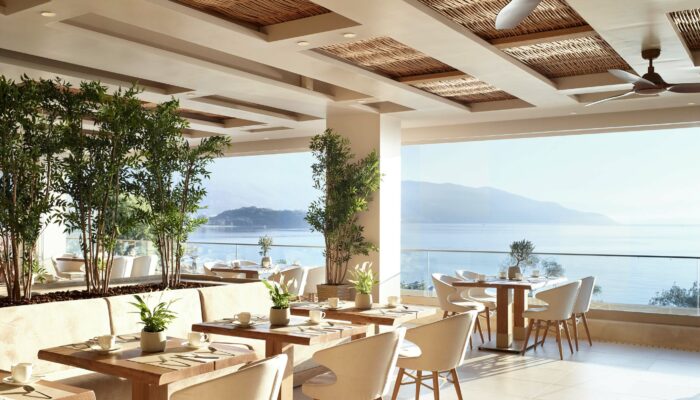 Mediterranean Buffet
Flavors' constantly evolving buffet menu is bursting with fresh Mediterranean flavours and delicious seasonal produce.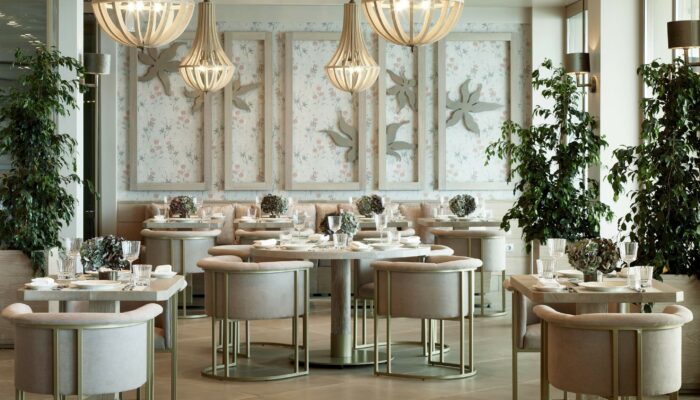 French
A night of French romance with a unique atmosphere awaits in this beautiful à la carte restaurant. Discover a blend of Provencal traditions and global influences with this exquisite menu.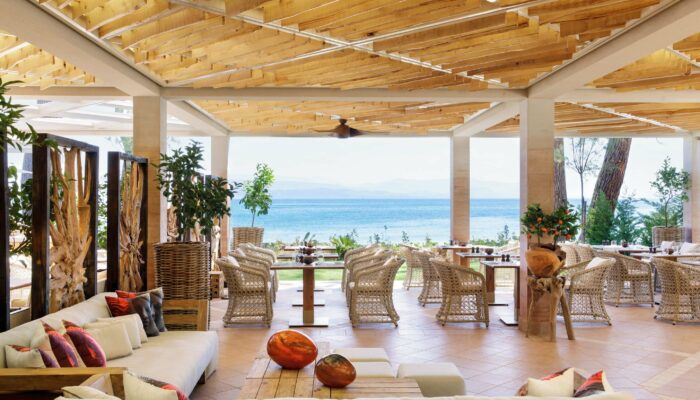 Greek Mediterranean
An à la carte dining experience offering the best of Corfu cuisine with a creative twist, this beachfront restaurant helps you delve deeper under the surface of Corfiot gastronomy, tradition and local roots.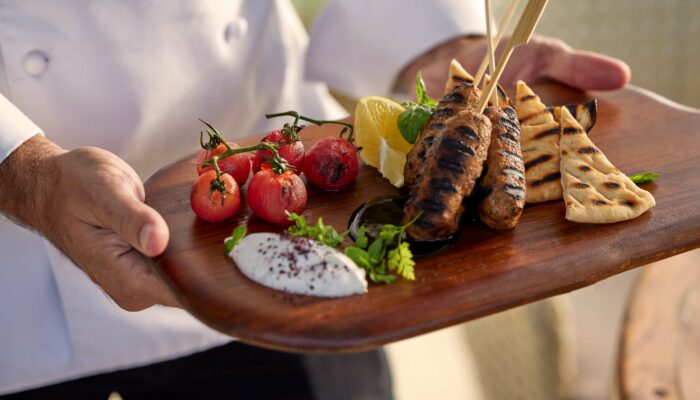 Greek
From pan-seared scallops and meze platters to sizzling skewers and mounds of chargrilled vegetables, this formal but family-friendly restaurant serves up rich Greek cuisine and stunning panoramic views.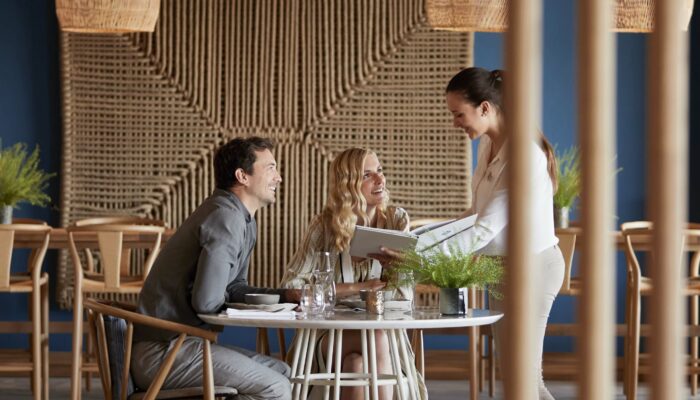 Greek
Ergon offers exquisite Greek cuisine with a modern twist in vibrant surroundings. Share a delicious meze with your loved ones among wooden pergolas and marble terrazzos, pairing your authentic dishes with a complimentary glass of local wine from the region.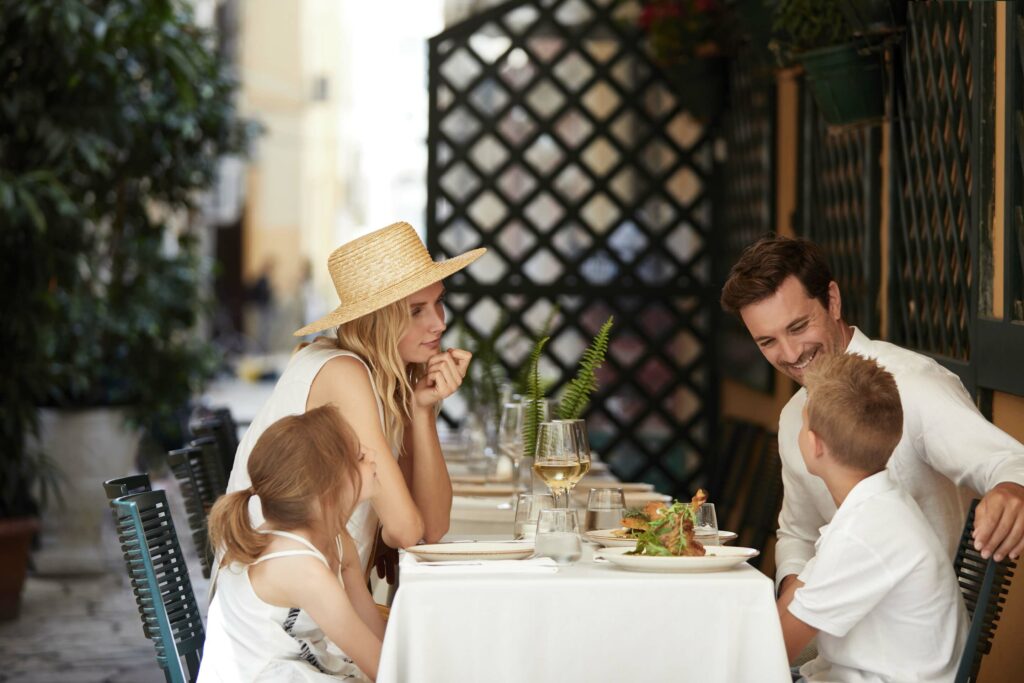 Step into a world of warm Greek hospitality, local traditions, authentic food and exquisite wines, with our Dine Out programme. Offering guests the chance to dine at a restaurant in the local area at no extra cost, Dine Out allows you to dive into the local culture and experience true Greece, dining as the locals do.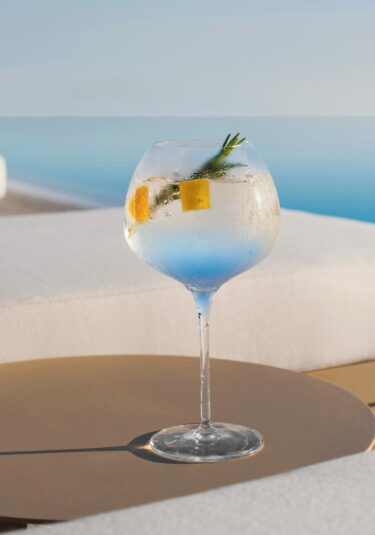 Open: 09.00 – 18.00 (SEA)
09.00 – 23.00 (SKY)
Adults Only Pool Bar
Sit back with an ice-cold drink in the dappled shade of the Adults Only Pool Bars, two child-free escapes waiting for your visit. These sophisticated al fresco treats offer indulgent cocktails, fine wines and premium beers.
Open 8:00 - 01:00
Lobby Bar
Step into a den of sophistication and style at the Lobby Bar. Have an aromatic coffee, a premium cocktail, a glass of fine wine or your favourite nightcap.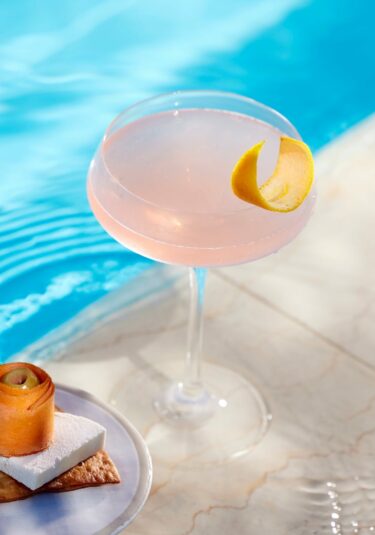 Open 09.00 – 18.00 (SEA)
9:00 - 23:00 (SKY)
Main Pool Bar
There's nothing quite like lounging by the pool, soaking up the sun and enjoying a fresh cocktail put together by award-winning mixologists.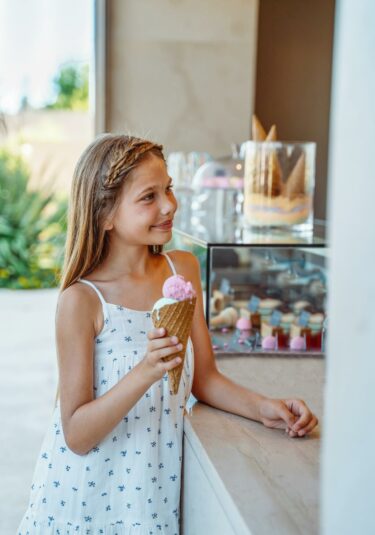 Open:10.00 – 18.00
Gelaterie
Take respite from the Greek sunshine at Gelaterie, where you'll find delicious refreshment in the form of luxuriously creamy ice cream. Treat the kids and yourself, it's all included with Ikos.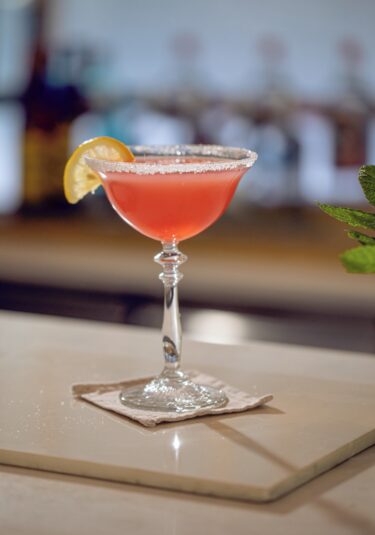 Open: 22:00 - 01:30
Night Club
A romantic setting for those who want to get on their dancing shoes. Head down when the sun has set for a nightcap or to meet like-minded travellers searching for a good time.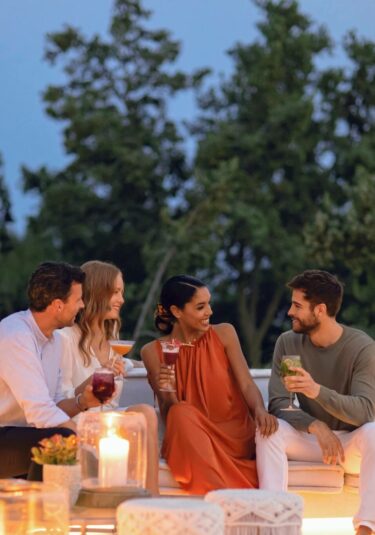 Open 21:00 - 24:00
Teatro Bar
For evenings of entertainment spent with your nearest and dearest, head to Teatro Bar, an elegant spot serving sophisticated cocktails, premium spirits and a rich variety of wine labels in attractive and classy surroundings.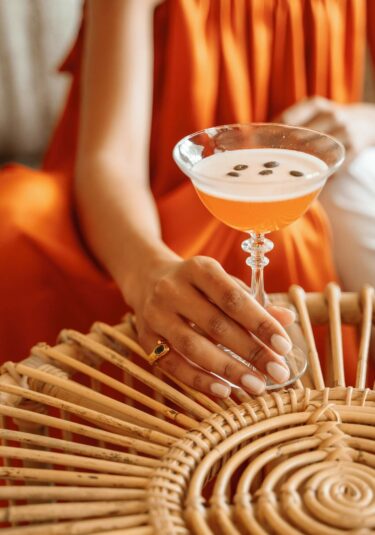 Open: 09.00 – 23.00
Deluxe Pool Bar
Offering fine wines, delicious cocktails, icy refreshments and pool snacks the Deluxe Pool Bar is reserved exclusively for guests staying in our Deluxe Collection Suites. Soak up the sun, bask in the stylish atmosphere, and admire the stunning view.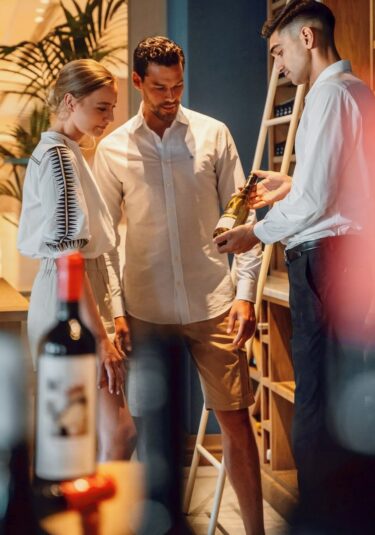 Open 18:30 - 23:00
Wine Bar
The perfect sophisticated space in which to share a quiet bottle, or experience a private wine tasting event. Enjoy the Ikos wine list, prepared by multi award-winning Sommelier, Nikolas Giannopoulos and featuring over 300 wines.