Five à la carte restaurants and The Market, Ikos' brand-new concept, await at Ikos Porto Petro, introducing you to tantalising international and local cuisine with menus created by Michelin-starred chefs, as well as a wine list featuring over 300 fine wine labels. Or venture beyond the resort grounds with our renowned Dine Out experience, taking you on a complimentary gastronomic journey to the best local restaurants. All part of your holiday experience.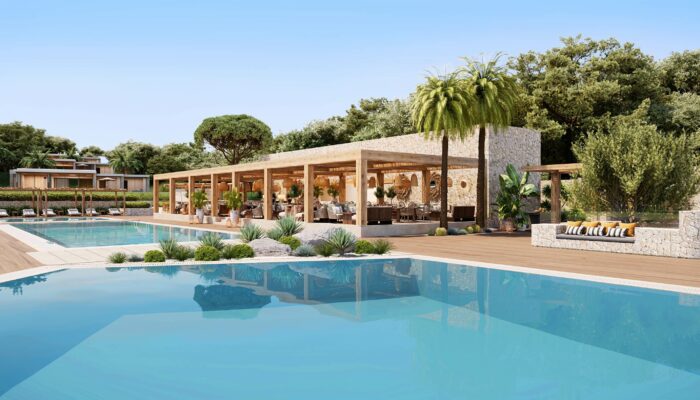 International
Enjoy a tempting menu of classic Mediterranean dishes with a tantalising sea view. From light snacks and colourful cocktails to à la carte dinners, this is the perfect spot to explore a world of flavour.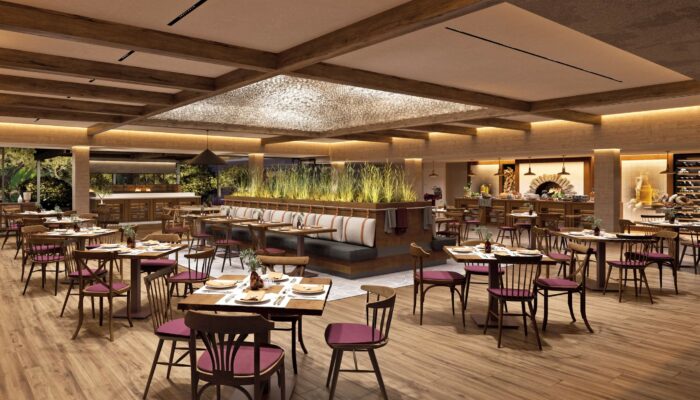 Italian
Discover unique à la carte dining at Fresco, pairing authentic Italian flavours and fresh local produce with the finest wines and genius of Michelin-starred chef Ettore Botrini.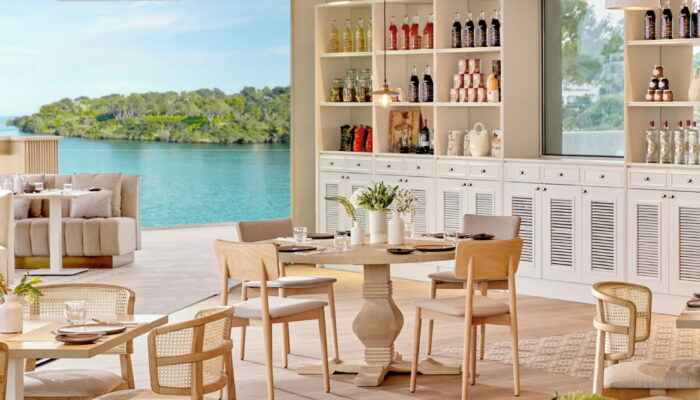 Spanish
Savour the sun-kissed flavours of southern Spain at Oliva, offering inspired dishes that blend traditional tastes with a modern twist. Discover the à la carte menu crafted by Michelin-starred chef David Ibarboure.
Asian
Sensational flavours await in Anaya, a romantic restaurant that offers à la carte dining, designed by Michelin-starred chef Thiou. Savour aromatic tastes of Thailand, China and India in elegant surrounds.
Asian-Mediterranean
Dine on a delectable blend of fresh Mediterranean dishes transformed with a distinctly Asian twist. The à la carte menu takes seasonal produce on a journey around the world.
International
Savour exciting à la minute dishes at The Market. Offering international cuisine corners and buffet-style dining, it's a foodie's paradise, waiting to welcome you in.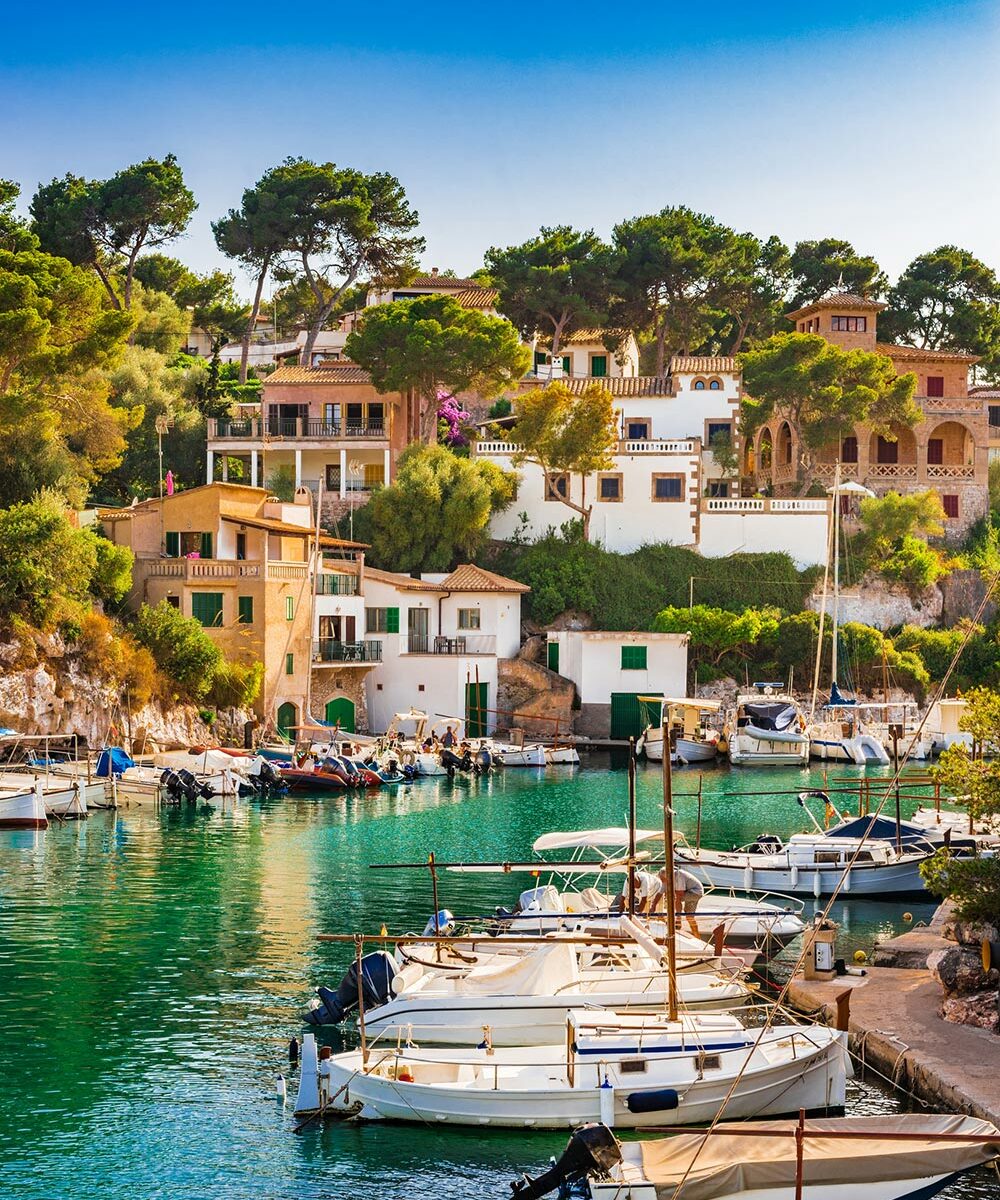 Explore the aromas and flavours of local cuisine for a unique holiday experience. The Balearic Islands are known for their gourmet cuisine, rich in legumes, fresh seafood and meat. With our renowned Dine Out programme, guests can savour authentic Mallorcan cuisine at hand-picked restaurants in the local area, all at no extra cost.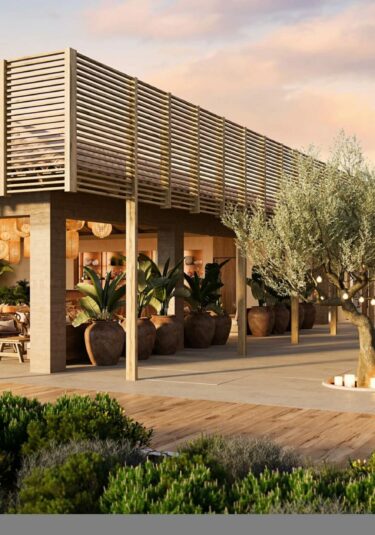 Open: 10:00-19:00
Pool Bar
Sit in the shade of the sun-dappled Pool Bar to enjoy your favourite cocktail, and ice-cold beer or some waterside snacks. It's the perfect place to seek sanctuary from the heat of the day.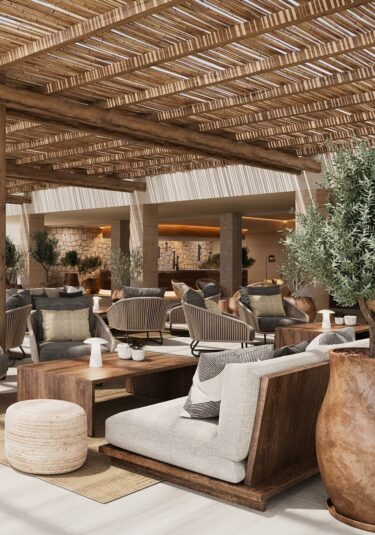 Open: 9:00-00:00
Lobby Bar
Savour an aromatic coffee, a colourful cocktail or sip on a glass of fine wine in the sophisticated Lobby Bar, a sophisticated space for contemplation and conversation.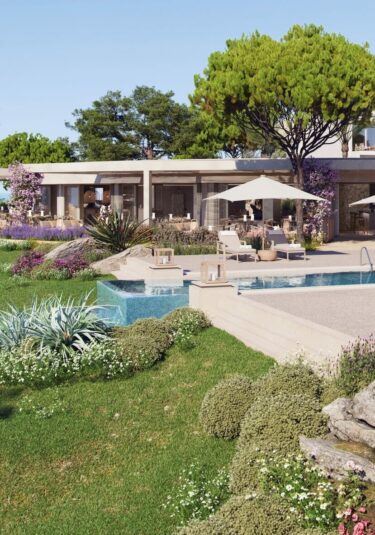 Open: 10:00-23:00
Deluxe Bar
Exclusively for guests staying in our Deluxe Collection Suites, the Deluxe Pool Bar offers privileged views, premium drinks, and a peaceful environment beside the Deluxe Pool.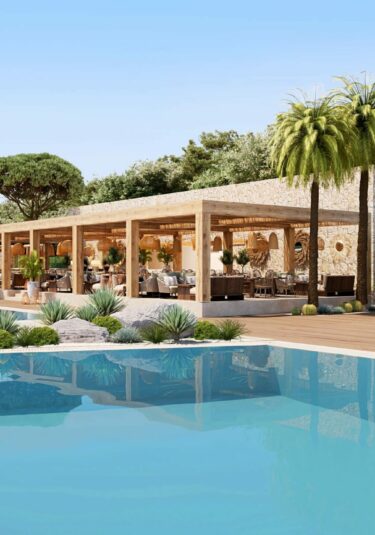 Open: 10:00-19:00
Beach Club Bar
Offering light bites and a tempting menu of premium liquors and signature cocktails, Beach Club bar is open all day. Sip a daiquiri with a sea view, savour fresh salads, or join us in the evening for an à la carte and al fresco dinner.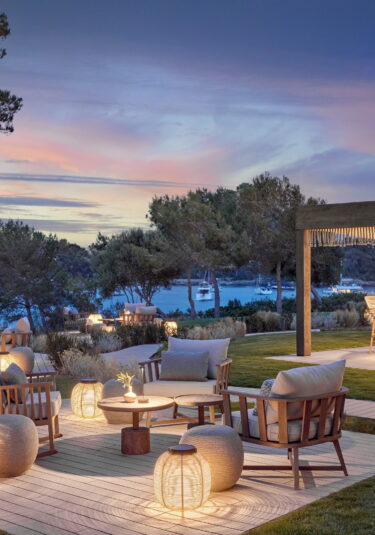 Open: 10:00-01:00
Porto Petro Bar
Select your favourite tipple from a vast range of international fine wines, a long list of signature cocktails, and a wide selection of premium bars in the elegant Porto Petro Bar, the perfect place to meet like-minded travellers or enjoy a quiet drink alone.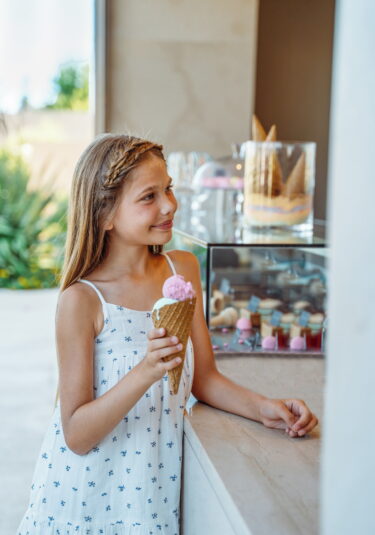 Open: 10.00 – 18.00
Gelaterie
Take the edge off the heat with a creamy and delicious ice cream. Visit Gelaterie for a refreshing bite of dairy delight and a table with a view.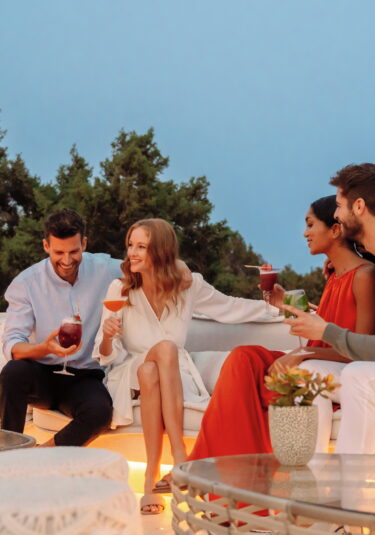 Open: 21.00 – 23.00
Teatro Bar
Head to Teatro after dinner for a digestif and lively entertainment. Enjoy the extensive Ikos wine collection, signature cocktails and premium nightcaps in elegant surroundings.