Culinary Excellence Among
Indulge in a feast of flavours at our five elegant restaurants. From delightful Asian-inspired dishes and Italian delicacies to Greek and French cuisine and hearty Mediterranean favourites, there's no end to the potential for culinary discovery. Enjoy stunning settings, al fresco dining, à la carte menus by Michelin-starred chefs and a selection of 300 premium wines. For authentic Halkidiki dishes, make the most of our Dine Out programme to visit charming local tavernas, it's all included in your stay.
Greek
Overlooking the azure Aegean, Ouzo boasts a serene al fresco setting with a delicious à la carte menu by Michelin-starred chef Lefteris Lazarou. Combining traditional and modern Greek flavours, Lazarou's innovative dishes feature locally-sourced ingredients.
Italian
Drink in breathtaking views across the Mediterranean as you enjoy classic Italian creations by Michelin-starred chef Ettore Botrini.
Asian
Indulge in delightful dishes from across the globe, with enticing flavours from China, Thailand, and India.
French
Taste divine Provencal-style cuisine and relish authentic French flavours and traditional Mediterranean tastes paired with a premium selection of wines across Southern Europe.
Mediterranean buffet
Indulge in a delicious breakfast, lunch, and dinner of your choice, with an enticing array of Mediterranean dishes completed by an impressive selection of premium wine labels.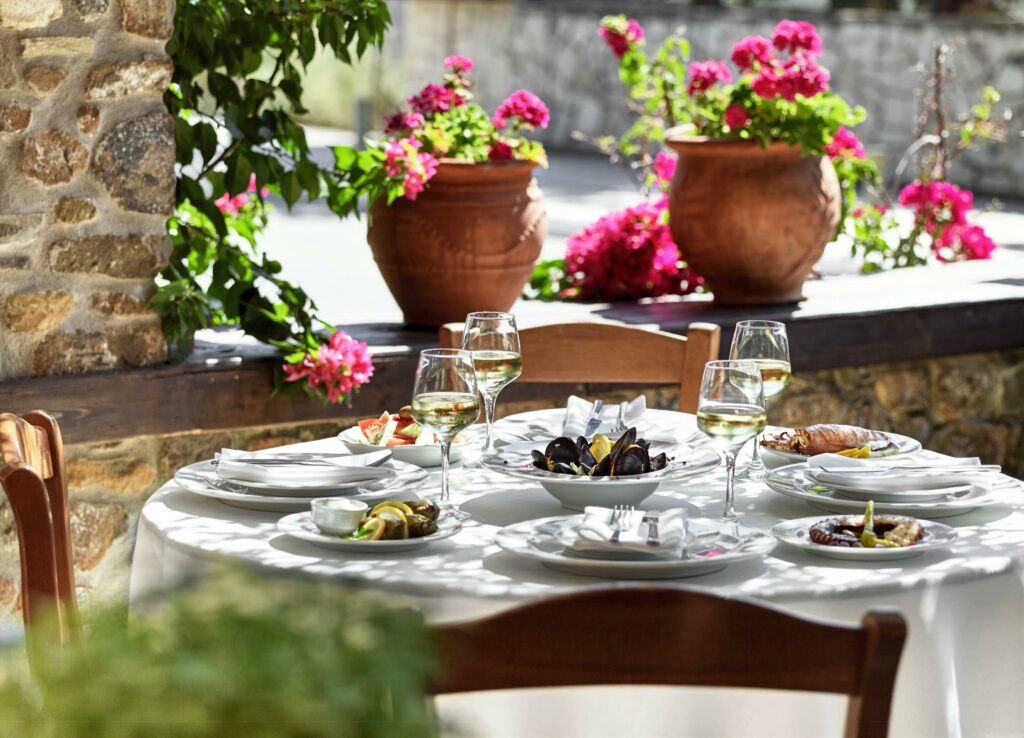 Iconic local dishes await your discovery in Greece's spectacular Halkidiki Peninsula. Immerse yourself in authentic local flavours with our unique Dine Out experiences, inviting you to try some of the best restaurants and finest dining establishments in the area.
Visit one of these local restaurants at no additional cost:
Ithaki, Traditional Greek Taverna, 150m away from the resort
Four Seasons, Traditional Greek Taverna, 200m away from the resort
Mouragio, Traditional Greek Taverna, 220m away from the resort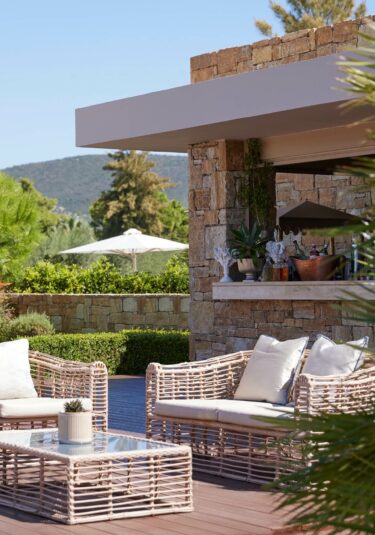 Open: 09.00 – 18.00
Deluxe Pool Bar
Offering a premium menu of fine wines, cocktails, icy refreshments and gourmet pool snacks, the Deluxe Pool Bar is reserved exclusively for guests staying in our Deluxe Collection Suites. Bask in the shade or soak up the sun surrounded by calm, beauty, and indulgence.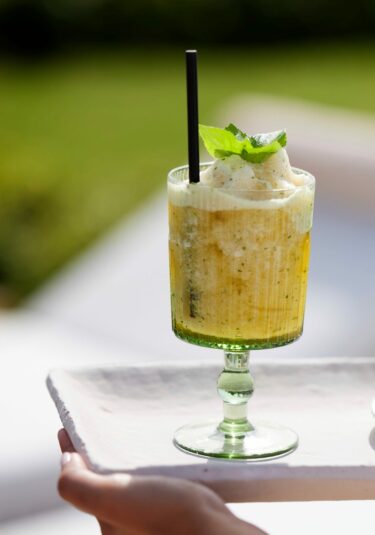 Open: 09:00 – 24:00
All Day Bar
Head down to the All Day Bar to quench your thirst and satiate your hunger at any time of day. With panoramic sea views and a premium menu, this bar is the perfect place for snacks and refreshments.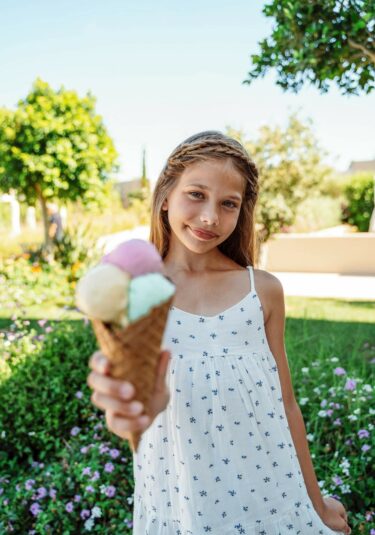 Open: 10.00 – 19.00
Gelaterie
Take the edge of the heat with a creamy and delicious ice cream. Visit Gelaterie for a refreshing bite of dairy delight and a table with a view.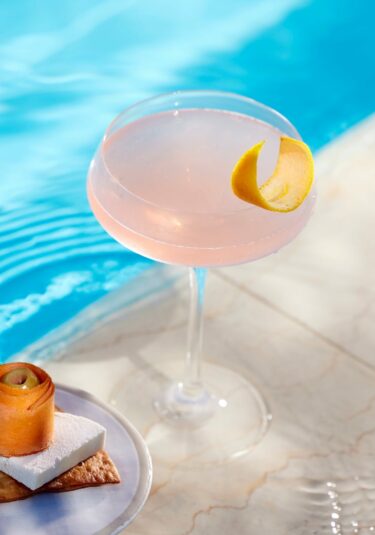 Open: 09.00 – 18.00
Pool Bar
The perfect place to soak up the sun while enjoying your favourite cocktail iced beverage. Conveniently located for your post-swim snacks and refreshments.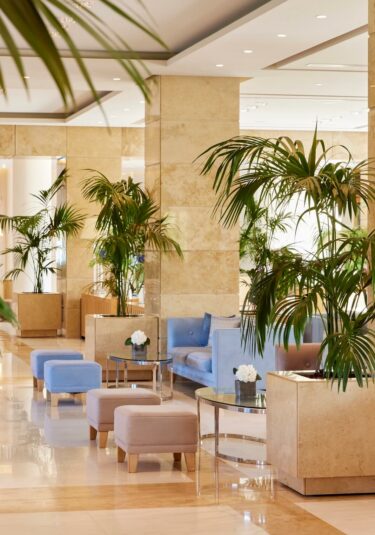 Open: 09.00 – 02.00
Lobby Bar
A sophisticated spot to enjoy delicious cocktails, aromatic coffee creations by trained baristas, and an impressive selection of wine labels.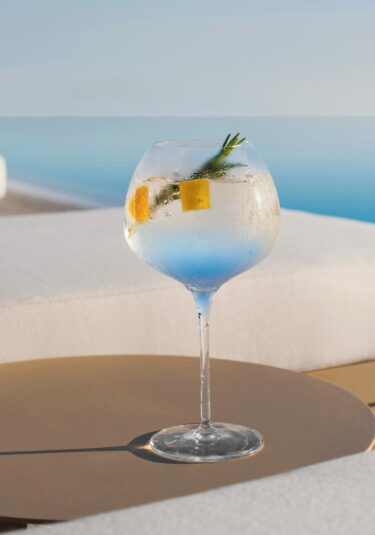 Open: 09:00-18:00
Beach Bar
For days spent soaking up the Halkidiki sun on our exclusive Blue Flag stretch of sandy beach, the Beach Bar service offers various refreshments, from soft drinks and fruity cocktails to beachside snacks.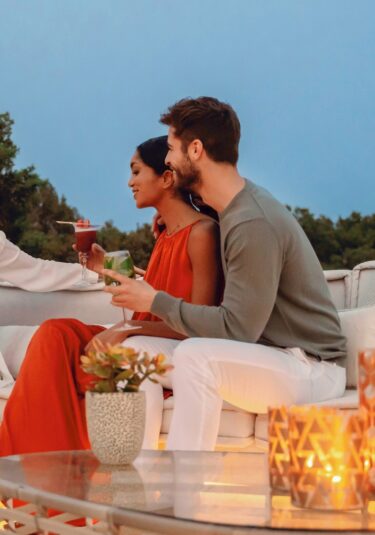 Open: 20.30 – 24.00
Teatro Bar
For evenings spent laughing the night away with your loved ones, there's no better spot than Teatro Bar, a vibrant and sophisticated spot offering expert cocktails, premium beers and an unmatched selection of wine labels.