Halkidiki's Silken Shores
Step into a world of unique flavours with our à la carte restaurants, offering authentic experiences, exquisite cuisine and carefully selected wines at no extra cost. With menus designed by Michelin-starred chefs, Mediterranean buffets bursting with flavour, and the truly authentic experience of our Dine Out programme, the options are limitless.
Greek
Savour the best of Greek cuisine with a modern twist on the classics served in a romantic open-air setting. Michelin-star chef Lefteris Lazarou combines Greek tradition with innovative techniques and modern tastes in this à la carte menu.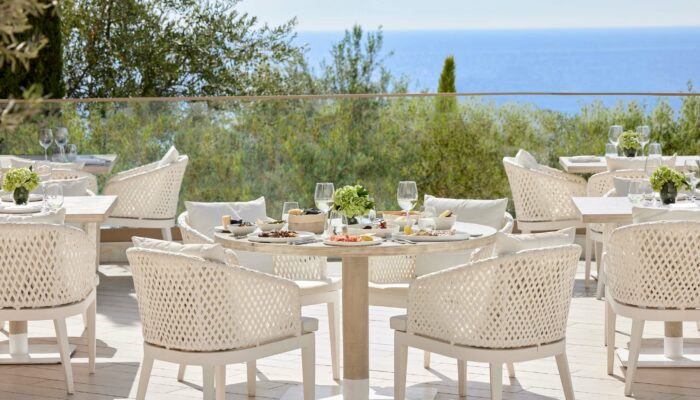 Italian
Crafted by Michelin-star chef Ettore Botrini, Fresco offers à la carte dining that celebrates authentic Italian flavours, showcasing fresh local produce and pairing dishes with delicious wines.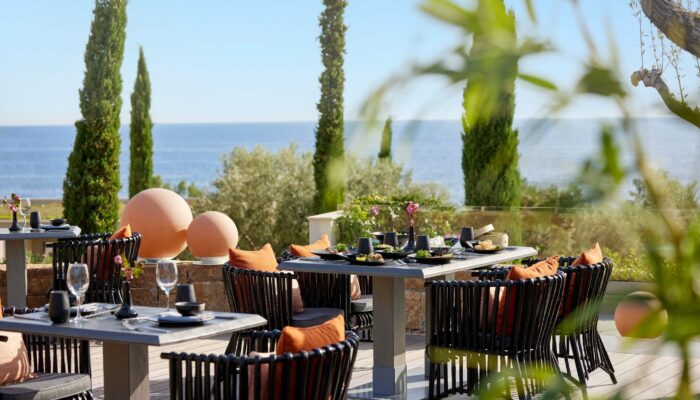 Asian
Whether in the elegant restaurant or on the balcony of Anaya, you'll be treated to refined Asian flavours for this à la carte menu created by Michelin-star chef Thiou. Savour the tastes of aromatic Asia from Thailand to China and India.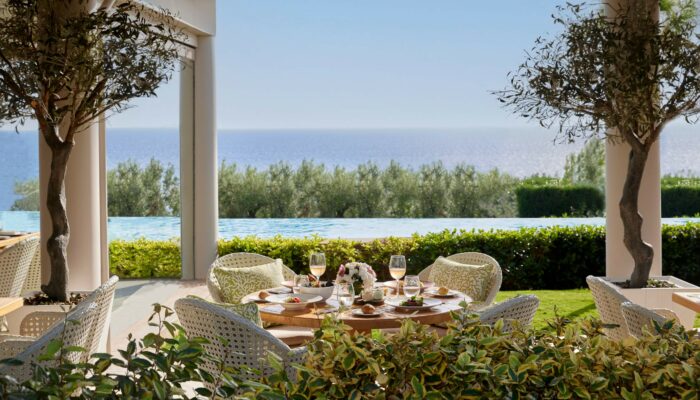 French
Journey to the lavender fields and villages of southern France at this beautiful à la carte restaurant. Discover a blend of Provencal traditions with modern influences with this exquisite menu.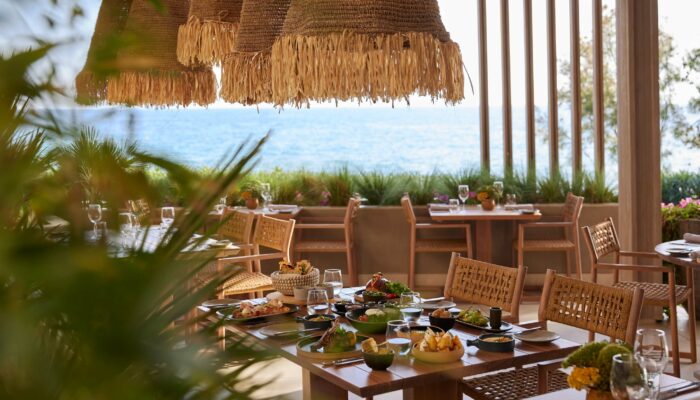 International
Enjoy sparkling views over the Aegean while enjoying the Beach Club's relaxing ambience and delicious all-day menu with an à la carte dinner. Then, unwind with an expertly mixed cocktail, accompanied by the chilled-out sounds of our resident DJs.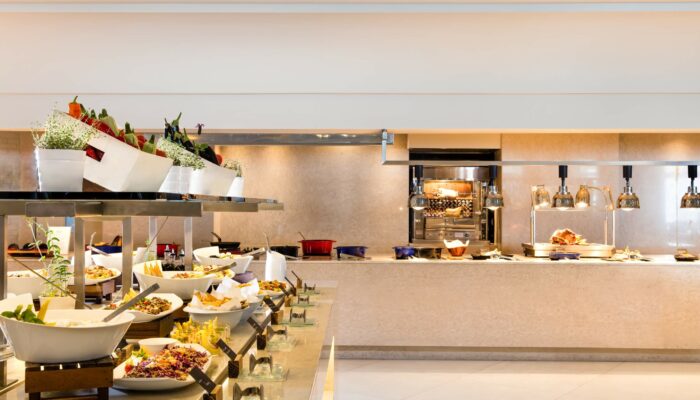 Mediterranean Buffet
Indulge in a delicious breakfast, lunch, and dinner of your choice, with an enticing array of Mediterranean dishes completed by an impressive selection of premium wine labels.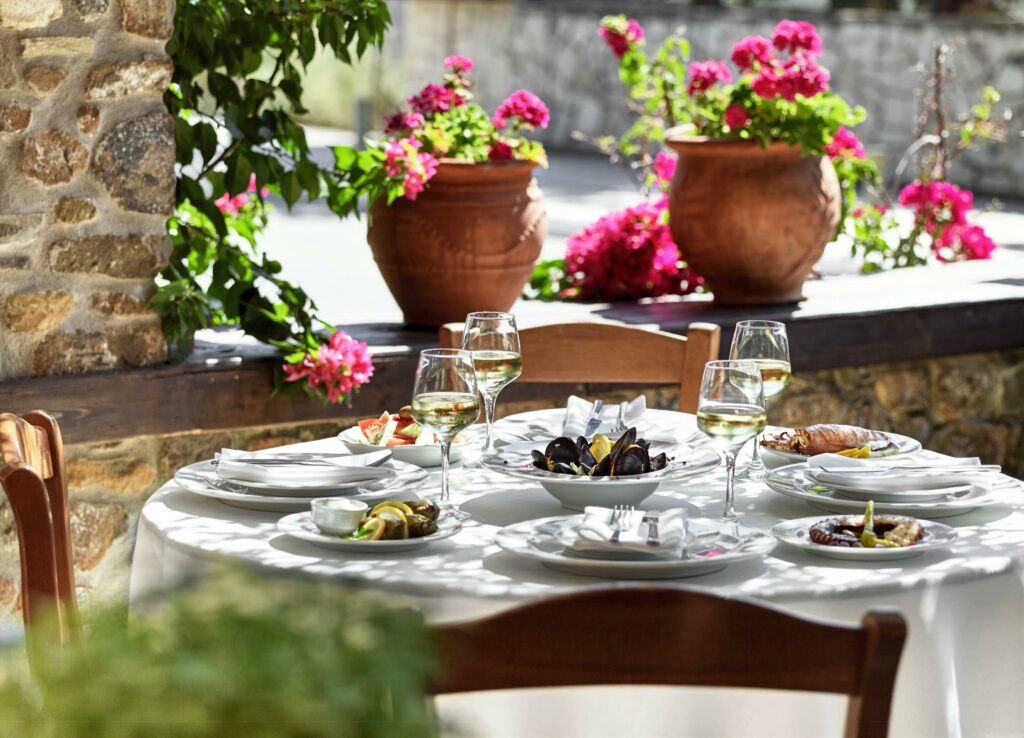 Enjoy a night of warm Greek hospitality and fabulously authentic food and wines at a restaurant within the local area with our Dine Out programme. Experience the unique local delicacies and culture, dining as the locals do at no additional cost.
The following venues are currently available in Ikos Oceania's Dine Out programme:
Akti Restaurant – Dionysiou Beach 2km away from the resort
Erodios Restaurant – Nea Moudania, 3km away from the resort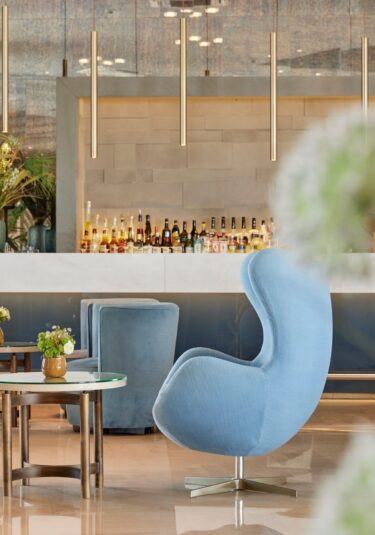 Open: 09.00 – 02.00
Lobby Bar
A sophisticated bar with elegant furnishings, where you can enjoy your favourite cocktail, a glass of wine or an aromatic coffee.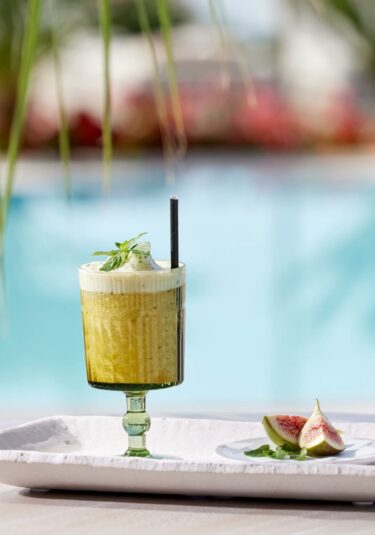 Open: 10.00 – 18.00
Deluxe Pool Bar
Exclusively for guests staying in our Deluxe Collection Suites, the Deluxe Pool bar offers spectacular views, premium drinks, and delicious pool snacks. Slip into relaxation as you enjoy a life of luxury and style.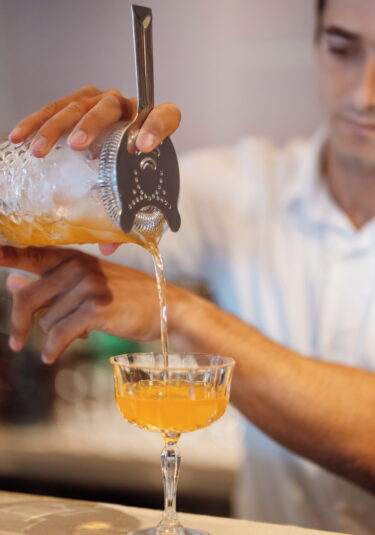 Open: 10:00 – 18:00 Dinner:19:00-21:30
Beach Club
Offering al fresco dining and cocktails with a view, the Beach Club serves light snacks and lunch throughout the day, following by an à la carte dinner at 19:00. Sit in the shade of the fragrant pines, relax and enjoy an ice-cold drink.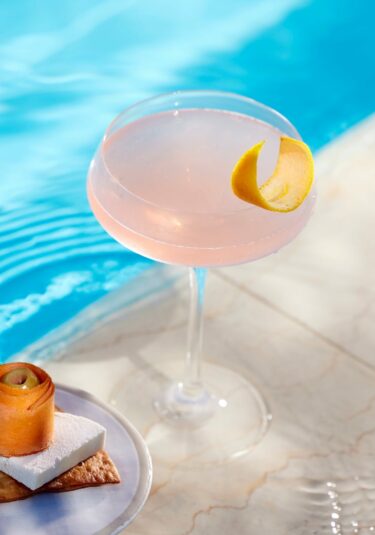 Open: 10.00 – 18.00
Pool Bar
Serving up your favourite cocktails, icy refreshments, and waterside snacks, the Pool bar is the perfect place to spend an afternoon enjoying the turquoise waters.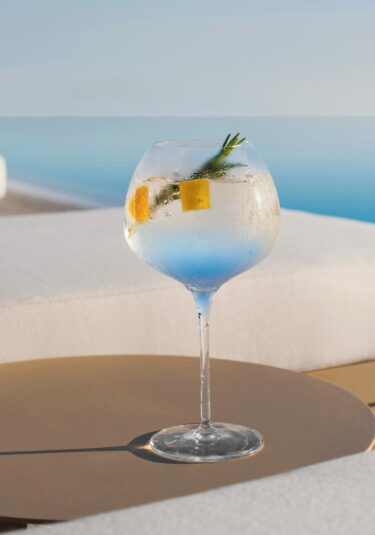 Open: 20.30 – 24.00
Adults Only Bar
Offering a place for sophisticated conversation with panoramic sea views, the Adults Only Bar is one of the no-child zones that help you escape at the end of the day. Take the children to the kids' club entertainment and share a private moment.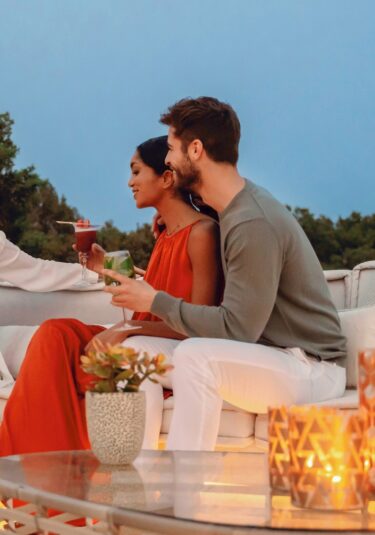 Open: 23:00 – 02:00 (except Thursdays)
Night Club
Get your dancing shoes on and head down to the Night Club bar for cool drinks, fresh beats and a great atmosphere.