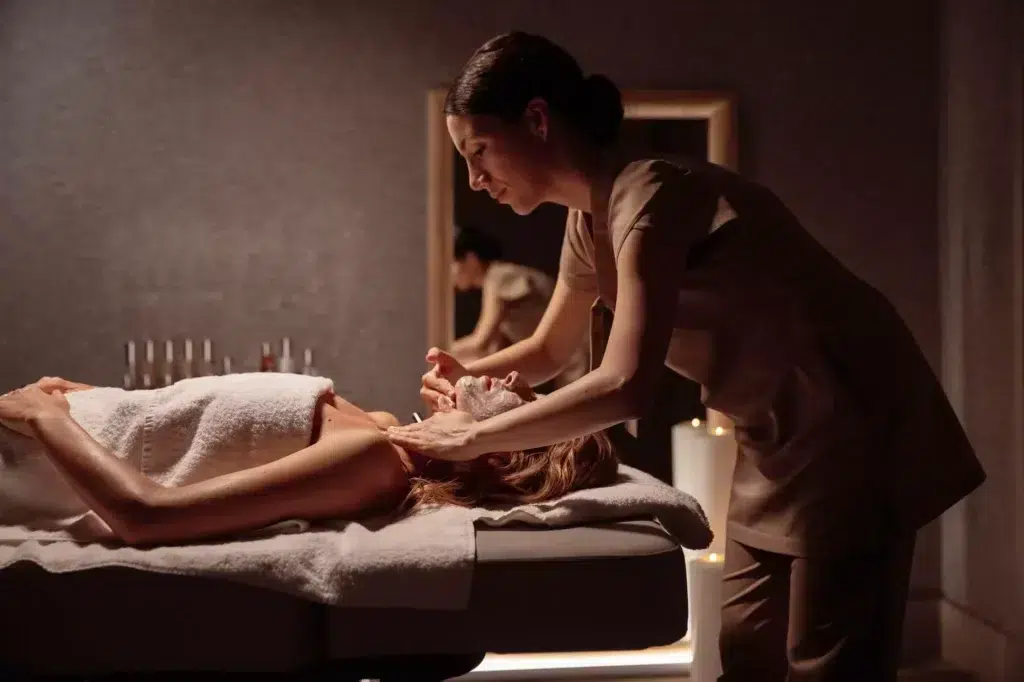 Take the time to enjoy uninterrupted relaxation at the Ikos Spa by Anne Semonin Paris. Let our trained skin care specialists pamper you with high-quality natural ingredients, essential oils and nourishing minerals, and melt into a deep state of calm with the help of the leading French beauty brand's luxury products. Our personalised treatments will leave you feeling radiant and ready to enjoy a long-lasting holiday glow, while the calm environment and sea views restore your sense of tranquillity.
Arrive 45 minutes early to begin your serene spa experience with a session in the luxurious Thermal Suite.
Spa Pool
Spa Pool
Float in the indoor heated pool, with floor-to-ceiling windows offering breathtaking views over the Aegean.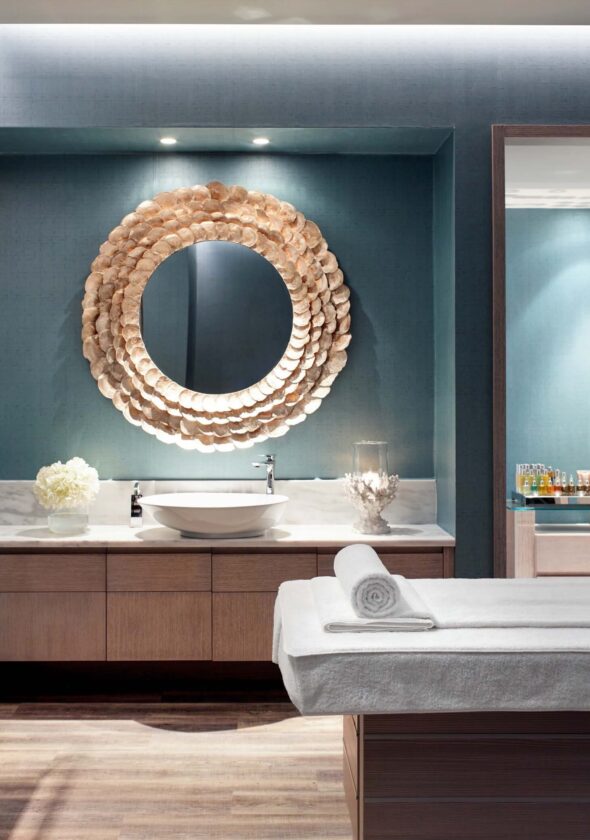 Private Rooms
Private Rooms
Bask in serenity in one of Ikos Aria's eight private treatment rooms.*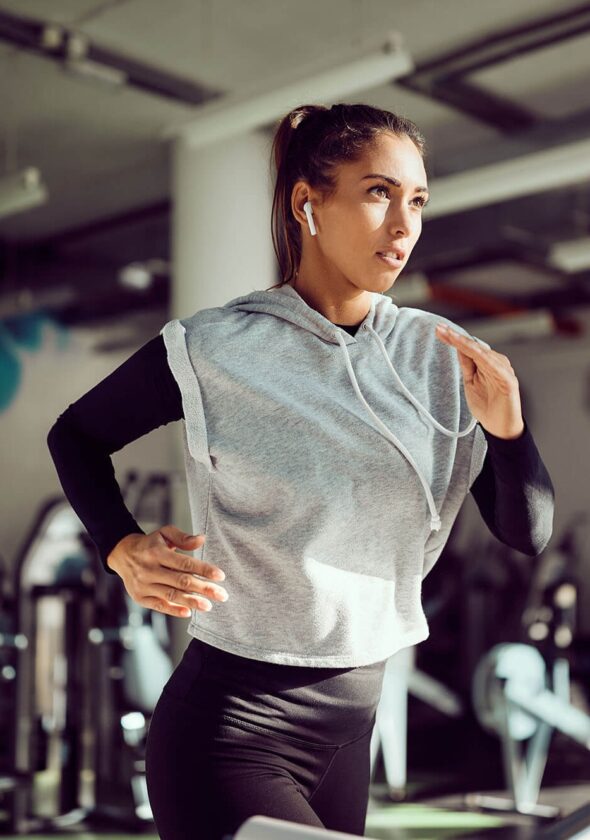 Fitness Studio
Fitness Studio
Stay active with a workout at our state-of-the-art fitness studio featuring the latest equipment.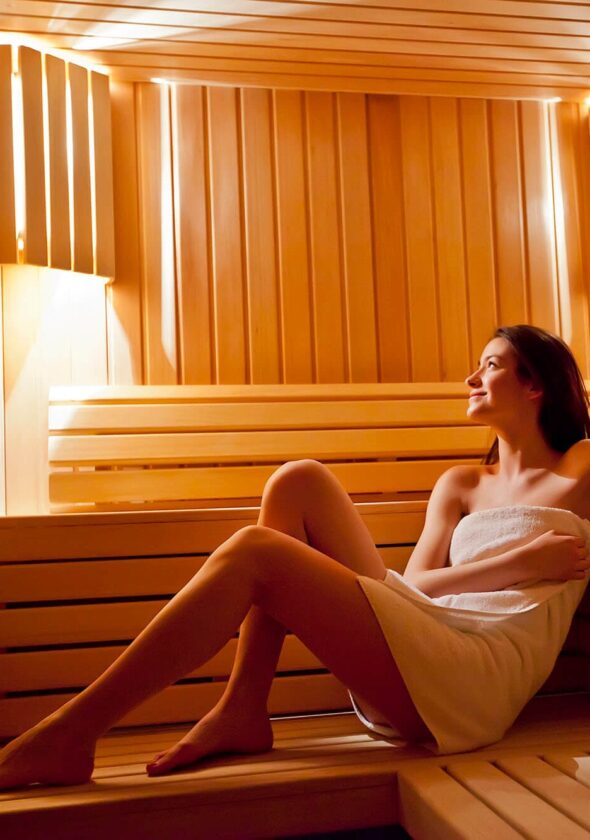 Thermal Suite
Thermal Suite
Bask in a moment of utter peace in the luxurious thermal suite consisting of a steam bath and sauna.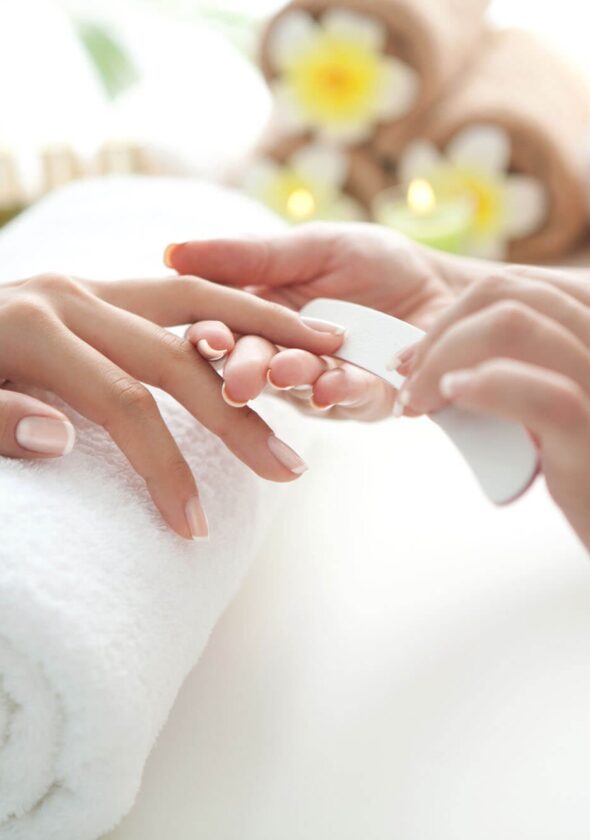 Hair & Nails
Hair & Nails
Visit our nail or hair salon to receive an indulgent pampering session and a whole new look.*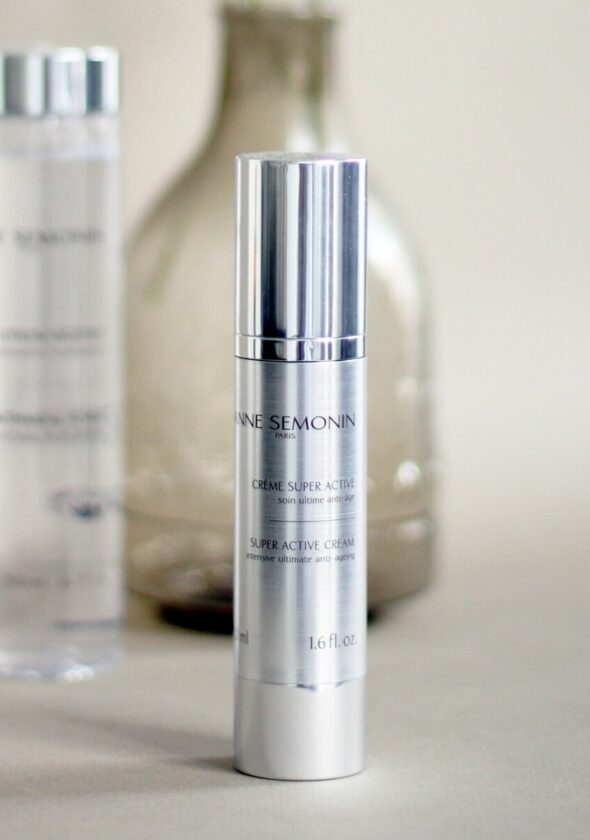 Anne Semonin Beauty Corner
Anne Semonin Beauty Corner
Beauty corner offering Anne Semonin products*
The Ikos Spa is open every day from 8am to 8pm and is free for all adult guests.
Lockers, robes and slippers are provided for your comfort and convenience.
The spa pool is free to use for all adult guests.
For children under 16, entrance to the Spa pool is restricted to
Splash Hours only (April – October 8am – 2pm & 6pm – 8pm), always with adult supervision.
Unlimited access to outdoor pools is available.
*All items marked with an asterisk are available at an extra cost.

Please contact the spa reception at ariaspa@ikosresorts.com or on the internal line at 8450 to book your personalised treatment.To enjoy a moment of calm in the beautiful spa setting, please arrive at least 15 minutes before your appointment begins.If your treatment involves water therapy, swimsuits are required. Please book in advance to secure your preferred times and avoid disappointment. We will require 24 hours' notice in the case of cancellation.
Contact ariaspa@ikosresorts.com
Deluxe Collection Benefits
As part of the Deluxe Collection experience at Ikos, guests staying in Deluxe accommodation enjoy a range of upgraded benefits. In the Ikos Spa by Anne Semonin Paris, the Deluxe Collection guests will receive two complimentary neck & back treatments, per room and per stay.