Enhanced suites, upgraded experiences
Discover the Deluxe Collection; discreet signature suites in privileged locations, where iced champagne, private pools and Deluxe concierges are a way of life. Unlock exclusive beach zones, upgraded menus and complimentary spa treatments.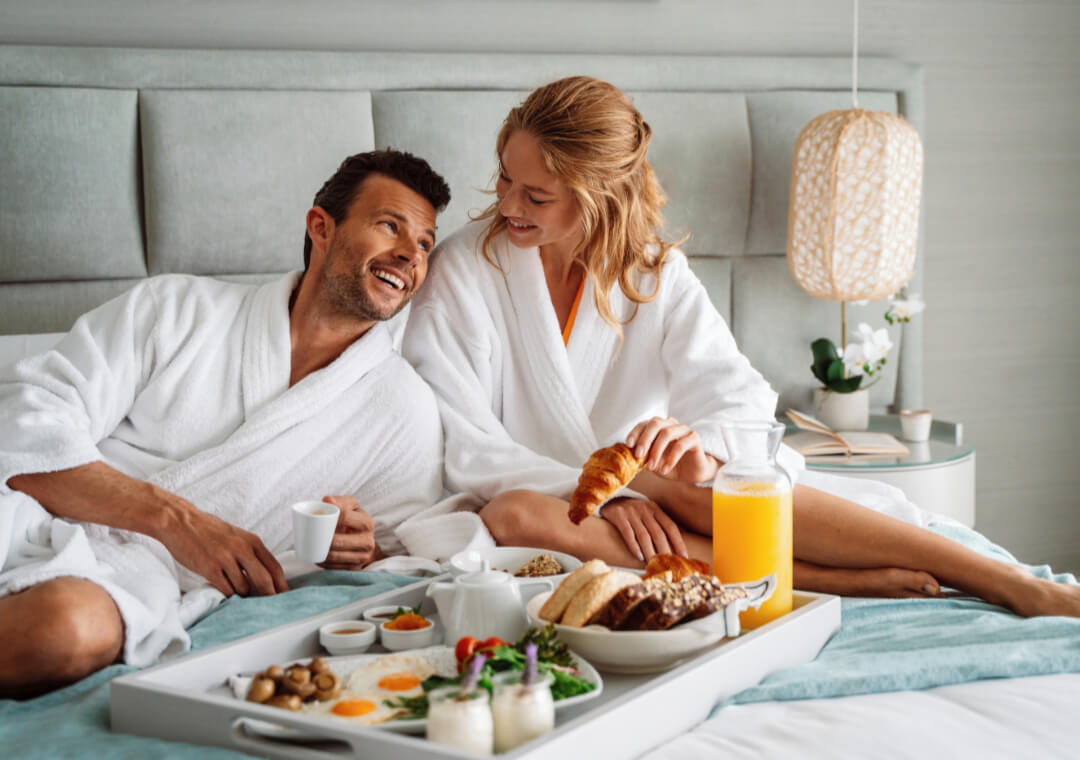 Upgrade to the Deluxe Collection and choose from the finest selection of suites featuring elegant interior designs, sweeping sea views, enhanced amenities and private pools or verdant gardens.
A collection of the very best suites that Ikos has to offer; explore the meaning of luxurious living in our Deluxe Collection suites.
Our Deluxe Collection upgrade allows guests to enjoy exclusive locations with spectacular views as well as enhanced holiday experiences that make every moment count. From premium drinks offerings to exclusive beach zones, the Deluxe Collection offers the full package of elevated accommodation.
Spend the day your way, with the exclusive Deluxe Collection pool secluded from the rest of the resort.
Enjoy peaceful serenity and extra space on a stretch of pristine coastline, exclusively for Deluxe Collection guests. Sip on a signature cocktail with a sea view from your cabana.
Discover upgraded in-room dining in your privileged suite and a wealth of authentic local cuisine at the Deluxe Collection bars and restaurants. You'll also enjoy Ikos' standard 24-hour room service, as well as an elevated beachfront and poolside service.
As part of your Deluxe Collection experience, you'll enjoy an elegant evening of fine dining by the sea.
Enjoy your perfect menu, with the gentle waves of the tranquil Mediterranean as your serenade.
To be a Deluxe Collection guest is to know true bespoke service. Your Deluxe concierge will help you plan your days, ensuring that any restaurants, off-site trips, spa treatments and all other experiences are reserved, and ready for your arrival. 
Complimentary Spa treatments
Enjoy the ultimate indulgence with a complimentary spa treatment by Anne Semonin Paris. Feel the stress of the life you left behind slip away as you sink into a state of complete relaxation in soothing surroundings. All Deluxe Collection guests will receive two neck & back massages per stay and per room. 
An elevated Local Drive Adventure
While exploring the pristine surroundings on your Local Drive Adventure, you'll enjoy the smooth ride of a complimentary Tesla for a day. As a Deluxe Collection guest, you can benefit from an upgraded Tesla Model Y, so you can explore the local area in style.
Deluxe Collection Benefits
*Upon request
**For adult guests over 18 years old
***Available at most resorts. Contact us for further information.
****Subject to availability