Descubre la relajada pero vibrante vida nocturna de la Costa del Sol. Degusta un cóctel de autor contemplando al Mediterráneo estrellado, asiste a un animado espectáculo de flamenco o relájate en tu balcón privado con vistas a las orillas pacíficas de la Playa de Guadalmansa.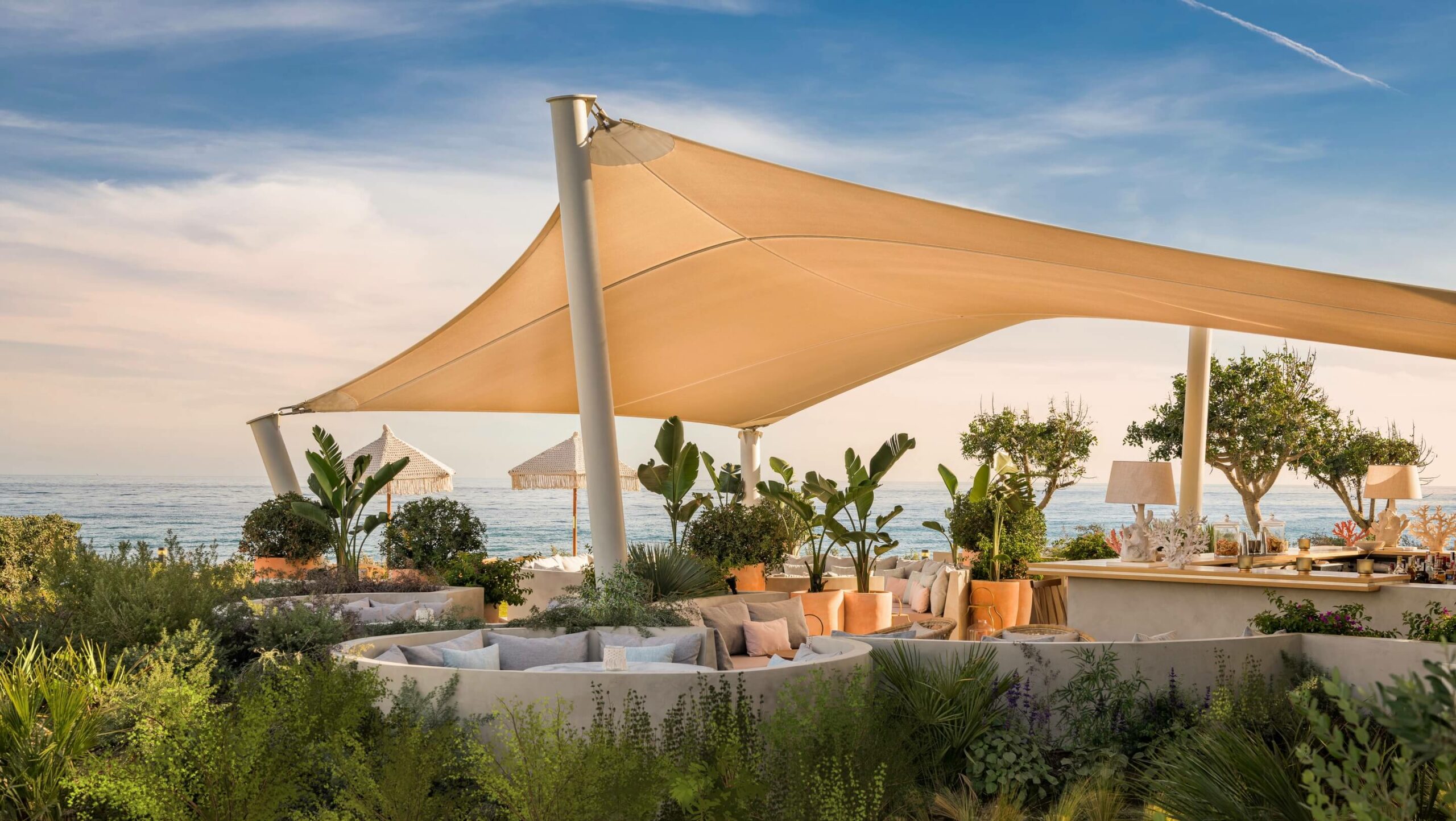 Seis bares sofisticados figuran entre las opciones para la puesta de sol. Disfruta de un cóctel de autor en el Pool Bar, elige una etiqueta de calidad entre nuestra elaborada colección de 300 vinos en el deslumbrante Main Bar, o toma el sol en el elegante Beach Club Bar. Los huéspedes de la Deluxe Collection tienen a su disposición además el acceso exclusivo al Deluxe Pool Bar, con vistas al hermoso escenario natural del resort.
Espectáculos deslumbrantes
Ikos Andalusia es un experto en cómo montar un espectáculo, con fiestas y shows en vivo todas las noches. Asiste a extraordinarios espectáculos en vivo y eventos infantiles, relájate con una película, disfruta de increíbles actuaciones musicales en vivo que abarcan desde sonidos jazz relajados hasta éxitos de pop, o experimenta una noche inolvidable en una de nuestras vibrantes fiestas en la playa.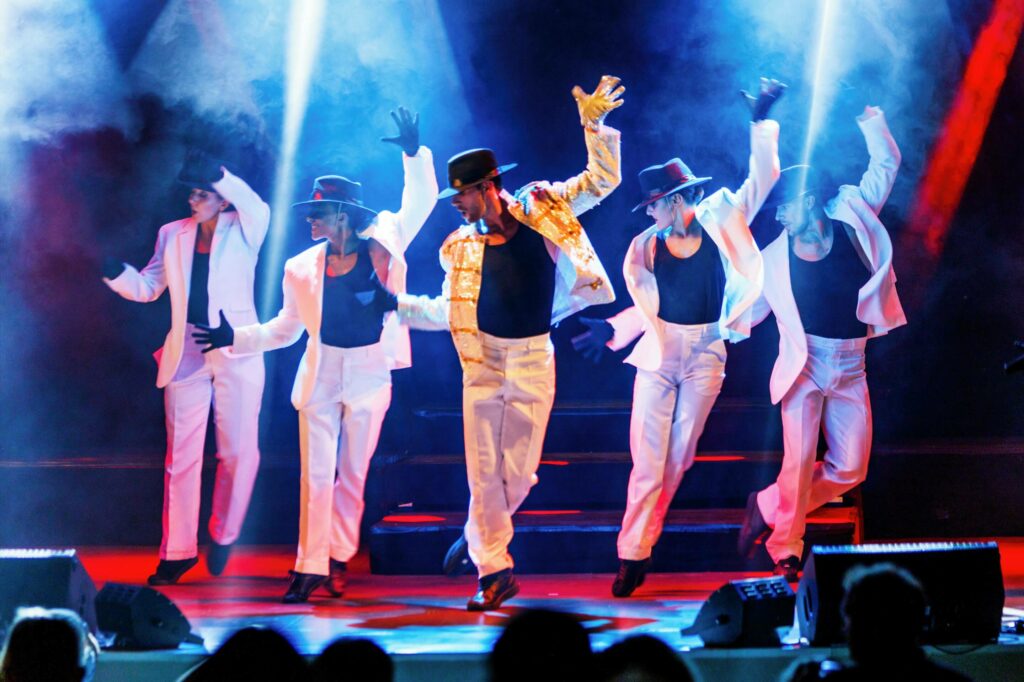 Horario: 10:00-1:00
Main Bar
Un punto de referencia de Ikos Andalusia, donde puedes encontrar tu bebida favorita y caras amables cada vez que pases. Desde zumos matutinos hasta cócteles por la noche y más de 300 etiquetas de vino, la elección está totalmente en tus manos.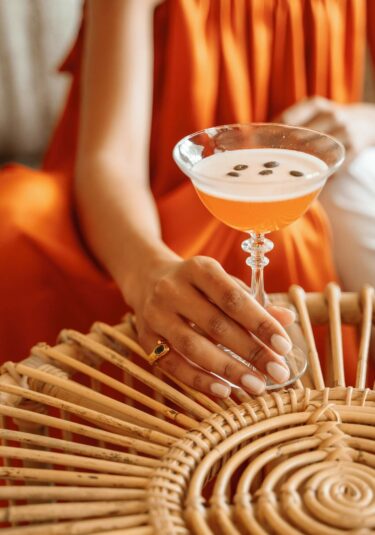 Horario: 08:00-22:00
Beach Club Bar
Disfruta de un cóctel refrescante con vistas espectaculares a las playas andaluzas y al seductor mar Mediterráneo. Toma el sol, refréscate del calor y disfruta de bebidas premium en un lugar privilegiado.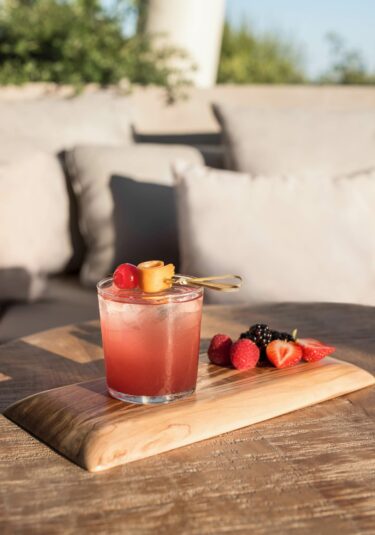 Horario: 09:00-00:00
Lobby Bar
Un bar sofisticado con mobiliario elegante, donde puedes disfrutar de tu cóctel favorito, un café aromático o una de las etiquetas de los más de 300 vinos de la carta de la Colección Ikos.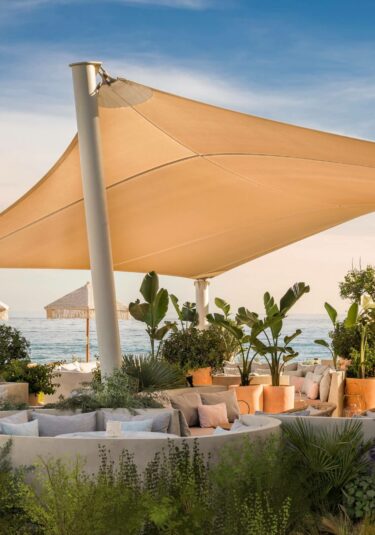 Horario: 10:00 - 23:00
Cocktail Bar
Disfrute de un cóctel al atardecer en nuestro Cocktail Bar frente a la playa, acompañado de una melodía de relajantes sonidos oceánicos, impresionantes vistas y un entorno elegante.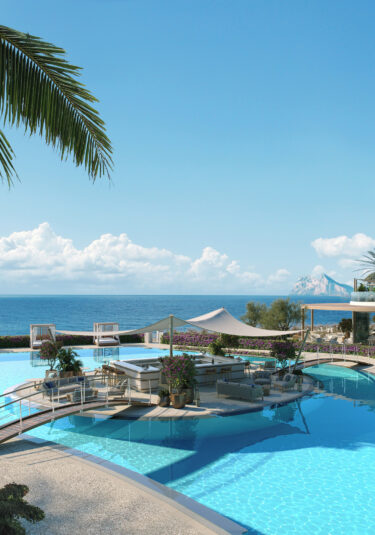 Horario: 10:00-19:00
Deluxe Bar
The exclusive Deluxe Pool Bar is is reserved only for guests staying in our Deluxe Collection suites. Offering stunning views, premium cocktails and fine wines, savour your favourite tipple in a cool, al fresco environment.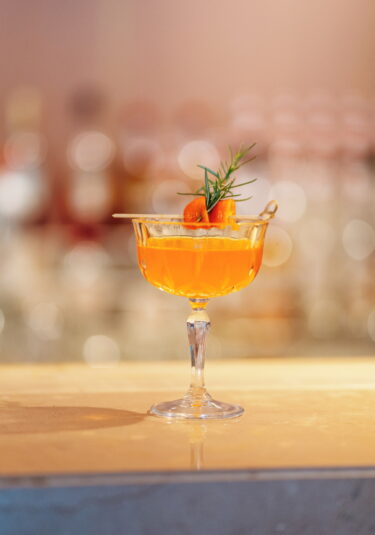 Horario: 10:00 – 00:00
Seasons Bar
Mojitos para el verano, cosmopolitas para la primavera: Seasons, el bar al aire libre, perfecto para las noches cálidas, le espera un cóctel elaborado por expertos para cada estación.​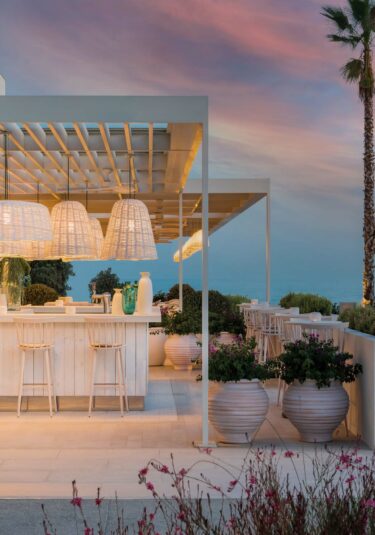 Horario: 10:00-18:00
Pool Bar
Disfruta de una bebida refrescante en el ambiente relajado del Pool Bar. Sus brillantes colores blancos contrastan con el azul efervescente de la piscina y su terraza en la sombra es el lugar idóneo para descansar del calor y disfrutar de bebidas premium en una ubicación privilegiada.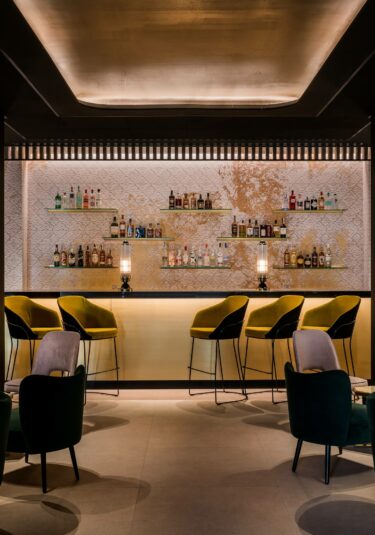 Horario: 23.00 – 01.00 (July & August)
Night Club
El Night Club es el lugar ideal para las noches dedicadas al baile y la diversión por lo que no te olvides tu calzado de danza y prepárate a bailar toda la noche a un ritmo placentero.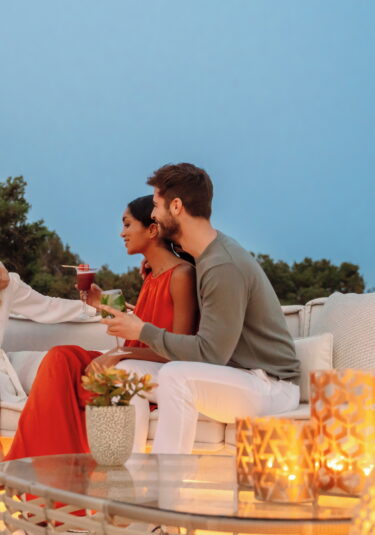 Horario: 21:00-23:00
Teatro
Visita el Teatro después de la cena para tomar un digestivo y asistir a un animado espectáculo. Prueba una etiqueta de la amplia carta de vinos de Ikos y disfruta de los cócteles de autor y de las copas premium en un entorno elegante.