A haven of style and sophistication, Ikos Aria offers blissful Aegean views and lush gardens that create a dazzling backdrop to the spacious accommodation, while understated elegance and Unconditional Luxury underpins the decor of each room and suite.
Deluxe Collection Suites at
Ikos ARIA
Disfruta de una privacidad ininterrumpida en el sereno santuario de esta suite Deluxe, con espacios suficientes para una familia pequeña. Los tonos suaves y el mobiliario ligero de madera en el interior resaltan la belleza de las vistas panorámicas, aún más apreciadas desde el jardín soleado.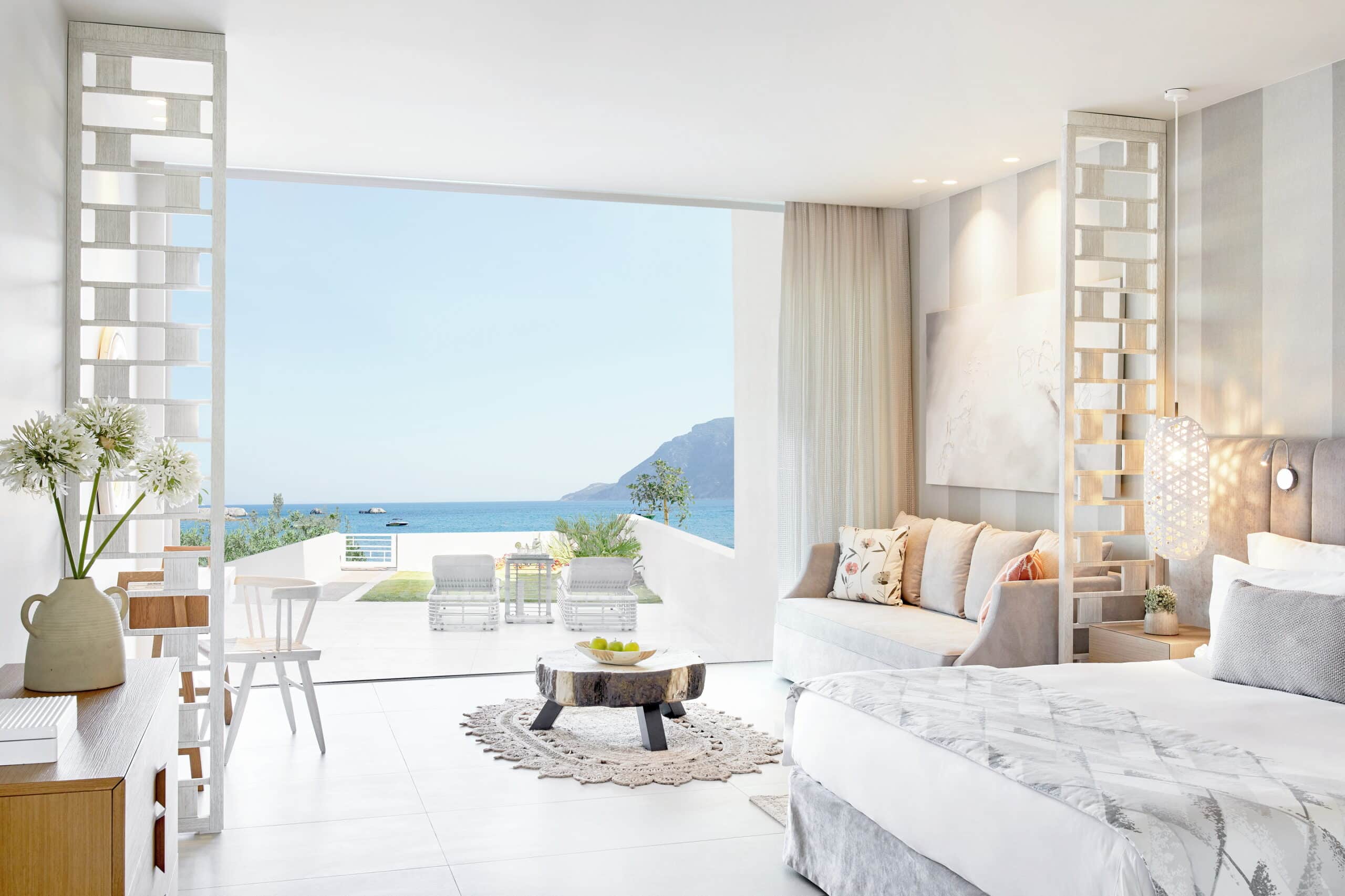 Las ventanas panorámicas inundan los equilibrados espacios interiores de esta suite Deluxe con la luz del sol radiante del Dodecaneso, creando un refugio de belleza y relajación para compartir en familia. Relájate en las aguas tranquilas de la piscina de este idílico santuario familiar.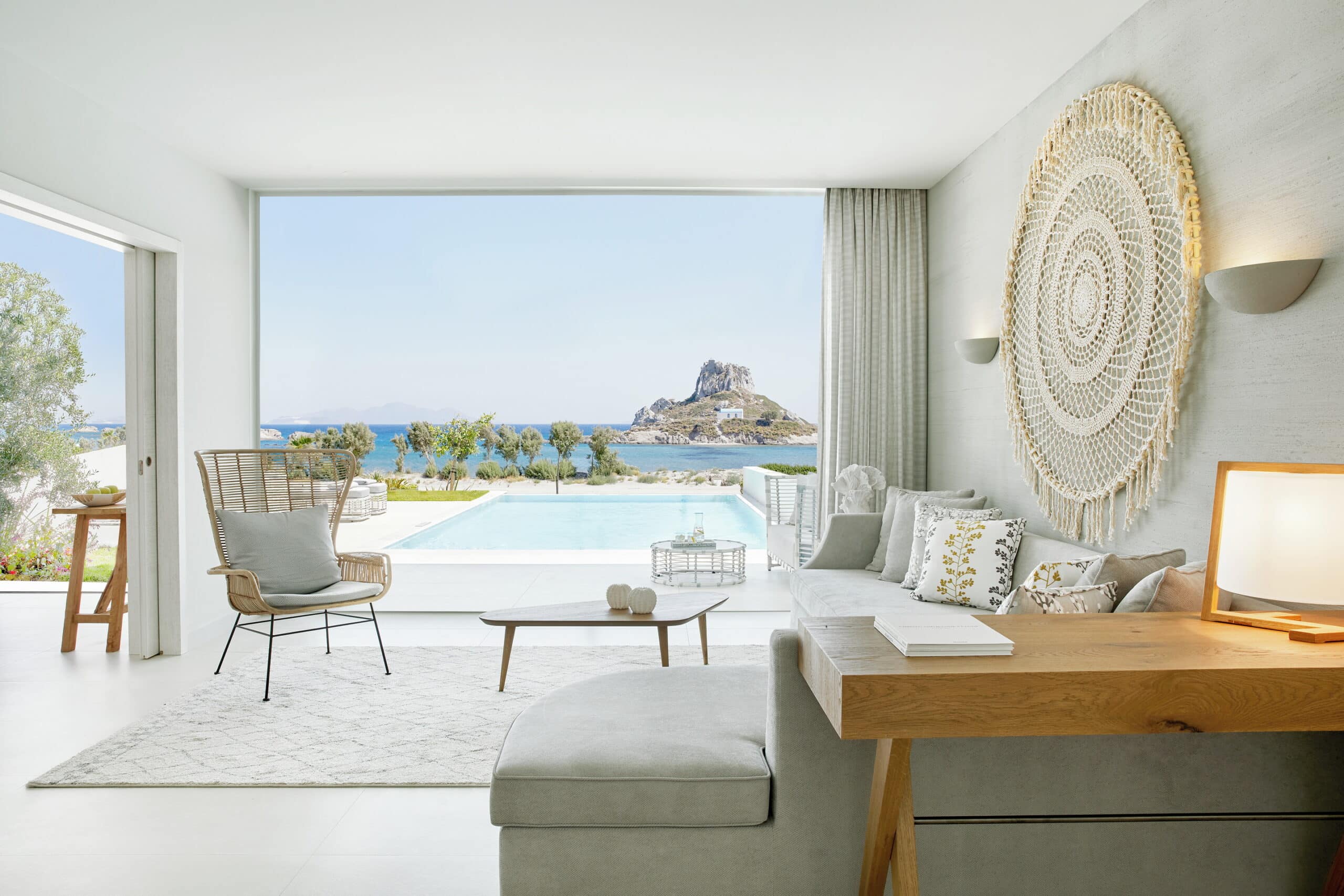 The best-in-class suites in our Deluxe Collection offer an elevated Ikos experience for those seeking that little something more. 
Superior views, enhanced facilities, and a bottle of iced Taittinger to enjoy in your sun-drenched private garden or while sitting by your private pool. Savour complimentary spa treatments, Deluxe concierge service, exclusive access to the Deluxe Collection areas and enjoy a special dinner on the beach.