for unforgettable moments
From dreamy destination weddings to romantic beachside honeymoons, Ikos Resorts have the settings, facilities and experience to help you realise your dreams. Let our events planning team take over all the hard work as you sit back and dream of stunning sea views, exquisite cuisine and the little touches of luxury that make a world of difference.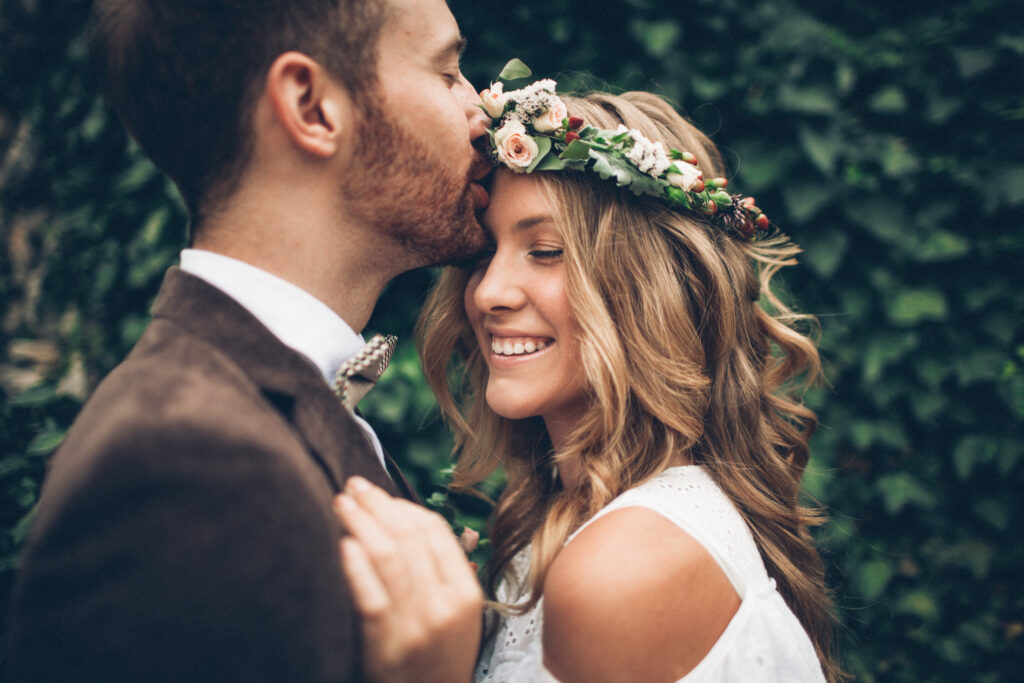 Ikos Resorts is a dreamy wedding destination, popular with couples arriving from all over the world. From the verdant hills of Halkidiki to the sun-kissed Spanish shores, the crescent bays of Corfu to the crystalline waters of Kos, you're sure to find your perfect destination. Our resorts provide a romantic setting in a tranquil location for those who want to experience elegant accommodation, exquisite cuisine, and warm Ikos hospitality on their special day.
Our devoted wedding team will take care of you as much as you desire, whether planning the entire event or simply providing the little touches of luxury that make an Ikos wedding unique.
From coordinating the legal arrangements with the local Town Hall to arranging accommodation for up to 30 of your nearest and dearest, they are available to make sure you can enjoy the wedding you've dreamt of.
Our happy couples can tailor-make their wedding day, or choose from packages featuring a range of special touches, from room upgrades to romantic candlelit dinners.
Our wedding experts will leave no room for disappointment on the best day of your lives, handing all the minor details that make a world of difference. Here's what you can expect:
Reservation of the wedding date and time at the local Town Hall Assistance in submitting the relevant documents for a civil wedding
Help to receive the marriage certificate after the wedding
A beautiful wedding cake to serve 10 people
Flowers in your room on the wedding day
If you are staying with us for your honeymoon, you will receive the additional complimentary benefits:
Candlelit dinner for the bride and groom
A farewell gift
A welcome bottle of sparkling wine in your room upon arrival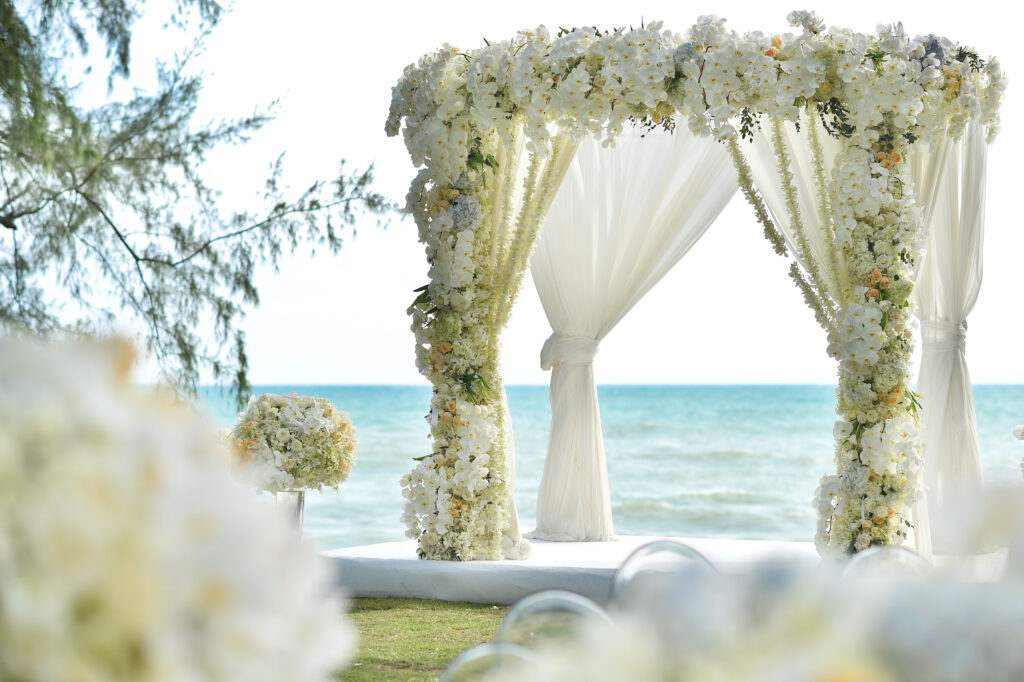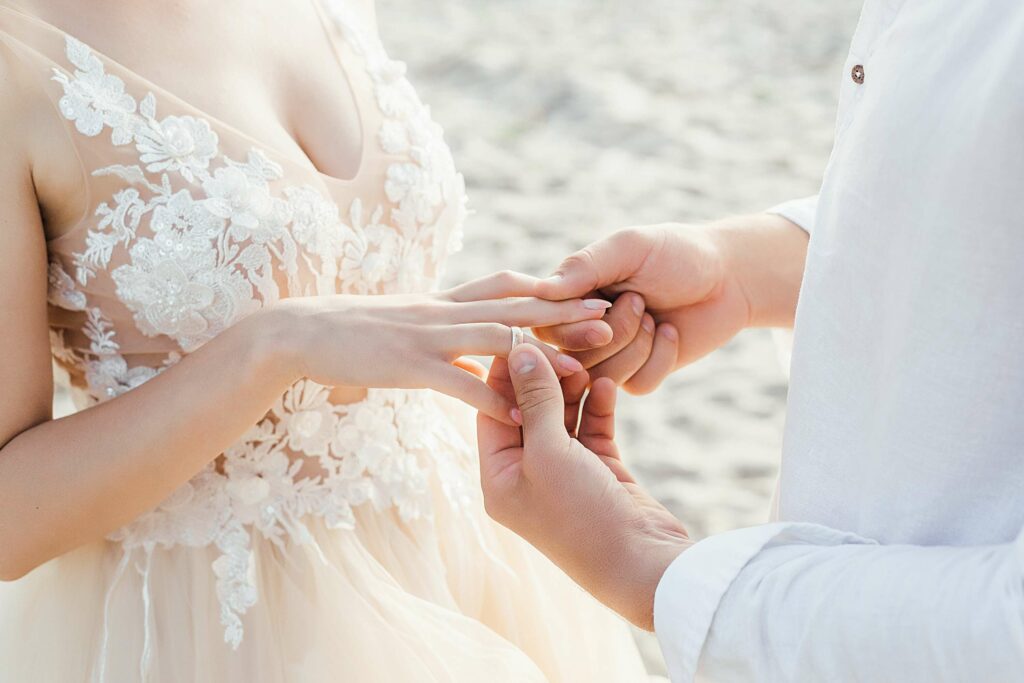 If you do not wish to bring all your family and friends with you to the local Town Hall, we can arrange for a reading of the vows in the grounds of the resort.
First, you'll need to go to the local town hall for the legal ceremony, where two witnesses of legal age will join you.
Upon your return, we can arrange for you to have the reading of the vows in one of our beautiful designated wedding spots. With the pressure of the legalities gone, you'll be able to enjoy this special moment thinking only of the person you love.
After the ceremony, enjoy a glass of champagne and some nibbles as you celebrate your love and commitment in our verdant Ikos haven.
Civil weddings can be conducted at the local Town Hall, where two witnesses above the age of 18 are required. Church weddings are only available for those in the Greek Orthodox faith, as we do not have other priests of other dogmas in the area. Contact the Greek consulate in your home country to request information regarding the paperwork required for a civil wedding in Greece. The Greek government sets these requirements, which might change without further notice. Both the bride's and groom's passport and birth certificate are required and both parties must be over 18 years old. You will need a wedding license issued in your country or a Certificate of non-Impediment for both bride and groom. If applicable in your case, you will also need a copy of the Divorce or Widow/Widower Certificate(s). In the case of a name change, you must also submit legal documentation.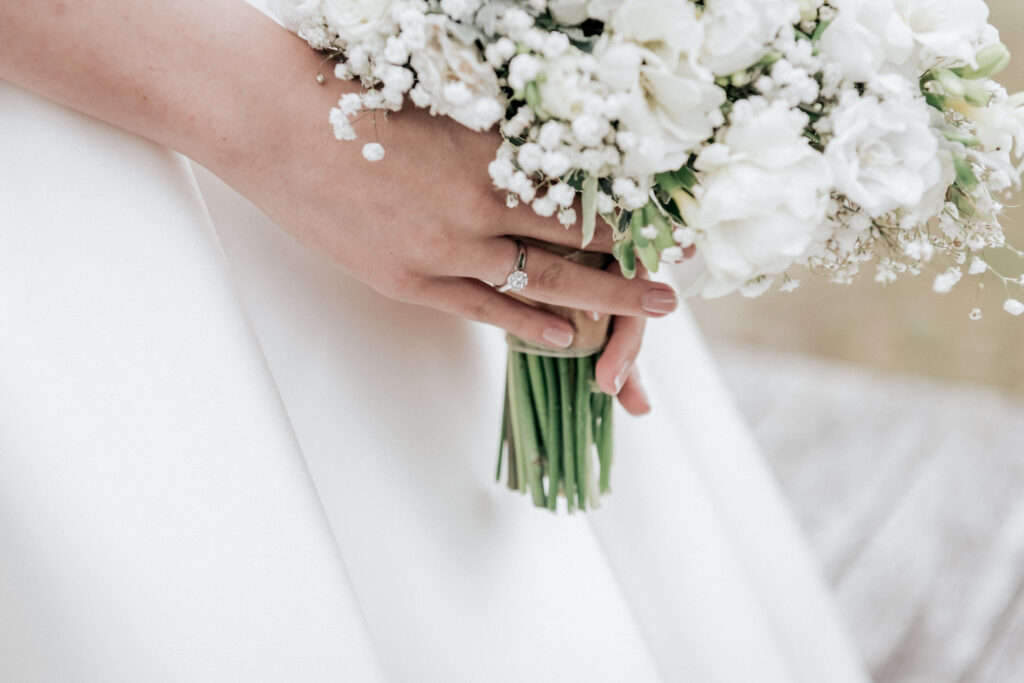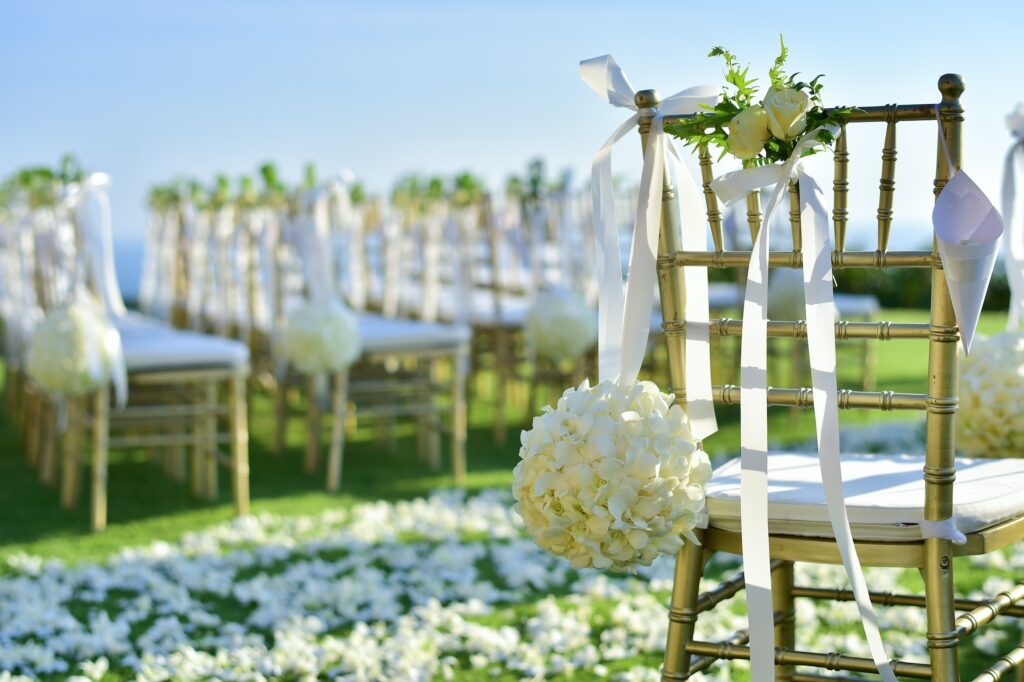 All documents must be officially certified (legalised) by The Legalization Office, Apostille Seal (Hague convention of 5 October 1961). Please attach these to the back of each document. It is not acceptable to authenticate all your papers with only one Apostille. 
You get your documents authenticated (Apostille Seal) at: 
The Legalization Office (Milton Keynes) 
Norfolk House (West) 
437 Silbury Boulevard 
Milton Keynes MK9 2AH 
Telephone: 01908 295 111 Fax: 01908 295 122 
Opening hours: 09:30 – 15:30 Monday to Friday, excluding public holidays. E-mail: legalisationOffice@fco.gov.uk 
Web: www.fco.gov.uk 
All documents must be officially translated into Greek (except the passports). Translation and approval of the translation can be done by the Greek Consulate or the Greek Embassy of your country.
For any further information concerning legal requirements and the documentation needed for a civil wedding, please get in touch with our wedding planners at your chosen resort:
Ikos Oceania & Ikos Olivia: awohlfart@ikosresorts.com
Ikos Aria: akapama@ikosresorts.com
Ikos Dassia: rlazarou@ikosresorts.com
Ikos Odisia: rlazarou@ikosresorts.com
Ikos Andalusia:jegonzalez@saniikos.com
Ikos Porto Petro:etretyakoba@sanikos.com