A haven of style and sophistication, Ikos Aria offers blissful Aegean views and lush gardens that create a dazzling backdrop to the spacious accommodation, while understated elegance and Unconditional Luxury underpins the decor of each room and suite.
Conçue pour faire la part belle aux vues spectaculaires sur la magnifique mer Égée, cette suite toute en élégance discrète est propice à un séjour intimiste. Détendez-vous dans un cadre sophistiqué ou franchissez les fenêtres panoramiques pour accéder au jardin luxuriant. Une véritable oasis de tranquillité.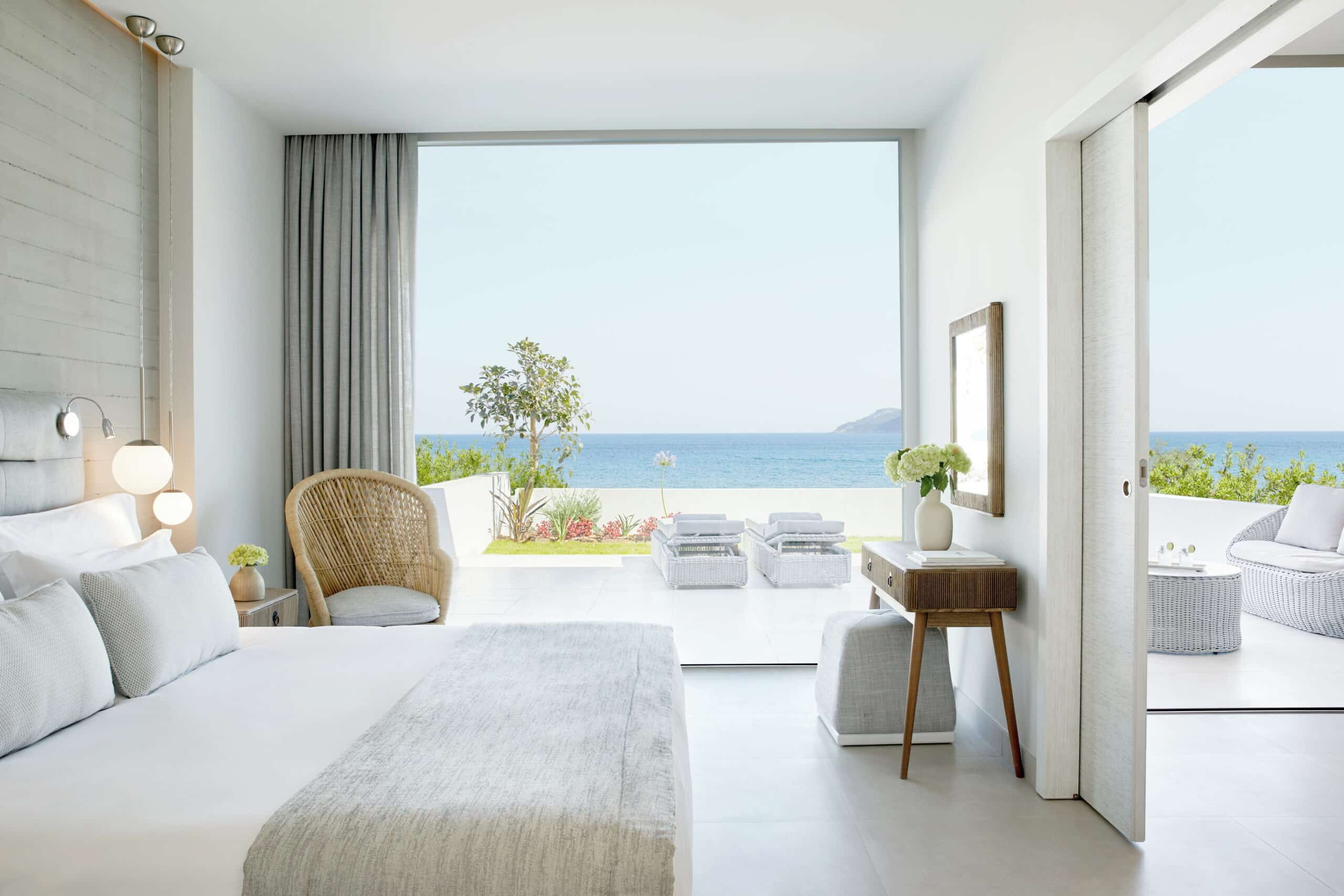 Deluxe Collection Suites at
Ikos ARIA
Niché à quelques pas des rives ensoleillées, dans son propre jardin émeraude, ce bungalow Deluxe bénéficie d'une atmosphère lumineuse et rafraîchissante. Cet havre relaxant conçu pour du temps qualitatif en famille dans un cadre intimiste, invite à apprécier la beauté et le calme du lieu.
Les meilleures suites de notre Collection Deluxe élèvent encore l'expérience Ikos pour ceux qui rechercheraient ce petit quelque chose en plus.
Meilleures vues, installations améliorées et bouteille de Taittinger glacée à déguster dans votre jardin privé ou au bord de votre piscine privée. Savourez des soins offerts au spa, un service de conciergerie de luxe, un accès exclusif aux espaces réservés aux hôtes exclusifs de la Collection Deluxe et un dîner spécial sur la plage.