Sigue la suave puesta de sol sobre el mar Egeo en un vibrante bar al aire libre o desde la tranquilidad de tu balcón privado, disfruta de una actuación musical o de un espectáculo con los niños, y baila toda la noche sobre arenas aterciopeladas en una de nuestras inolvidables fiestas en la playa.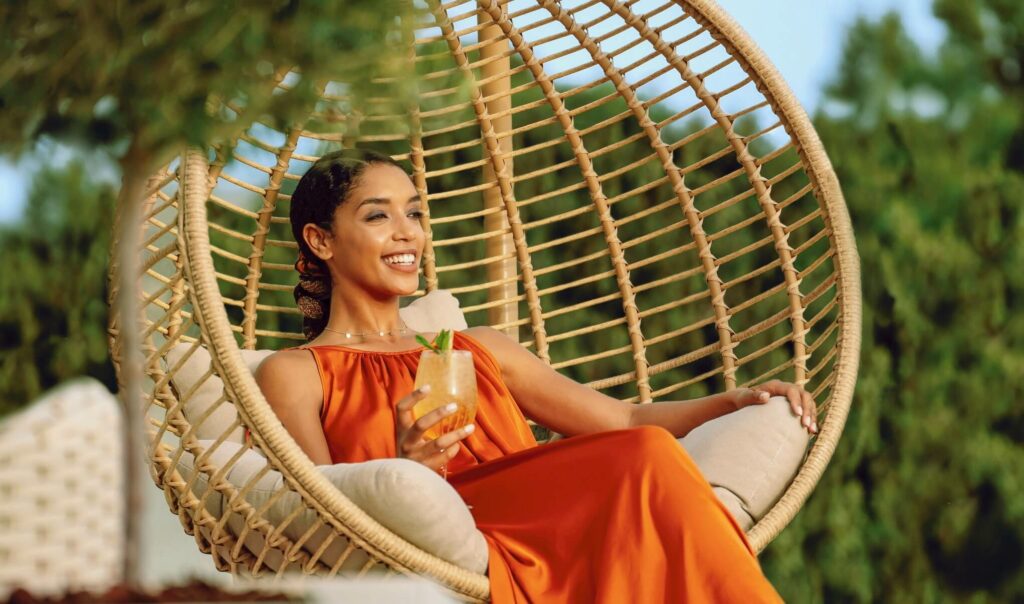 Desde música en vivo en el elegante Lobby Bar hasta un delicioso combinado en los maravillosos jardines y sofisticados cócteles al atardecer en el Bar Teatro, Ikos Aria tiene una oferta para todos. Incluso puedes pasar una velada romántica en tu balcón privado y brindar por el día que se va con una bebida de tu minibar, que se repone a diario.
Espectáculos deslumbrantes
En todo momento pasan cosas en Ikos Aria, como fiestas y espectáculos en vivo cada noche. Disfruta de música en vivo con variedad de estilos musicales, desde jazz suave hasta música tradicional griega, acompaña a los más pequeños a un show infantil o acaba la noche bailando bajo las estrellas en una de nuestras fiestas exclusivas.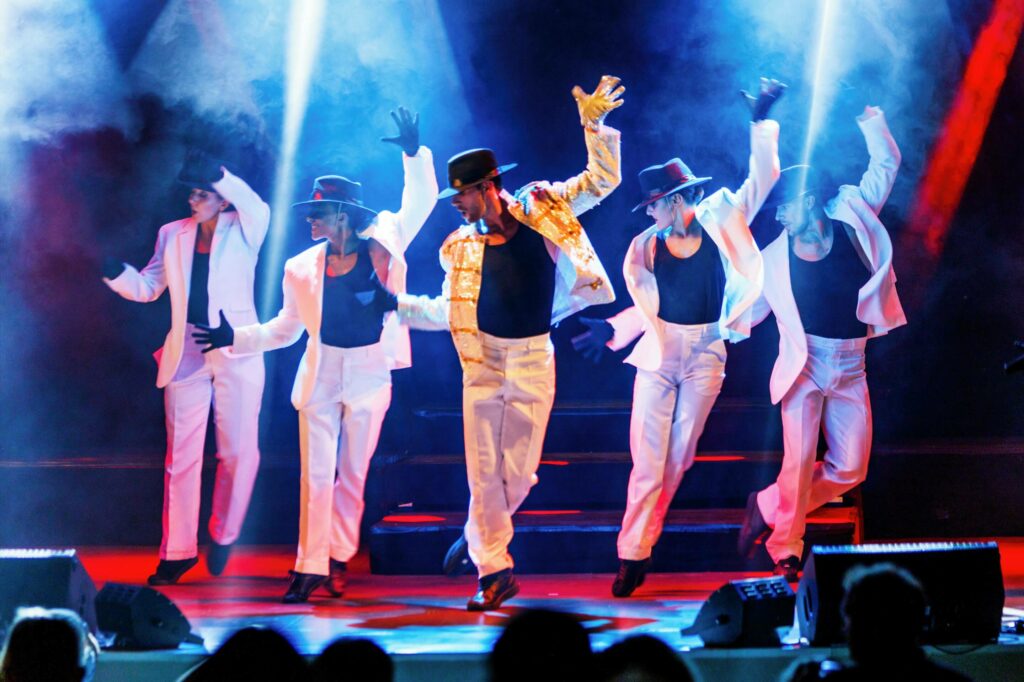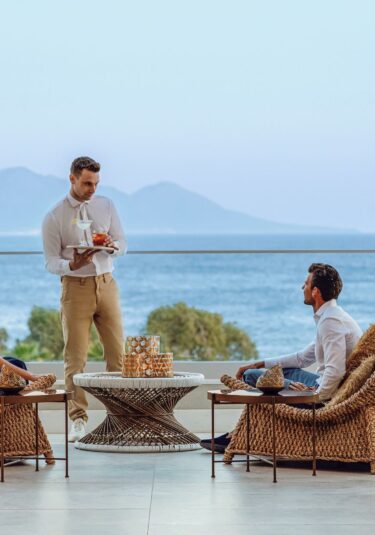 Horario: 09:00-01:00
Lobby Bar
Relájate con una taza de café fragante recién hecho, degusta un vino de calidad o disfruta de un cóctel de autor en el entorno sofisticado del Lobby Bar. El lugar perfecto para gozar del valor de los momentos personales o charlar con otros huéspedes del resort en cualquier momento del día.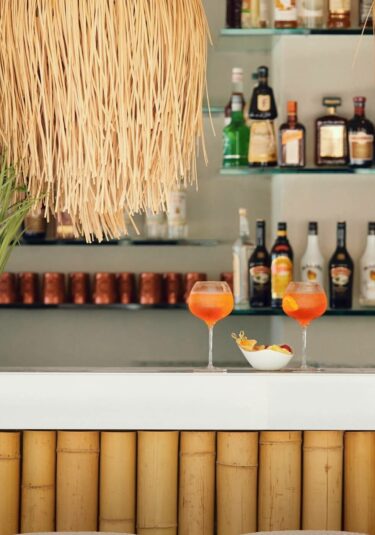 Horario: 18:00-24:00
Lagoon Lobby Bar
Déjate llevar por las impresionantes vistas de la puesta de sol sobre el resplandeciente mar Egeo, mientras disfruta de cócteles preparados por expertos, cervezas premium y una amplia selección de vinos locales e internacionales.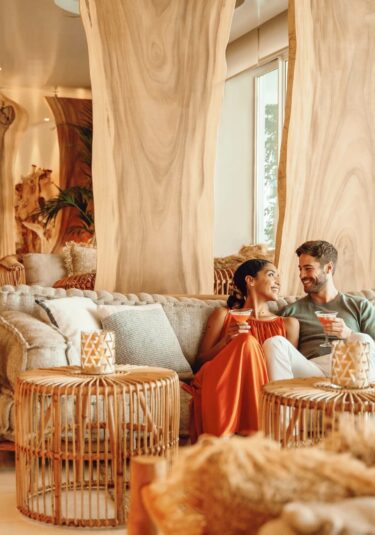 Horario: 09:00-24:00
Deluxe Lobby Bar
Deluxe Lobby Bar es una oferta exclusiva a los huéspedes alojados en suites de la Deluxe Collection. Disfruta de vinos de primera calidad, cócteles de autor y una larga lista de cervezas deliciosas en un ambiente sofisticado y elegante.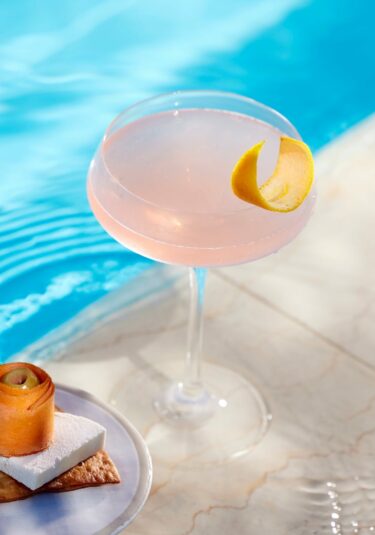 Horario: 09:30-18:00
Main Pool Bar
Pasa unos días de verano soñados tomando el sol en tumbonas cómodas y nadando en piscinas impresionantes y tranquilas. Y cuando llega el momento de una bebida refrescante o un sabroso tentempié, nuestro Main Pool Bar está abierto todo el día para satisfacer tus necesidades.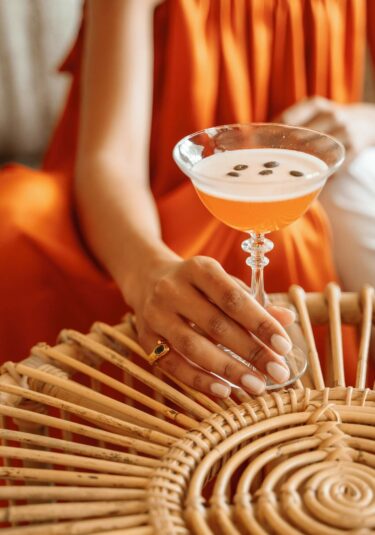 Horario: 23:30-02:00
Night Club
For a final night-cap after an endlessly exciting day at Ikos Aria, head to the ultra-modern, vibrant Night Club. From fruity cocktails to delicious spirits, you're sure to find your match.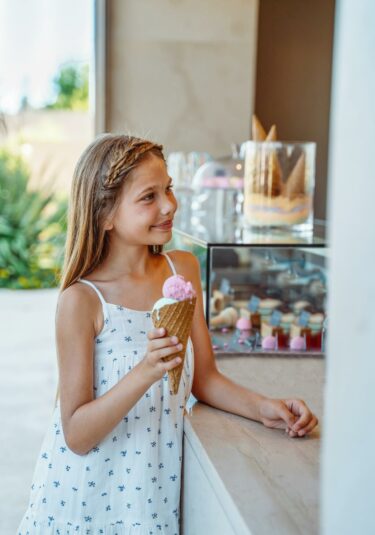 Horario: 10:30-18:30
Gelaterie
Treat the whole family to a deliciously refreshing ice cream in the coolest surroundings at Gelaterie, at no extra cost. Creamy goodness and spectacular views await for you.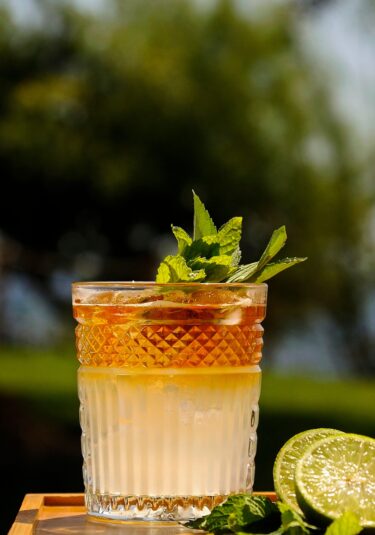 Horario: 09:30-18:00
Beach Pool Bar
Disfruta de una bebida refrescante o un aperitivo ligero en el Beach Pool Bar. Toma el sol o refúgiate en la sombra mientras las olas no paran de bañar la arena dorada.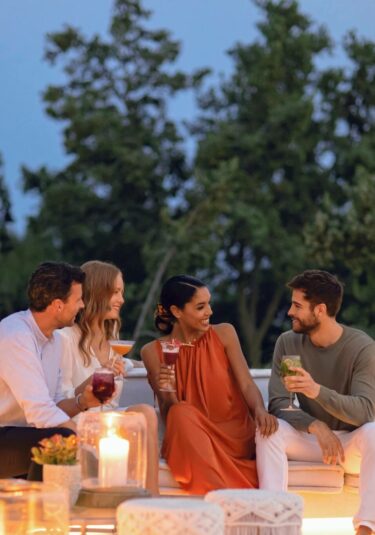 Horario: 09:30-18:00
Deluxe Pool Bar
Este bar, exclusivo para los huéspedes alojados en las suites de la Deluxe Collection, ofrece bebidas premium y sabrosos aperitivos en un elegante entorno al aire libre, dotado de vistas magníficas.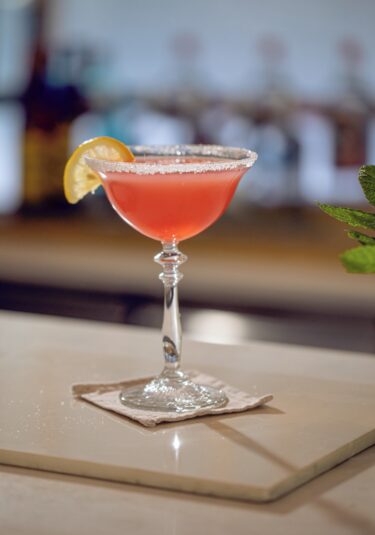 Horario: 20:00-23:00
Teatro Bar
Noches agradables y de entretenimiento te esperan en el Teatro Bar, un lugar vibrante donde además puedes disfrutar de cócteles de autor y vinos finos en un entorno elegante y clásico.