Ocho restaurantes deliciosos y diseñados con finura ofrecen una variedad de sabores de todo rincón del mundo. Los chefs más innovadores del mundo, galardonados con estrellas Michelin, han creado unos menús fabulosos para degustar en la comodidad de los espacios serenos de Ikos Aria, acompañados por una selección de 300 vinos de calidad alta. Alternativamente, puedes explorar los sabores seductores y únicos de la isla de Kos gracias a nuestro programa exclusivo Dine-Out, sin coste adicional.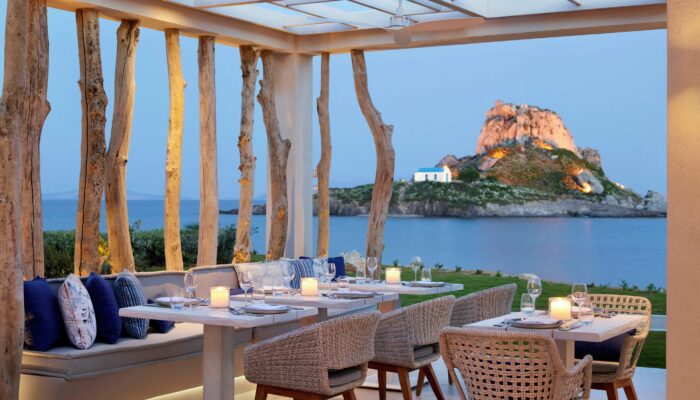 Deja la rica cocina griega con un toque moderno delicioso agradar tu paladar en un ambiente romántico al aire libre. En un ejercicio gastronómico de alta calidad el chef Lefteris Lazarou, galardonado con estrella Michelin, ha creado el menú de Ouzo mediante la fusión de elementos de la tradición griega y sabores modernos aplicando técnicas innovadoras.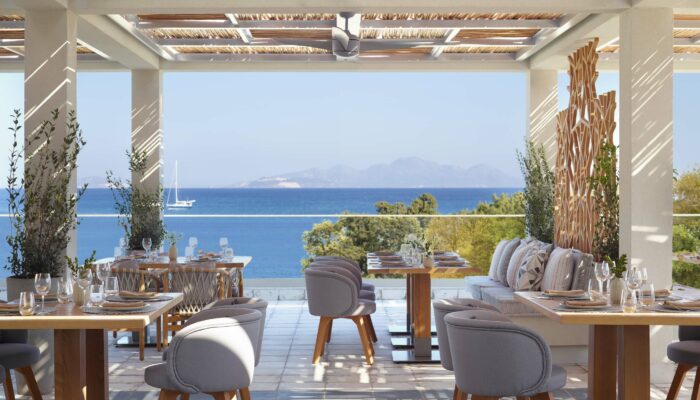 Acércate a la rica cultura y las tradiciones culinarias de Kos probando la gastronomía exquisita de la isla. Desde unas recetas típicas griegas hasta los productos locales únicos de Kos y los toques contemporáneos, saborea deliciosos platos cargados de historia.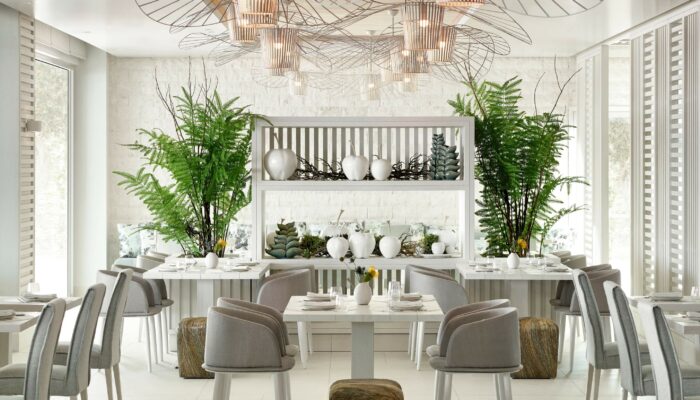 Descubre los sabores distintivos y los ingredientes frescos de Italia, armonizados por el genioso chef Ettore Botrini, galardonado con estrella Michelin. La cena a la carta en el Fresco permite saborear los auténticos sabores italianos, acompañados por los vinos más finos.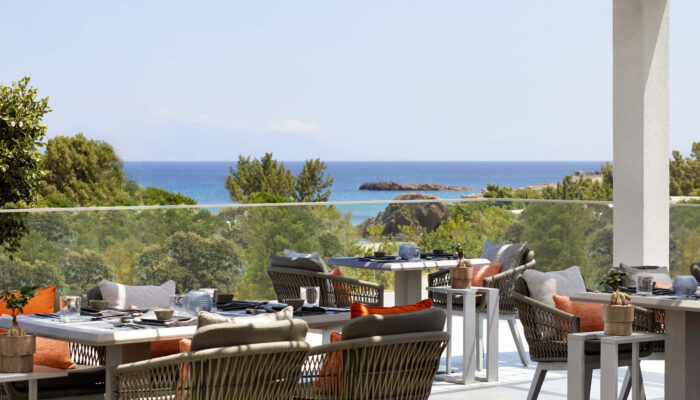 Una cena a la carta servida en un ambiente elegante o en el balcón de Anaya, este refinado menú ha sido creado por la chef Thiou, galardonada con estrella Michelin. Disfruta de los sabores de la Asia aromática, desde Tailandia hasta China e India.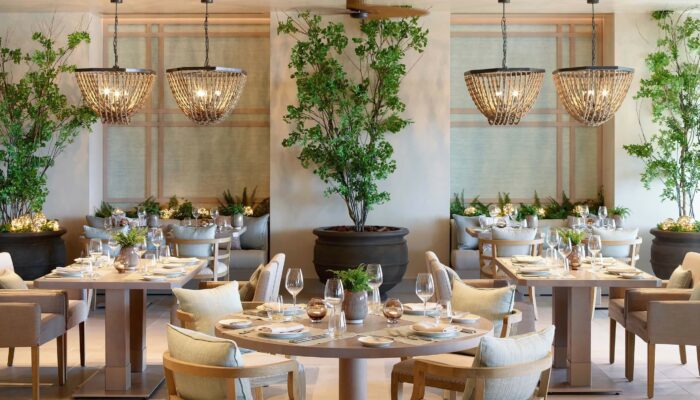 Una noche de romance francés con un ambiente único le espera en este hermoso restaurante a la carta. Descubre la fusión creativa de tradiciones provenzales con influencias globales en un exquisito menú.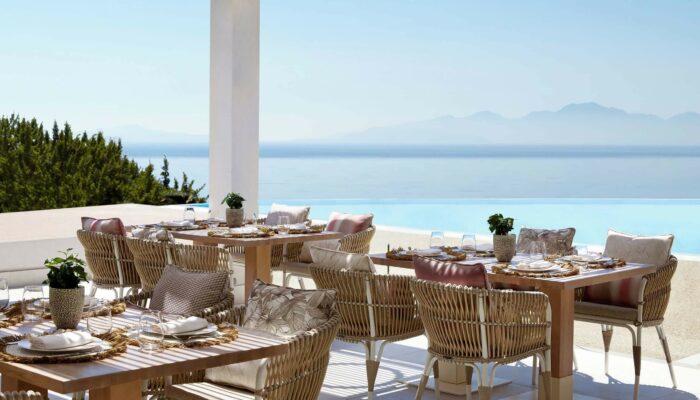 Una experiencia culinaria a la carta en un ambiente impresionante con vistas al mar, donde se puede saborear los mejores platos mediterráneos. Exclusivamente con los ingredientes locales más frescos, nuestros chefs experimentados crean deliciosos platos de temporada en este elegante restaurante al aire libre.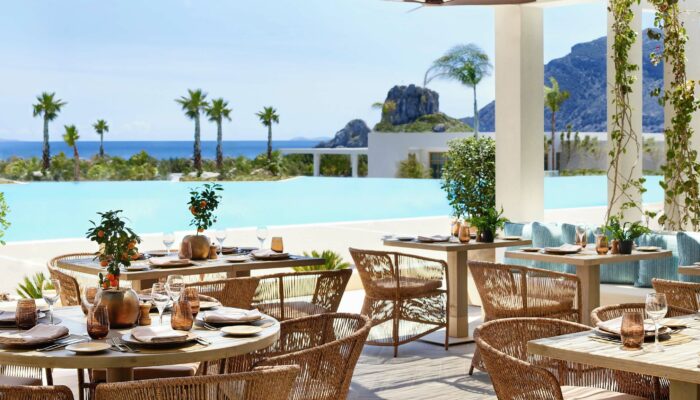 En este restaurante a la carta el chef David Ibarboure, galardonado con estrella Michelin, ha montado un auténtico homenaje a los sabores de España. Degusta una amplia gama de exquisitos platos influenciados por las tradiciones andaluzas y la gastronomía española moderna.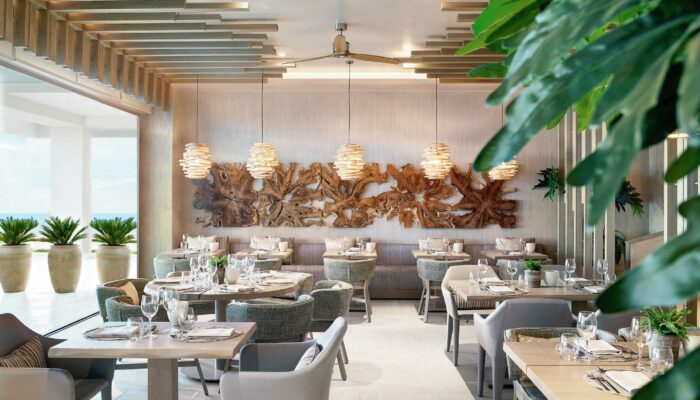 Un placentero restaurante de estilo buffet mediterráneo con vistas al hermoso mar Egeo, Flavors presenta cada día de la semana un menú diferente. Extiende el goce de esta deliciosa variedad de platos creativos con una copa de vino de nuestra larga carta de calidad.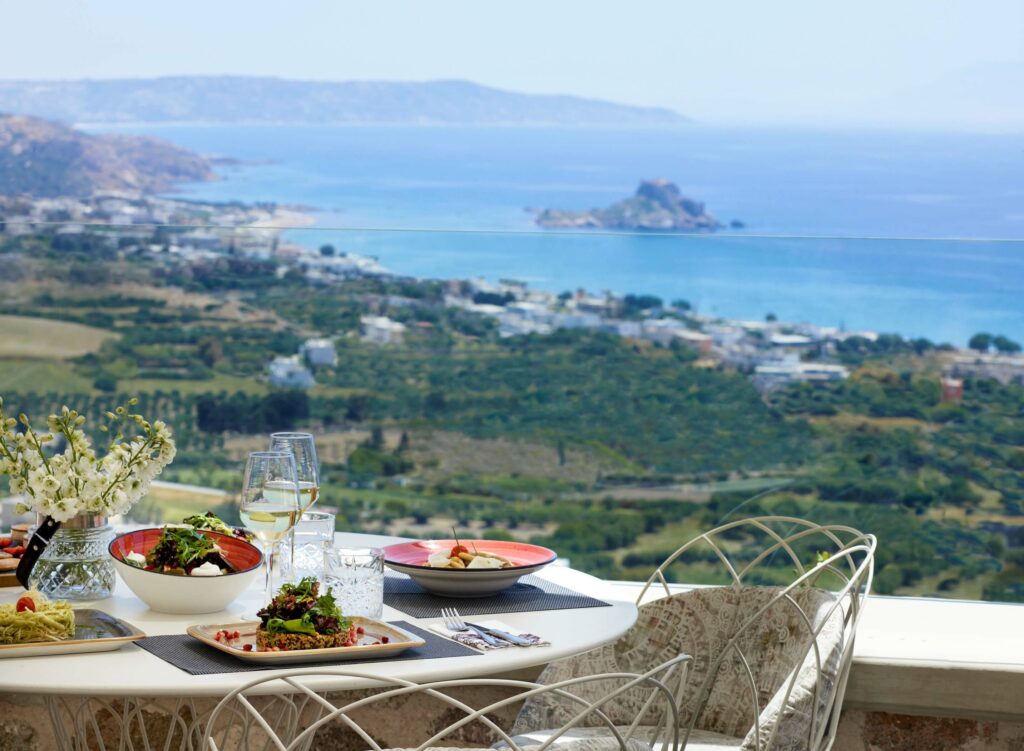 Con una rica tradición gastronómica inspirada por influencias de todo el Mediterráneo, Kos es una isla donde abundan las verduras locales de temporada, el pescado fresco y unas tentadoras delicias locales.
Desde tabernas tradicionales hasta restaurantes románticos dentro de un paisaje idílico de la isla, descubre lo que Kos realmente puede ofrecer fuera del resort con nuestro programa Dine Out, sin coste adicional.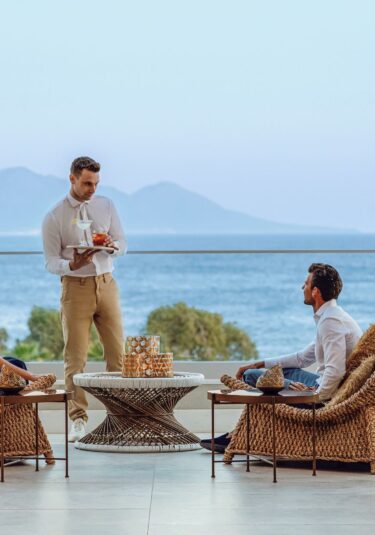 Horario: 09:00-01:00
Lobby Bar
Relájate con una taza de café fragante recién hecho, degusta un vino de calidad o disfruta de un cóctel de autor en el entorno sofisticado del Lobby Bar. El lugar perfecto para gozar del valor de los momentos personales o charlar con otros huéspedes del resort en cualquier momento del día.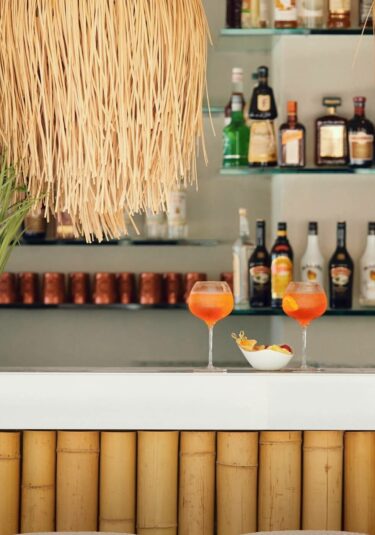 Horario: 18:00-24:00
Lagoon Lobby Bar
Déjate llevar por las impresionantes vistas de la puesta de sol sobre el resplandeciente mar Egeo, mientras disfruta de cócteles preparados por expertos, cervezas premium y una amplia selección de vinos locales e internacionales.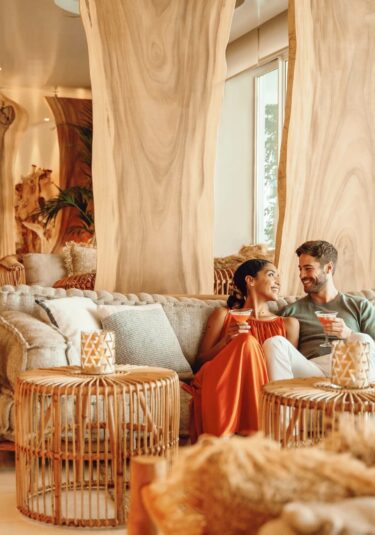 Horario: 09:00-24:00
Deluxe Lobby Bar
Deluxe Lobby Bar es una oferta exclusiva a los huéspedes alojados en suites de la Deluxe Collection. Disfruta de vinos de primera calidad, cócteles de autor y una larga lista de cervezas deliciosas en un ambiente sofisticado y elegante.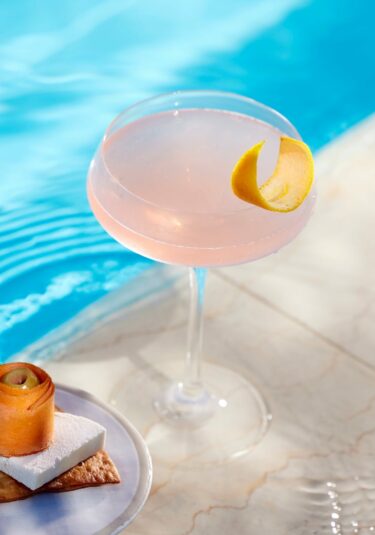 Horario: 09:30-18:00
Main Pool Bar
Pasa unos días de verano soñados tomando el sol en tumbonas cómodas y nadando en piscinas impresionantes y tranquilas. Y cuando llega el momento de una bebida refrescante o un sabroso tentempié, nuestro Main Pool Bar está abierto todo el día para satisfacer tus necesidades.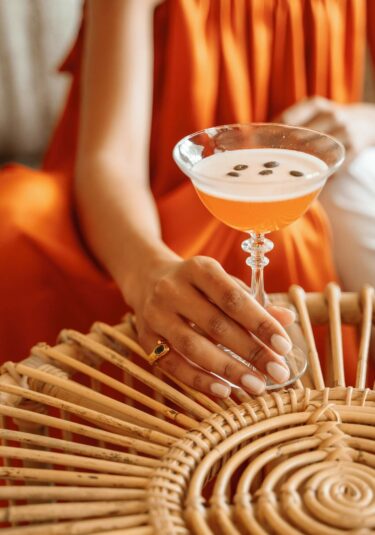 Horario: 23:30-02:00
Night Club
For a final night-cap after an endlessly exciting day at Ikos Aria, head to the ultra-modern, vibrant Night Club. From fruity cocktails to delicious spirits, you're sure to find your match.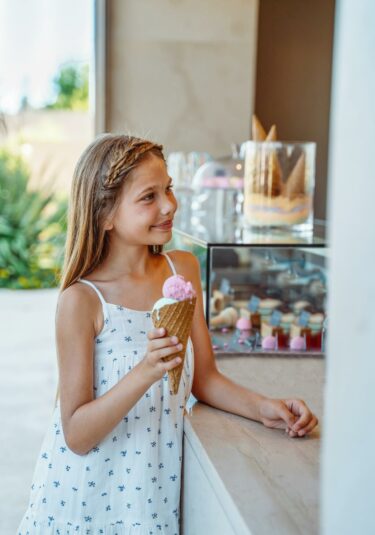 Horario: 10:30-18:30
Gelaterie
Treat the whole family to a deliciously refreshing ice cream in the coolest surroundings at Gelaterie, at no extra cost. Creamy goodness and spectacular views await for you.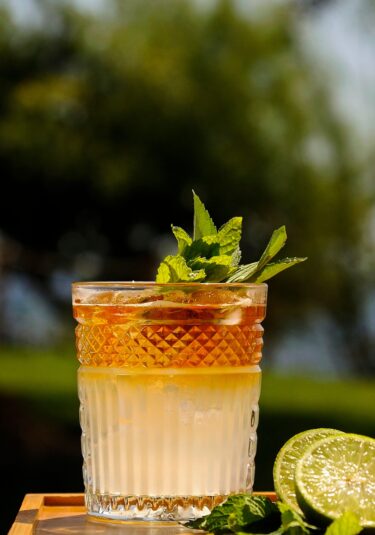 Horario: 09:30-18:00
Beach Pool Bar
Disfruta de una bebida refrescante o un aperitivo ligero en el Beach Pool Bar. Toma el sol o refúgiate en la sombra mientras las olas no paran de bañar la arena dorada.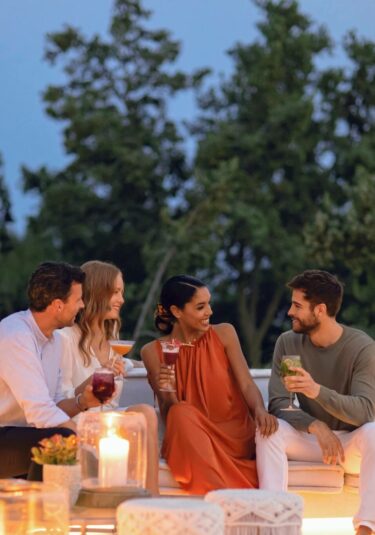 Horario: 09:30-18:00
Deluxe Pool Bar
Este bar, exclusivo para los huéspedes alojados en las suites de la Deluxe Collection, ofrece bebidas premium y sabrosos aperitivos en un elegante entorno al aire libre, dotado de vistas magníficas.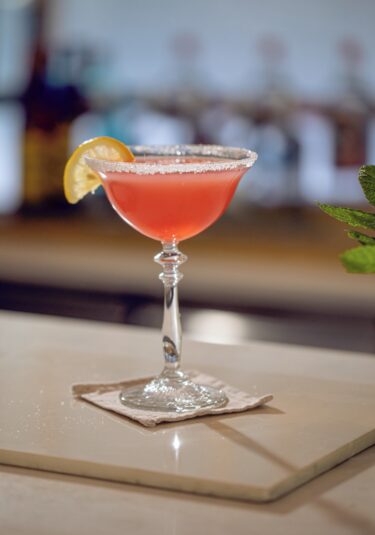 Horario: 20:00-23:00
Teatro Bar
Noches agradables y de entretenimiento te esperan en el Teatro Bar, un lugar vibrante donde además puedes disfrutar de cócteles de autor y vinos finos en un entorno elegante y clásico.