Una colección incomparable de lujosos resorts a pie de playa, situados en las costas más espectaculares del Mediterráneo. Oferta de alta cocina, actividades infinitas y experiencias para conmemorar, en un escenario elegante donde prácticamente todo en tu alrededor está incluido en tu estancia.​
Un mundo de Unconditional Luxury
Cada uno de nuestros resorts es un reflejo de la elegancia europea, donde te tratarán como familia. Descubre costas tranquilas y refréscate en aguas cristalinas. Un lujo con todo incluido y una hospitalidad sin límites. Degusta menús diseñados por chefs de estrellas Michelin y relájate con una copa de Chablis frío junto a la piscina, mientras los peques de la casa están encantados en nuestros clubes infantiles. Descuida sabiendo que todo lo que puedas desear está incluido en tu estancia.
Archipiélagos intrigantes, ciudades mediterráneas históricas y sierras espectaculares: todo un mundo de exploración se revela ante tus ojos. En nuestros resorts te espera un auténtico océano de colores vivos, ricos sabores y vistas inolvidables.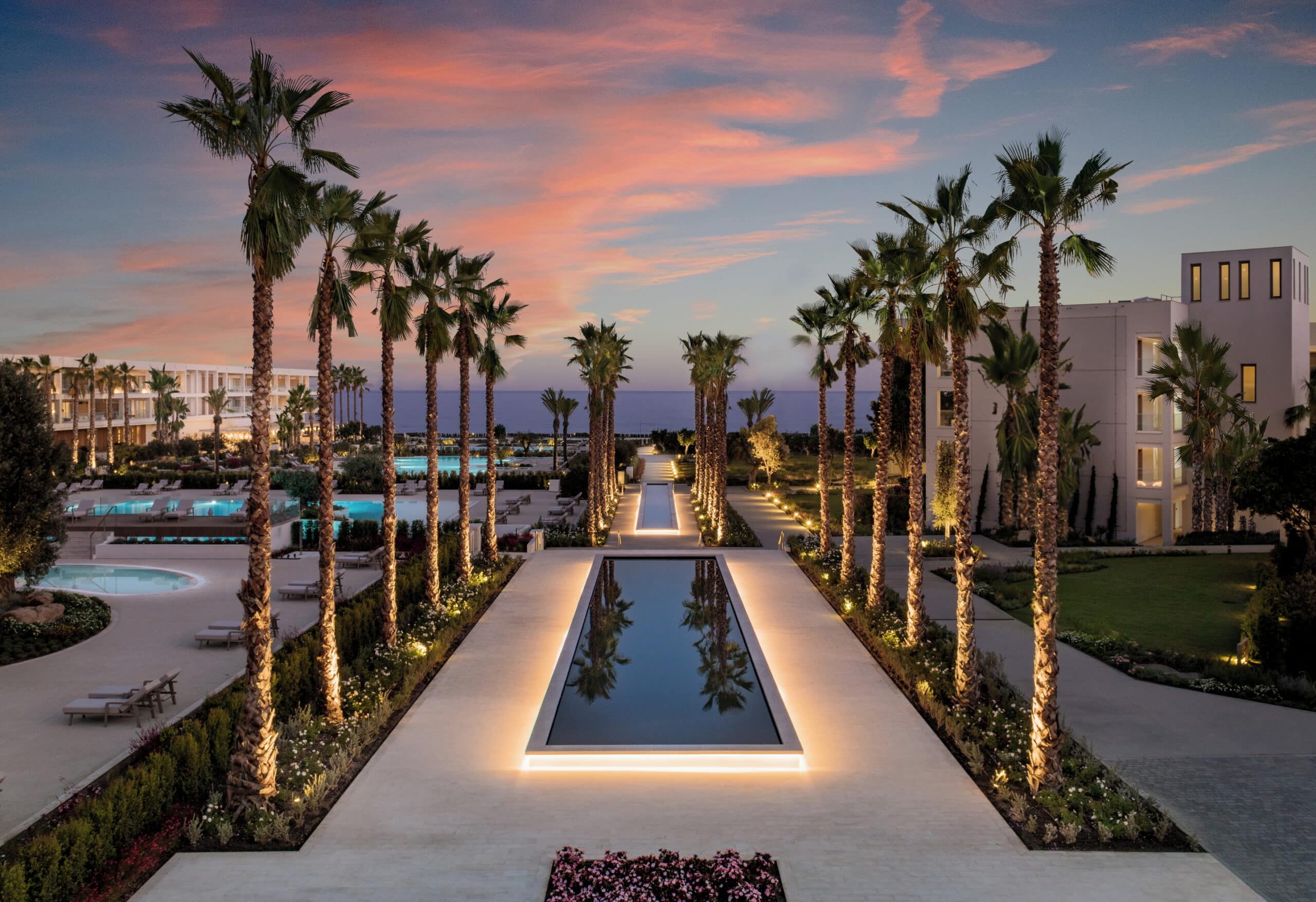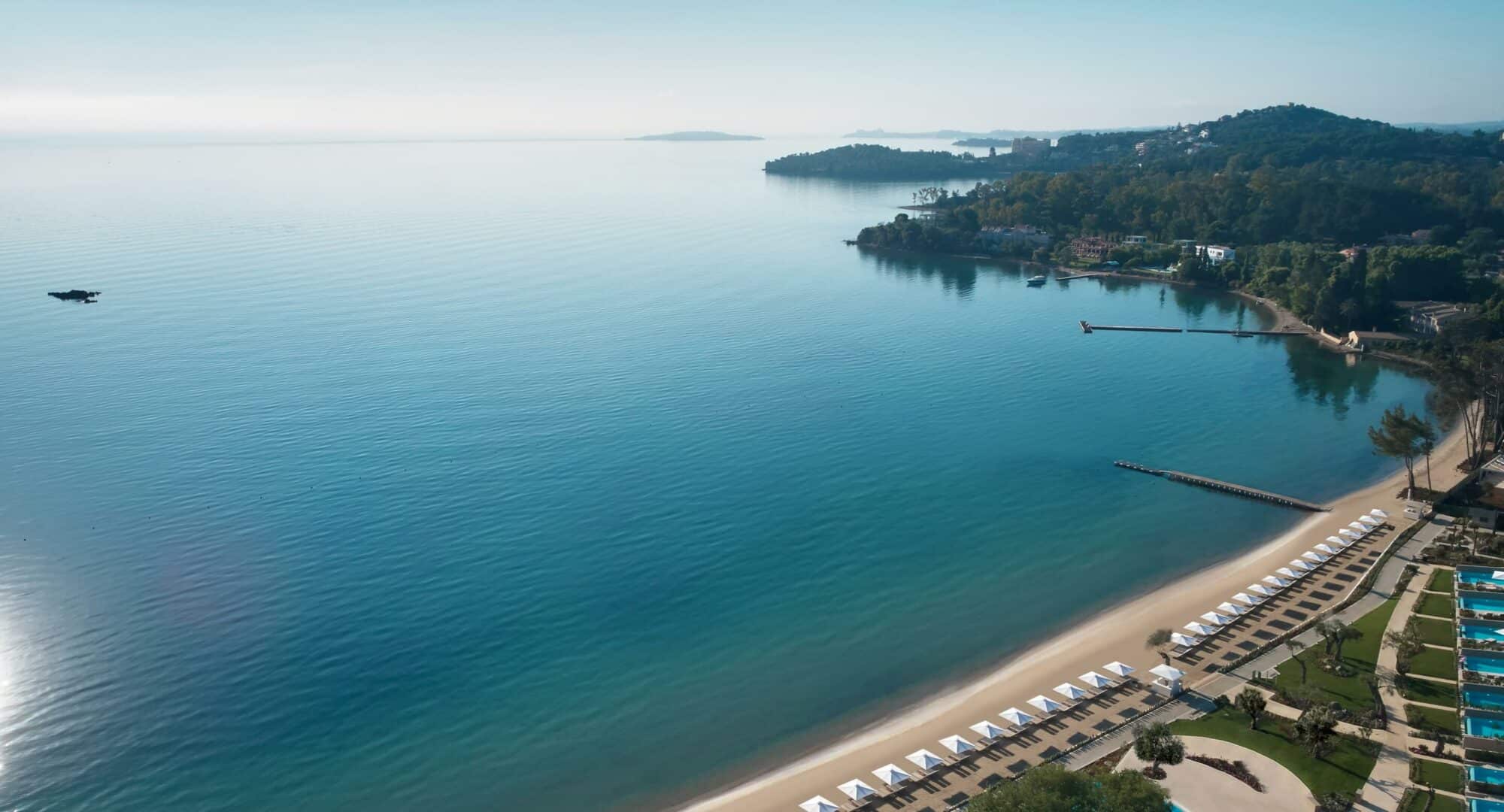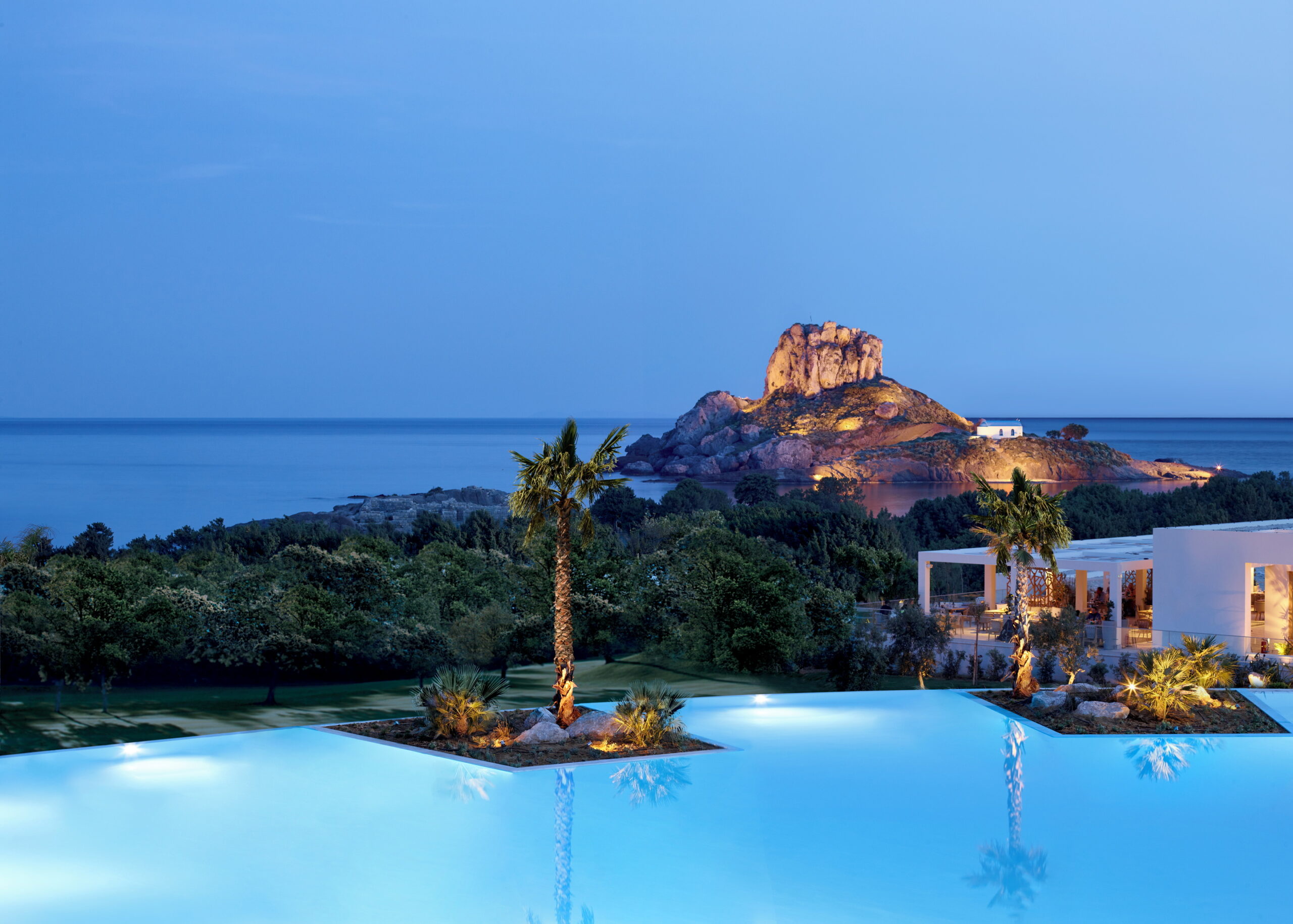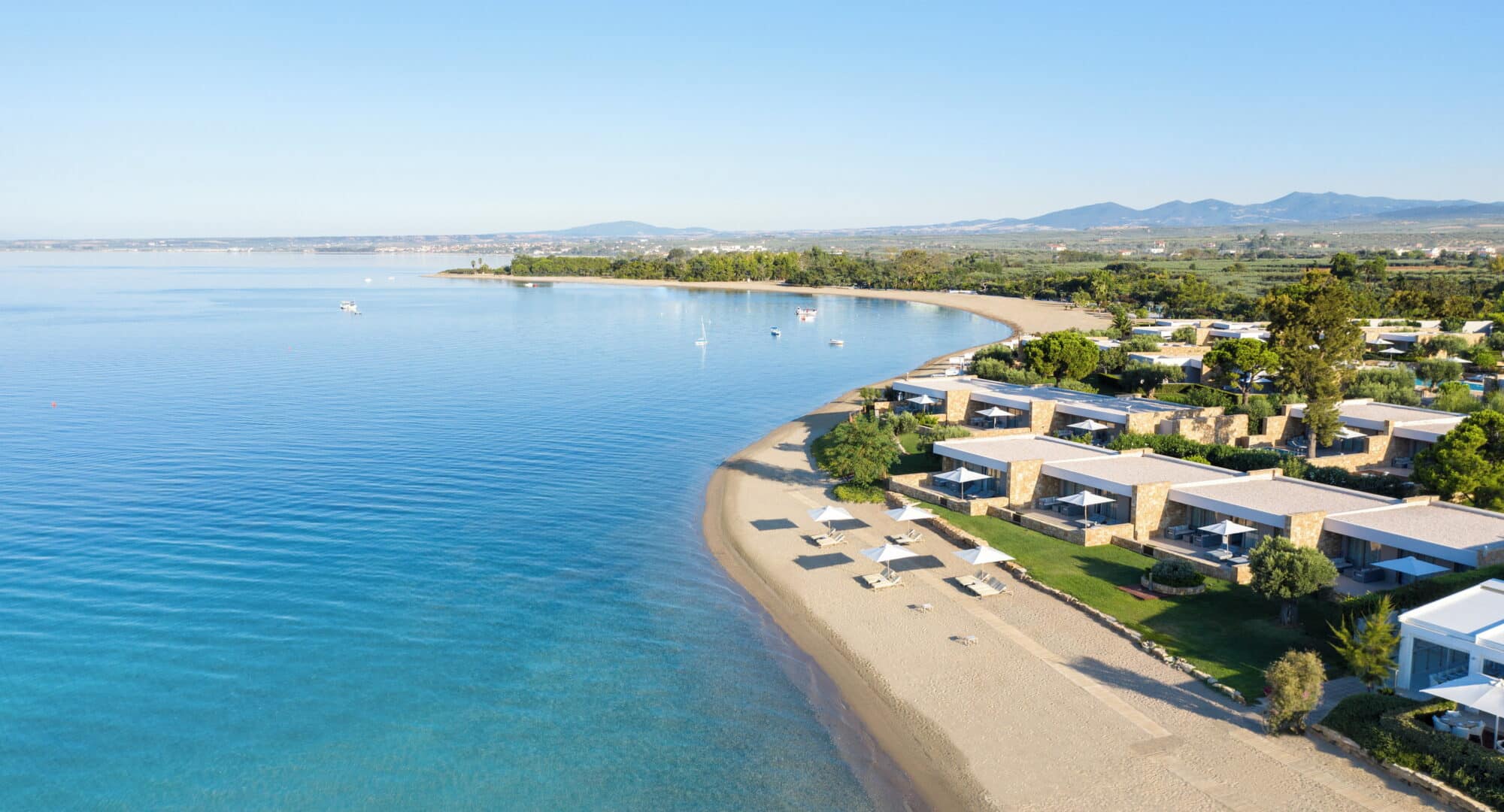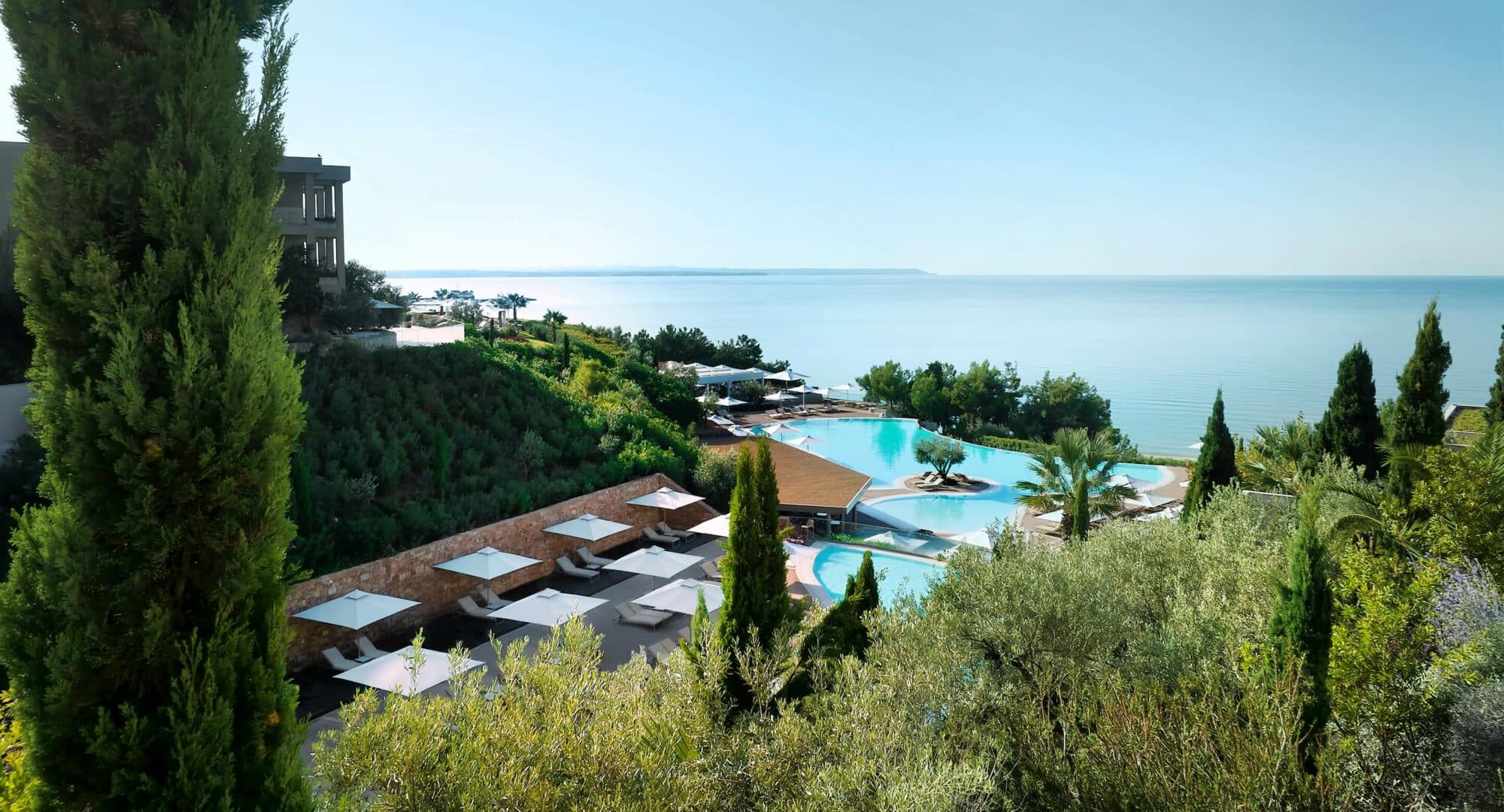 'En Ikos nos guiamos por el valor diacrónico heleno de la filoxenia y estamos convencidos de que el mejor y más auténtico servicio proviene del corazón. Precisamente éste es el encanto de Ikos que impulsa a nuestros huéspedes que vuelvan una y otra vez.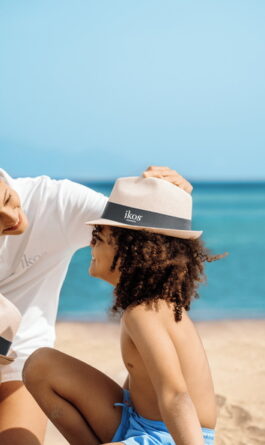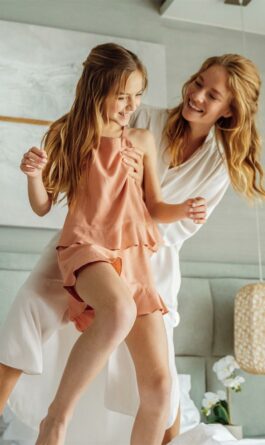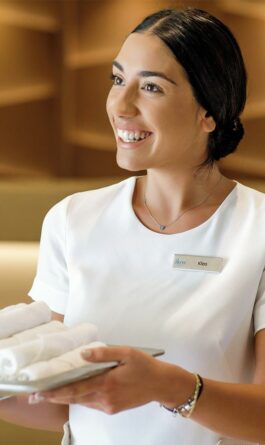 Con productos de temporada entregados diariamente por los agricultores locales, el pescado más fresco y abundantes opciones de cocina nacional e internacional en cada resort, una cena en Ikos será siempre una experiencia culinaria. Acompaña los platos exquisitos con una etiqueta de nuestra amplia carta de 300 vinos, elaborada por nuestro experto sumiller; todo incluido en tu estancia. Descubre los toques contemporáneos que nuestros chefs inspirados han introducido en emblemáticos platos griegos, el auténtico sabor italiano, la creativa cocina francesa y española, los refinados sabores asiáticos o una cena relajada en el Beach Club.
for every
taste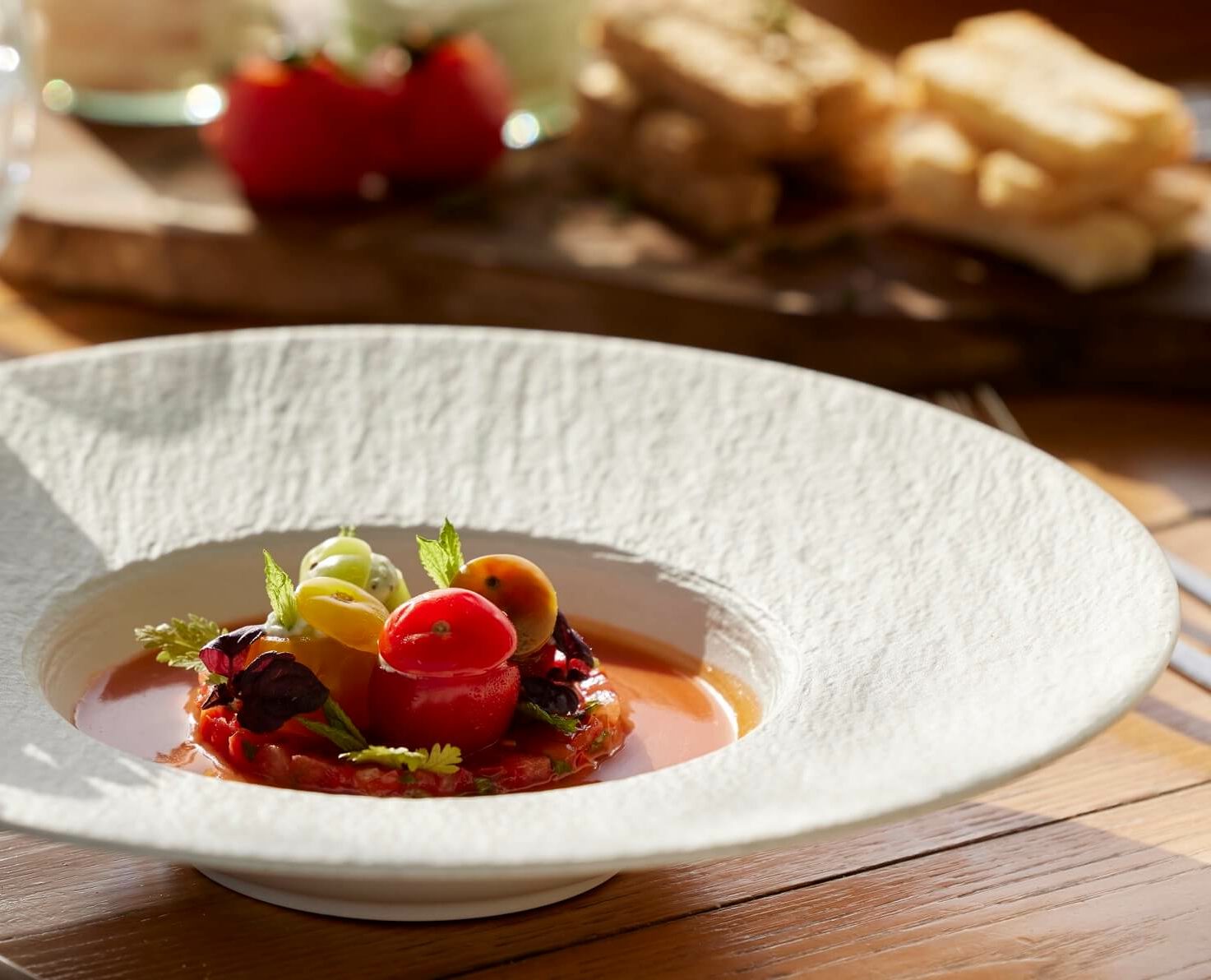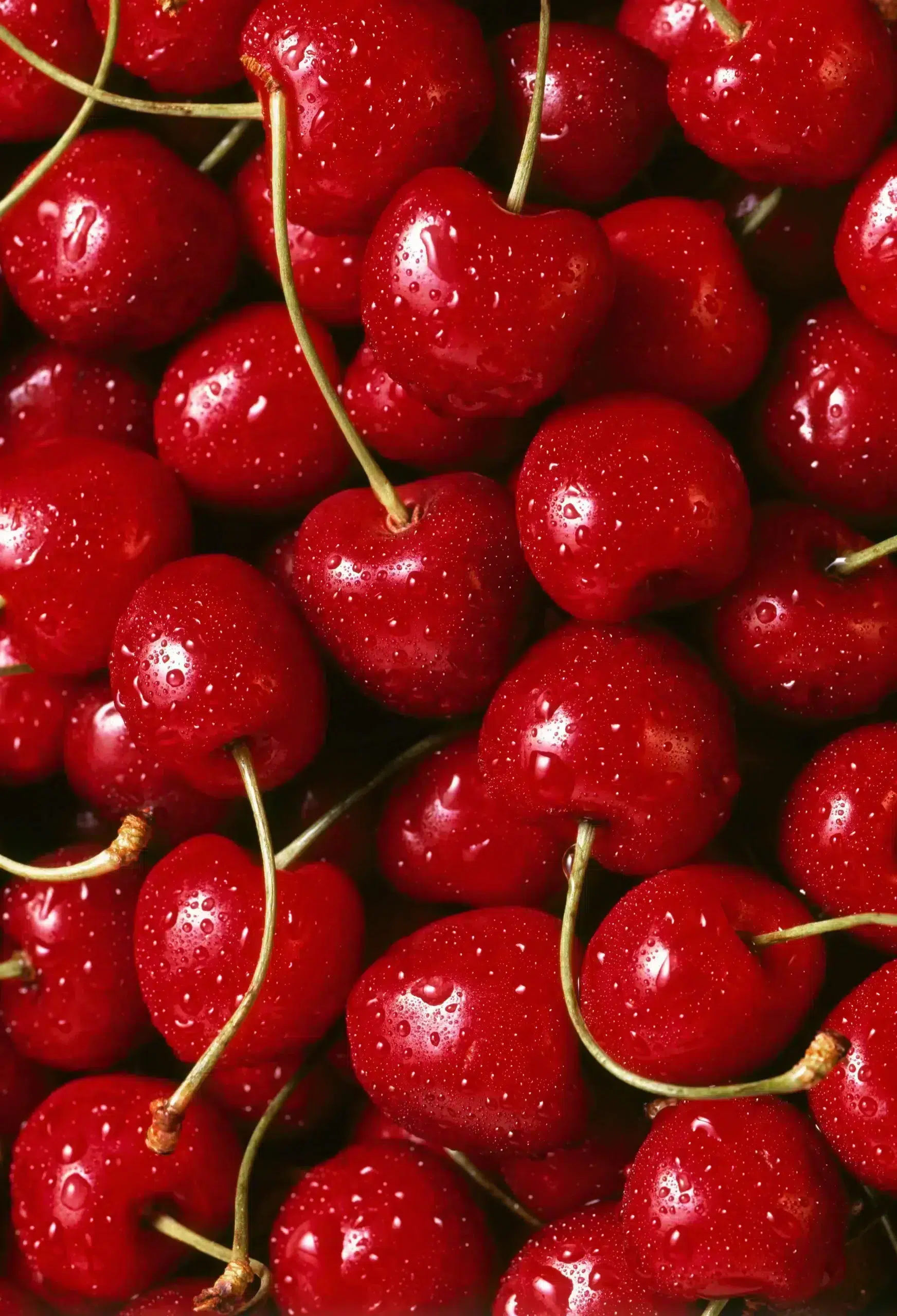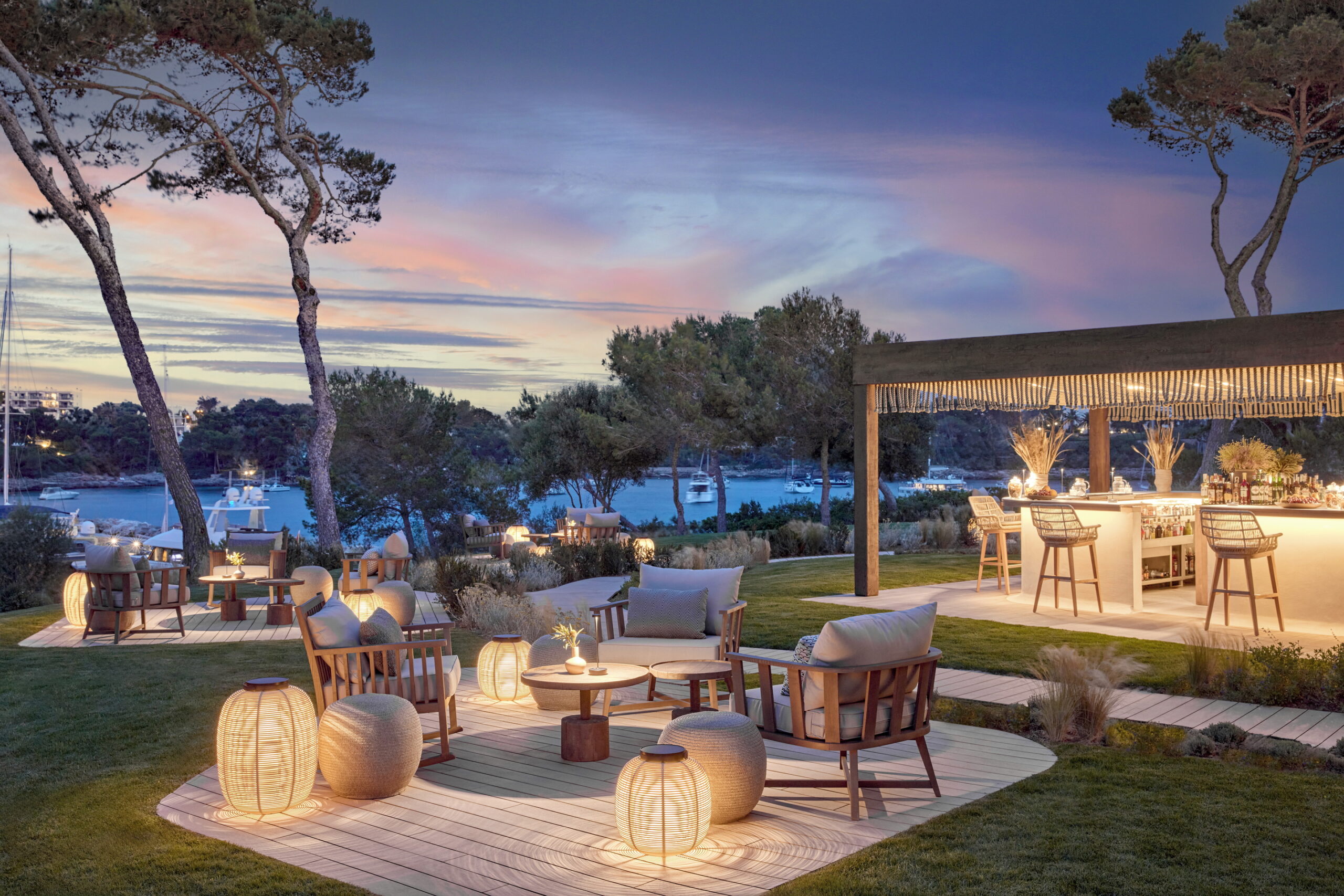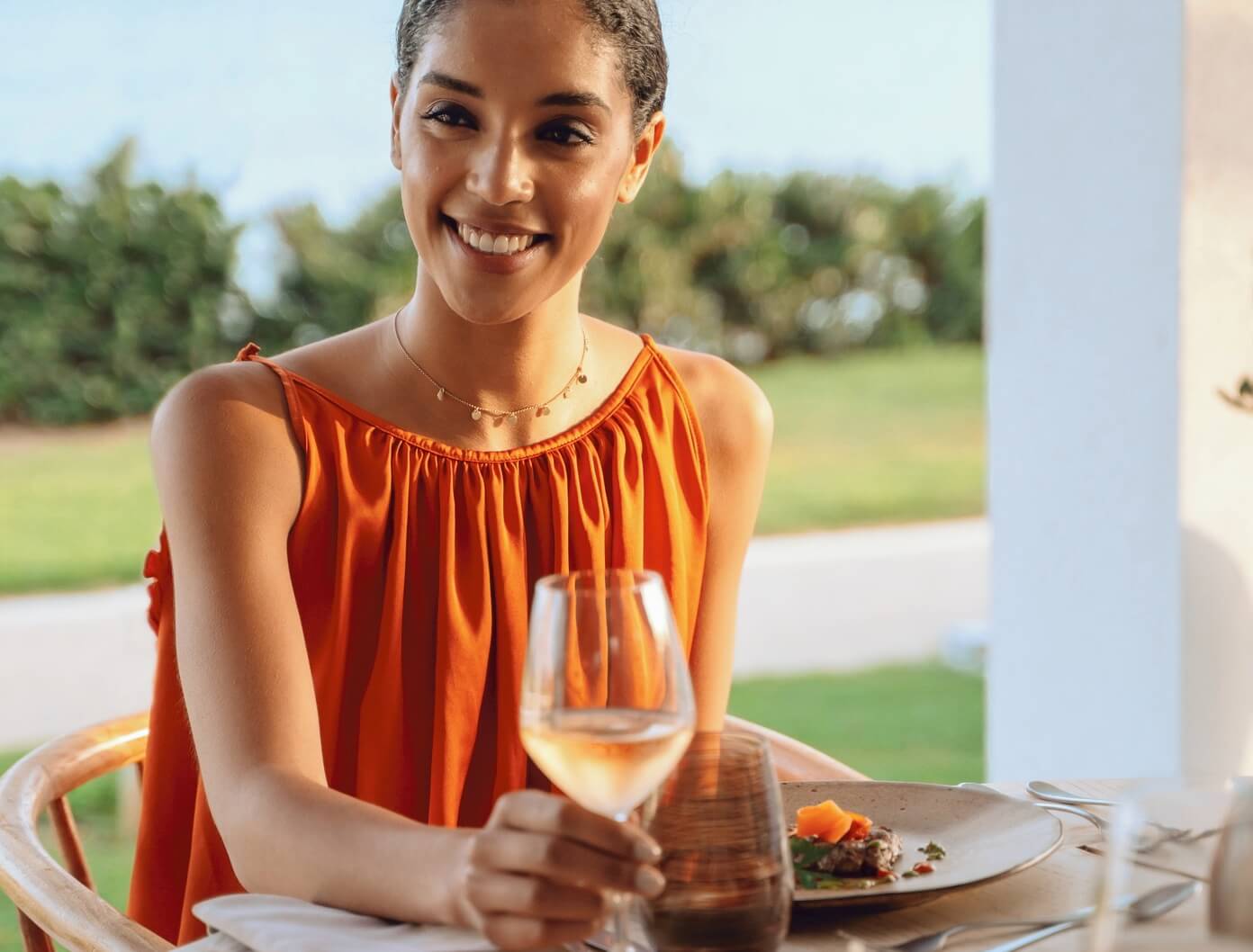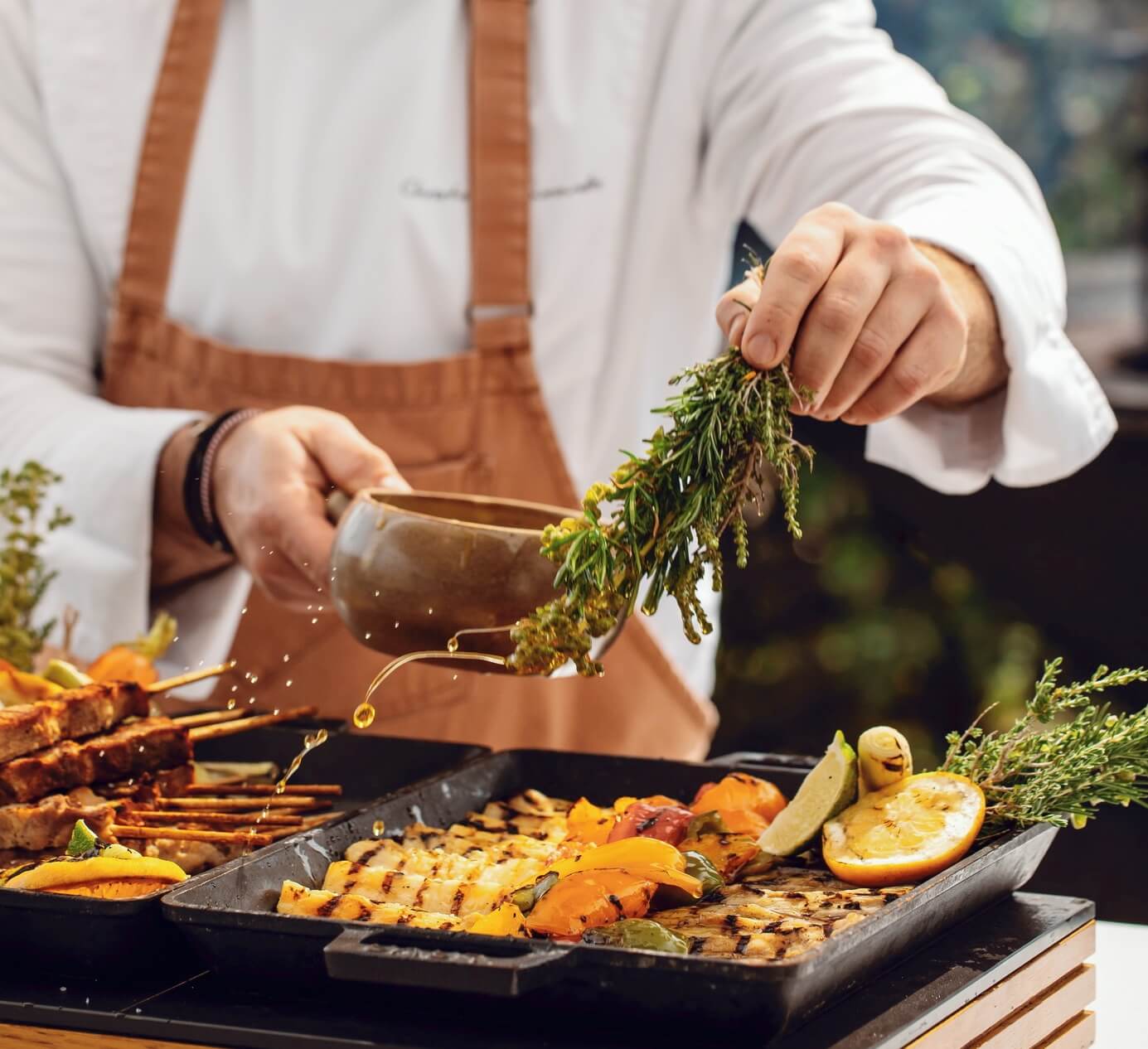 Un mundo de
experiencias
inolvidables
No todos coinciden en cómo puede ser un día perfecto. Por eso, cada Ikos cuenta con docenas de experiencias únicas y cuidadosamente seleccionadas para sus huéspedes. Desde tenis y fútbol hasta emocionantes experiencias en localidades históricas de la región mediante el exclusivo programa Descubrimiento Local, no te pierdas ninguna de las aventuras que se incluyen en tu estancia.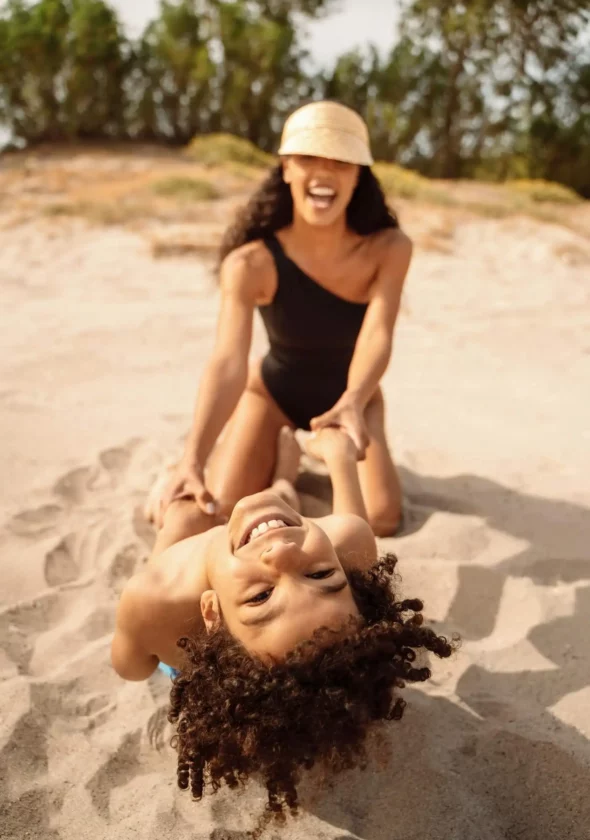 Kids
Kids
When the children are happy, everyone can be happy. Let our qualified staff take your little ones on adventures they'll remember forever; from outdoor treasure hunts to West End productions, let the kids explore all that Ikos has to offer.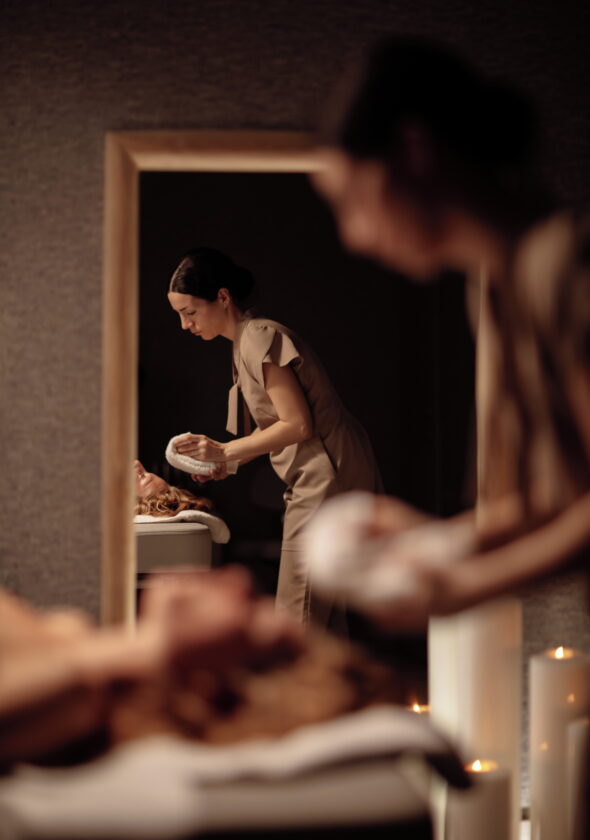 Wellness & Spa
Wellness & Spa
Seek serenity with wellness experiences at the Ikos Spa by Anne Semonin Paris or unroll your mat on white sands for beachfront yoga as you look out upon clear azure waters.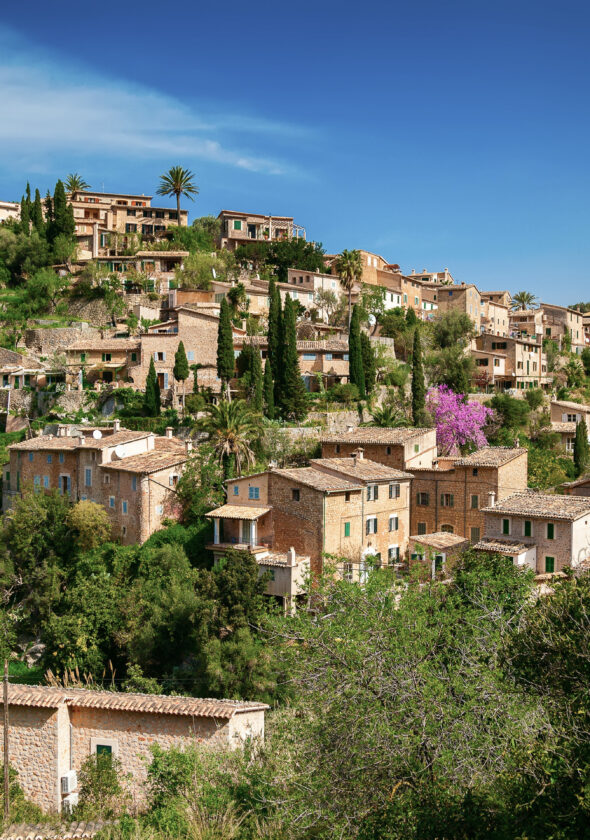 Local Discovery
Local Discovery
Set out to explore at your own pace on a Local Drive Adventure in a sustainable way, with a complimentary Tesla available to all guests for a day. With our Culture Pass, you'll enjoy complimentary access to museums and sites of interest, while our Dine Out programme offers you the chance to savour local cuisine and welcoming hospitality at our hand-picked local restaurants.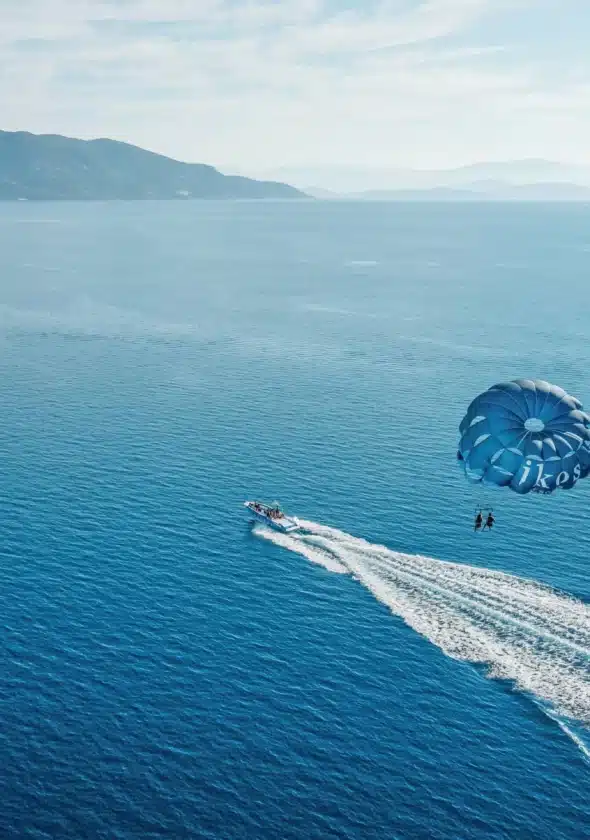 Activities
Activities
For those looking to break a sweat, we've all you could desire. Practise your backhand on clay tennis courts, feel the sand under your feet with beach volleyball, and bring new-found friends together for football on our 5g pitches.
Aspira a las mejores suites de su clase, piscinas privadas, acceso a zonas exclusivas del resort, cenas privadas junto al mar, tratamientos de spa gratuitos, amenidades de lujo y un servicio incomparable.
 Para los que busquen algo más refinado – momentos de champán fluyente, conserjes Deluxe y villas privadas. Degusta un Taittinger bien frío en tu soleado jardín privado y disfruta de las infinitas vistas al mar en compañía de la melodía divina que sólo el oleaje sabe componer.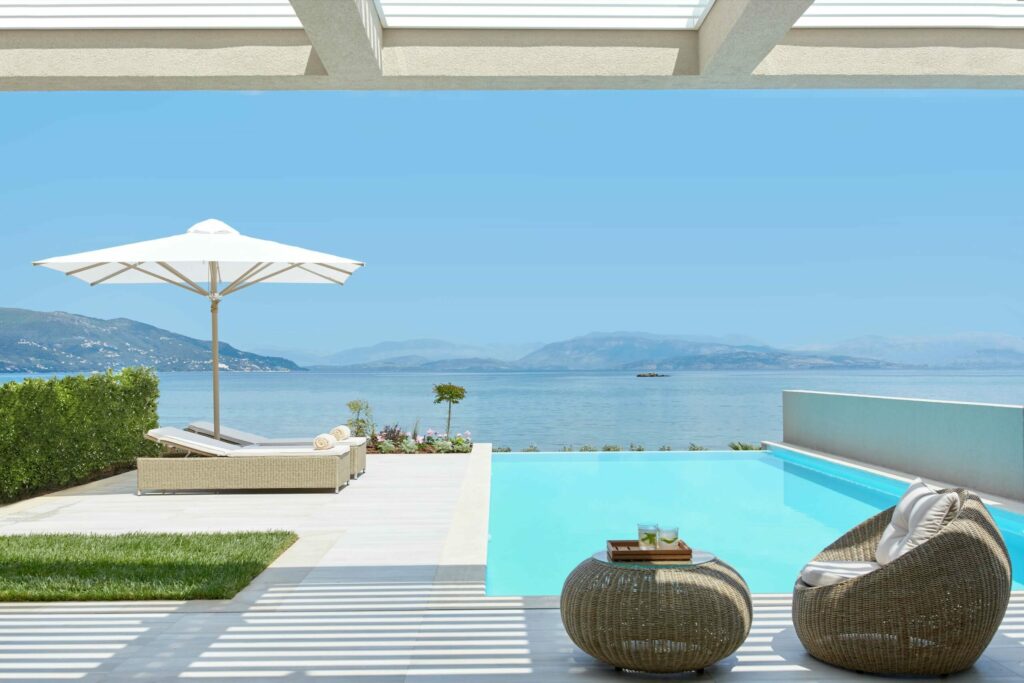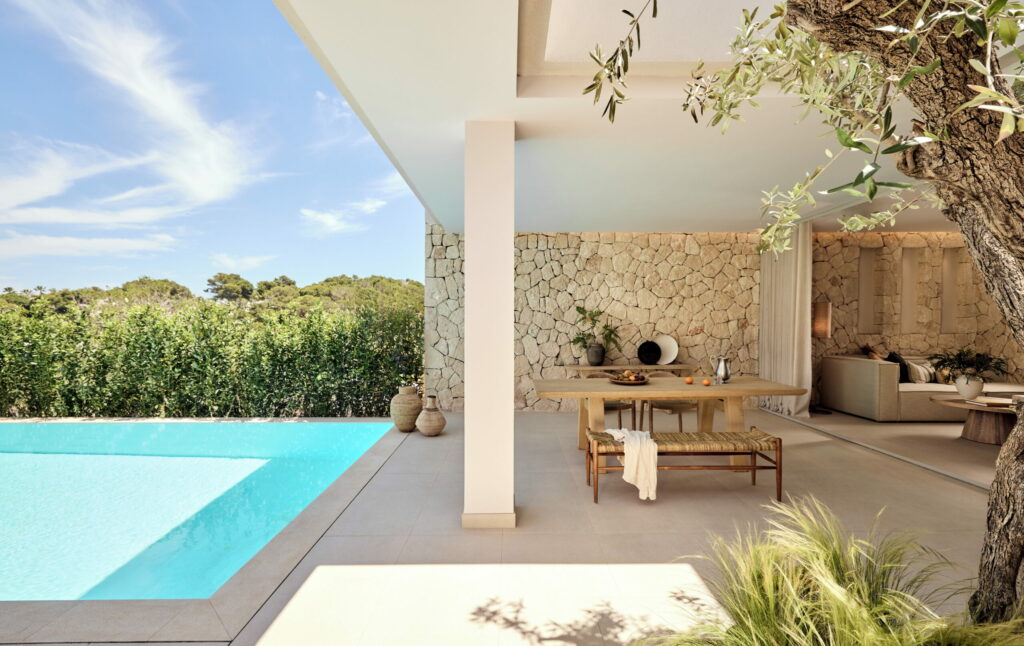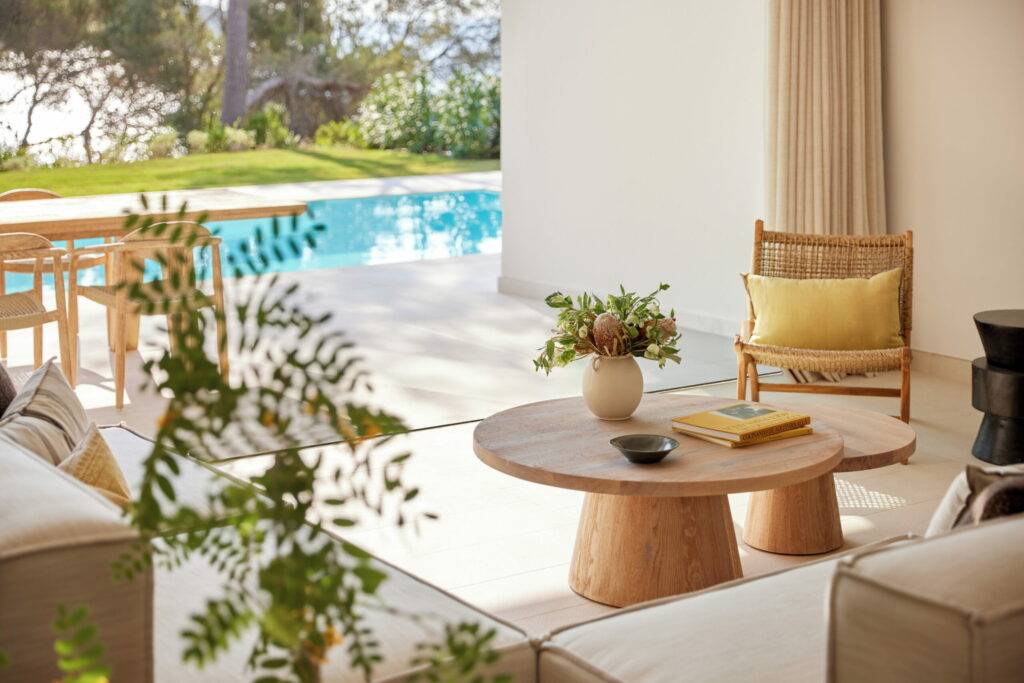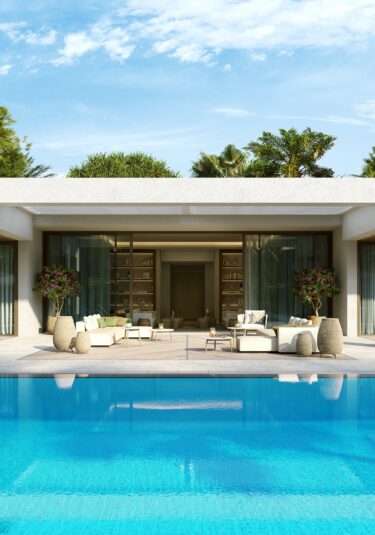 Ikos Andalusia acoge nuevas incorporaciones para 2024
01.11.2023
Ikos Andalusia acoge nuevas incorporaciones para 2024
Descubra un santuario mejorado en Ikos Andalusia con tres nuevas opciones de alojamiento Deluxe, incluyendo las Villas más grandes de nuestra cartera.
25.09.2023
The New Ikos Eco Journal
To reflect one of the core philosophies of the Ikos brand, we have launched our Eco Journal. This thoughtful newspaper features our unique environmental initiatives, such as the new Ikos World of Insects garden and the donation baskets that invite guests to leave behind anything they no longer need so we can find them a new home.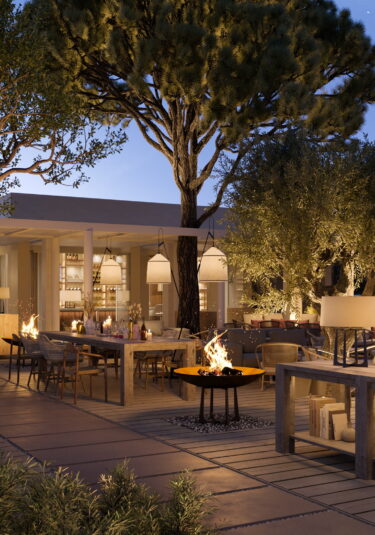 Un rediseño encantador de Ikos Olivia
08.09.2023
Un rediseño encantador de Ikos Olivia
El resort de Calcídica luce un nuevo aspecto para 2024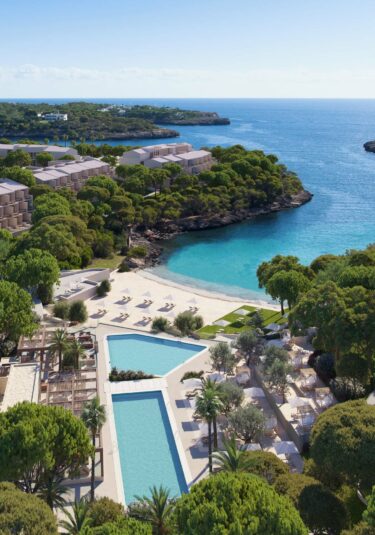 New Opening: Ikos Porto Petro
16.06.2023
New Opening: Ikos Porto Petro
Discover the new Ikos Porto Petro, opening 16 June 2023.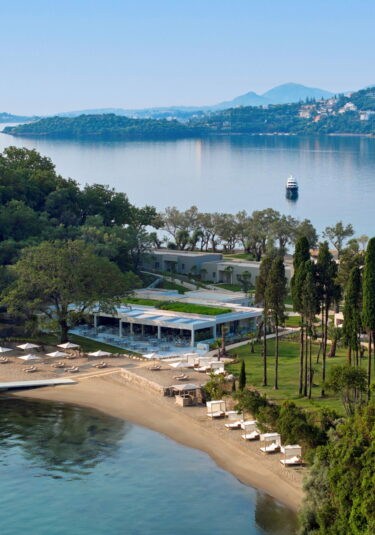 16.06.2023
New Opening: Ikos Odisia
Introducing the iconic Ikos Odisia, opening 16 June 2023.
Best Family Hotel in the World 2023
23.05.2023
Best Family Hotel in the World 2023
Ikos Andalusia has been voted the Best Family Hotel in the World, marking a sixth year of success at Tripadvisor's Travellers' Choice Awards 2023.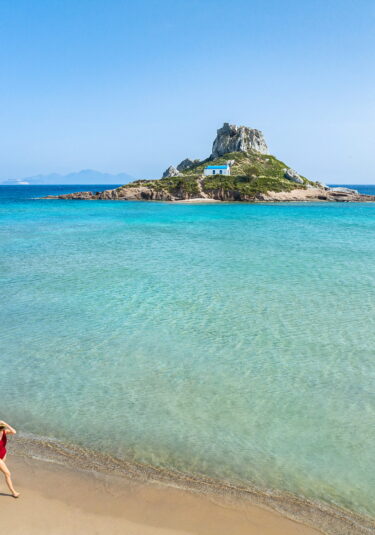 Ikos awarded Blue Flag recognition
10.05.2023
Ikos awarded Blue Flag recognition
Ikos Resorts once again been recognised for its dedication to preserving pristine coastlines with four resorts receiving Blue Flag awards for 2023.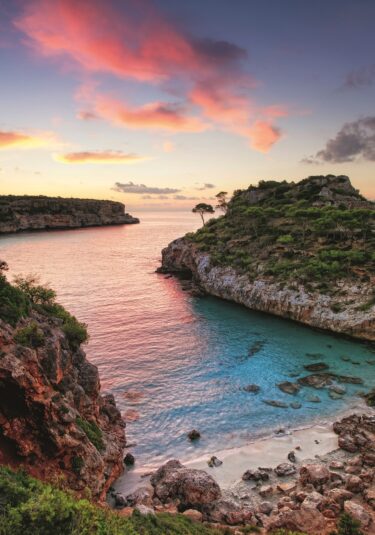 27.04.2023
Ikos Magazine 2023
An inspiring read for the most discerning travellers, Ikos' 2023 Magazine is packed with fashion, elegance, and insightful guides to the Mediterranean's most romantic destinations.
Best Family Resort in the World
TRIPADVISOR TRAVELLERS' CHOICE 2023 AWARDS

Named in Readers' Choice Awards
CONDÉ NAST TRAVELER 2023 READERS' CHOICE AWARDS

Best All-Inclusive Resort in the World
TRIPADVISOR TRAVELLERS' CHOICE 2022 AWARDS

MARIE CLAIRE 2021 SUSTAINABILITY AWARDS

The Telegraph 2023 Travel Awards

Les Roches Marbella Hospitality Awards 2023