Andalusia is a serene spot interweaving the easy-going, historic charm of Estepona and the vibrant, cosmopolitan glamour of Marbella. From whitewashed villages and cobblestone streets to vast, palm-lined boulevards, discover the best of the Costa del Sol.
Charming Villages & Old Towns
Nestled beneath the Sierra Blanca and flanked by miles of sandy beaches, the Costa del Sol encompasses everything from mountains to mirrored waters, fashionable cities to charming villages. 
Once a Moorish kingdom, explore extravagant architectural masterpieces and a rich, storied history.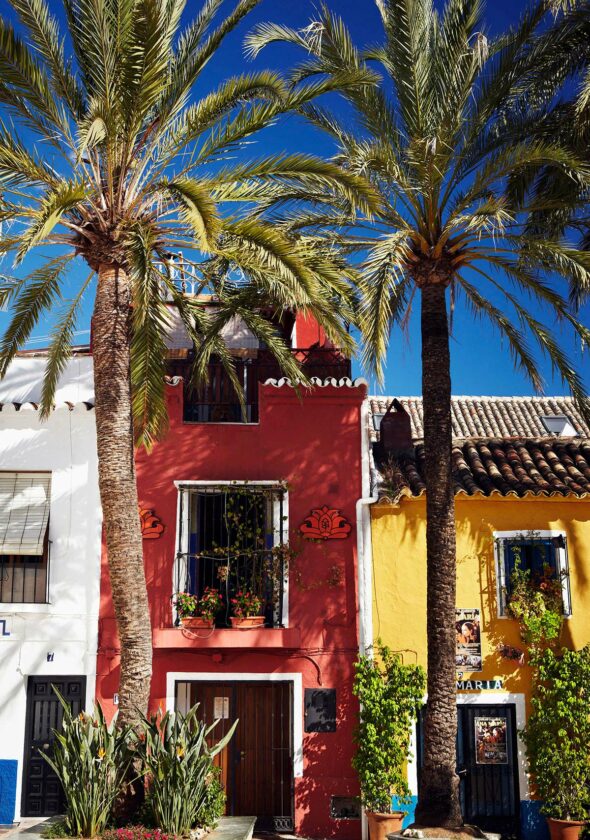 Marbella Old Town
Marbella Old Town
Marbella is a captivating metropole bursting with hidden treasures at every turn. Stroll through its narrow, cobblestone streets, then emerge onto quintessentially Spanish squares like the Plaza de Los Naranjos, where bustling cafés and vibrant bars pepper their al fresco seating amongst the square's namesake orange trees.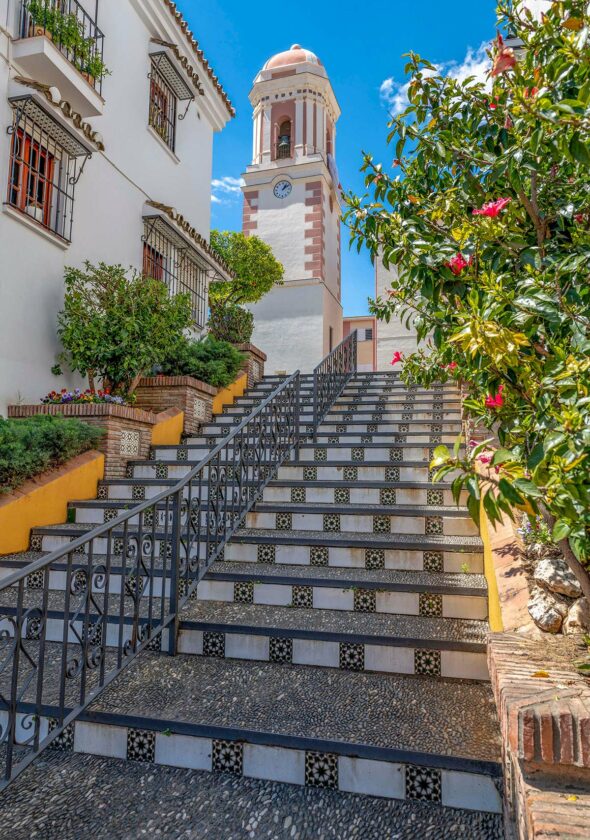 Estepona Old Town
Estepona Old Town
Estepona picturesque Old Town is a compact labyrinth of meandering alleyways and verdant green squares. Enjoy a leisurely stroll through its pedestrianised streets, and marvel at the emblematic white houses, brightly adorned by residents with colourful plants and flowerpots. Then, sit at one of the historic centre's authentic tapas bars or local restaurants.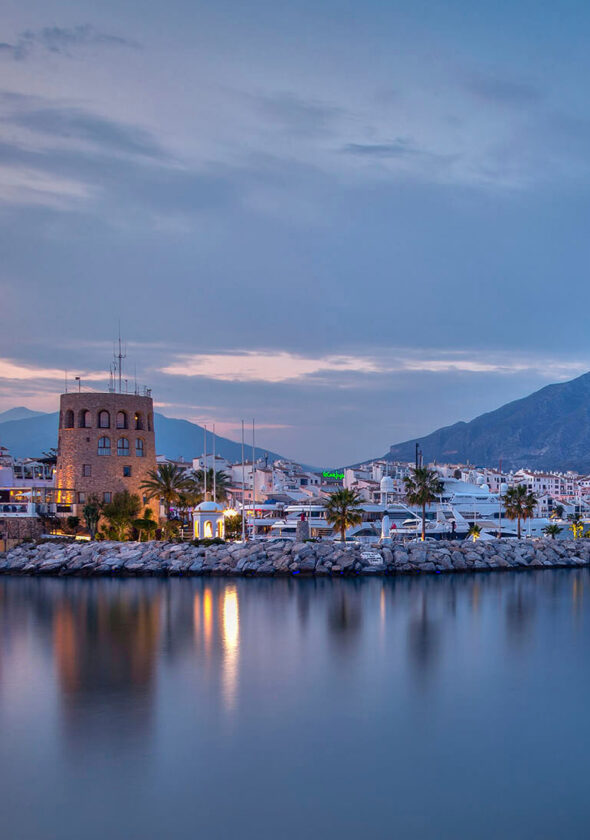 Puerto Banus
Puerto Banus
Sophisticated Puerto Banus offers the perfect blend of exclusive restaurants and chic designer stores. Stroll the chic boutiques by day, stop off for a drink overlooking the superyachts in the marina, then, as evening falls, dance the night away at one of Marbella's celebrity haunts or exclusive nightclubs.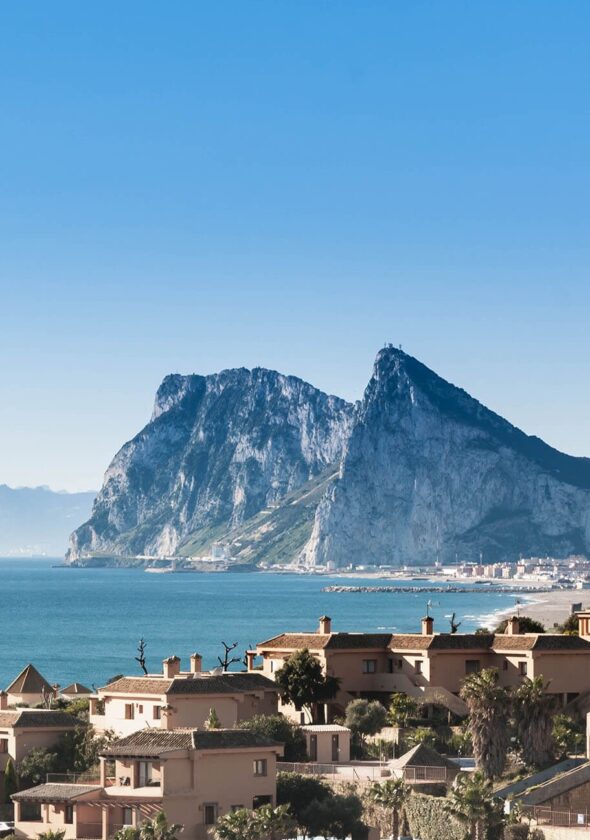 Gibraltar
Gibraltar
"Proudly perched at the southern tip of the Iberian Peninsula, Gibraltar is considered the southernmost point of Europe. A land bursting with natural beauty and unforgettable experiences, you can tour The Rock, enjoy VAT-free shopping on Main Street, or go dolphin-spotting on a tour boat from one of the territory's stylish marinas. "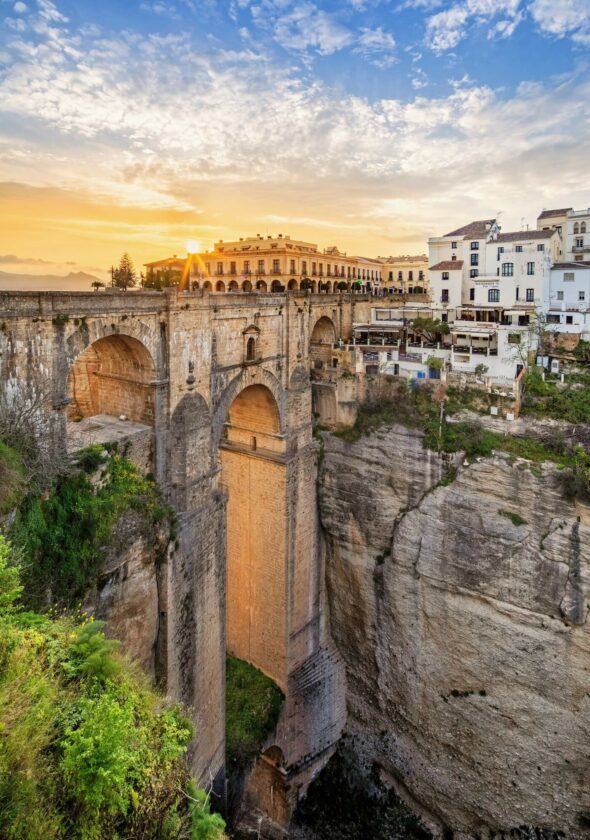 Mijas & Ronda
Mijas & Ronda
Take a trip to Mijas and Ronda, two of the most beautiful towns in Andalusia. The charming whitewashed village of Mijas is elegantly perched on a mountainside, 430 metres above sea level. The famous city of Ronda is surrounded by lush river valleys and set above a deep ravine, offering unforgettable views over the El Tajo gorge.
Embraced by the magnificent Costa del Sol, Ikos Andalusia promises a wealth of experiences, limitless luxury and incredible sights. This elegant retreat, surrounded by lush gardens and lapped by the Mediterranean is the perfect understated retreat with serene pools, exquisite restaurants, endless activities and a lavish spa.