Marbella-Estepona, Espagne
L'Andalousie est un havre de sérénité entremêlant le charme historique décontracté d'Estepona et le glamour vibrant et cosmopolite de Marbella. Des villages blanchis à la chaux et rues pavées aux vastes boulevards bordés de palmiers, découvrez le meilleur de la Costa del Sol.
Nichée à l'abri de la Sierra Blanca et bordée de kilomètres de plages de sable, la Costa del Sol offre un éventail de merveilles, des montagnes aux eaux miroitantes, des villes à la mode aux charmants villages.
Autrefois un royaume maure, explorez ses chefs-d'œuvre architecturaux extravagants et son histoire riche.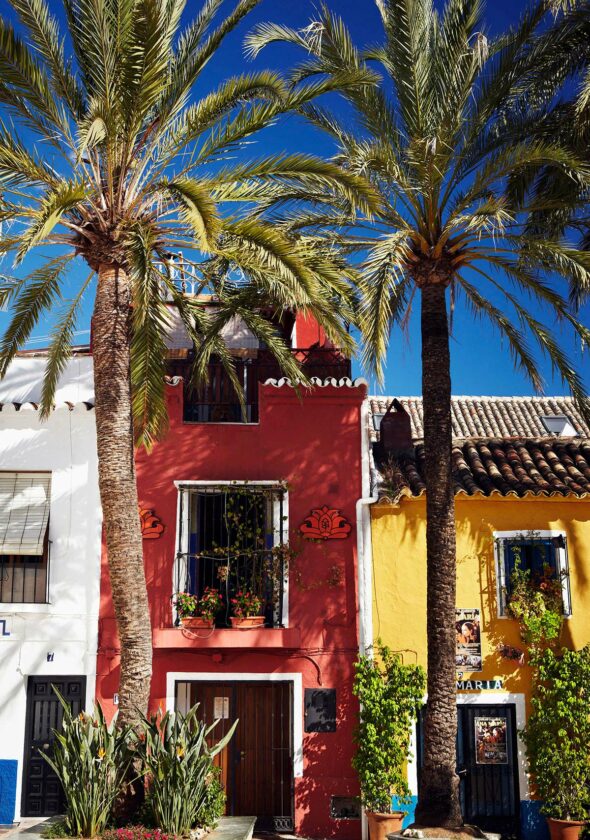 Vieille Ville de Marbella
Vieille Ville de Marbella
Marbella est une métropole captivante qui regorge de trésors cachés. Promenez-vous dans ses rues étroites et pavées et arrivez au hasard des ruelles sur des places typiquement espagnoles comme la Plaza de Los Naranjos. Cafés et bars animés y étalent leur terrasse en plein air parmi les orangers éponymes, il ne vous reste plus qu'à trouver un siège et apprécier la douceur de vivre andalouse.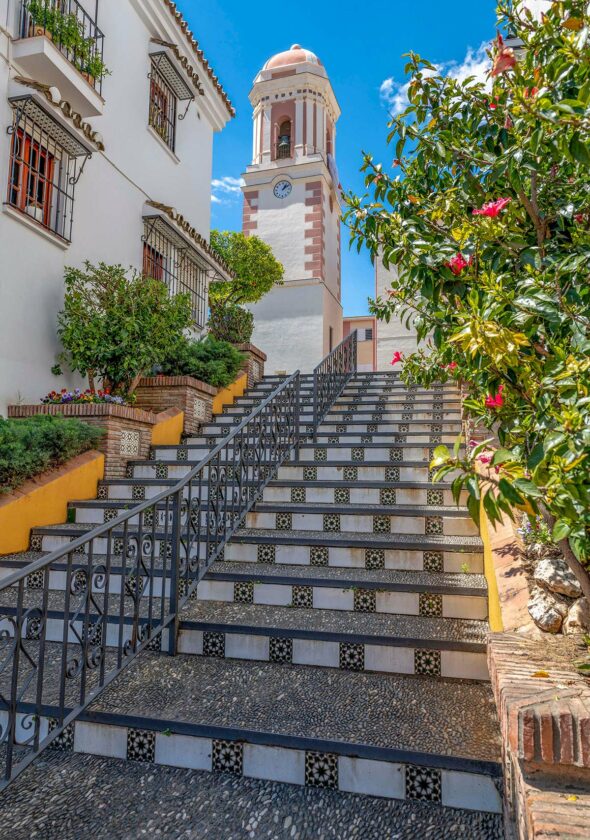 Vieille Ville d'Estepona
Vieille Ville d'Estepona
La vieille ville pittoresque d'Estepona est un labyrinthe de ruelles sinueuses et de places verdoyantes. Promenez-vous tranquillement dans ses rues piétonnes et émerveillez-vous devant ses maisons emblématiques et leurs façades blanches ornées de couleurs vives par les habitants qui y placent plantes colorées et pots de fleurs. Iinstallez-vous ensuite dans l'un de ses authentiques bars à tapas ou restaurants locaux du centre historique et appréciez la douceur locale.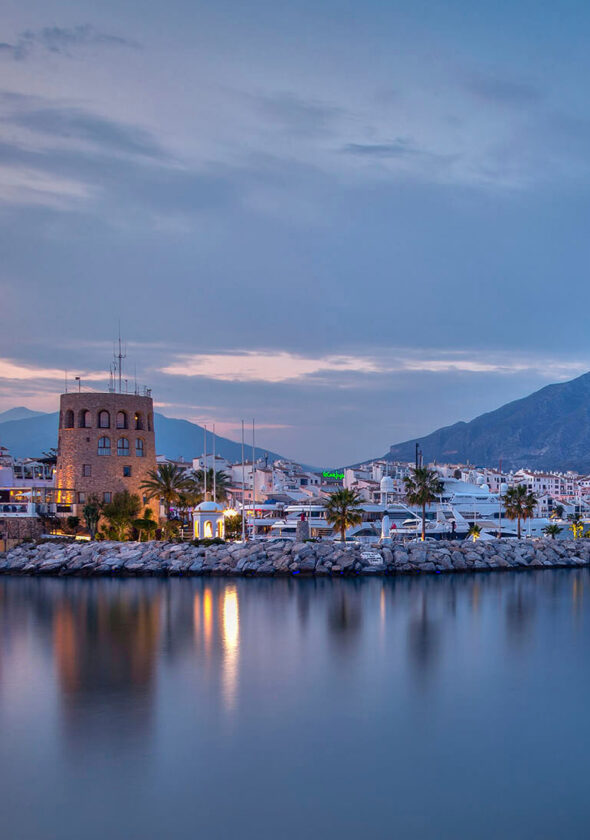 Puerto Banus
Puerto Banus
Puerto Banus, marina de luxe sophistiquée, offre le mélange parfait entre restaurants exclusifs et boutiques de créateurs chics. Promenez-vous dans ses boutiques chics le jour, arrêtez-vous pour prendre un verre avec vue sur les superyachts de la marina, puis, le soir venu, dansez toute la nuit dans l'un des clubs exclusifs de Marbella, lieux de prédilection des célébrités.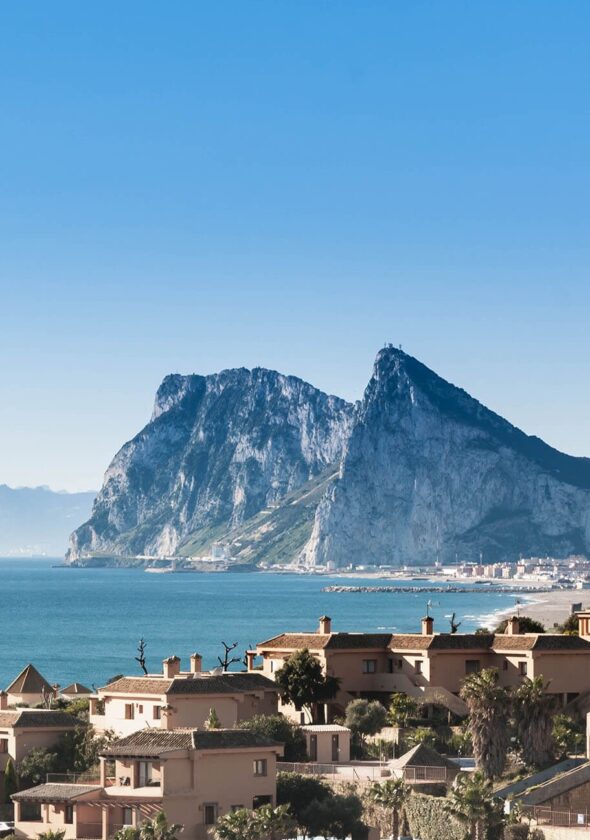 Gibraltar
Gibraltar
Fièrement perché à la pointe sud de la péninsule ibérique, Gibraltar est considéré comme le point le plus méridional de l'Europe. Une terre regorgeant de beautés naturelles et d'expériences inoubliables, vous pouvez visiter le Rocher, faire du shopping sans vous soucier des taxes sur Main Street, ou aller voir des dauphins le temps d'une excursion en bateau au départ de l'une des marinas élégantes du territoire.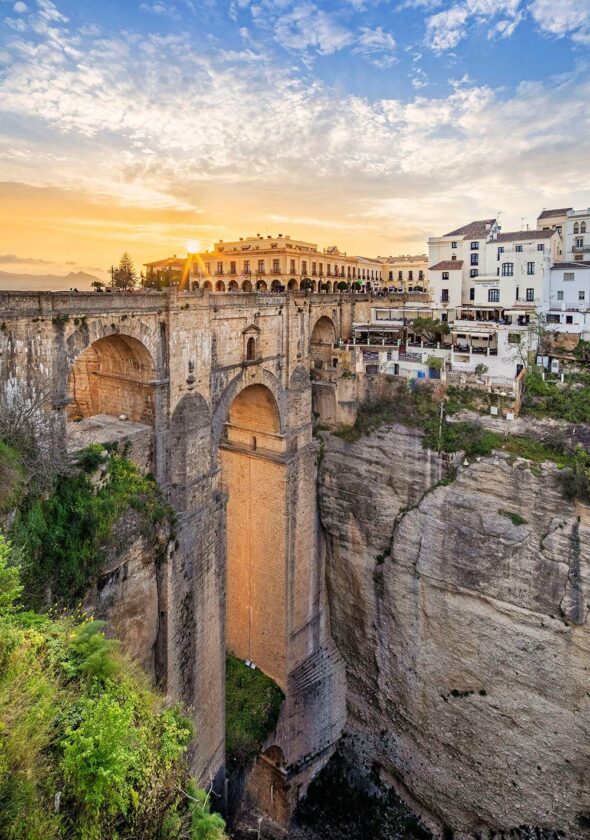 Mijas et Ronda
Mijas et Ronda
Take a trip to Mijas and Ronda, two of the most beautiful towns in Andalusia. The charming whitewashed village of Mijas is elegantly perched on a mountainside, 430 metres above sea level. The famous city of Ronda is surrounded by lush river valleys and set above a deep ravine, offering unforgettable views over the El Tajo gorge.
Lové sur la magnifique Costa del Sol, Ikos Andalusia promet un éventail d'expériences, un luxe inconditionnel et des vues incroyables. Cet havre élégant, entouré de jardins luxuriants et baigné par la Méditerranée est le décor idéal pour une retraite discrète avec ses piscines turquoise, ses restaurants exquis, ses activités éclectiques et son spa somptueux.