Andalucía es una zona de contrastes encantadores entre sitios históricos y distendidos como Estepona por un lado y ciudades glamorosas y cosmopolitas por otro, como es el caso de Marbella. Desde pueblos andaluces tradicionales y calles empedradas hasta extensos bulevares bordeados de palmeras, descubre el auténtico sabor de la Costa del Sol.
CHARMING VILLAGES & OLD TOWNS
Con la Sierra Blanca imponente al fondo y dotada de kilómetros de impresionantes playas de arena, Costa del Sol apasiona a todo visitante con sus aguas resplandecientes, las ciudades vibrantes y los pueblos típicos. Tierra de un reino moro durante siglos, en Andalucía puedes descubrir obras maestras de la arquitectura islámica y una rica historia.
SUGERENCIAS PARA VISITAS MÁS QUE INTERESANTES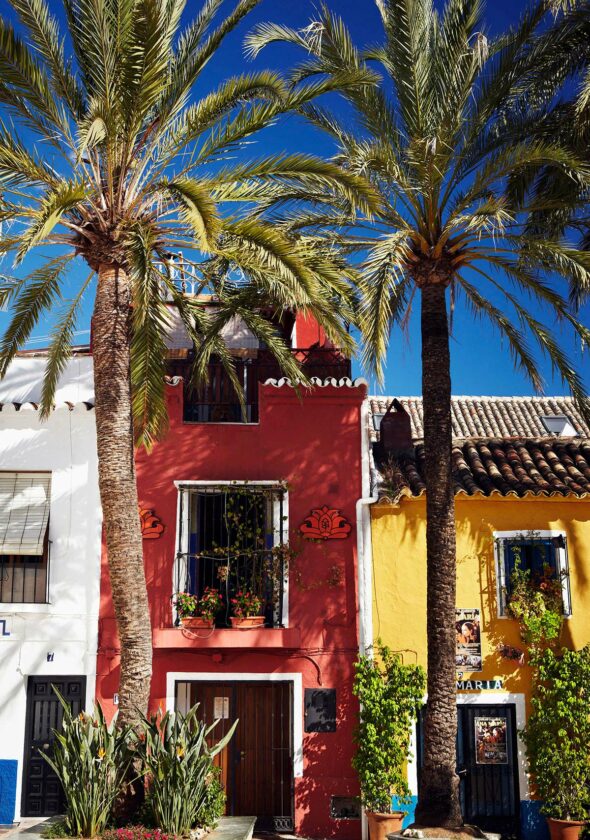 Marbella Old Town
Marbella Old Town
Marbella is a captivating metropole bursting with hidden treasures at every turn. Stroll through its narrow, cobblestone streets, then emerge onto quintessentially Spanish squares like the Plaza de Los Naranjos, where bustling cafés and vibrant bars pepper their al fresco seating amongst the square's namesake orange trees.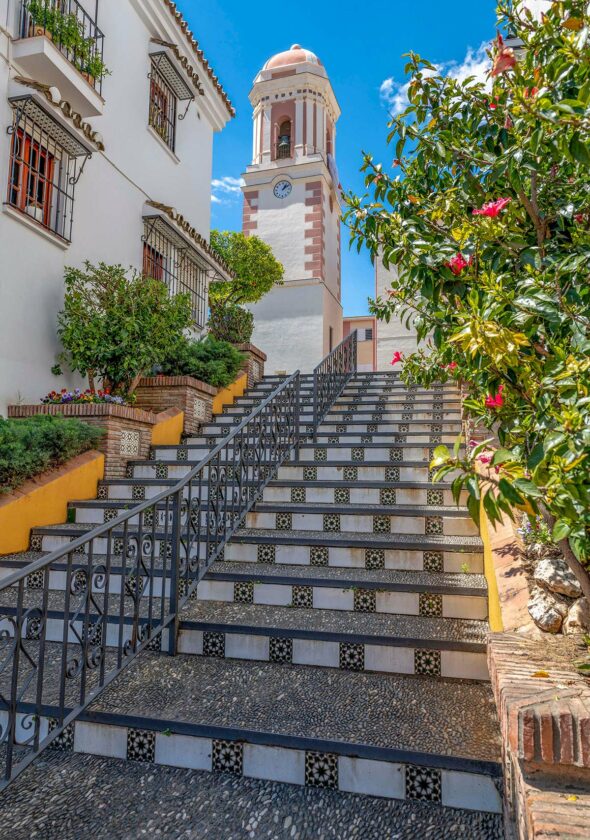 Estepona Old Town
Estepona Old Town
Estepona picturesque Old Town is a compact labyrinth of meandering alleyways and verdant green squares. Enjoy a leisurely stroll through its pedestrianised streets, and marvel at the emblematic white houses, brightly adorned by residents with colourful plants and flowerpots. Then, sit at one of the historic centre's authentic tapas bars or local restaurants.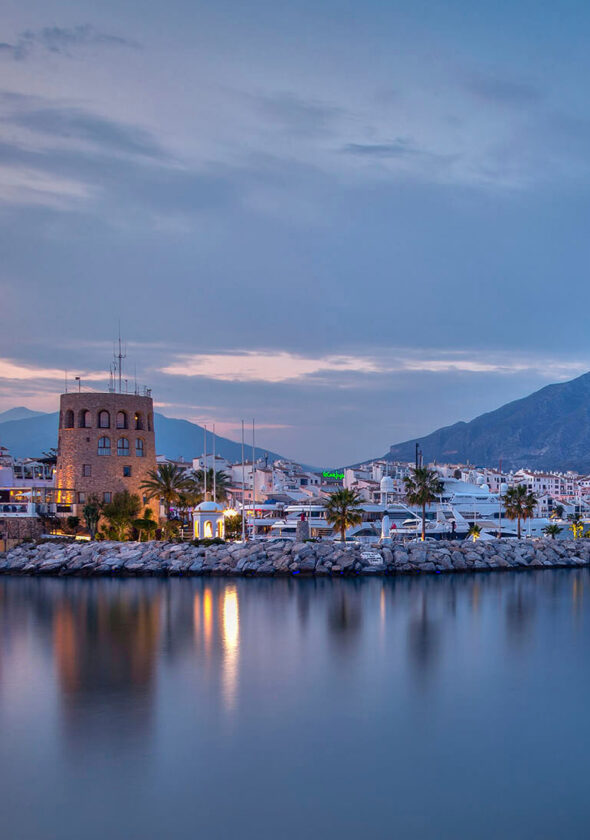 Puerto Banus
Puerto Banus
Sophisticated Puerto Banus offers the perfect blend of exclusive restaurants and chic designer stores. Stroll the chic boutiques by day, stop off for a drink overlooking the superyachts in the marina, then, as evening falls, dance the night away at one of Marbella's celebrity haunts or exclusive nightclubs.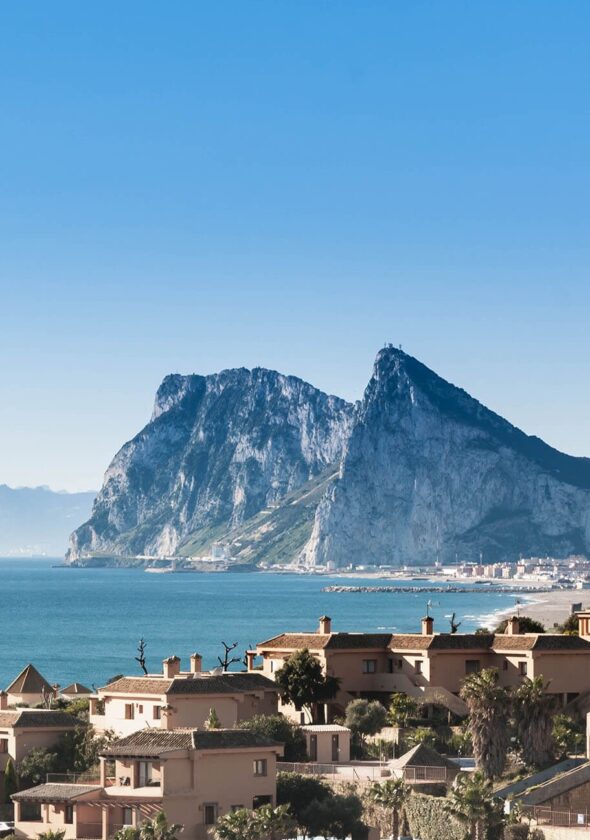 Gibraltar
Gibraltar
"Proudly perched at the southern tip of the Iberian Peninsula, Gibraltar is considered the southernmost point of Europe. A land bursting with natural beauty and unforgettable experiences, you can tour The Rock, enjoy VAT-free shopping on Main Street, or go dolphin-spotting on a tour boat from one of the territory's stylish marinas. "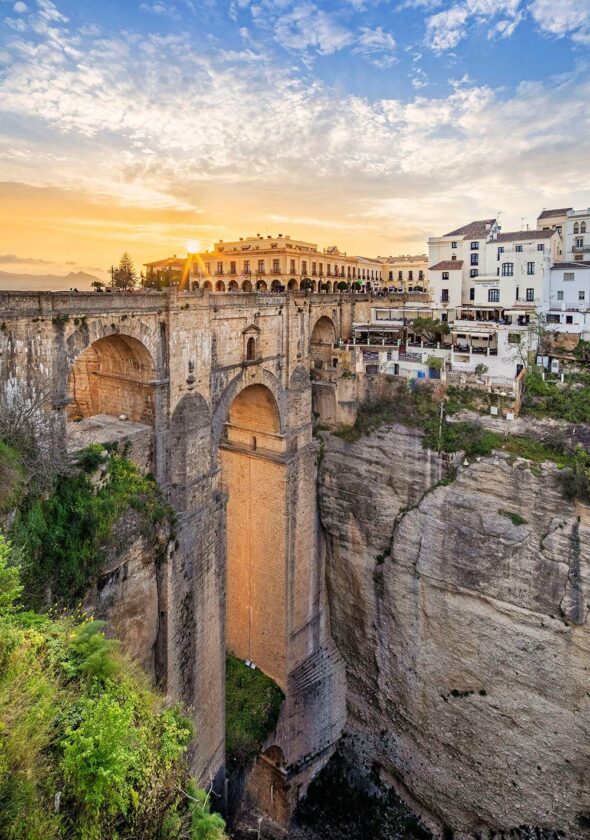 Mijas & Ronda
Mijas & Ronda
Take a trip to Mijas and Ronda, two of the most beautiful towns in Andalusia. The charming whitewashed village of Mijas is elegantly perched on a mountainside, 430 metres above sea level. The famous city of Ronda is surrounded by lush river valleys and set above a deep ravine, offering unforgettable views over the El Tajo gorge.
En el corazón de la magnífica Costa del Sol, Ikos Andalusia promete una amplia variedad de experiencias, lujo sin límites y vistas increíbles. Este elegante resort, rodeado de jardines exuberantes y bañado generosamente por el Mediterráneo es el perfecto refugio discreto con piscinas hermosas, restaurantes exquisitos, un lujoso spa y un sinfín de actividades para divertirse.