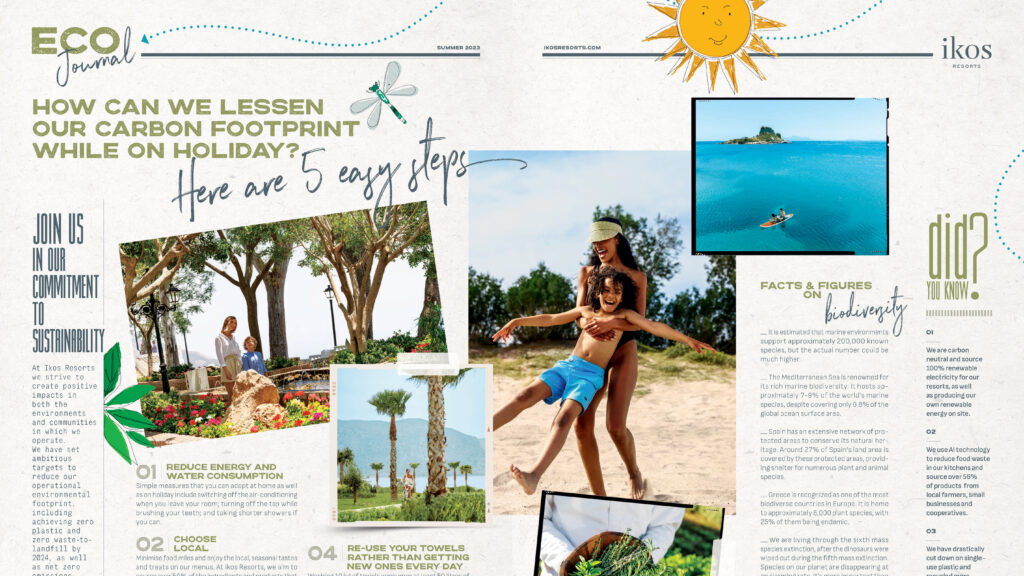 Sustainability is woven into our DNA; it's one of the core philosophies of our brand. And with so many ambitious initiatives taking place across Ikos, we have created our new Eco Journal so you can learn more and join us in building a more sustainable future. Every room will receive a copy of this thoughtful newspaper, where you'll find all the latest sustainability developments at Ikos and worldwide. It's a delightful and inspiring read, from the latest trends in sustainable fashion to education on the circular economy and the fascinating world of insects.
Donation Baskets initiative
At Ikos, we are driven to empower our communities, whether protecting each unique ecosystem or buying from our local suppliers.
Our donation baskets offer guests the chance to give back by leaving behind something they no longer need. Simply pop any pre-loved items into the dedicated basket, and we'll make sure they find a new home.
We take sustainability seriously and firmly believe that the responsible reuse and recycling of clothes, bags, books and other products is an easy way we can all make a difference.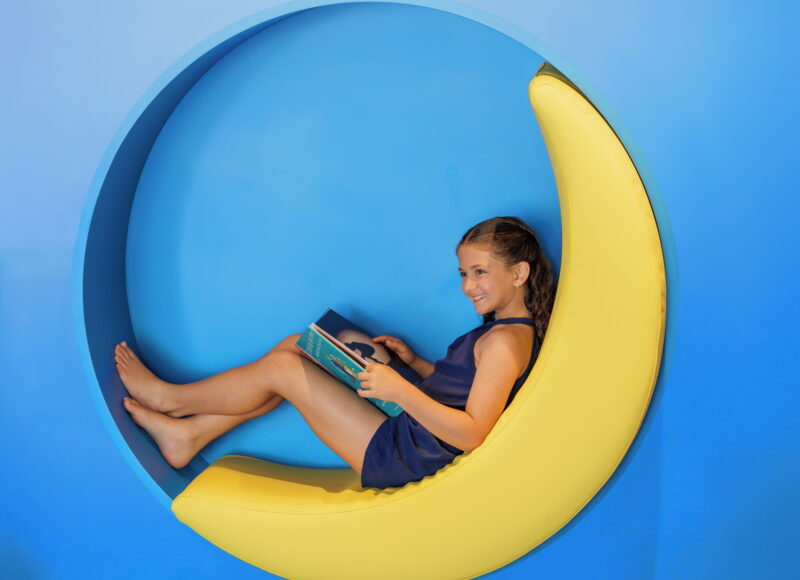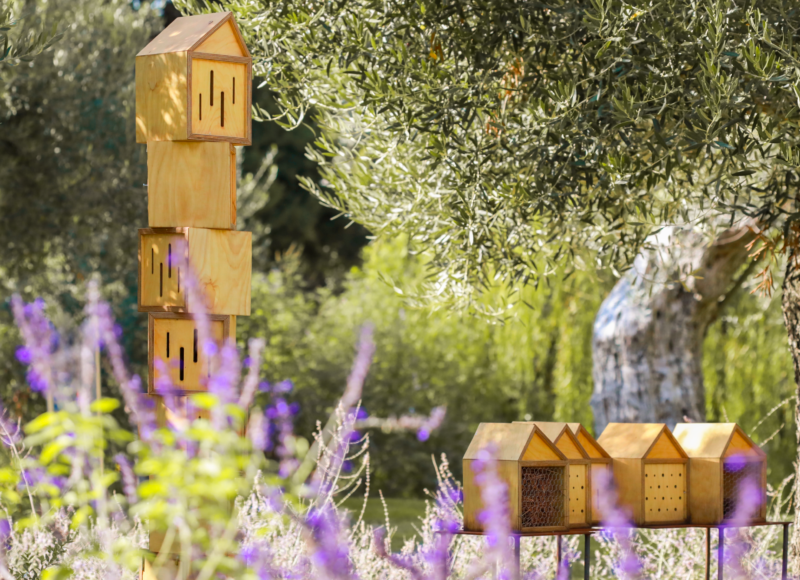 Ikos World of Insects opens its doors
An exciting new space has launched at Ikos Olivia and Ikos Oceania, inviting our younger guests to discover more about each resort's ecosystem. Ikos World of Insects celebrates the tiny superheroes that call Ikos home and their importance in our world. Signs share incredible facts about different species and interactive games help little ones and families to connect with the natural world around them. Set to be rolled out across the Ikos portfolio, the initiative is just another part of our ambitious Ikos Green Sustainability Programme and a chance to share our special environment with guests.