Settled in the lush Halkidiki landscape and surrounded by ancient olive trees, Ikos Olivia offers a serene retreat. Combining understated design with complete privacy, Unconditional Luxury is the promise, with minimalist design and awe-inspiring views.
Deluxe Collection Suites at
Ikos Olivia
Cette suite Deluxe offre un décor faisant la part belle à l'intimité et la tranquillité. Cet écrin de luxe ultime avec vue sur le jardin verdoyant, dispose d'intérieurs élégants et confortables. Profitez du décor idyllique de votre jardin privé pour dîner en plein air dans ce sanctuaire naturel intimiste.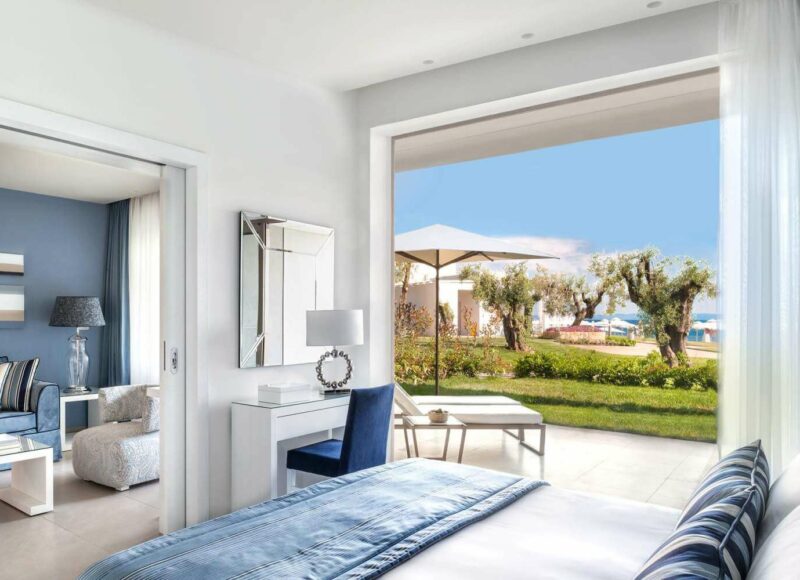 The best-in-class suites in our Deluxe Collection offer an elevated Ikos experience for those seeking that little something more. 
Superior views, enhanced facilities, and a bottle of iced Taittinger to enjoy in your sun-drenched private garden or while sitting by your private pool. Savour complimentary spa treatments, Deluxe concierge service, exclusive access to the Deluxe Collection areas and enjoy a special dinner on the beach.