Une collection de resorts balnéaires au luxe inégalé, nichés sur les côtes les plus spectaculaires de la Méditerranée. Offrant de la haute cuisine, une myriade d'activités et des expériences mémorables, dans un havre de paix élégant où tout ce que vous voyez est inclus dans votre séjour.
Un Monde de
Luxe Inconditionnel
Chaque resort offre un décor parfait d'élégance européenne, où vous serez accueilli comme un membre de la famille. Découvrez des rivages propices à la détente et plongez dans des eaux cristallines. Un luxe tout compris et une hospitalité sans limite. Dînez des menus élaborés par des chefs étoilés et appréciez un instant suspendu avec un verre de Chablis frais au bord de la piscine, pendant que vos petits se régalent dans les clubs enfants. Soyez détendu en sachant que tout ce que vous pourriez désirer est inclus dans votre séjour.
Les archipels insulaires, les villes méditerranéennes historiques et les chaînes de montagnes vous tendent tous les bras pour que vous les exploriez. Quelle que soit le resort que vous choisirez d'appeler "chez vous", un monde de couleurs vives, de saveurs riches et de sites inoubliables vous attend.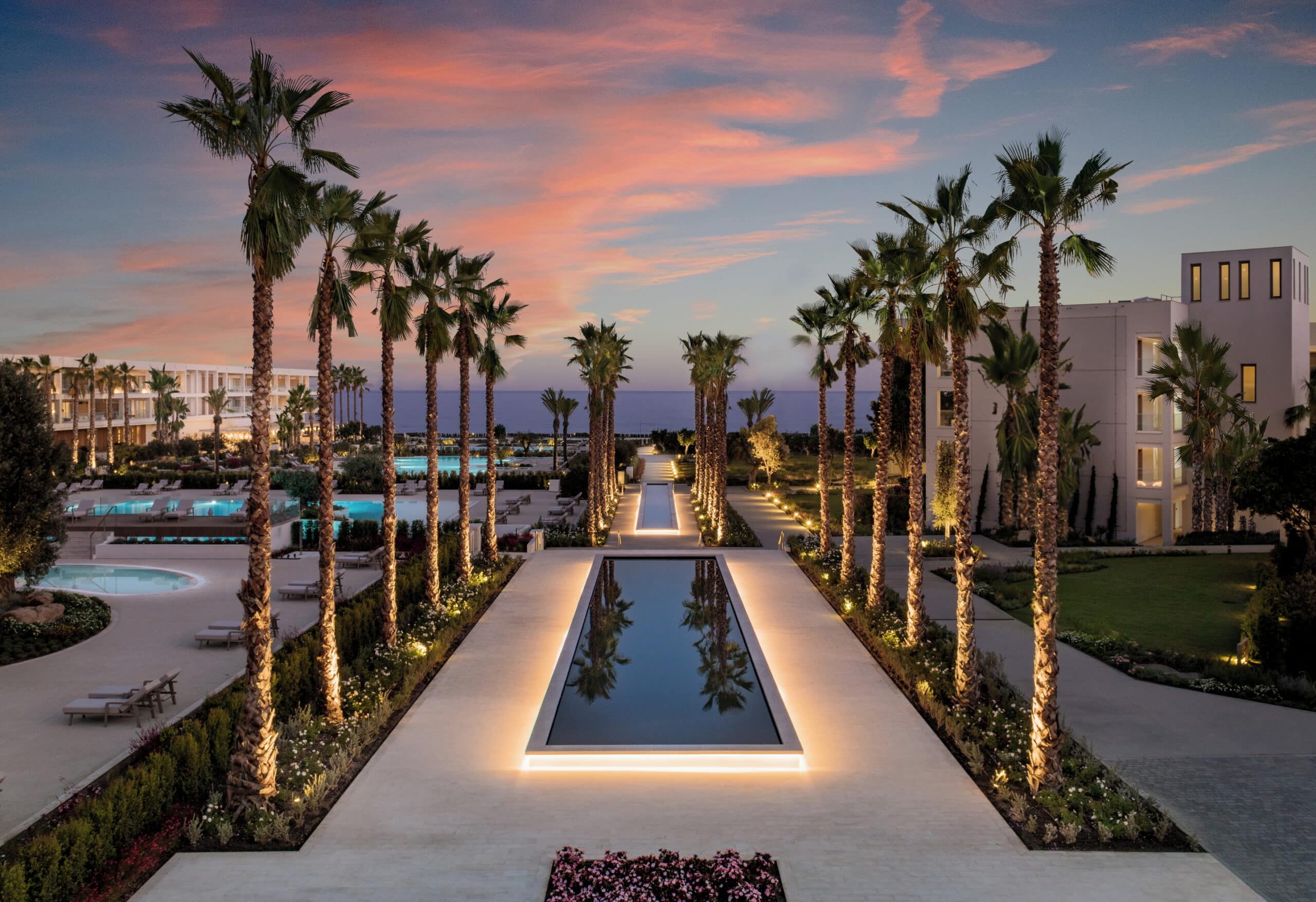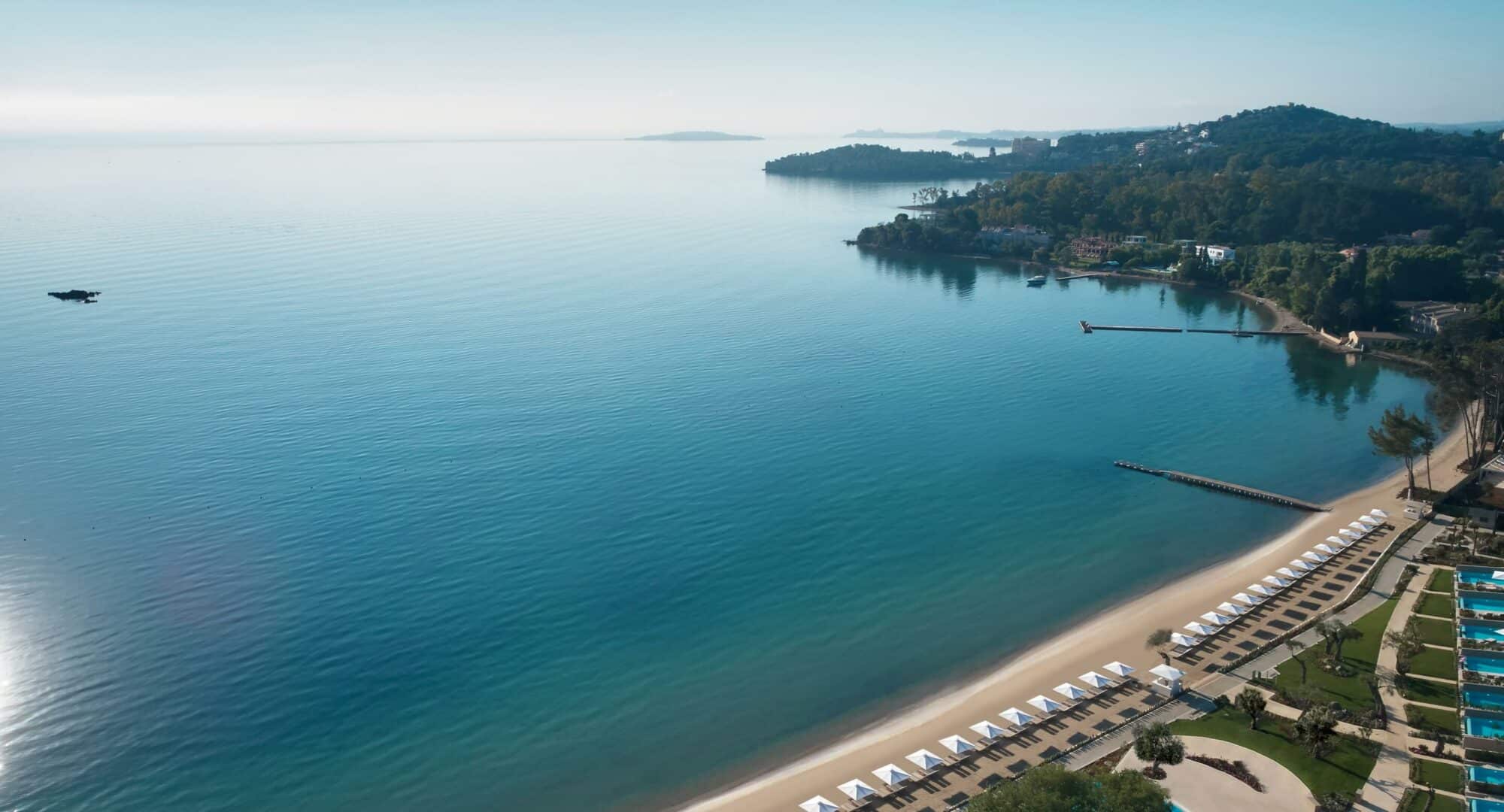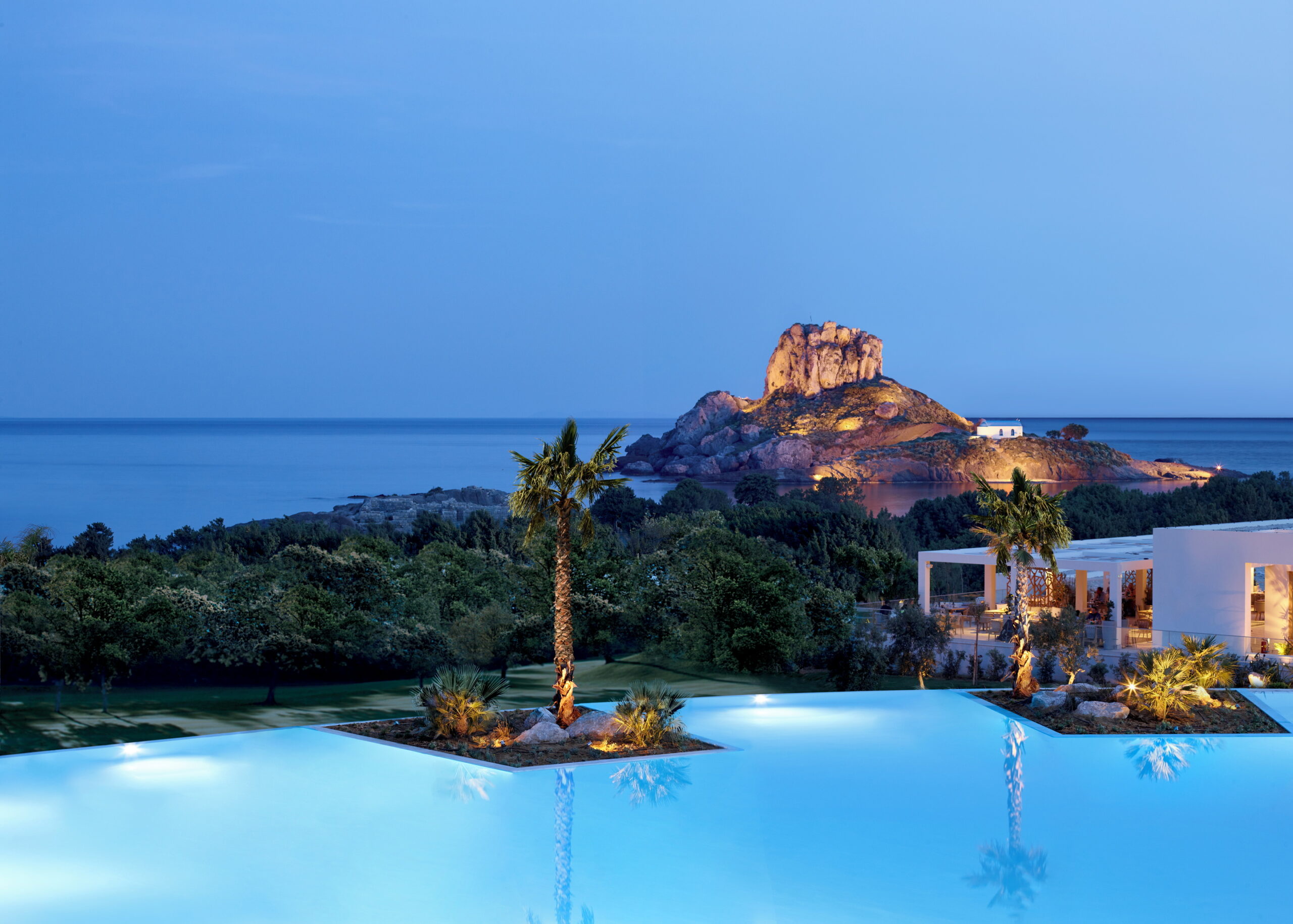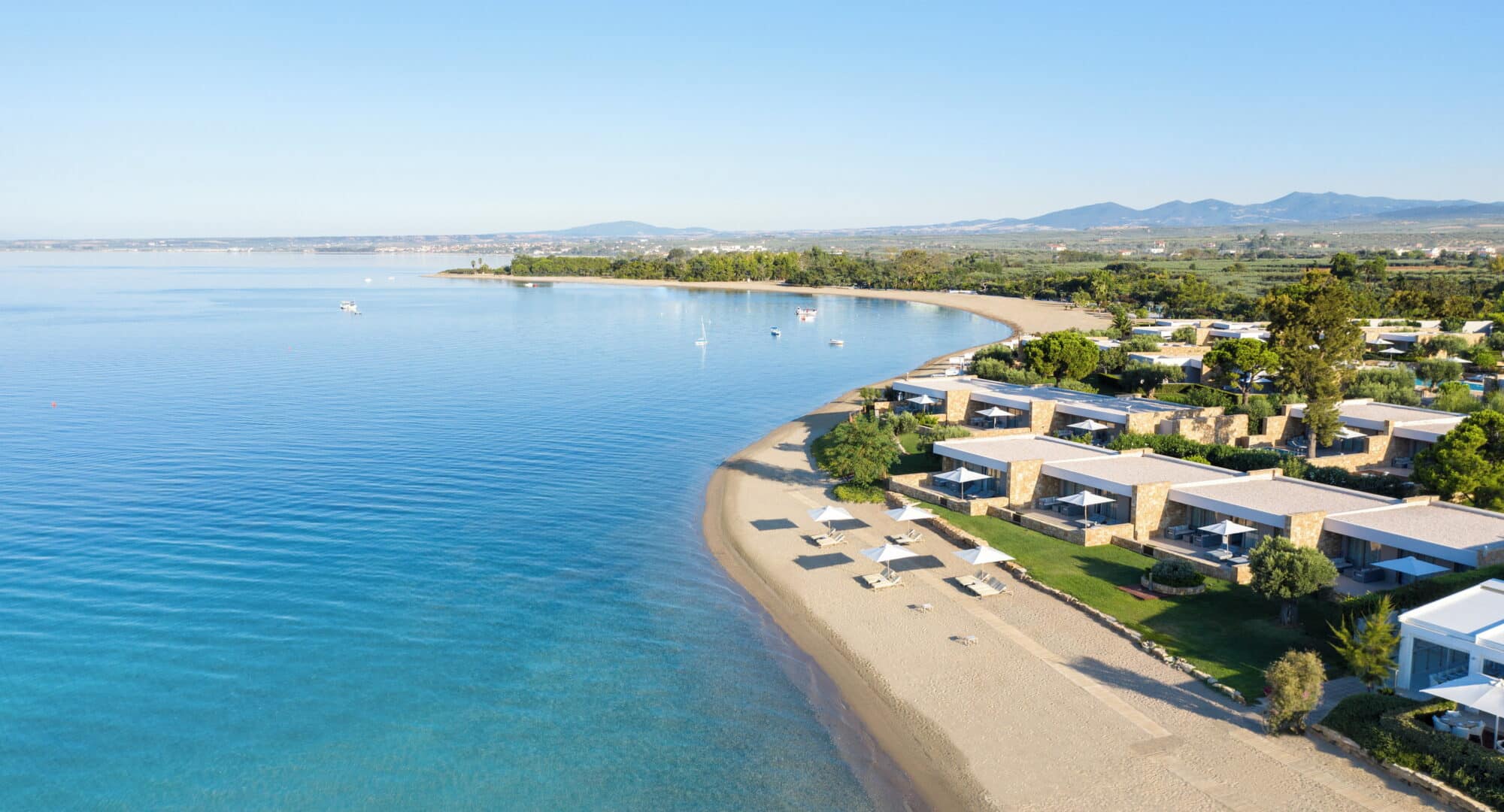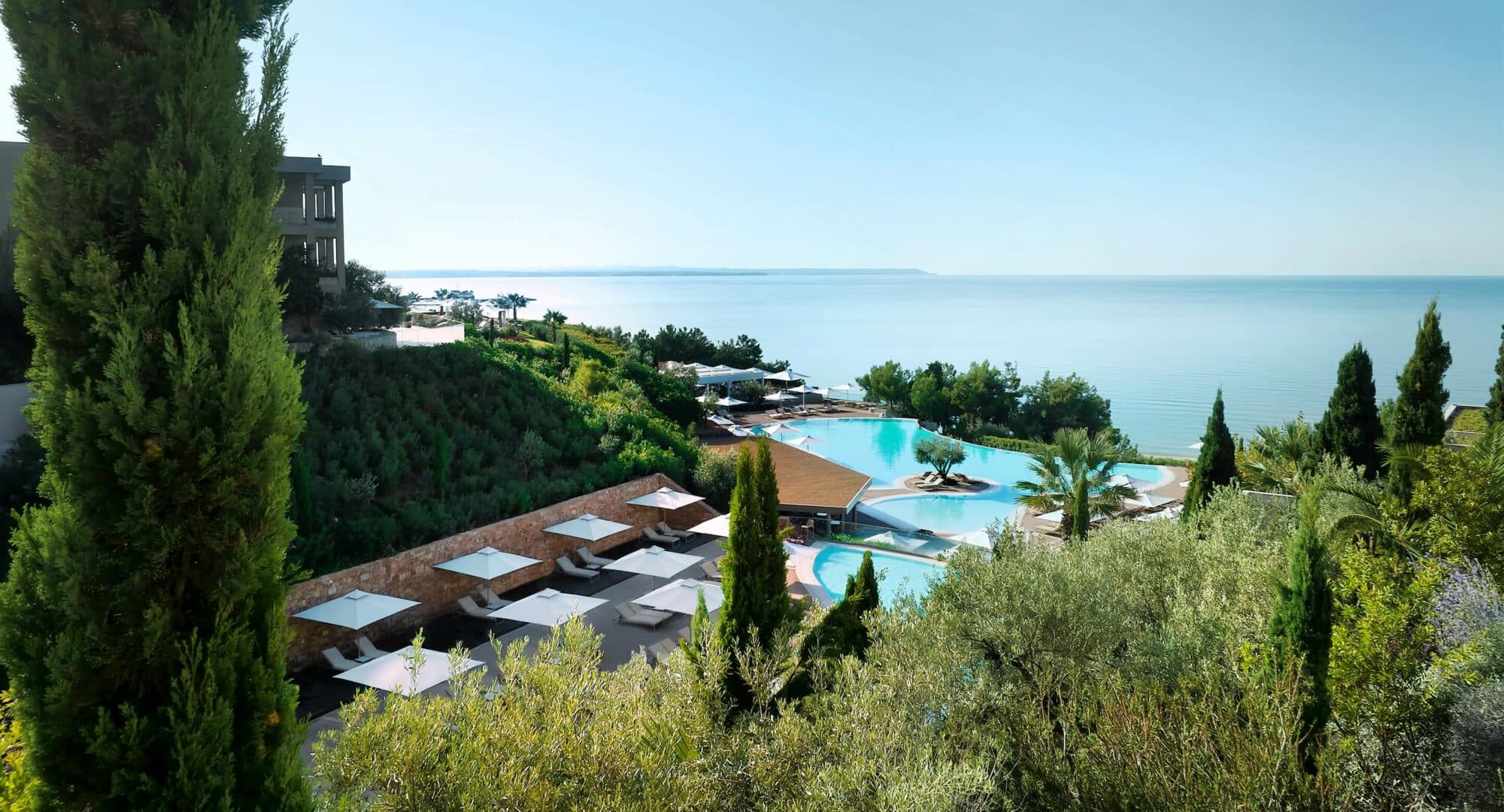 'Chez Ikos, nous sommes guidés par le principe grec de la philoxénie et croyons que le meilleur et le plus authentique des sevices vient du cœur. C'est la magie de l'esprit Ikos qui fait que nos hôtes reviennent encore et encore.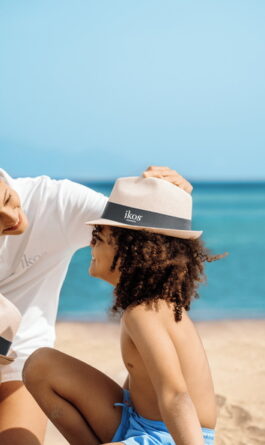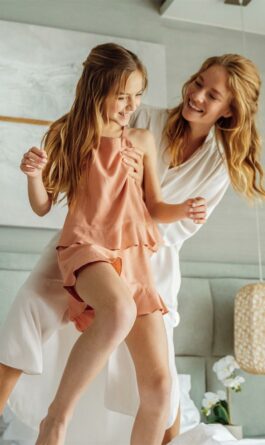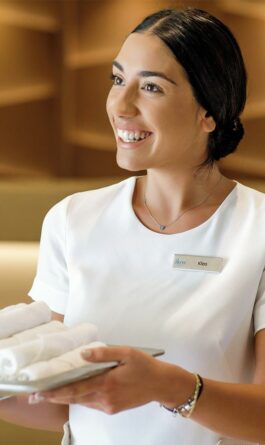 Avec des livraisons quotidiennes d'agriculteurs et pêcheurs locaux, des fruits, légumes et fruits de mer les plus frais du monde et un éventail de restaurants tous aussi éclectiques dans chaque resort, dîner chez Ikos sera toujours une expérience. Accordez vos mets exquis avec l'un des 300 crus soigneusement choisis par notre sommelier expert, le tout compris dans votre séjour. Découvrez la cuisine grecque emblématique revue avec un touche contemporaine par nos chefs, les classiques authentiques italiens, la gastronomie française et espagnole flamboyante, les saveurs asiatiques raffinées et les menus décontractés du club de plage.
for every
taste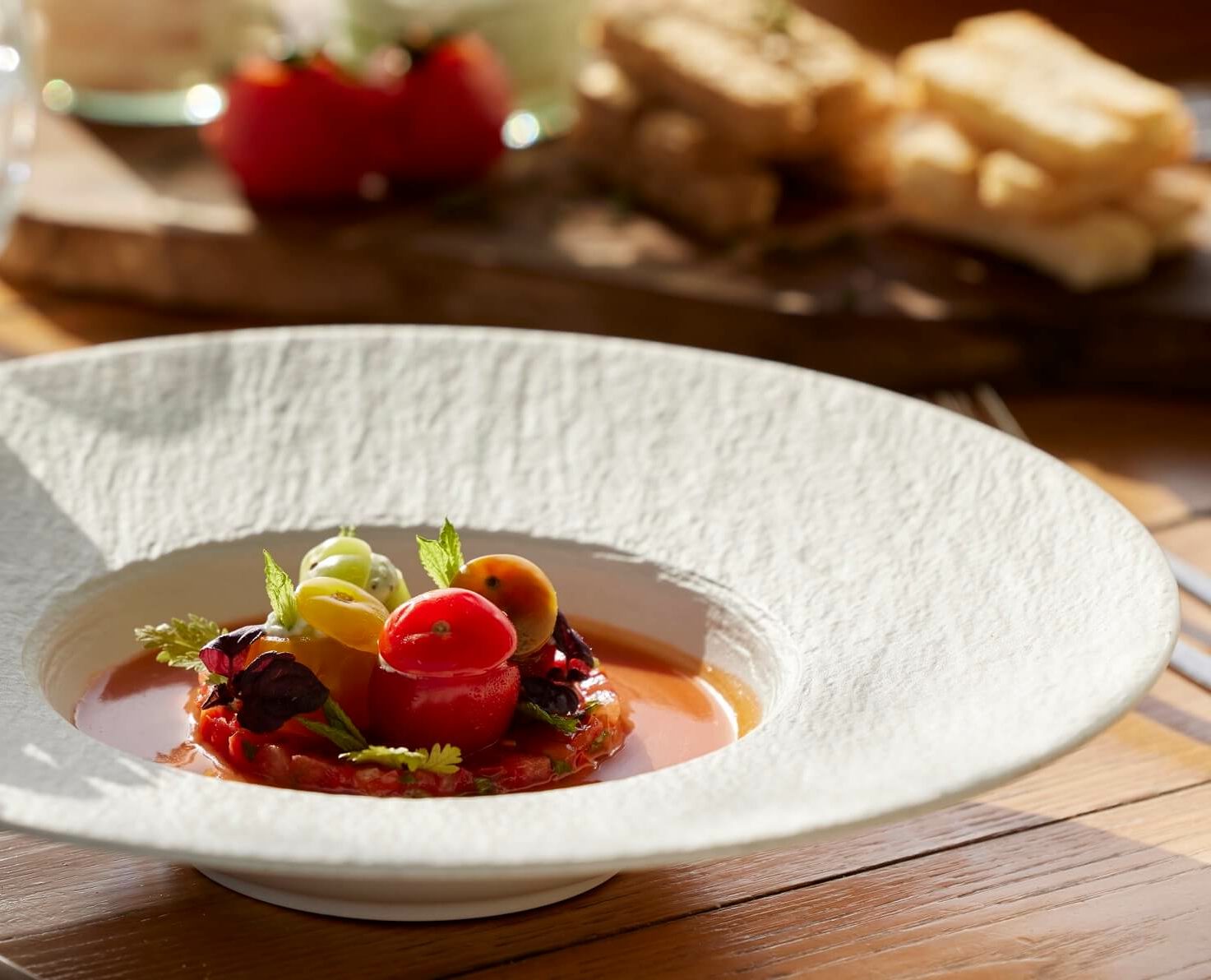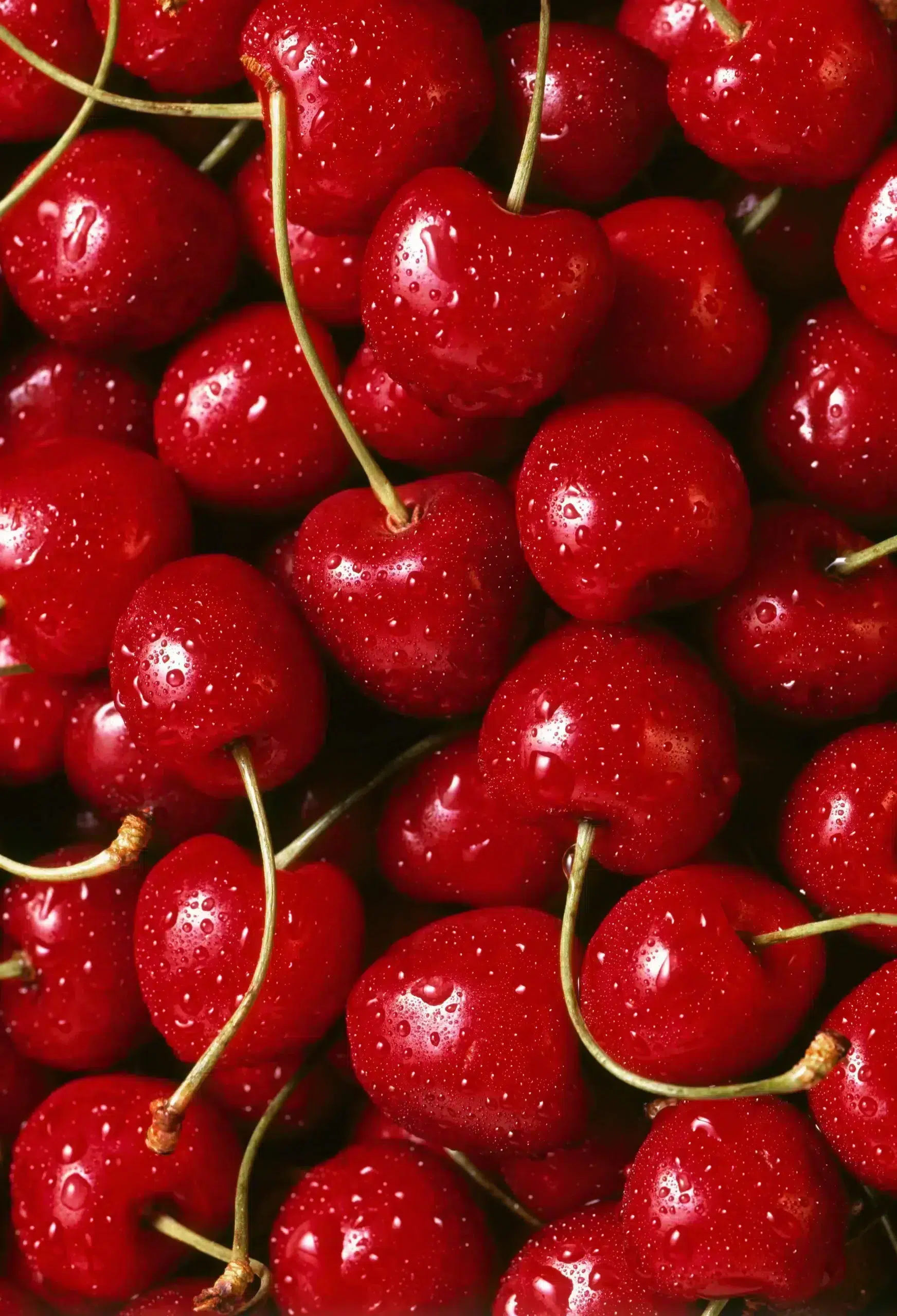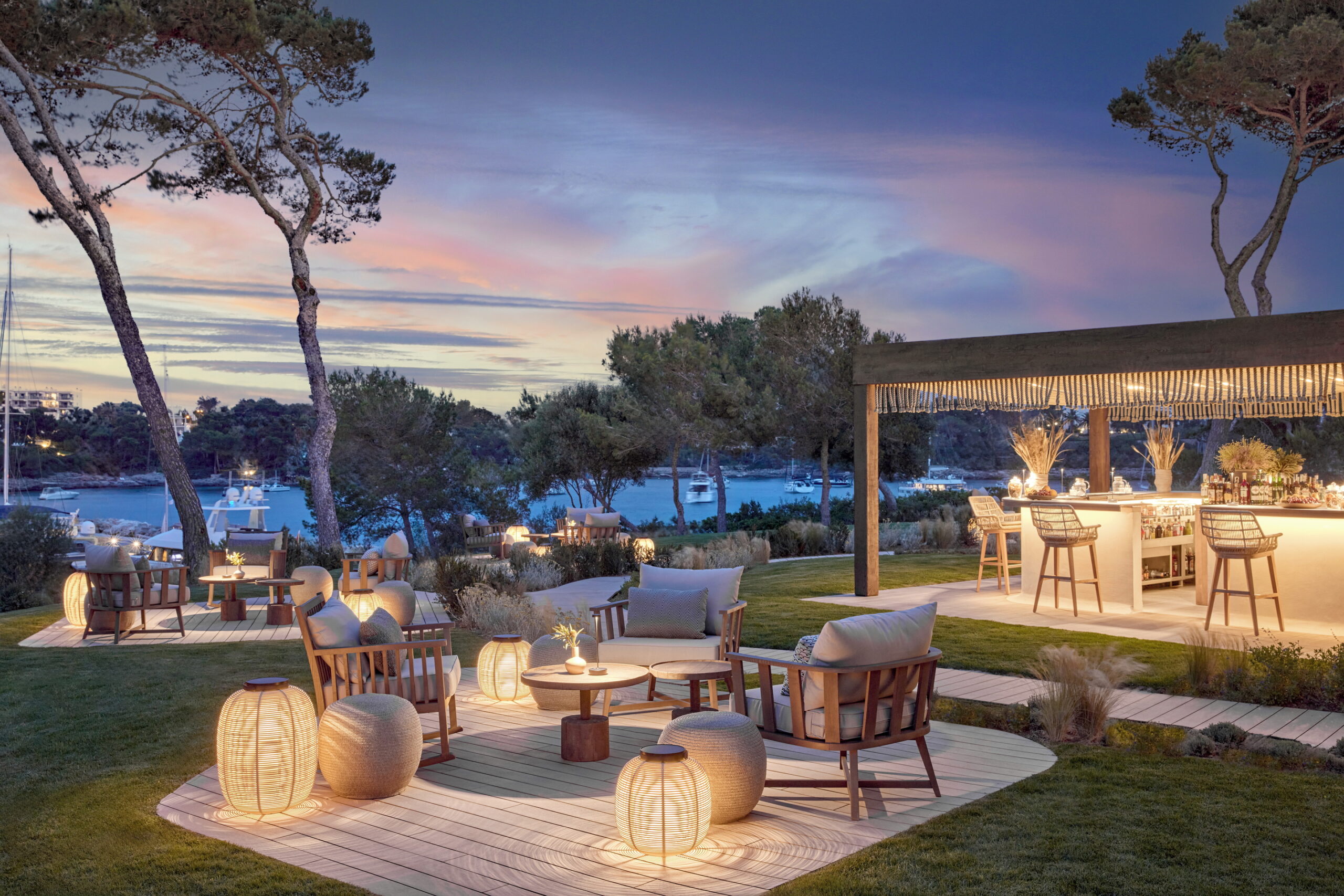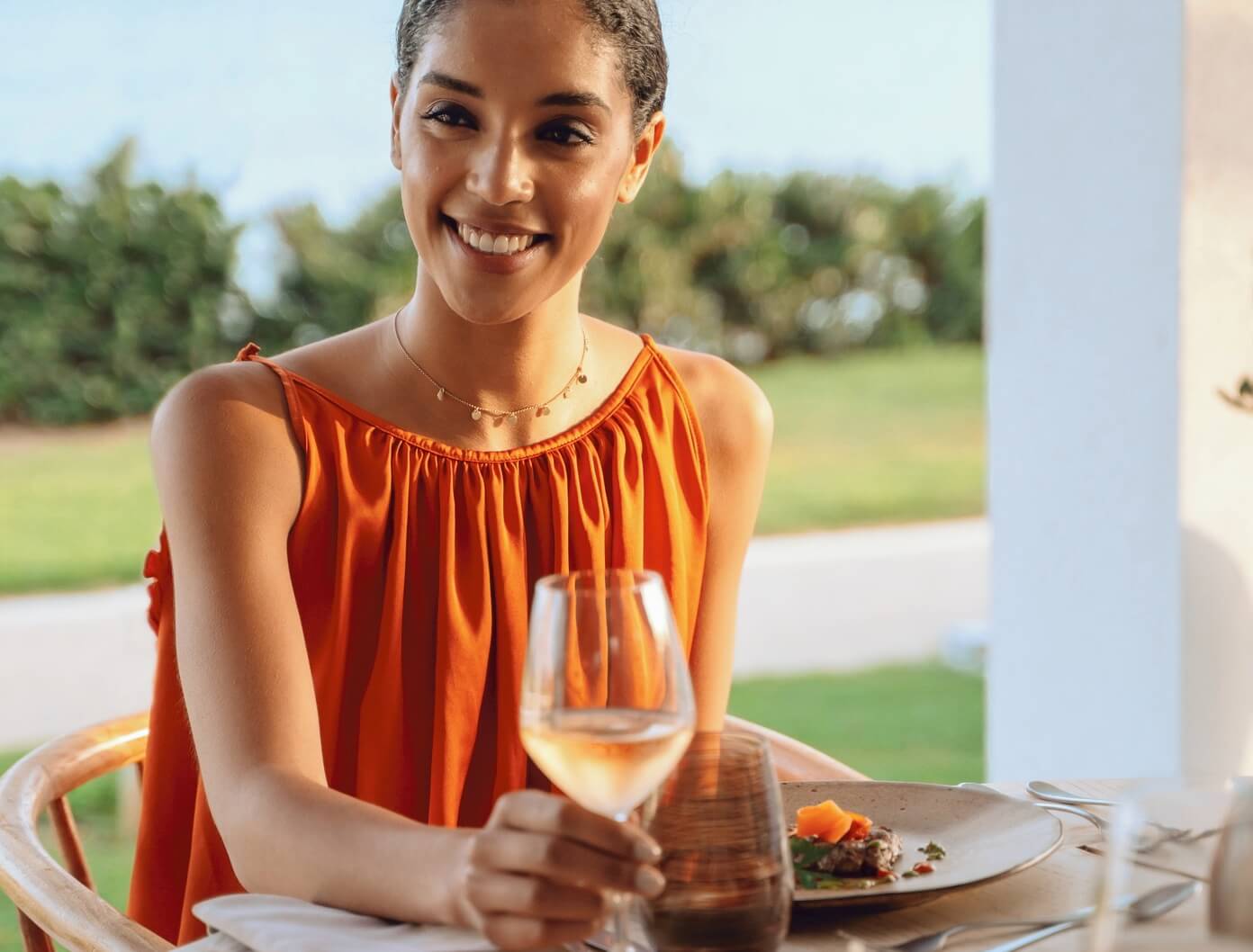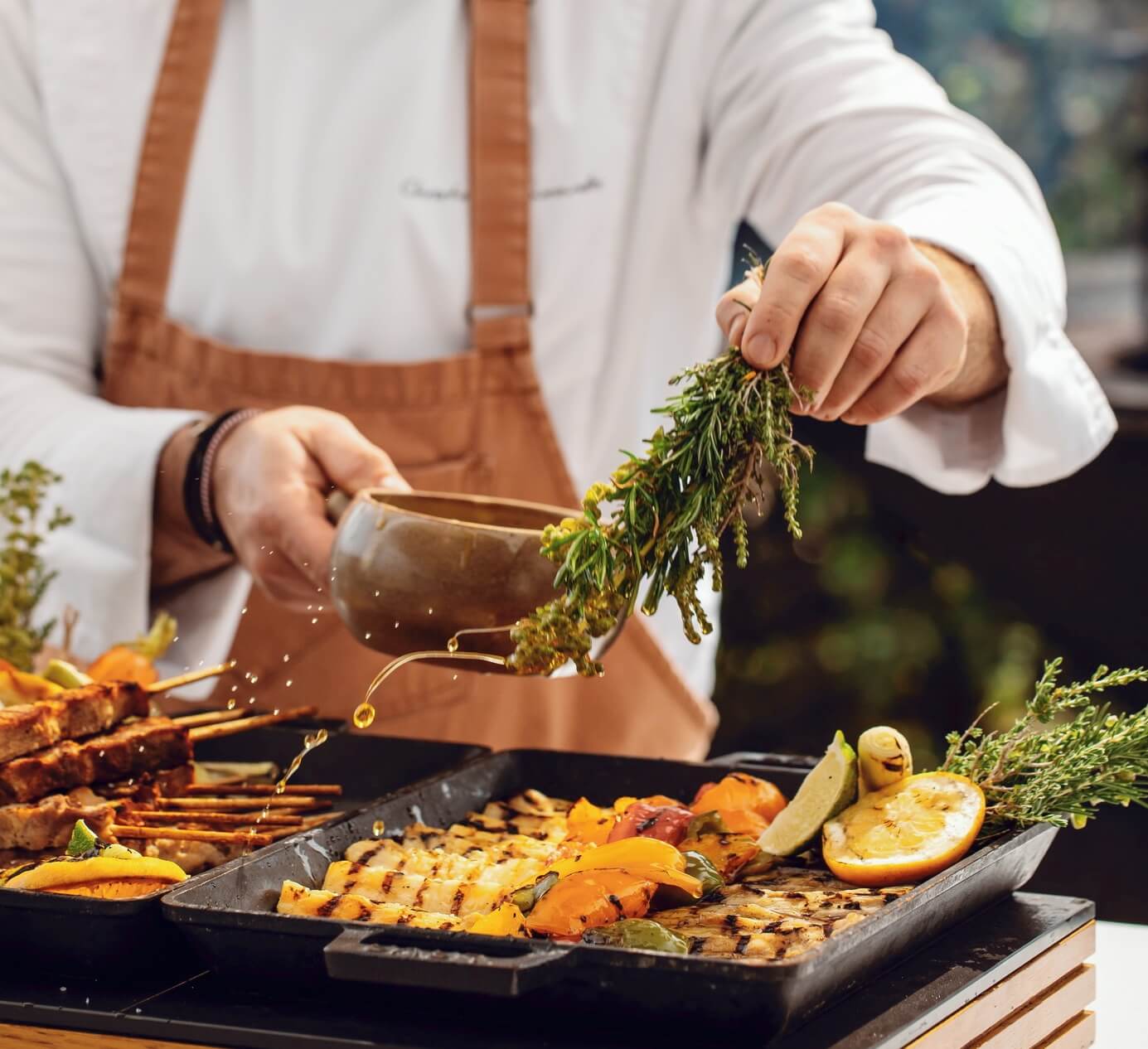 Un Monde
d'Expériences
Inoubliables
Chaque hôte imagine sa journée parfaite différemment. C'est pourquoi chaque resort Ikos propose des dizaines d'expériences uniques et organisées spécialement pour nos hôtes. D'une partie de tennis ou de football à l'exploration des villes locales historiques en toute authenticité grâce au programme unique Découverte Locale, découvrez toutes les aventures incluses dans votre séjour.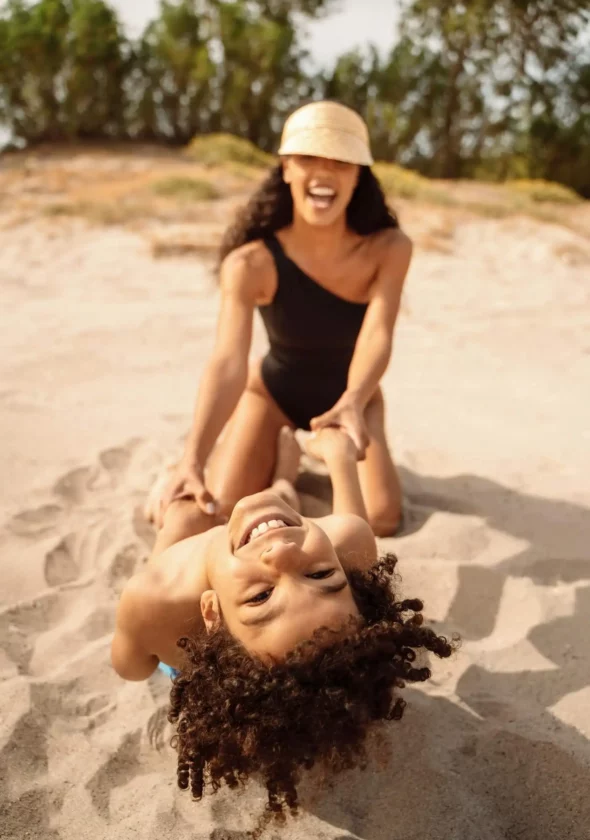 Enfants
Enfants
Quand les enfants sont heureux, tout le monde peut être heureux. Laissez notre personnel qualifié emmener vos tout-petits dans des aventures dont ils se souviendront pour toujours, des chasses au trésor en plein air aux productions de la compagnie de théâtre West End, laissez les enfants explorer tout ce qu'Ikos a à offrir.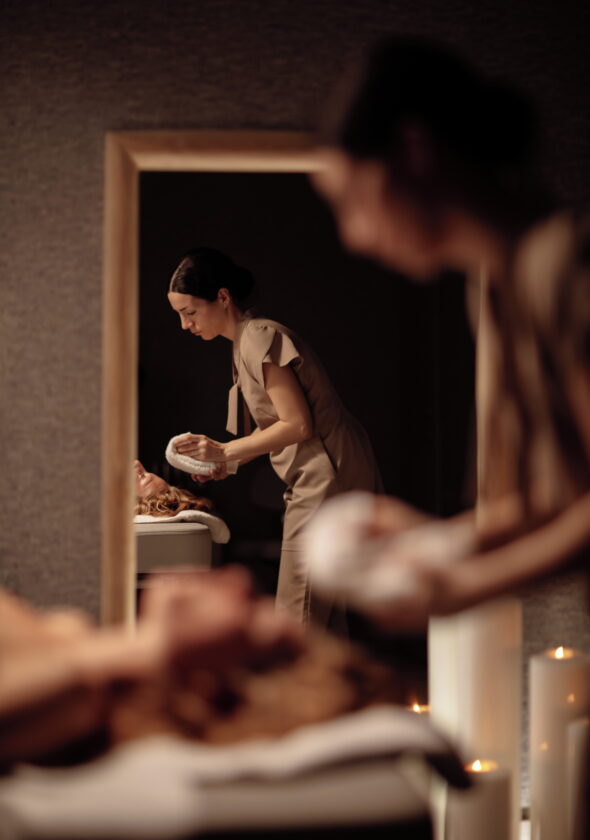 Bien-être et Spa
Bien-être et Spa
Trouvez la sérénité en profitant des expériences de bien-être et soins personnalisés dans notre Spa Ikos by Anne Semonin Paris ou déroulez votre tapis sur le sable blanc pour faire du yoga en bord de mer tout en admirant les eaux azur limpides.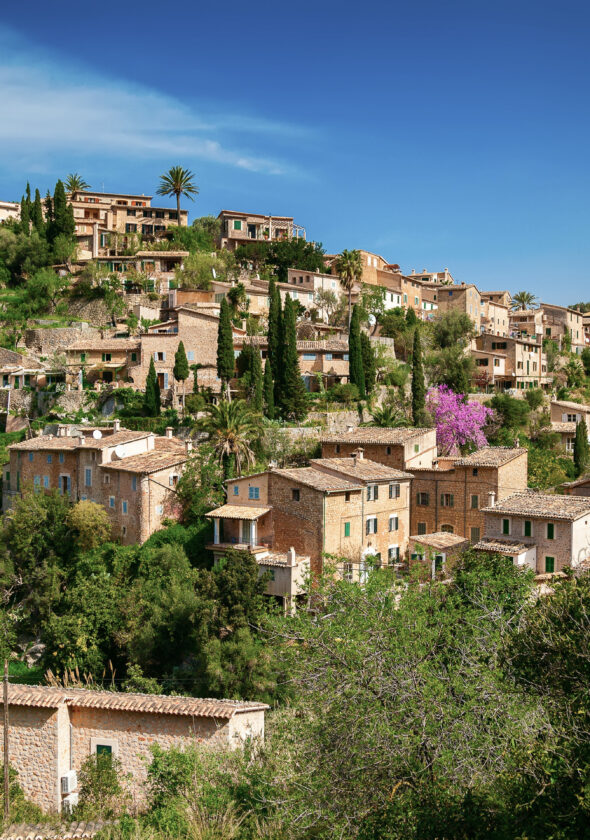 Découverte Locale
Découverte Locale
Partez à la découverte des routes environnantes grâce à notre programme durable d'Aventure de la Conduite Locale, avec une Tesla mise à disposition gratuitement pour tous les hôtes pendant une journée. Avec notre Pass Culturel, vous bénéficierez d'un accès gratuit aux musées et sites d'intérêt, tandis que notre programme Sortir Dîner vous offre la possibilité de goûter à la cuisine locale et l'hospitalité chaleureuse dans une sélection de restaurants locaux triés sur le volet.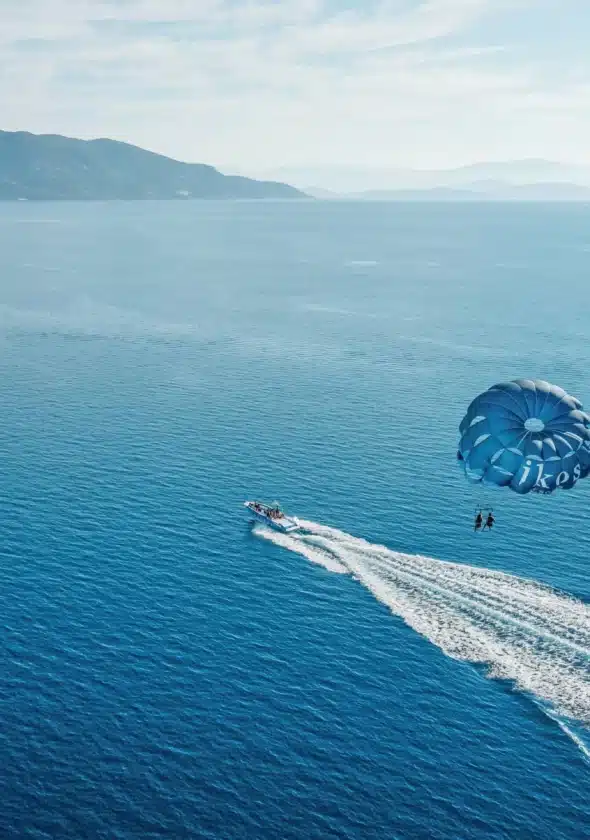 Activités
Activités
Pour ceux qui cherchent à transpirer, nous avons tout ce que vous pourriez désirer. Pratiquez votre revers sur des courts de tennis en terre battue, sentez le sable sous vos pieds pendant un match de beach-volley et rassemblez et affrontez vos nouveaux amis pour jouer au football sur nos terrains de five.
Attendez-vous à accéder aux meilleures suites, à des piscines privées, à des espaces réservés, à des dîners privés en bord de mer, à des soins offerts au spa, à des avantages exclusifs et à un service inégalé. 
Pour ceux qui recherchent ce petit quelque chose en plus – une vie où champagne millésimé, concierges de luxe et cabanons privés font partie de la norme. Sirotez une coupe glacée de Taittinger dans votre jardin privé baigné de soleil et profitez de la vue sur la mer avec seulement le son doux du clapotis des vagues pour compagnie.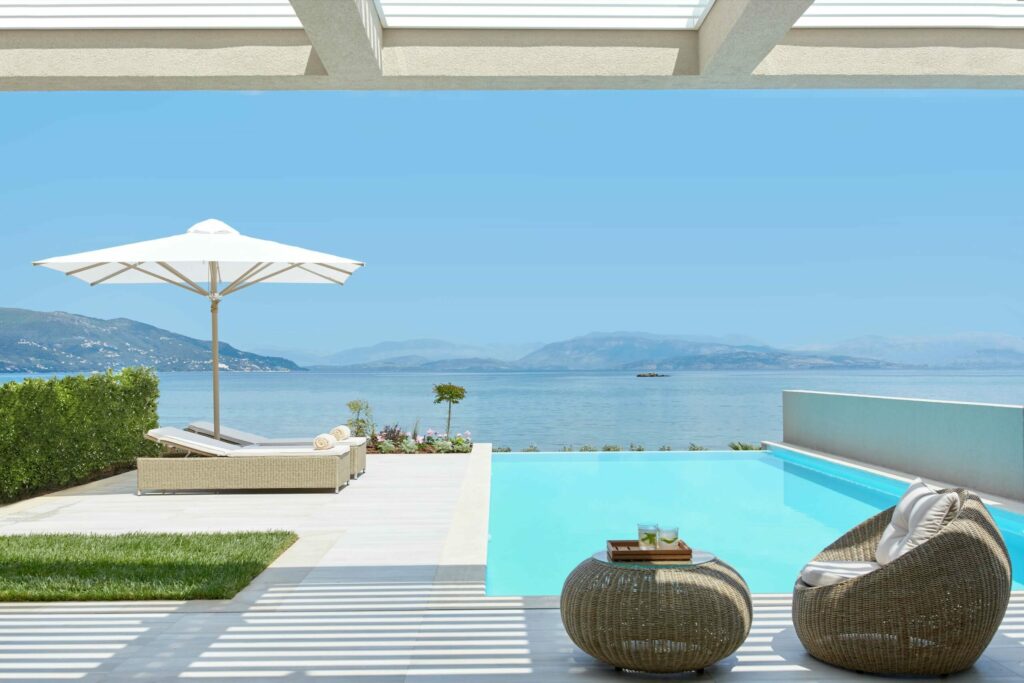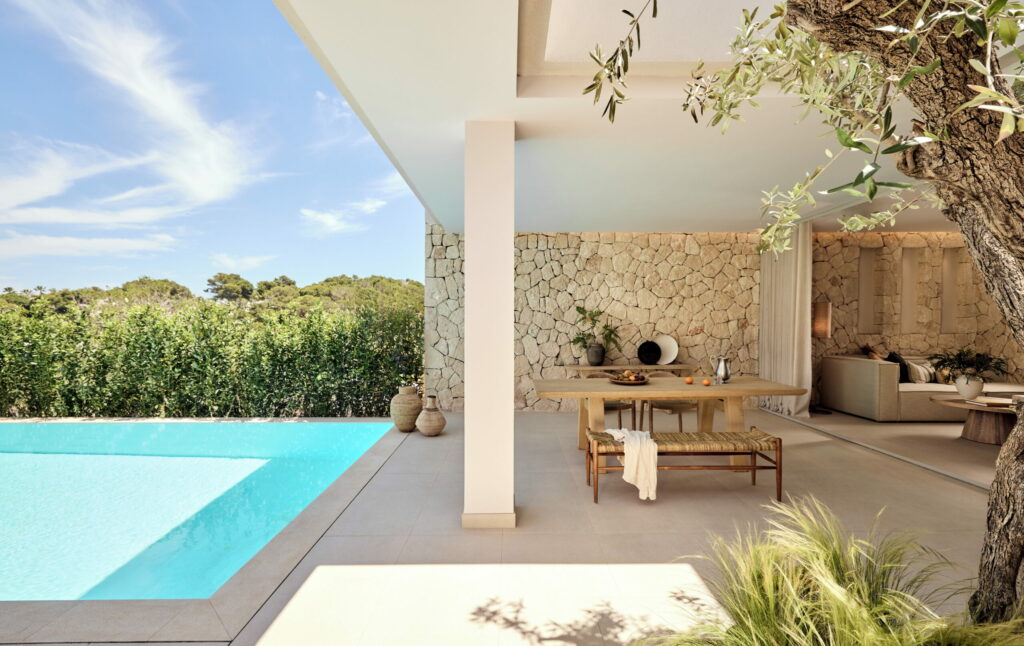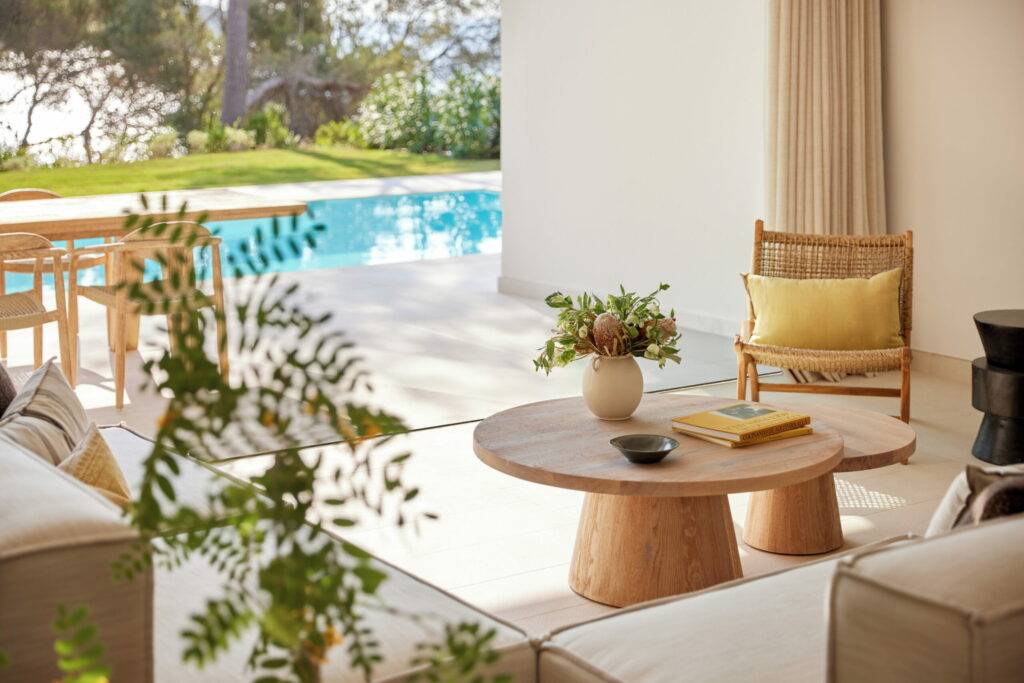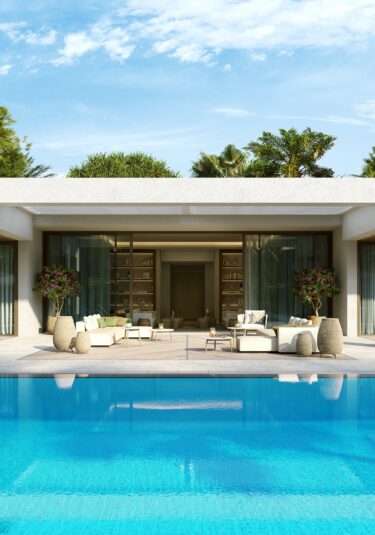 Ikos Andalusia accueille de nouvelles installations en 2024
01.11.2023
Ikos Andalusia accueille de nouvelles installations en 2024
Découvrez le sanctuaire amélioré du Ikos Andalusia, offrant trois nouvelles options d'hébergement de luxe, dont les plus vastes villas de notre groupe.
Le Nouvel Ikos Eco Journal
25.09.2023
Le Nouvel Ikos Eco Journal
Pour refléter l'une des philosophies fondamentales de la marque Ikos, nous avons lancé notre Eco Journal. Ce journal bien pensé présente nos initiatives environnementales uniques, telles que le nouveau jardin « Ikos Le Monde des Insectes » et les paniers de dons incitant les invités à laisser derrière eux tout les objets dont ils n'ont plus besoin afin que nous puissions leur trouver un nouveau foyer.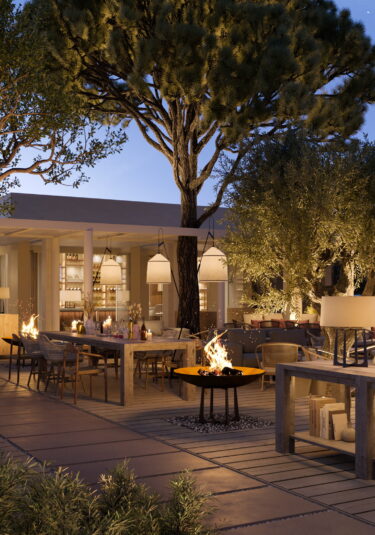 La refonte enchanteresse d'Ikos Olivia
08.09.2023
La refonte enchanteresse d'Ikos Olivia
Le resort balnéaire de Chalcidique fait peau neuve pour 2024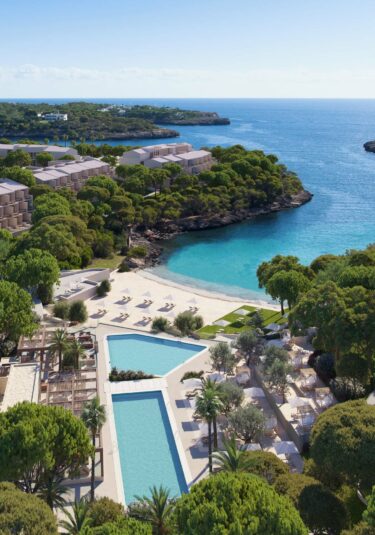 New Opening: Ikos Porto Petro
16.06.2023
New Opening: Ikos Porto Petro
Discover the new Ikos Porto Petro, opening 16 June 2023.
16.06.2023
New Opening: Ikos Odisia
Introducing the iconic Ikos Odisia, opening 16 June 2023.
Best Family Hotel in the World 2023
23.05.2023
Best Family Hotel in the World 2023
Ikos Andalusia has been voted the Best Family Hotel in the World, marking a sixth year of success at Tripadvisor's Travellers' Choice Awards 2023.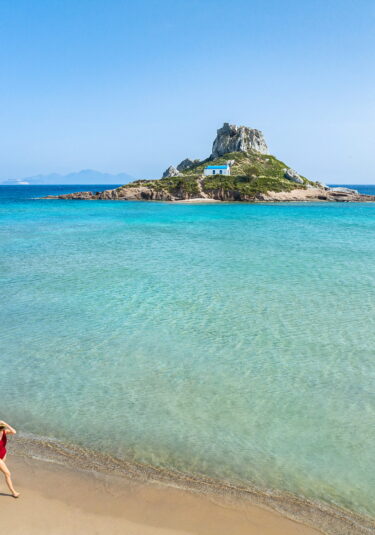 Ikos awarded Blue Flag recognition
10.05.2023
Ikos awarded Blue Flag recognition
Ikos Resorts once again been recognised for its dedication to preserving pristine coastlines with four resorts receiving Blue Flag awards for 2023.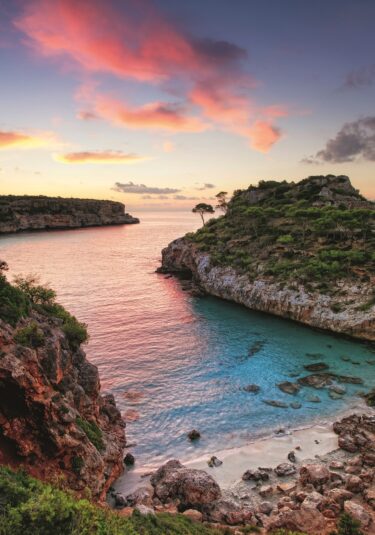 27.04.2023
Ikos Magazine 2023
An inspiring read for the most discerning travellers, Ikos' 2023 Magazine is packed with fashion, elegance, and insightful guides to the Mediterranean's most romantic destinations.
Best Family Resort in the World
TRIPADVISOR TRAVELLERS' CHOICE 2023 AWARDS

Named in Readers' Choice Awards
CONDÉ NAST TRAVELER 2023 READERS' CHOICE AWARDS

Best All-Inclusive Resort in the World
TRIPADVISOR TRAVELLERS' CHOICE 2022 AWARDS

MARIE CLAIRE 2021 SUSTAINABILITY AWARDS

The Telegraph 2023 Travel Awards