The largest of Spain's sun-soaked Balearic Islands, Mallorca is a haven of immaculate beaches, craggy coastal mountains and soulful hillside towns bursting with character. Plunge into glimmering sapphire waters, pedal through charming villages freckled with olive and almond groves, or stroll through the cobbled streets of the capital, Palma.
Framed by two stunning mountain ranges and sprinkled with endless sandy beaches, warm, azure waters, and craggy coasts, Mallorca is an explorer's dream. 
Discover Roman remnants, renowned museums, hilltop villages of honeyed stone, and quaint restaurants.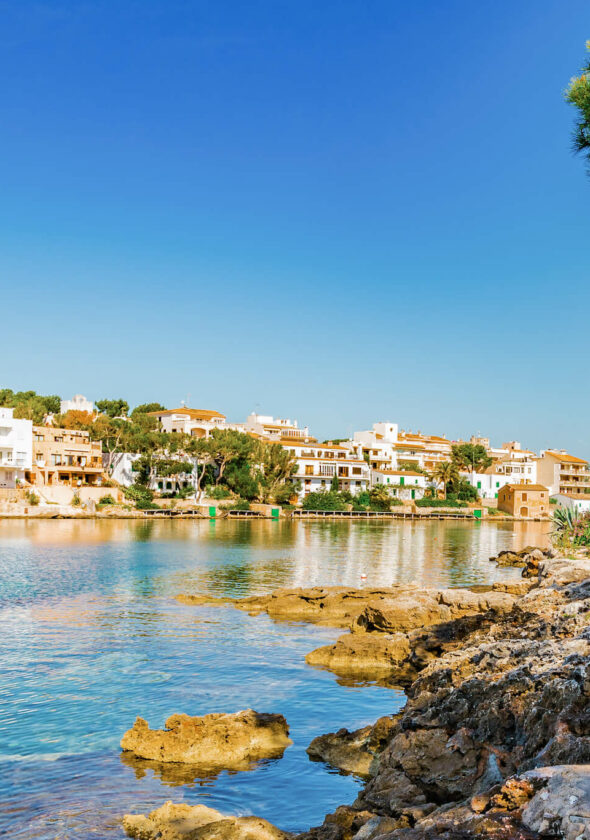 Porto Petro Village
Porto Petro Village
A serene fishing village with a charming harbour and authentic ambience, Porto Petro lies just beyond the resort grounds. Admire colourful houses with traditional Mallorcan shutters, elegant yachts floating on the tranquil waters, and waterfront restaurants serving authentic local delicacies. Climb Porto Petro tower for unrivalled harbour views, and explore a village overflowing with artisanal crafts and independent boutiques.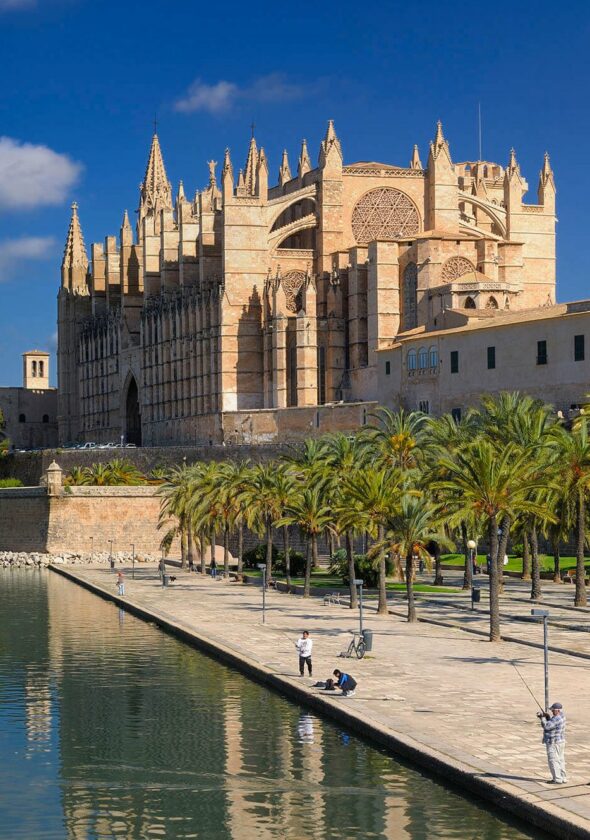 Palma de Mallorca
Palma de Mallorca
The island's capital is a cultural hub of fascinating monuments, landmarks and exquisite local cuisine. Stroll through the quaint streets of Palma's Old Town, marvel at the stunning ancient archways and historic palaces, and refuel at a local tapas bar. For art enthusiasts, the Es Baluard features work by over 500 artists, and Joan Miro's studio offers remarkable city views.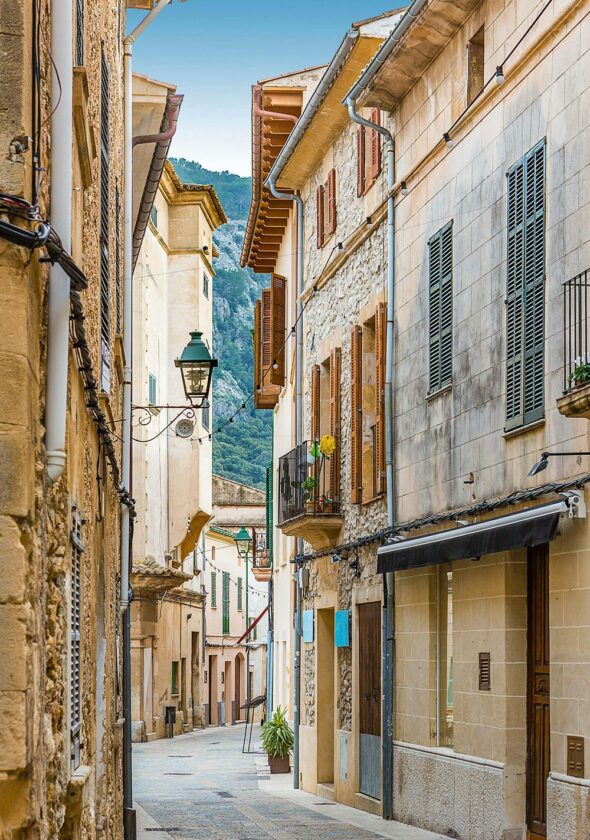 Quaint Villages
Quaint Villages
Mallorca is overflowing with picturesque towns to explore, from stunning hilltop villages flanked by the Sierra Tramuntana mountains to sleepy old fishing towns. Stroll through the medieval towns of Alcudia and Arta, bask in the old-world charm of hilltop Valldemossa and Deia, or take a scenic walk around the Roman ruins outside charming Pollensa.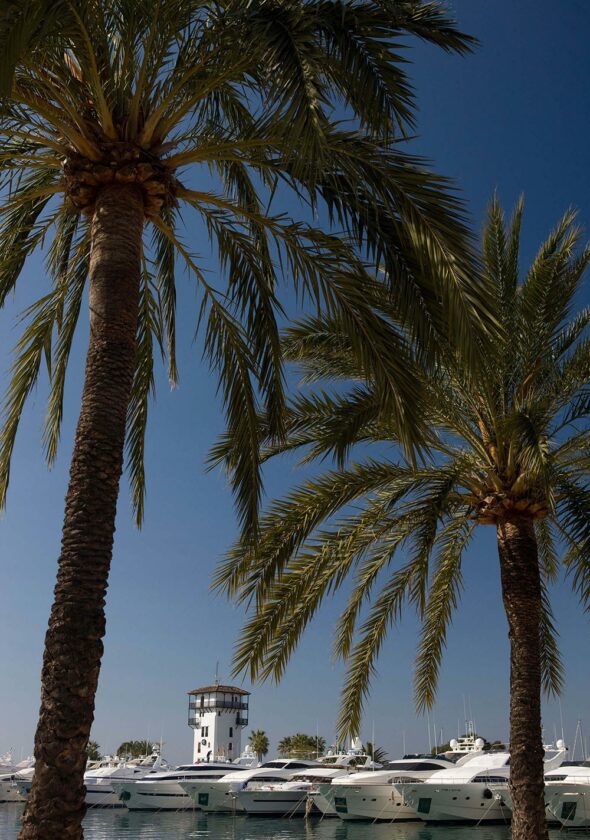 Puerto Portals
Puerto Portals
A hot spot for A-list celebrities and a long-time favourite of the Spanish royal family, Puerto Portals is a glamorous seaside resort characterised by exclusive restaurants, designer boutiques and an extravagant yacht-filled marina. Live the life of Europe's rich and famous as you indulge in exquisite dining experiences and extravagant live entertainment.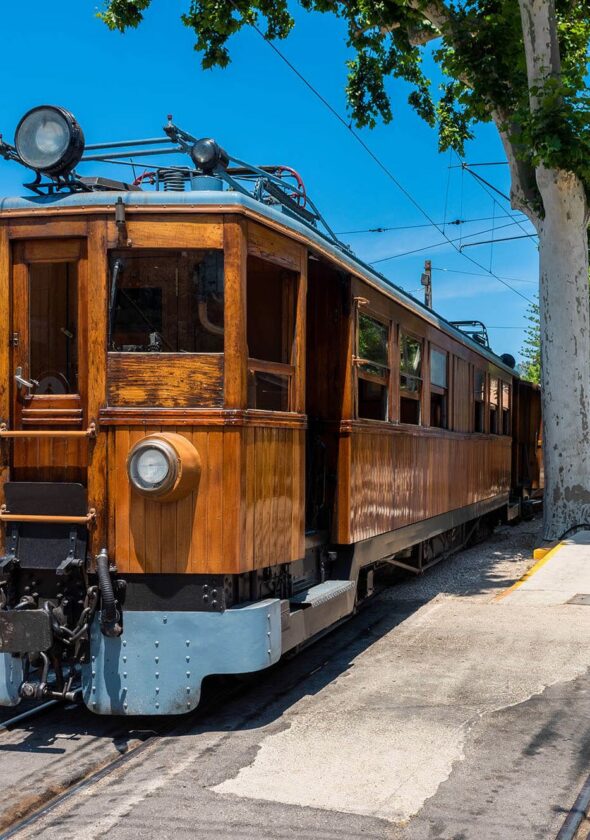 Scenic Train Trips
Scenic Train Trips
The Soller Train is a scenic ride through the Sierra de Alfabia mountains, offering dramatic vistas of rugged mountains, orange valleys and quaint hilltop villages. Soller, the route's final stop, is an idyllic town tucked into the mountains. Hop on the local tram and trundle through lush greenery to the quaint waterside town of Puerto de Soller.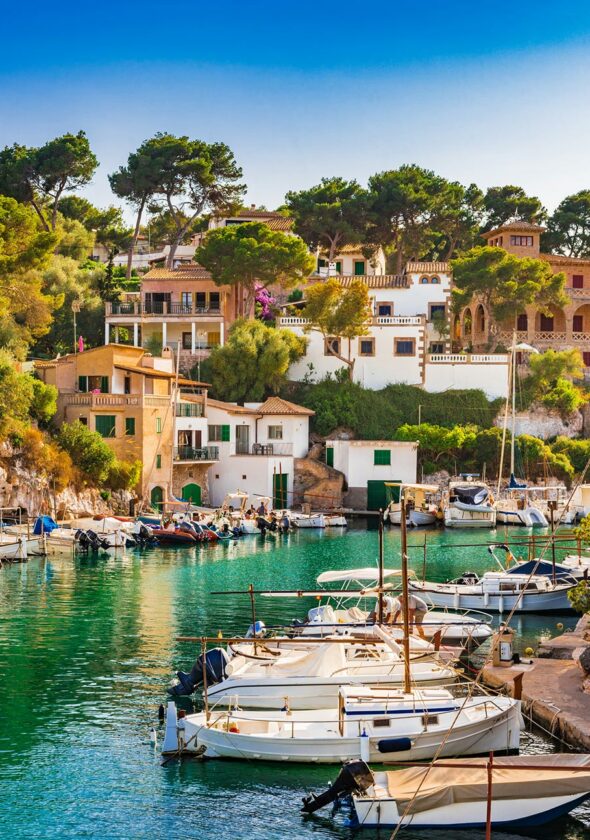 Cala Figuera
Cala Figuera
A charming fishing village by a Y-shaped bay populated by locals and diverse wildlife, including 70 species of exotic birds that feed on the native fig trees and other fragrant flora, Cala Figuera is a designated 765-acre nature reserve where you can hike the trails shared with wild goats and rabbits.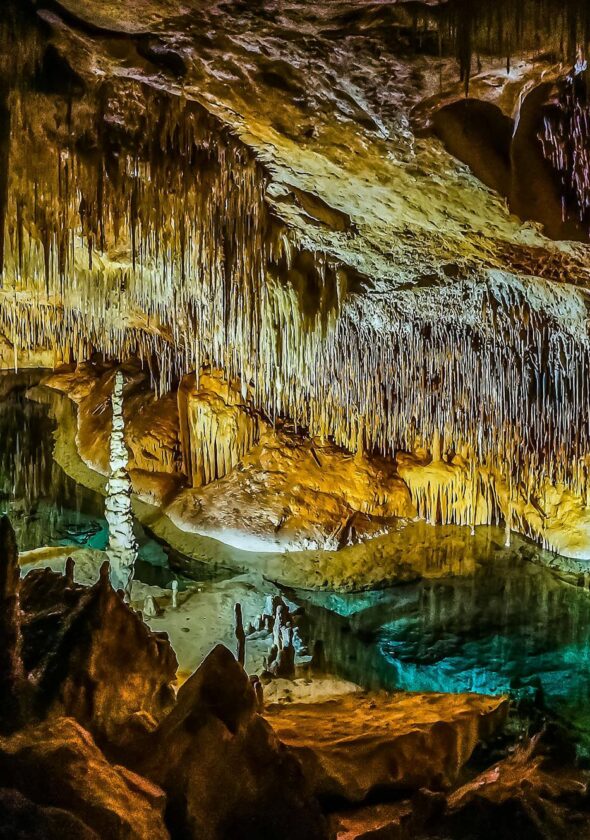 Drach Caves
Drach Caves
Traverse one of the largest subterranean lakes in the world in the enigmatic underground world of the Caves of Drach. The four interconnected caves – Black Cave, White Cave, Cave of Luis Salvador, and Cave of the French – are 25 meters down and nearly 5km long. The water turns from turquoise to deep blue, reflecting the stunning stalactites.
Set between two stunning coves, beside the natural beauty of Mondrago Natural Park, is Ikos Porto Petro. Here, luxurious beachfront experiences meet elegant accommodation and endless views of the Mediterranean. Gourmet dining, five pools, a luxurious Ikos Spa and tennis and paddle courts are all set within the pristine Mallorcan scenery.