Here a rich cultural heritage weaves together classical Greek beauty, Ottoman elegance and Venetian sophistication. Discover the Sanctuary of Asklepieion where Hippocrates taught, visit picture-perfect islands and whitewashed villages, and fall in love with the island home of mythical Hercules.
This idyllic Dodecanese island is known for its abundance of lush greenery.
A paradise of silky white sands, turquoise waters, and the striking Dikeos mountains await around every turn. Blue Flag-awarded beaches beckon with velvet sands and crystal-clear azure waters of the Aegean.
Asclepion & Hippocrates
Asclepion & Hippocrates
According to ancient Greek mythology, Asclepius was the god of medicine and healing, and it was he who lent his name to the ancient site of Asclepion. Established around 400 BC, it was one of the greatest therapeutic centres of the Ancient World, home to the 'Father of Medicine' Hippocrates.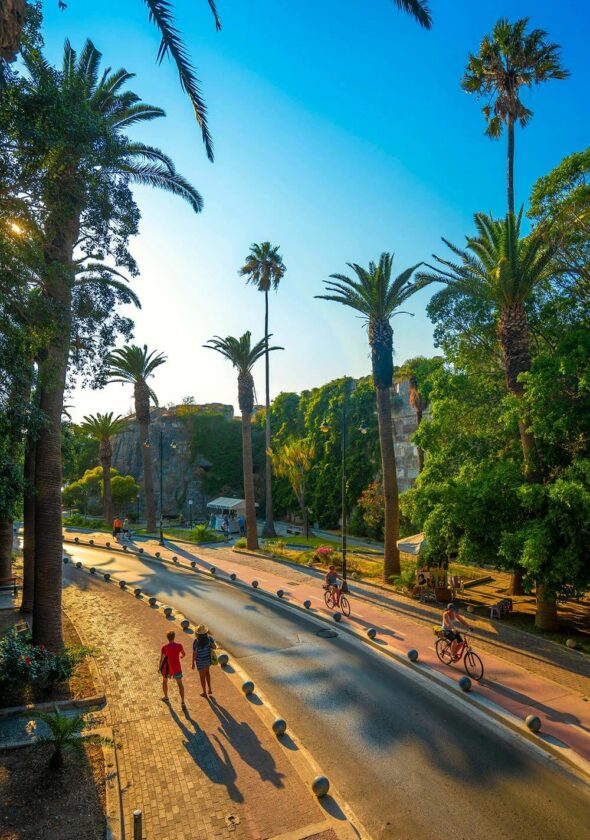 Kos Town
Kos Town
With its intriguing history, gorgeous port and laid-back local ambience, Kos Town is the perfect spot to spend sun-soaked days and starlit evenings. Discover the enticing mix of Ottoman and Italian buildings lining the cobbled streets, wonder at the medieval castle, or soak up some culture in the town's Architectural Museum.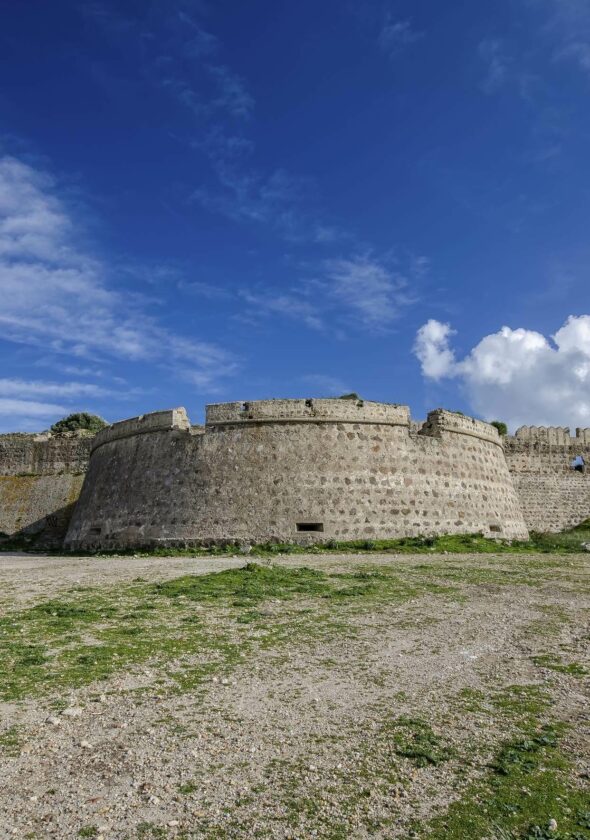 Antimacheia Castle
Antimacheia Castle
Built by the Knights of Saint John in the 14th Century, Antimacheia is a striking Venetian Castle commanding impressive views over the straits separating Kos and the Turkish coast. The once magnificent castle now lies in remarkable ruins and visitors can marvel at breathtaking views across the Aegean.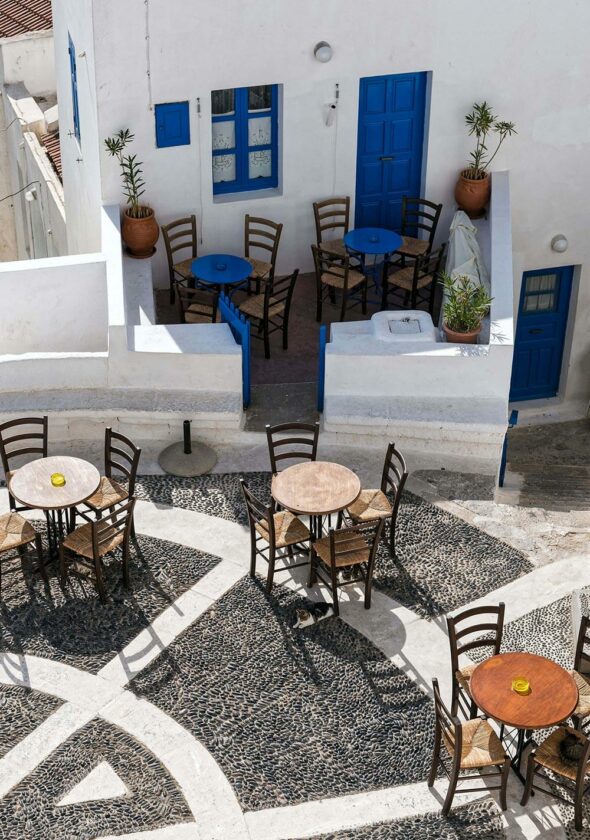 Day Trip to Nisyros
& Nearby Islands
Day Trip to Nisyros
& Nearby Islands
The nearby volcanic island of Nisyros is a relaxed and uncommercialised haven bursting with mystery and mythology. Wander around the main town of Mandraki, a charming village featuring a quaint local museum and monastery dedicated to the island's patron saint, Panagia Splilianis (Virgin Mary of the Cave), then descend into the crater of an ancient volcano.
Set on the southwest coast of this verdant Dodecanese gem, Ikos Aria combines contemporary style and traditional Greek hospitality, all lapped by the waters of the sparkling Aegean. Perched on the dazzling coastline and embraced by 47 lush acres, Ikos Aria offers understated style, natural al fresco spaces and sweeping sea and island vistas.