Inspired by the breathtaking Dassia bay in Corfu, this Mediterranean retreat delicately harmonises with nature. Soothing neutral shades and rich textiles offer Unconditional Luxury, while outdoor sanctuaries combine sweeping vistas and intimate spaces.
"Un elegante santuario, inundado por la luz natural que atraviesa las ventanas panorámicas, en que predominan los tonos suaves y los diseños naturales. Además, con la paleta infinita de colores azules en el cielo y el mar se forma un ambiente de calma creando el escenario perfecto para una merecida escapada en pareja. "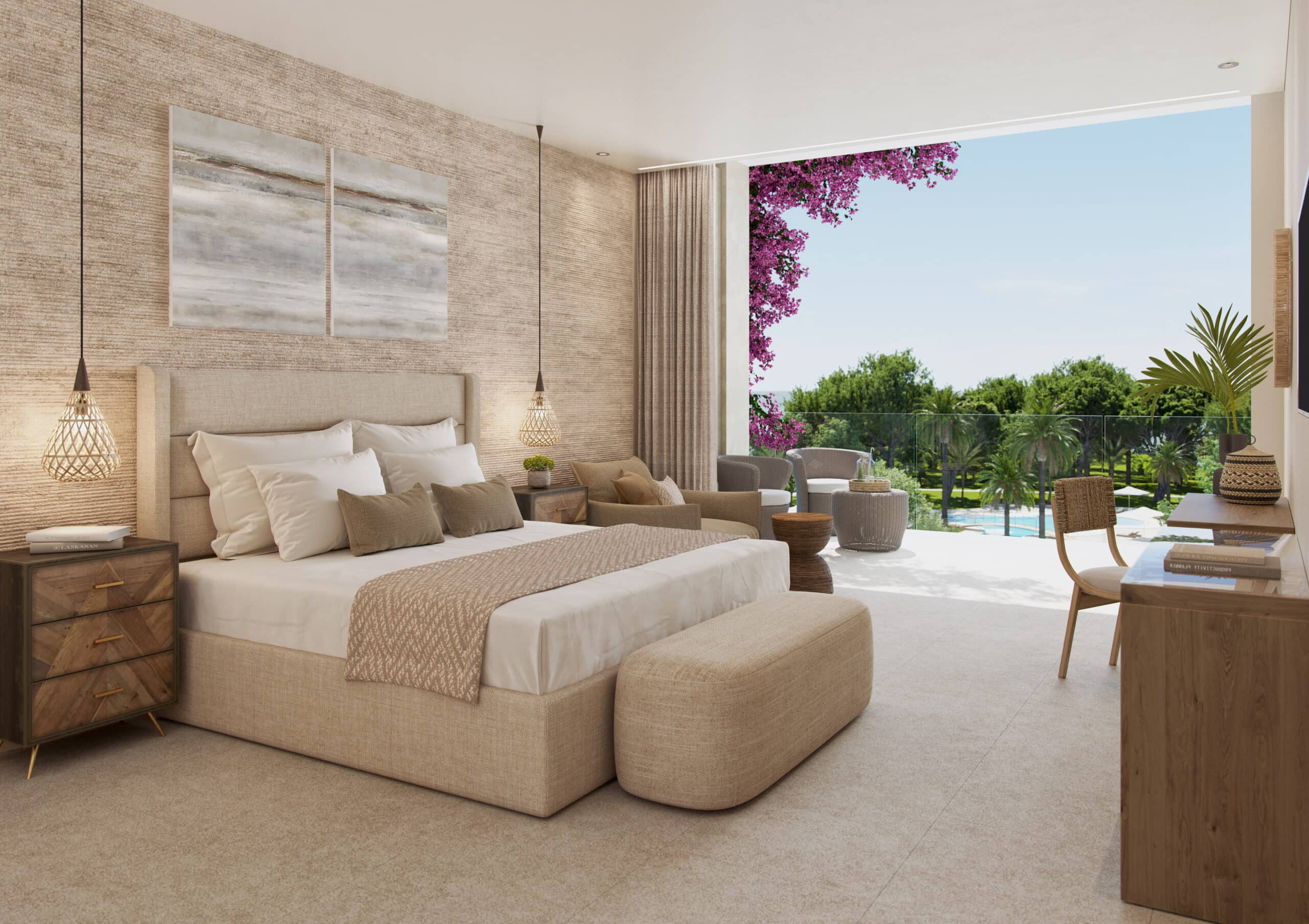 Las familias se encantarán en este amplio alojamiento de habitaciones interconectadas, que combinan la intimidad con un diseño sereno y espacioso a base de suaves tonos neutros. Las ventanas panorámicas con vistas a las aguas cristalinas de la piscina contribuyen también en la creación de unos profundos sentimientos de equilibrio y armonía.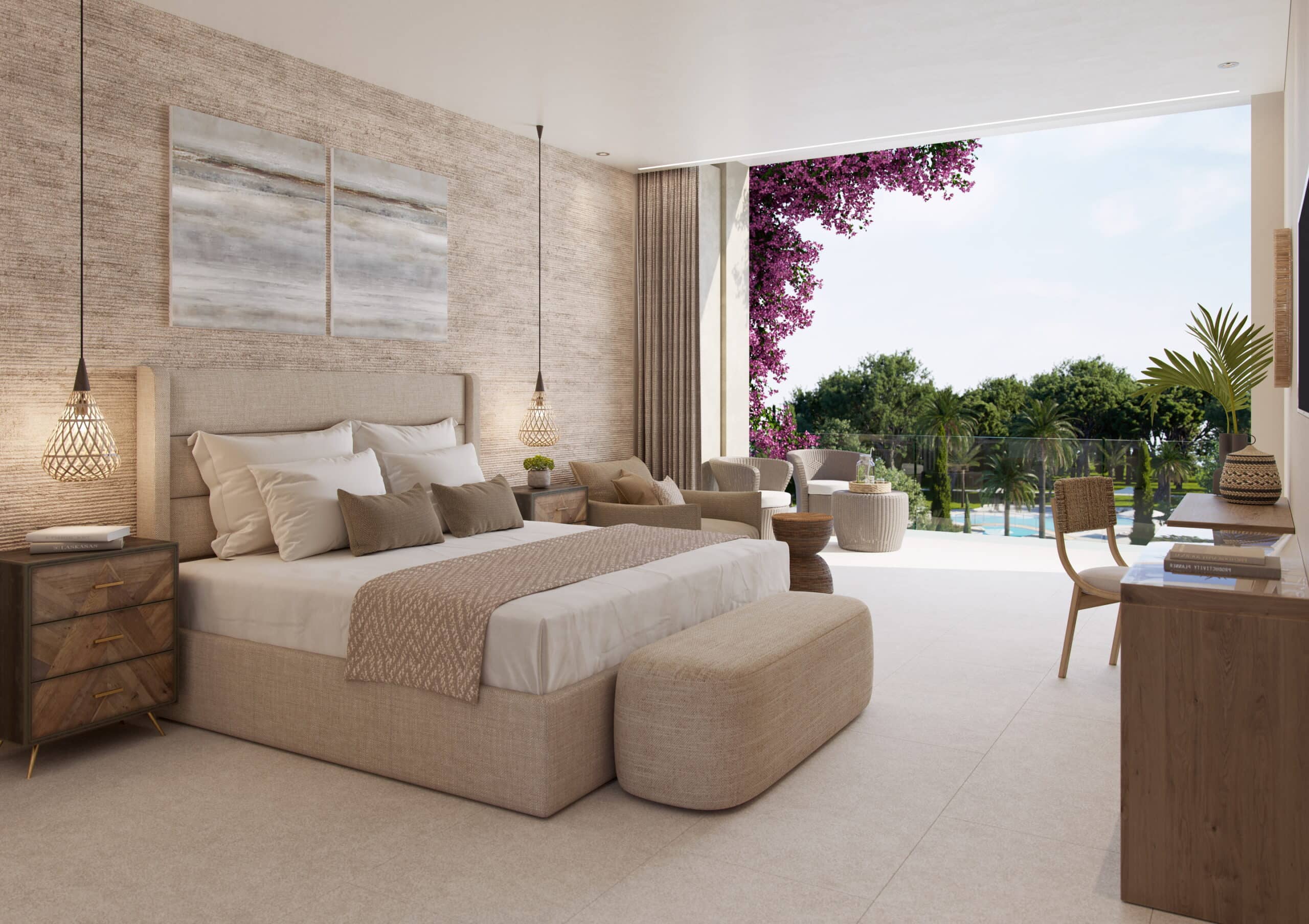 Disfruta de la estancia en una suntuosa suite con jardín privado y amplias vistas a la piscina. Con su estilo elegante y abierto, es el alojamiento ideal para familias pequeñas. Con los espacios interiores en tonos neutros y un jardín que descansa las vistas, crea tu propio oasis privado.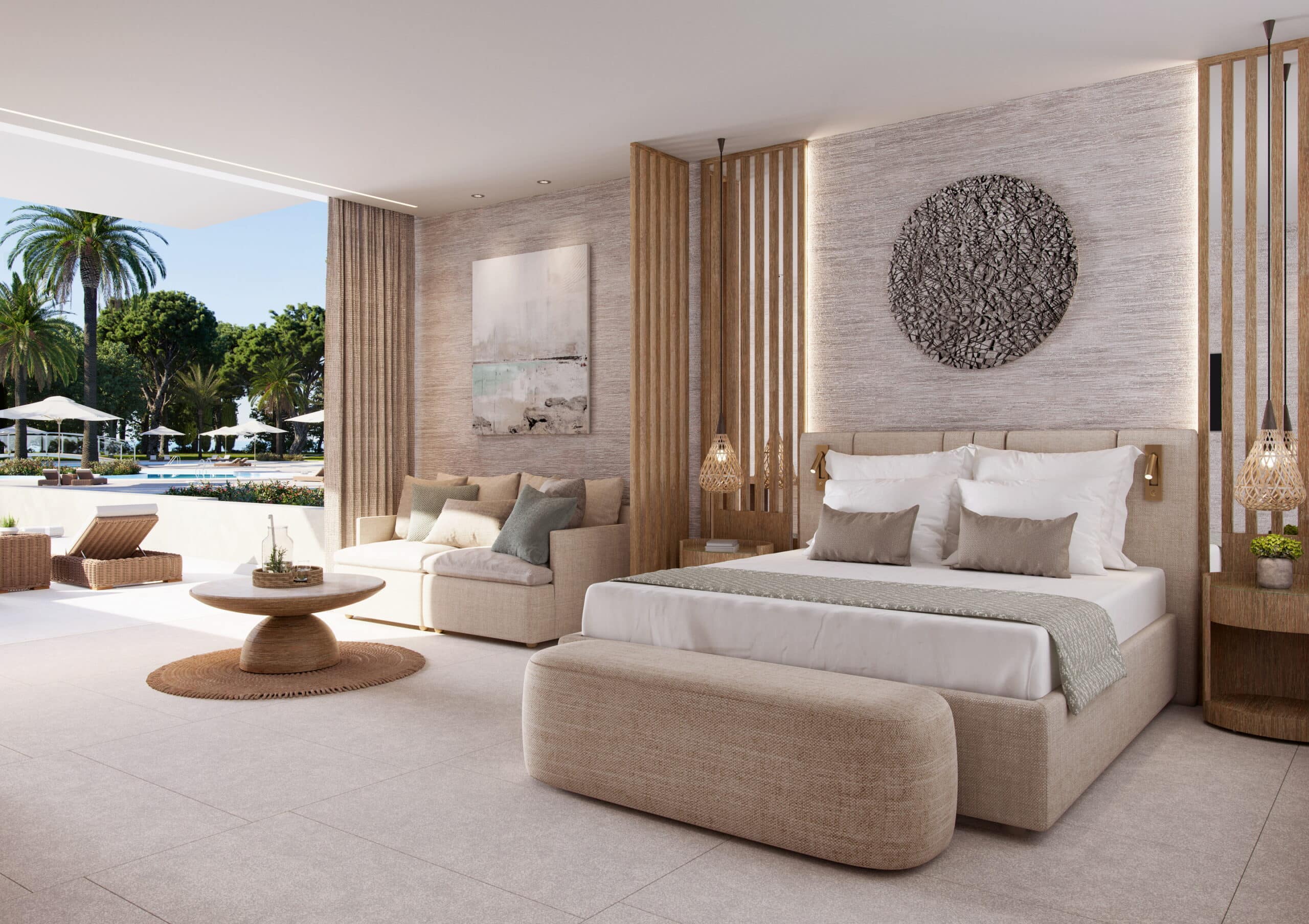 Deluxe Collection Suites at
Ikos Odisia
Las mejores suites de su clase en nuestra Deluxe Collection ofrecen una experiencia Ikos de rango superior para aquellas personas que busquen algo más refinado. Vistas inmejorables, comodidades más amplias y una botella helada de Taittinger para saborear en tu soleado jardín privado o mientras estás tomando el sol en tu piscina privada.
Disfruta de tratamientos de spa gratuitos, servicio de mayordomo Deluxe, acceso exclusivo a las áreas de la Deluxe Collection y una cena especial en la playa.