Понаблюдайте, как медленно заходит солнце в Эгейское море, в оживленном баре на свежем воздухе или с собственного балкона, посетите мюзикл или детское представление или танцуйте всю ночь напролет на бархатном песке на одной из наших незабываемых пляжных вечеринок.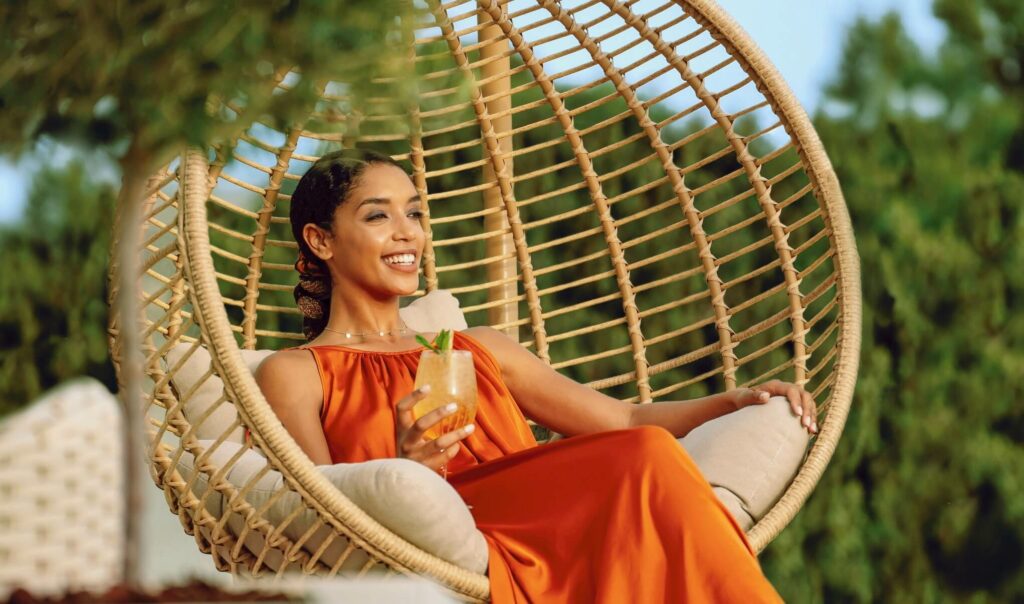 В Ikos Aria найдется что-то для каждого – от живой музыки в стильном лобби-баре до восхитительного коктейля в тенистых садах или яркого шоу в нашем театре. Кроме того, вы можете провести романтический вечер на собственном балконе и отметить чудесный день напитками из мини-бара, который пополняется ежедневно.
В Ikos Aria ежедневно проходят яркие вечеринки или увлекательные шоу. Приятно проведите время на живом выступлении музыкантов, которые будут развлекать вас и джазом, и исполнением популярных хитов, и традиционной греческой музыкой, посмотрите замечательный мюзикл, отведите своих малышей на детское представление или завершите ночь танцами под звездами на одной из наших эксклюзивных вечеринок.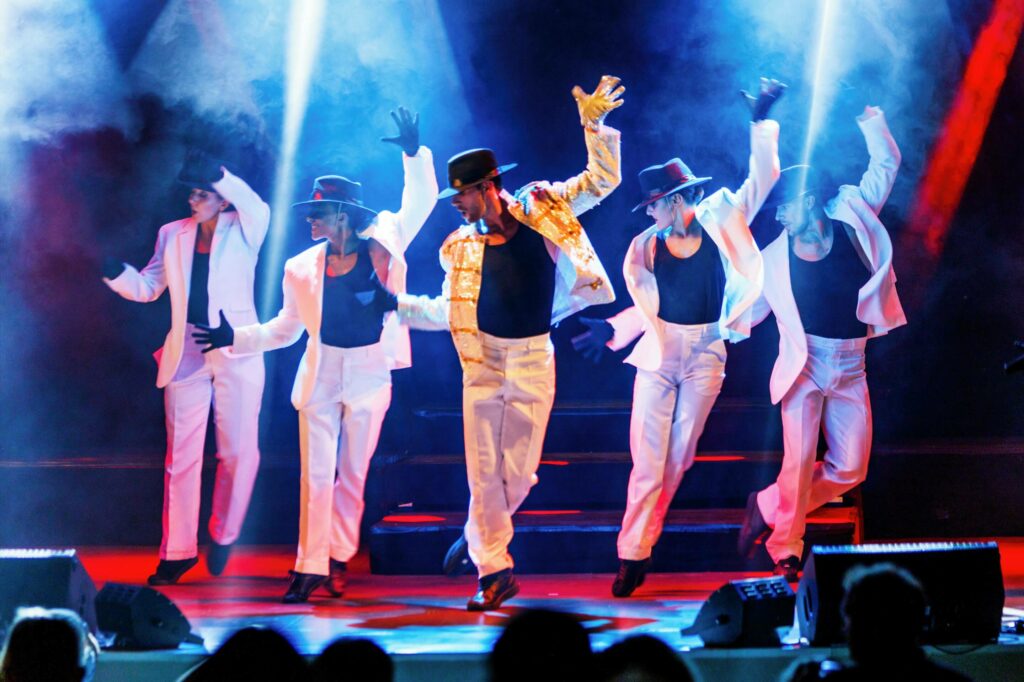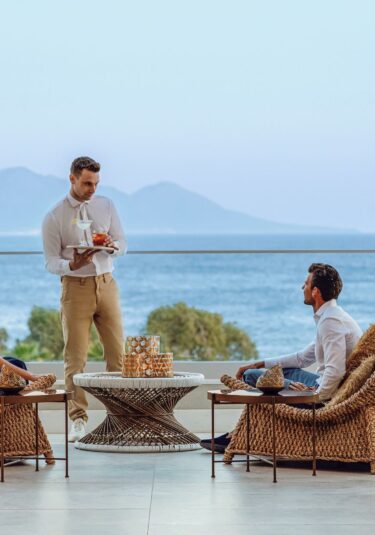 Open: 09:00-01:00
Lobby Bar
Relax with a steaming cup of freshly brewed coffee, sip on a fine wine or indulge in a signature cocktail in the sophisticated environs of the Lobby Bar. The perfect place to take a moment for yourself or converse with like-minded travellers at any time of day.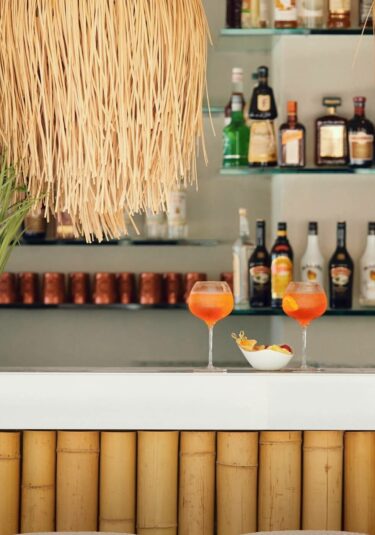 Open: 18:00-24:00
Lagoon Lobby Bar
Enjoy stunning views of the sun setting over the sparkling Aegean Sea , while sipping on expertly-crafted cocktails, premium beers and a curated selection of local and international wine labels.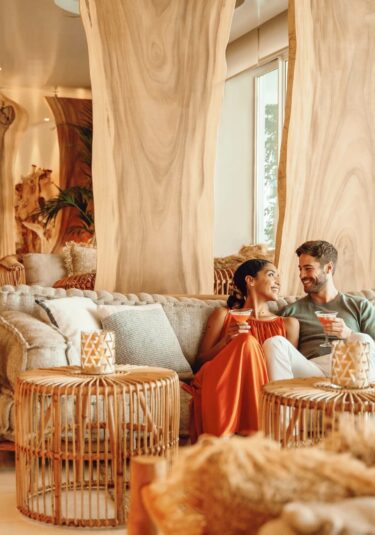 Open:09:00-24:00
Deluxe Lobby Bar
Deluxe Lobby bar is an exclusive offering for guests staying in our Deluxe Collection accommodation. Enjoy premium wines, signature cocktails and a long list of delicious beers in a sophisticated and elegant atmosphere.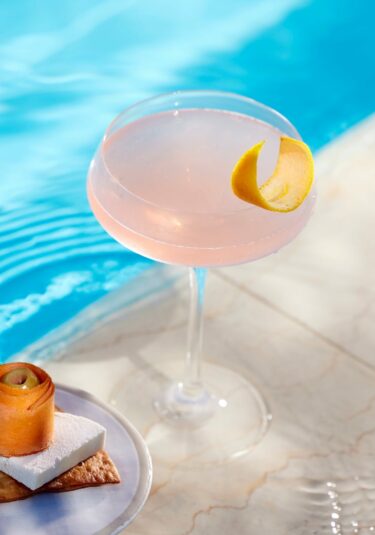 Open: 09:30-18:00
Main Pool Bar
Spend dreamy summer days soaking up the sun on ultra-comfortable sunbeds and plunging into pristine, sparkling pools. And for when you need a refreshing beverage or tasty poolside snack, our Main Pool Bar is open all day to cater to your every need.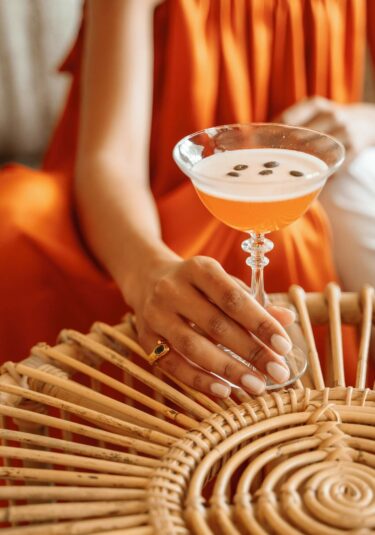 Open: 23:30-02:00
Night Club
For a final night-cap after an endlessly exciting day at Ikos Aria, head to the ultra-modern, vibrant Night Club. From fruity cocktails to delicious spirits, you're sure to find your match.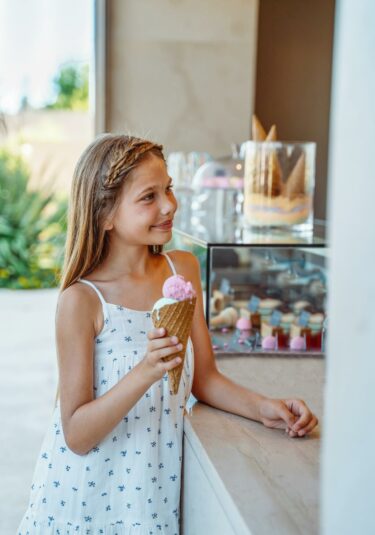 Open:10:30-18:30
Gelaterie
Treat the whole family to a deliciously refreshing ice cream in the coolest surroundings at Gelaterie, at no extra cost. Creamy goodness and spectacular views await for you.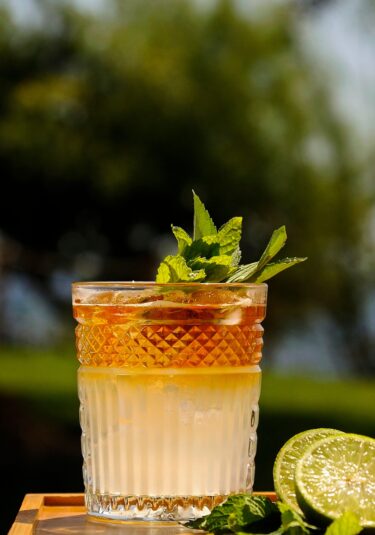 Open: 09:30-18:00
Beach Pool Bar
Enjoy a refreshing drink or light snack at the Beach Pool Bar. Soak up the sun or shelter in the shade as you watch the waves lap the sugary sands.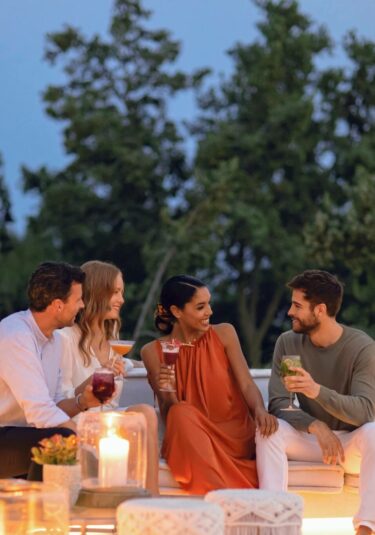 Open: 09:30-18:00
Deluxe Pool Bar
Exclusively for guests staying in our Deluxe Collection Suites, the Deluxe Pool Bar offers magnificent views, premium drinks, and a tasty snacks in a stylish al fresco environment.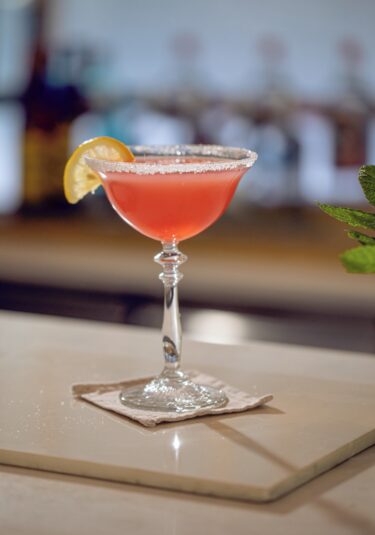 Open: 20:00-23:00
Teatro Bar
Enjoy an evening of laughter and entertainment at Teatro Bar, a vibrant spot where you can enjoy signature cocktails, fine wines and premium night clubs in stylish and classic surroundings.