Degusta un cóctel mientras el sol se pone sobre un mar Egeo de mil colores, diviértete con un espectáculo infantil con los más pequeños y experimenta la famosa hospitalidad griega en uno de los bares vibrantes de Ikos Olivia. Incluso puedes relajarte en tu balcón privado con vistas a las costas fascinantes de Calcídica.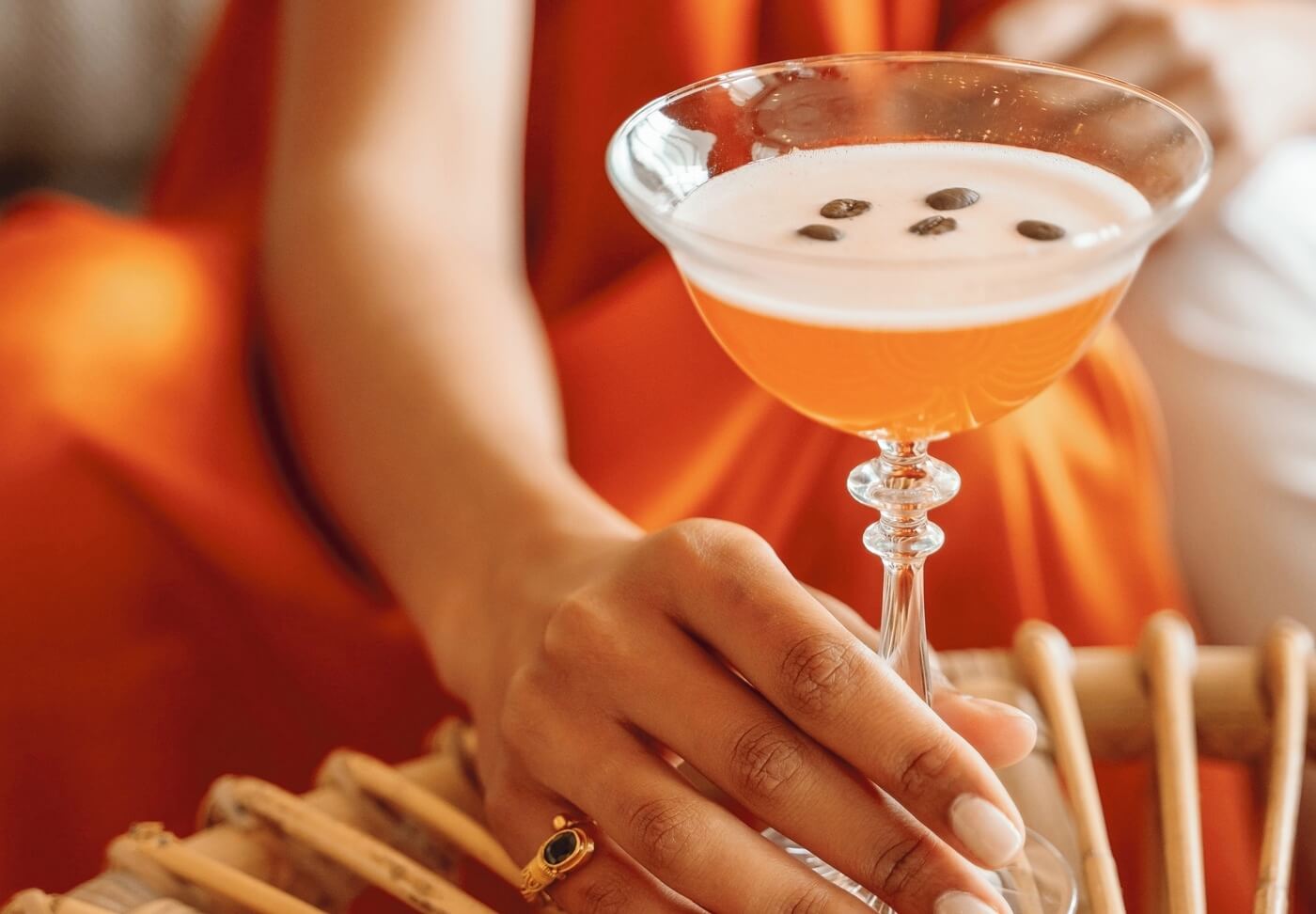 Disfruta del Unconditional Luxury en uno de los seis bares del resort. Con cervezas premium, licores de calidad y una carta de vinos con 300 etiquetas, elige tu bebida favorita mientras te relajas en el Pool Bar o ante las vistas extraordinarias al mar en el Beach Bar. Los huéspedes de la Deluxe Collection tienen a su disposición además un acceso exclusivo al Deluxe Pool Bar, con vistas a los jardines exuberantes. Otra alternativa sería dar comienzo a tus tardes con un aperitivo en el Lobby Bar o el elegante Teatro Bar.
Espectáculos deslumbrantes
Todos y cada uno de los huéspedes están invitados a nuestra atractiva selección de entretenimiento en Ikos Olivia. Asiste con los más pequeños a espectáculos infantiles graciosos, a una representación teatral o a fabulosas actuaciones en vivo. La oferta sigue tentadora con una agenda que incluye películas de cine o música en vivo, desde relajadas notas de jazz hasta melodías tradicionales griegas. Y en ningún caso no te pierdas nuestras fiestas animadas en la playa.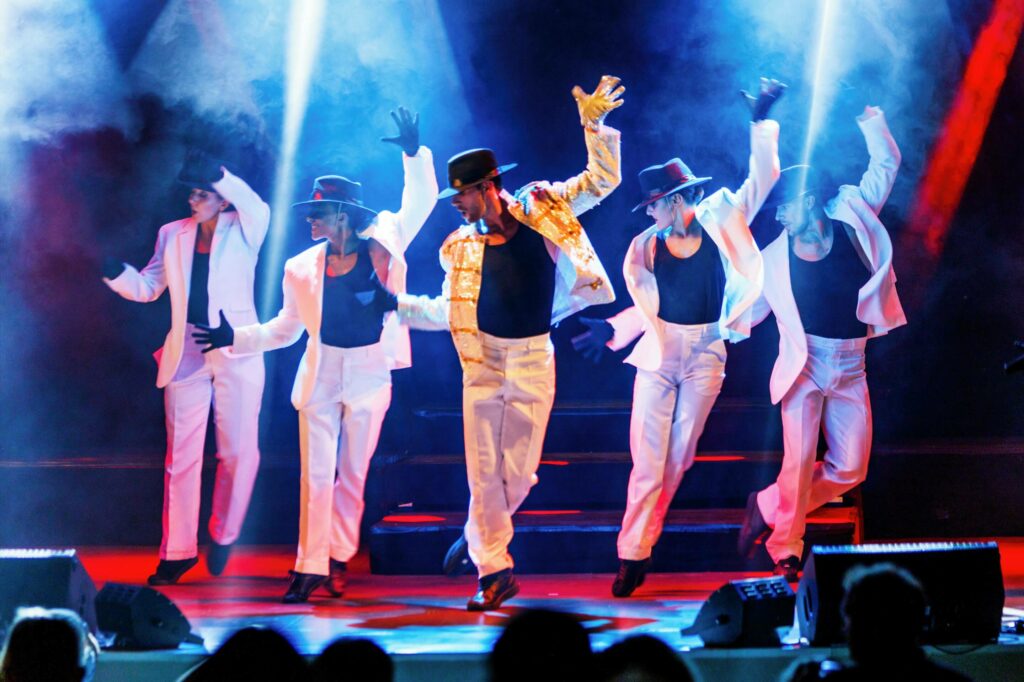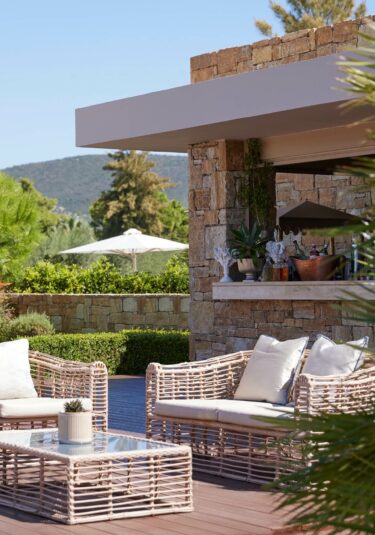 Open: 09.00 – 18.00
Deluxe Pool Bar
Offering a premium menu of fine wines, cocktails, icy refreshments and gourmet pool snacks, the Deluxe Pool Bar is reserved exclusively for guests staying in our Deluxe Collection Suites. Bask in the shade or soak up the sun surrounded by calm, beauty, and indulgence.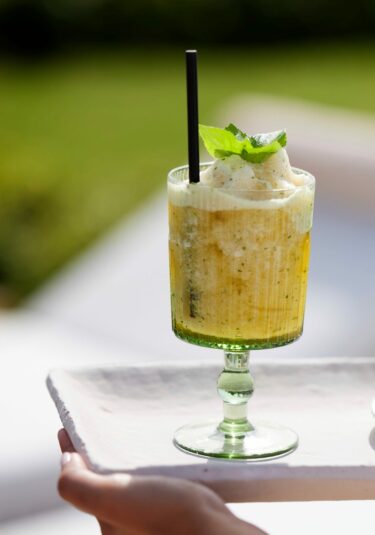 Open: 09:00 – 24:00
All Day Bar
Head down to the All Day Bar to quench your thirst and satiate your hunger at any time of day. With panoramic sea views and a premium menu, this bar is the perfect place for snacks and refreshments.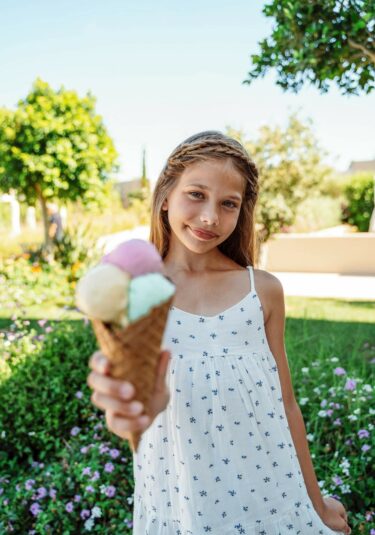 Open: 10.00 – 19.00
Gelaterie
Take the edge of the heat with a creamy and delicious ice cream.Visit Gelateria for a refreshing bite of dairy delight and a table with a view.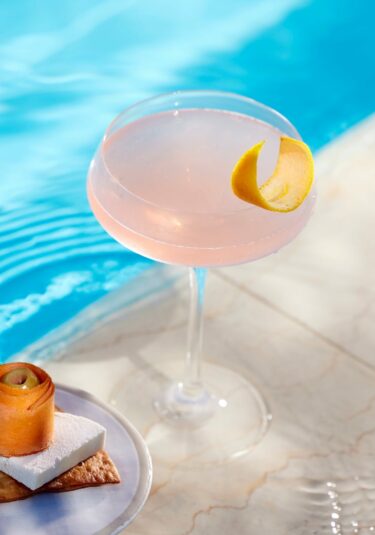 Open: 09.00 – 18.00
Pool Bar
The perfect place to soak up the sun while enjoying your favourite cocktail iced beverage. Conveniently located for your post-swim snacks and refreshments.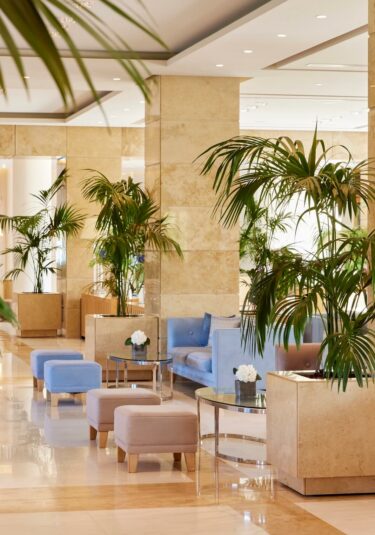 Open: 09.00 – 02.00
Lobby Bar
"A sophisticated spot to enjoy delicious cocktails, aromatic coffee creations by trained baristas, and an impressive selection of wine labels. "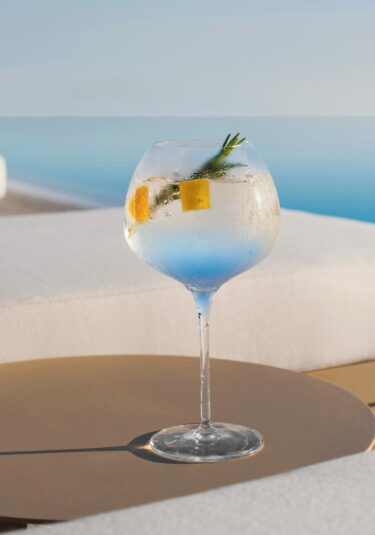 Open: 09:00-18:00
Beach Bar
For days spent soaking up the Halkidiki sun on our exclusive Blue Flag stretch of sandy beach, the Beach Bar service offers various refreshments, from soft drinks and fruity cocktails to beachside snacks.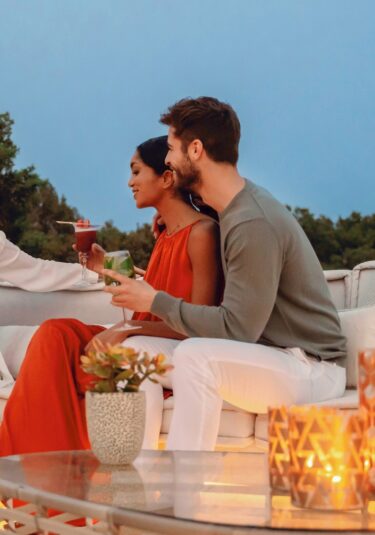 Open: 20.30 – 24.00
Teatro Bar
For evenings spent laughing the night away with your loved ones, there's no better spot than Teatro Bar, a vibrant and sophisticated spot offering expert cocktails, beers and an unmatched selection of wine labels.