Savourez des expériences authentiques corfiotes, une cuisine internationale exquise et une vaste collection de vins dans les six restaurants raffinés du resort. Les menus à la carte créés par des chefs étoilés proposent des saveurs italiennes, grecques, espagnoles et asiatiques, ou encore des buffets aux accents méditerranéens. Trouvez l'accord mets et vin parfait grâce à notre sélection de 300 grands crus. Ou aventurez-vous dans un restaurant local de Corfou pour une expérience culinaire authentique dans le cadre de notre programme Sortir Dîner. Le tout inclus dans votre séjour.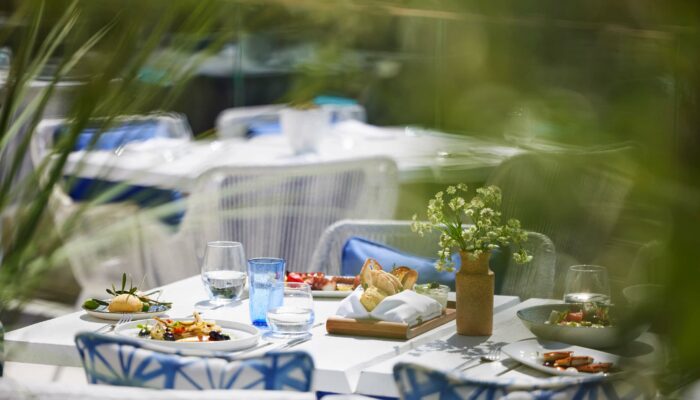 Savourez la richesse de la cuisine grecque avec un délicieux twist moderne dans un décor romantique en plein air. Combinant tradition grecque, techniques innovantes et goûts modernes, le menu d'Ouzo a été créé par le chef étoilé Lefteris Lazarou.
Envolez-vous des rives de Nea Moudania vers les rues pavées d'Italie, guidé par le génie du chef étoilé Ettore Botrini. Fresco propose des repas à la carte mariant saveurs italiennes authentiques et produits locaux frais, le tout accompagné du parfait accord mets et vin.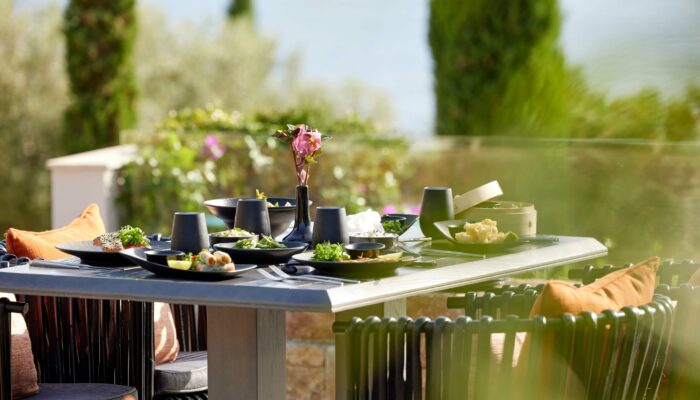 Pour un dîner à la carte servi dans un décor intérieur élégant ou sur le balcon d'Anaya, goûtez le menu raffiné, imaginé par le chef étoilé Thiou. Délectez-vous des saveurs aromatiques de l'Asie, de la Thaïlande à la Chine et l'Inde.
Célébrez les saveurs de l'Espagne dans le restaurant à la carte du chef étoilé David Ibarboure. Goûtez un large éventail de mets exquis, influencés par les traditions andalouses ensoleillées et la gastronomie espagnole moderne.
Traditions grecques enchanteresses et style contemporain innovant se mêlent dans ce superbe décor en plein air dans le cadre verdoyant d'Ikos Odisia. Découvrez des versions modernisées de plats familiaux séculaires, parfaitement assortis à une carte des vins provenant des meilleurs vignobles ensoleillés de la Méditerranée.
Situé directement sur le sable, Sea Grill sert de délicieux mets au barbecue sur la plage. Visitez le kiosque pour découvrir les fruits de mer les plus frais, les viandes tendres et les délicieux légumes, le tout grillé à la perfection sous vos yeux.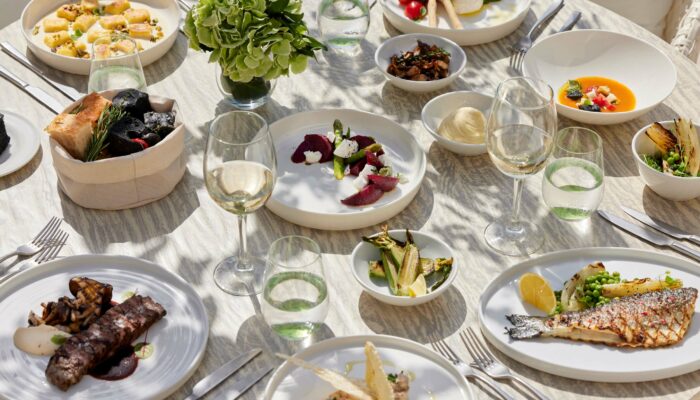 Savourez un éventail de plats délicieux élaborés à base de produits de saison ensoleillés ,que toute la famille adorera. Flavours, avec son restaurant méditerranéen décontracté de style buffet, offre une vue surplombant le littoral éblouissant de Corfou et la mer Ionienne azur.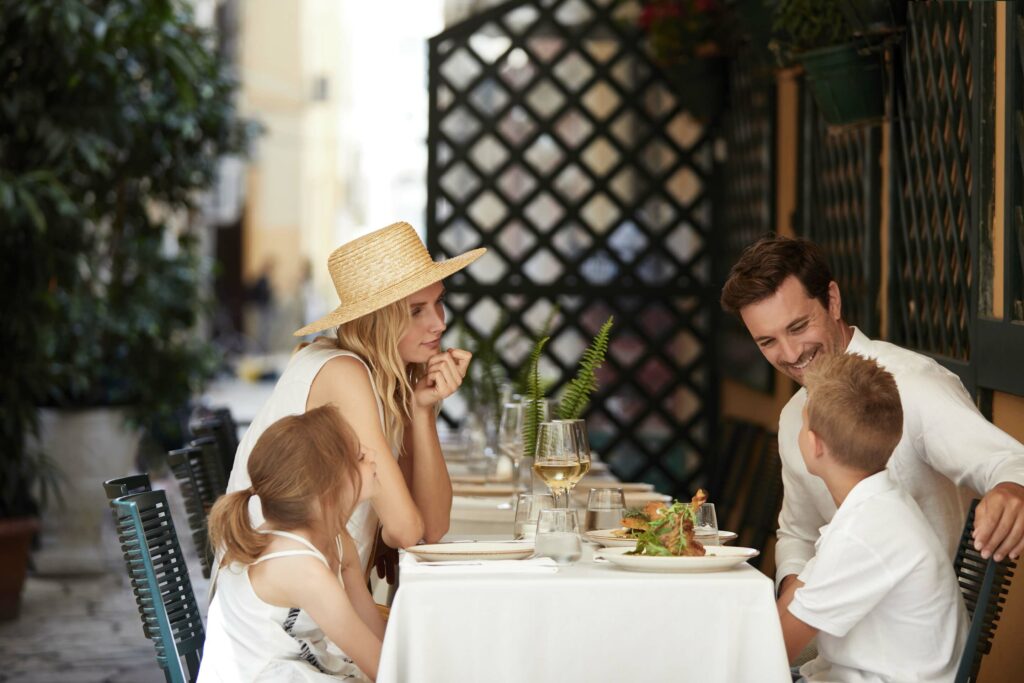 Découvrez la fusion unique des influences grecques et vénitiennes qui définit la cuisine corfiote, dans le cadre de notre programme Sortir Dîner. Prenez un bateau privé pour l'île de Vidos recouverte de pins pour une expérience culinaire inoubliable dans un lieu spectaculaire. Le menu créatif propose des mets de poisson frais et de fabuleux cocktails ainsi que de superbes vues sur la côte. Le tout est inclus sans frais supplémentaire.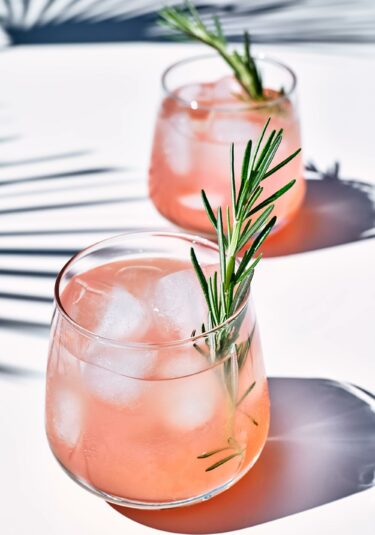 Open: 08:00 – 01:00
Lobby Bar
A space to meet, greet and while away the hours. The stylish Main Lobby welcomes you to enjoy a morning coffee or a lunch time aperitif.​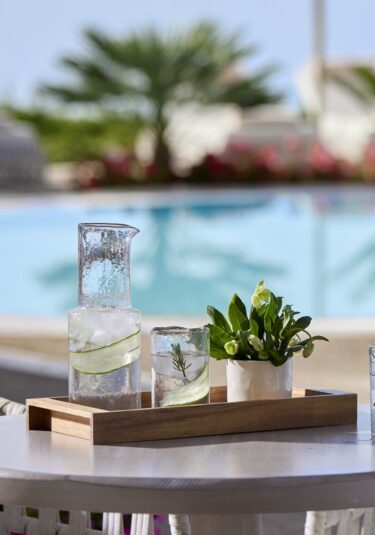 Open: 09:00 – 20:00
Pool Bar
Dive into the flavours of Ikos, with chilled drinks served at the Aqua Pool Bar. Enjoy a refreshing drink set against the backdrop of the sparkling pool.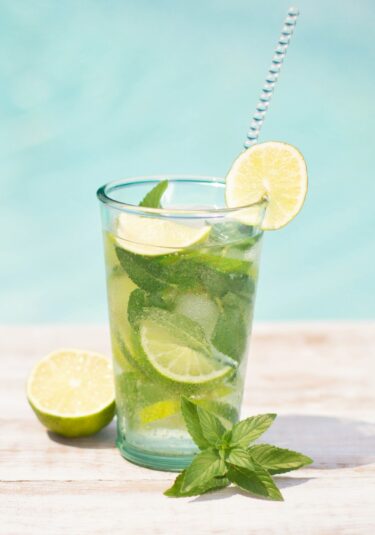 Open: 09:00 – 22:30
Deluxe Pool Bar
An exclusive poolside space, where our expert mixologists shake up contemporary-classics, the Deluxe Lounge Pool Bar is reserved just for our Deluxe Collection guests.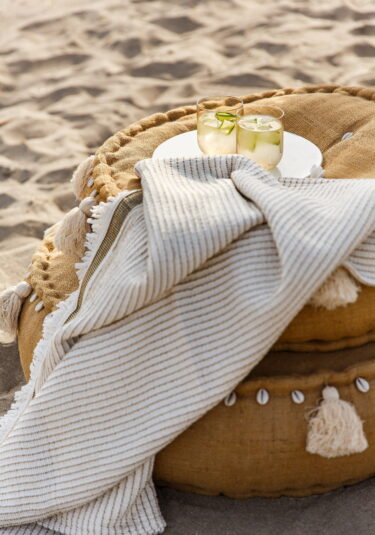 Open: 09:00 – 22:30
Sea Pool Bar
Where crystalline pools meet sparkling shores. Drink in your surrounds at the Sea Pool Bar, where you can enjoy drinks throughout the day with your toes in the sand.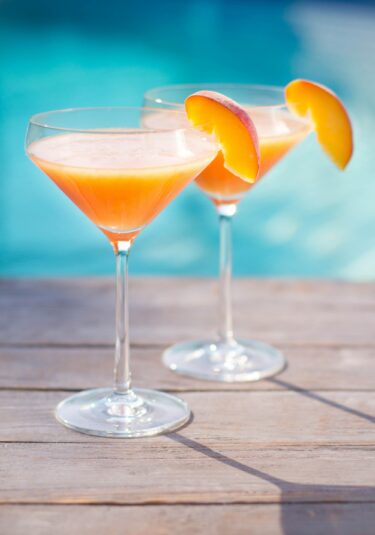 Open: 09:00 – 20:00
Central Pool Bar
Take your pick from the extensive cocktail list and bathe in the sun-soaked ambience of the Central Pool Bar, at the very heart of Ikos Odisia.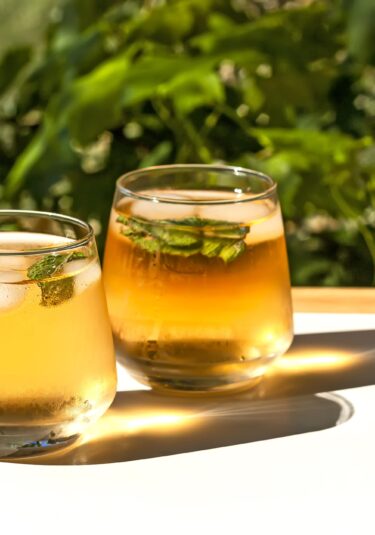 Open: 09:00 – 23:30
Beach Club
Enjoy views over golden sands and the soothing surrounds of the boho-chic Beach Club, all accompanied by our inspired cocktail list.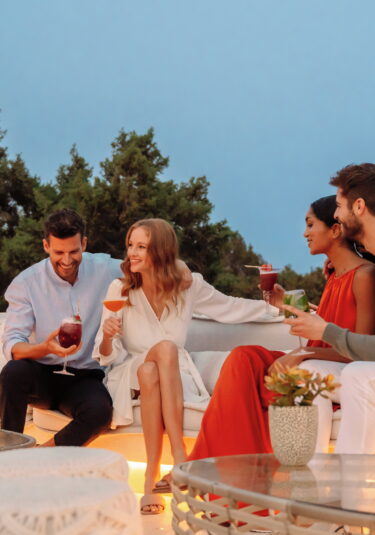 Open: 21:00 – 24:00*
Teatro
Enjoy elegant evenings at the Theater Bar Teatro, wheer you can take your pick from the superb selection of wines and cocktails in sumptuous surrounds. *According to entertainment programme.