Το χαλαρωτικό Superior Double Room είναι ένα ευρύχωρο και ιδιωτικό καταφύγιο για ζευγάρια, με κομψό ντιζάιν, εξαιρετική επίπλωση και παράθυρα πλήρους μήκους που ανοίγουν στο ιδιωτικό σας μπαλκόνι. Επιλεγμένα δωμάτια με θέα στη θάλασσα και με πλευρική θέα στη θάλασσα βλέπουν στη γαλήνια Μεσόγειο.
Περισσότερες Λεπτομέρειες
Αυτό το δωμάτιο προσφέρει κλιματισμό, θέρμανση, μίνι μπαρ, παροχές για τσάι/καφέ, Smart TV με δυνατότητα casting και Wi-Fi. Παρέχονται επίσης πολυτελή προϊόντα μπάνιου Anne Semonin, στεγνωτήρας μαλλιών, παντόφλες, μπουρνούζια και θυρίδα ασφαλείας.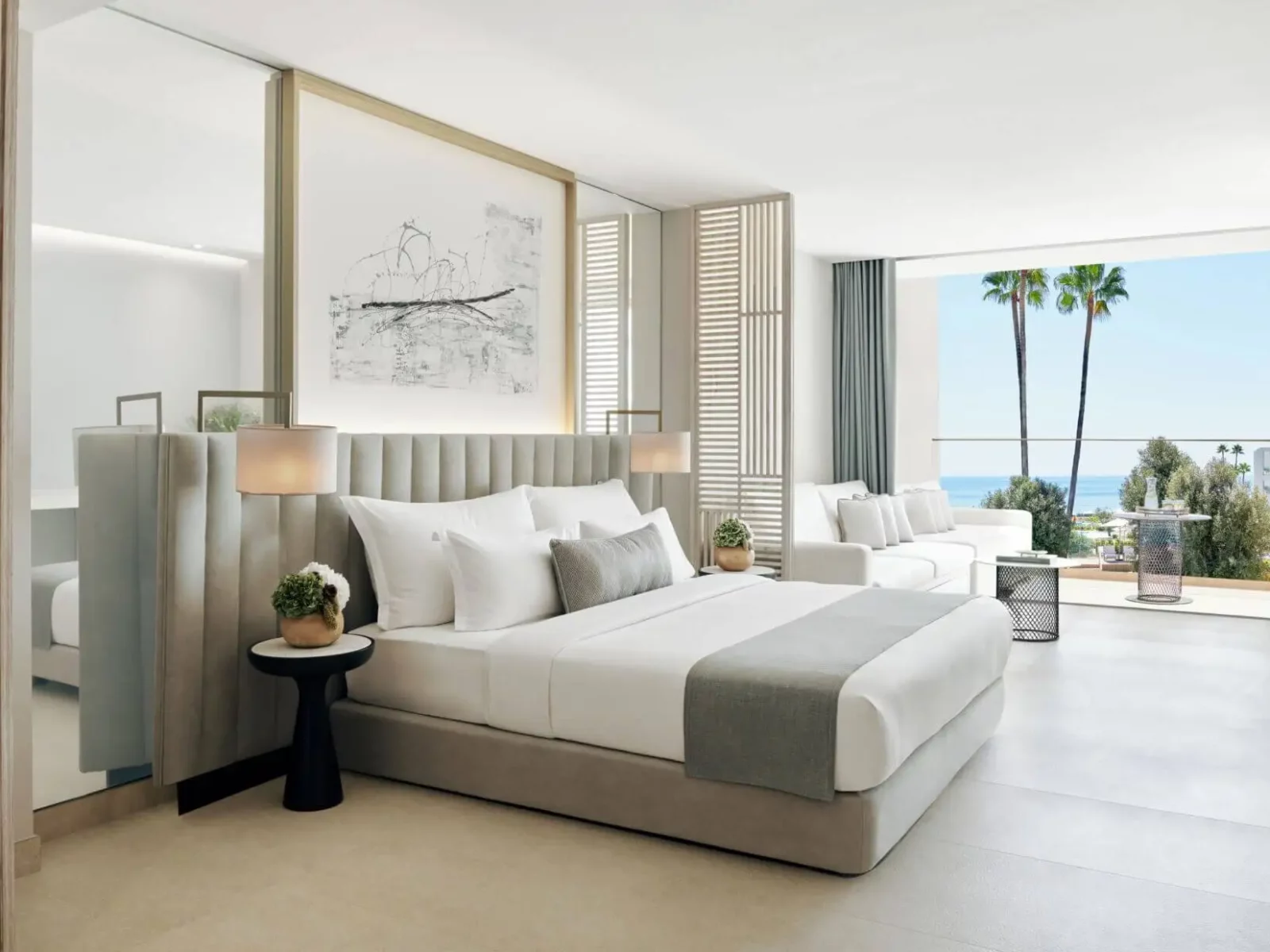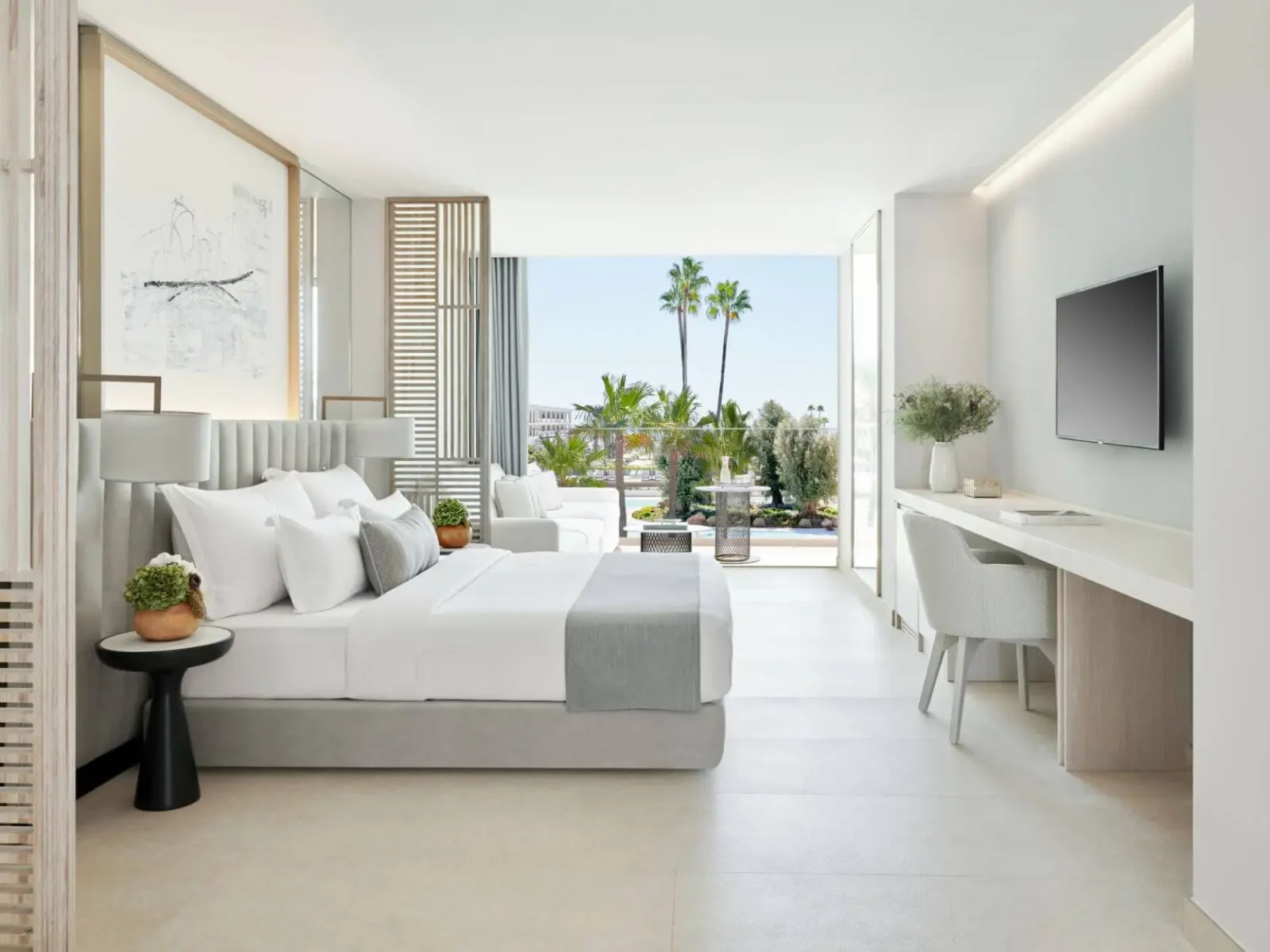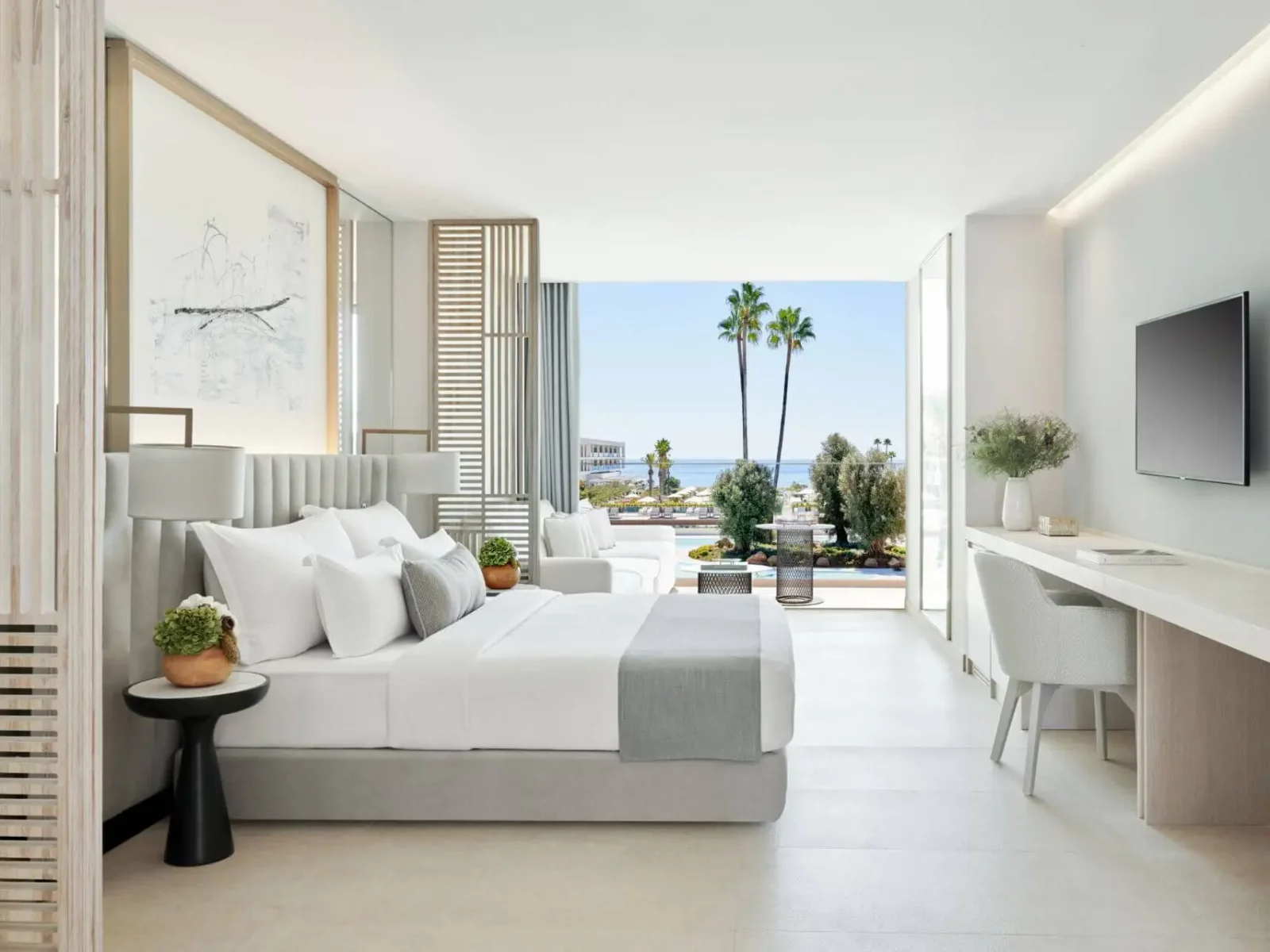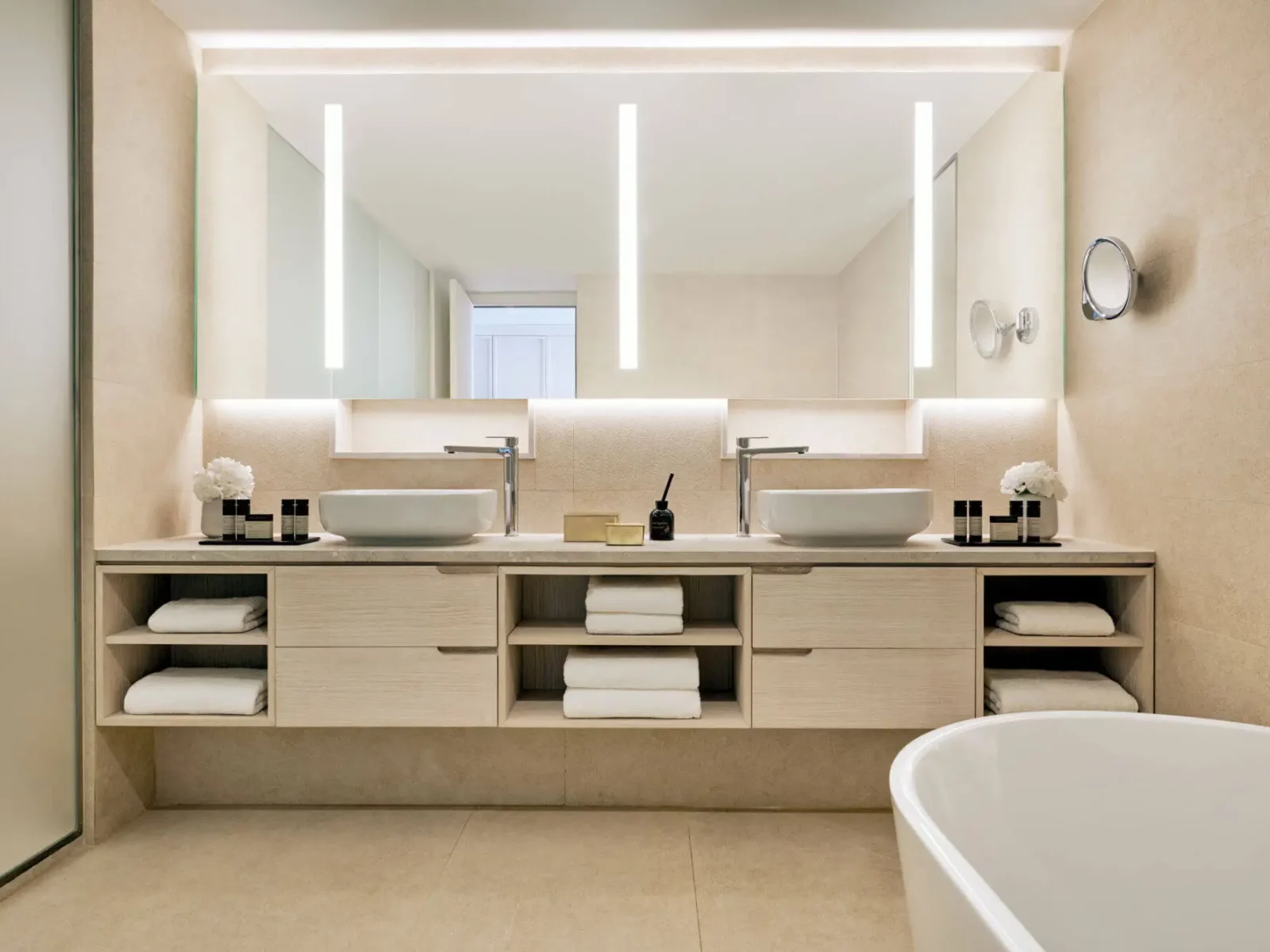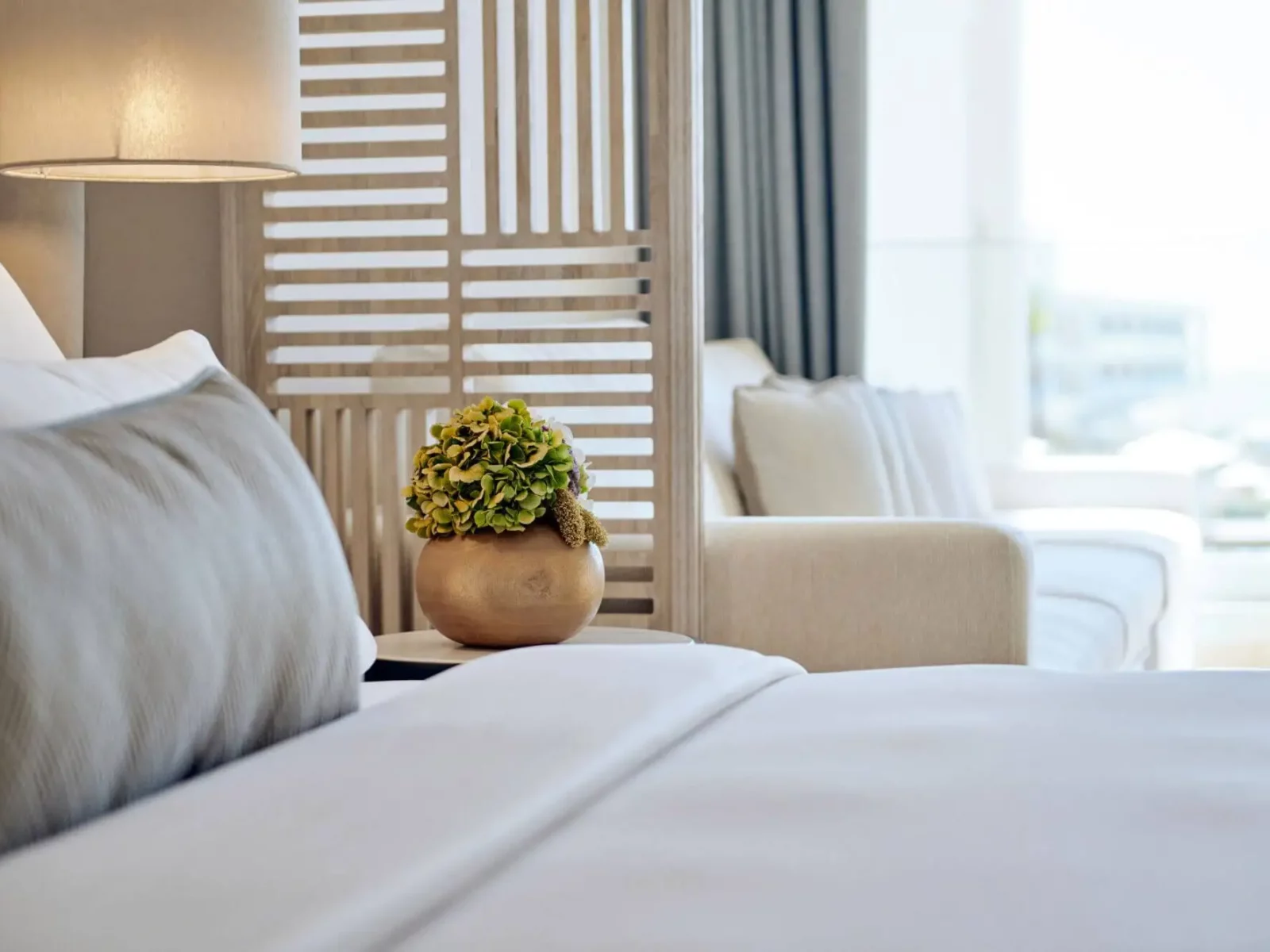 * Sample floor plan and images for illustration purposes only. Actual room layout and size may vary from those shown.
Ανακαλύψτε περισσότερα δωμάτια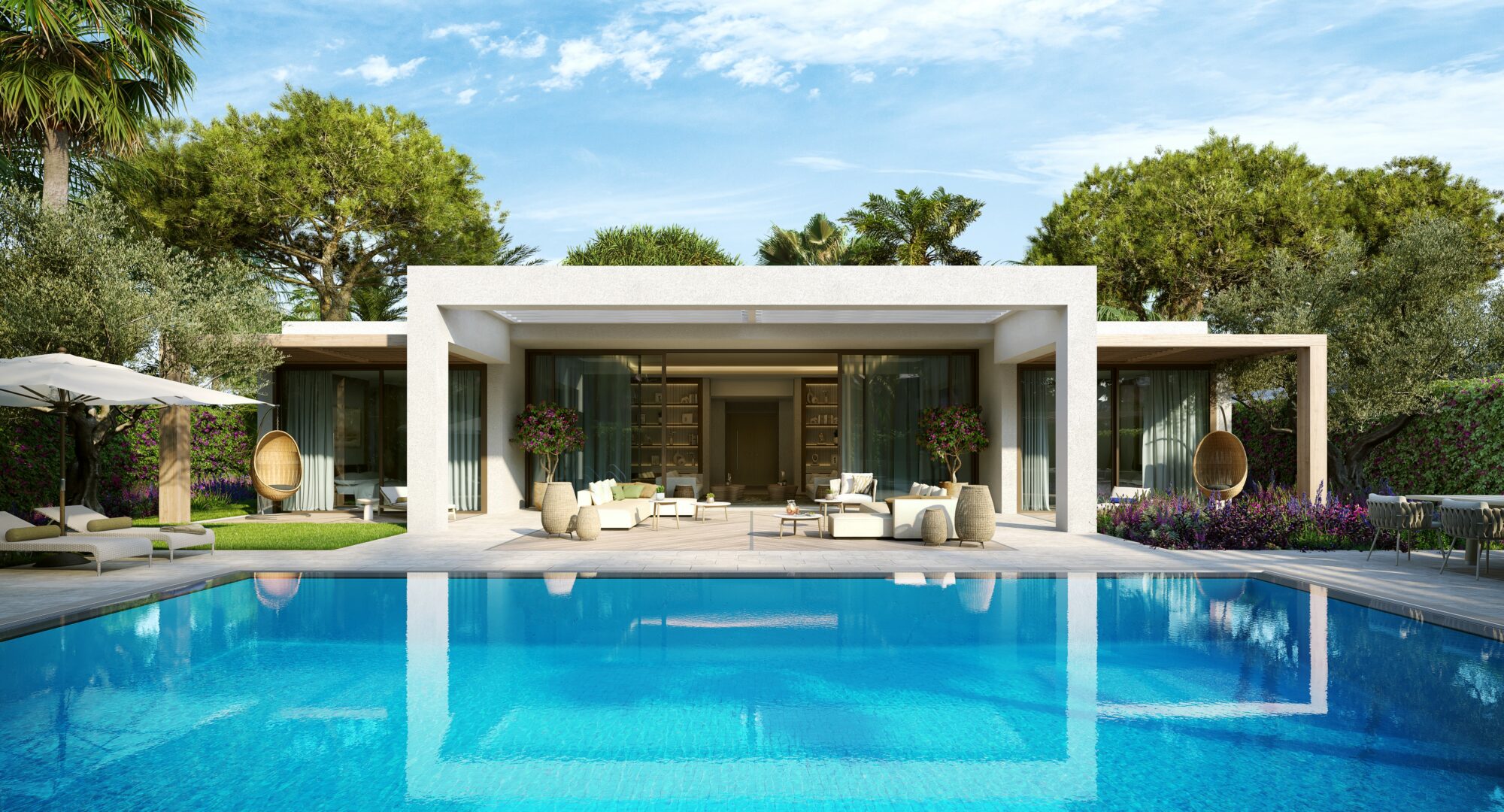 Deluxe Four Bedroom Villa Private Pool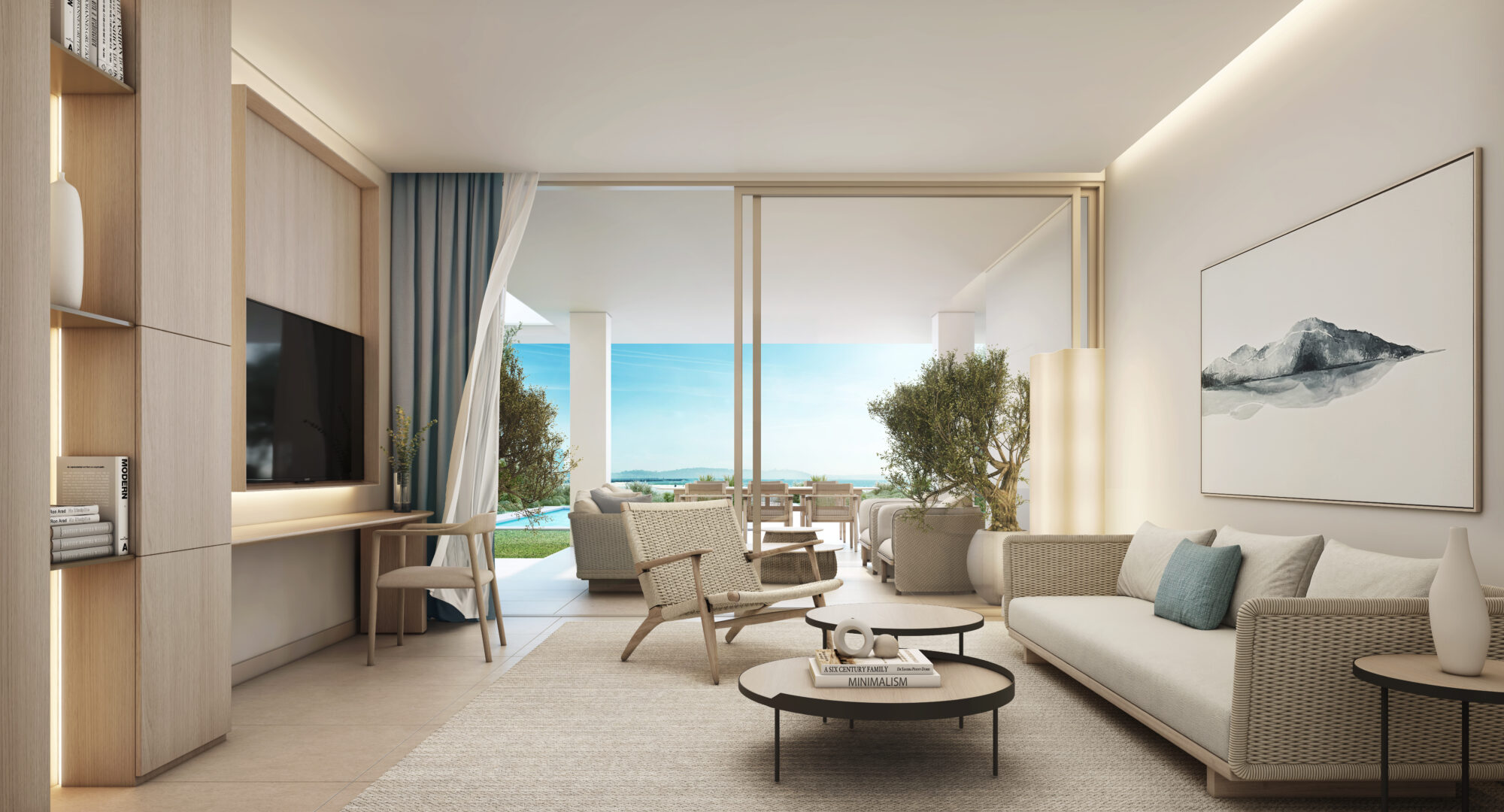 Deluxe Three Bedroom Suite Private Pool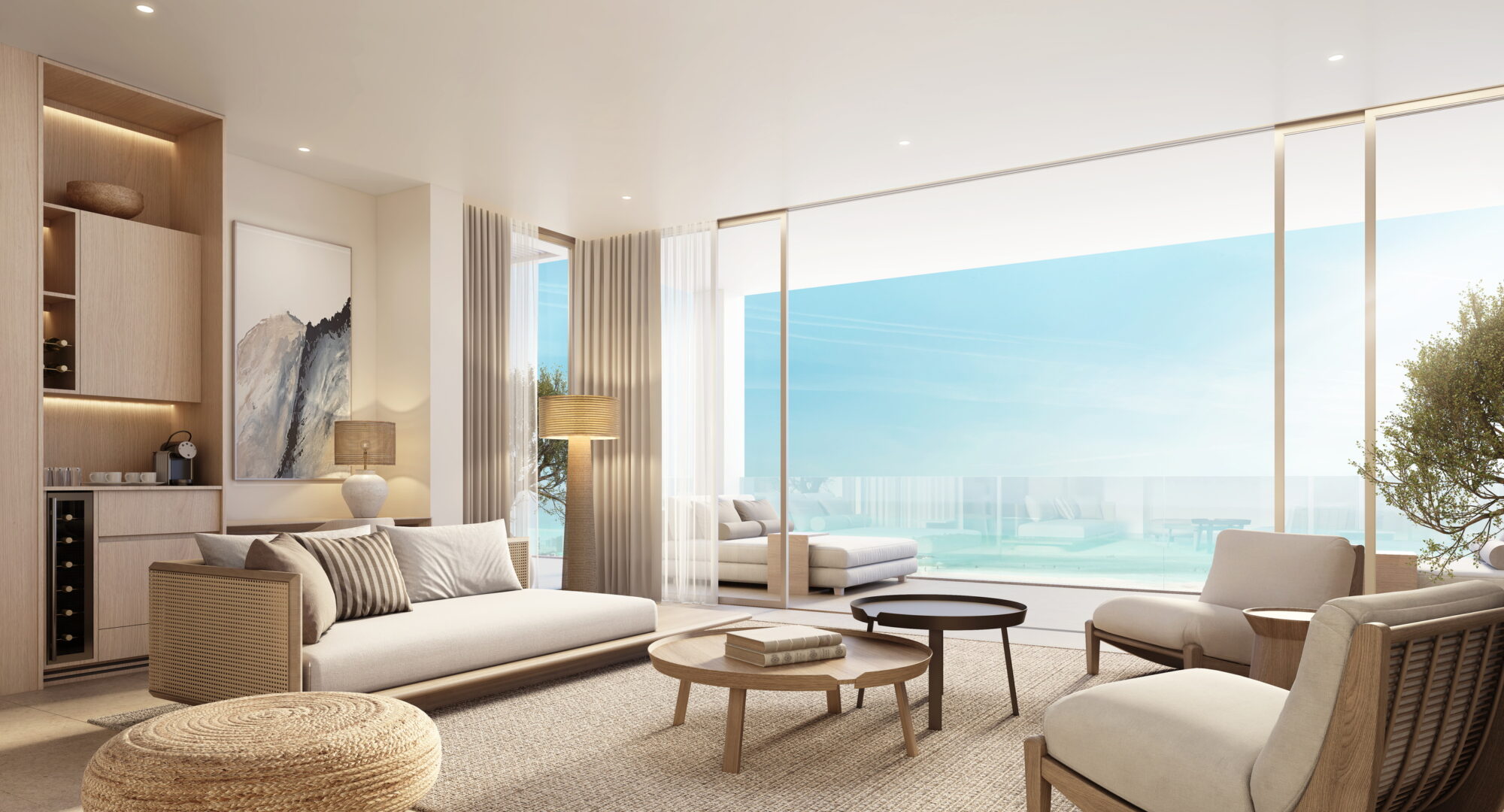 Deluxe Two Bedroom Penthouse Suite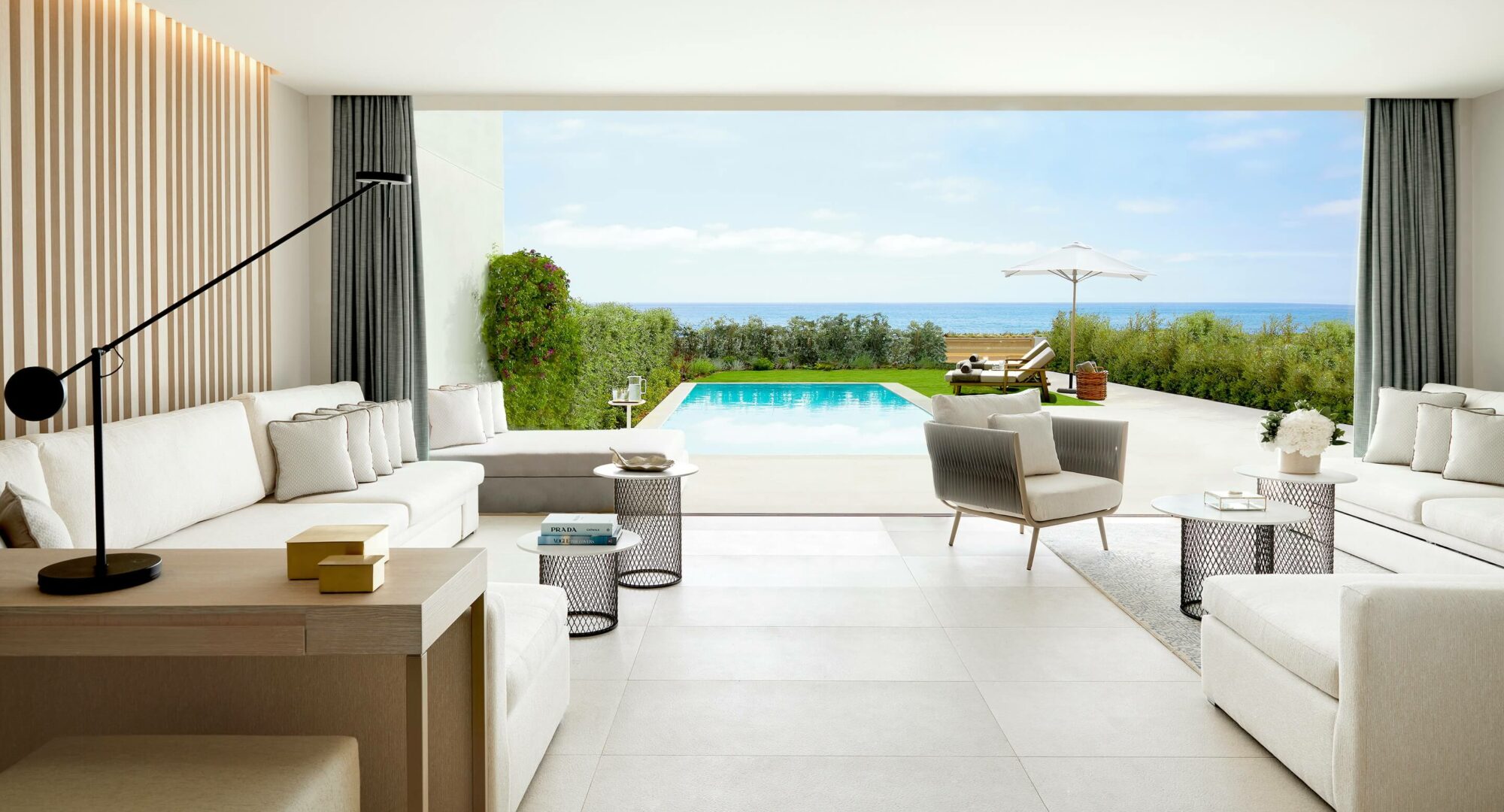 Deluxe Two Bedroom Suite Private Pool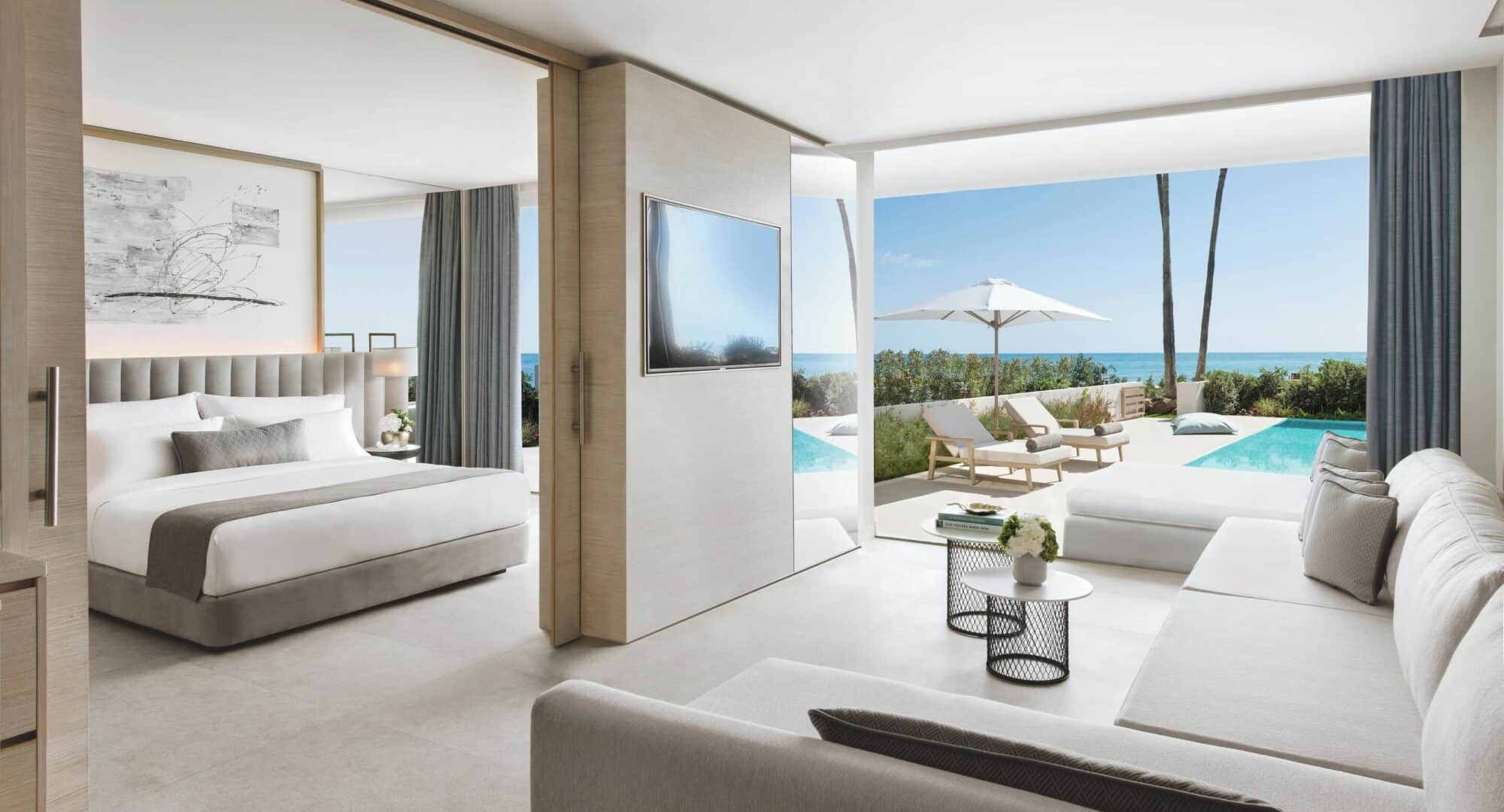 Deluxe One Bedroom Suite Private Pool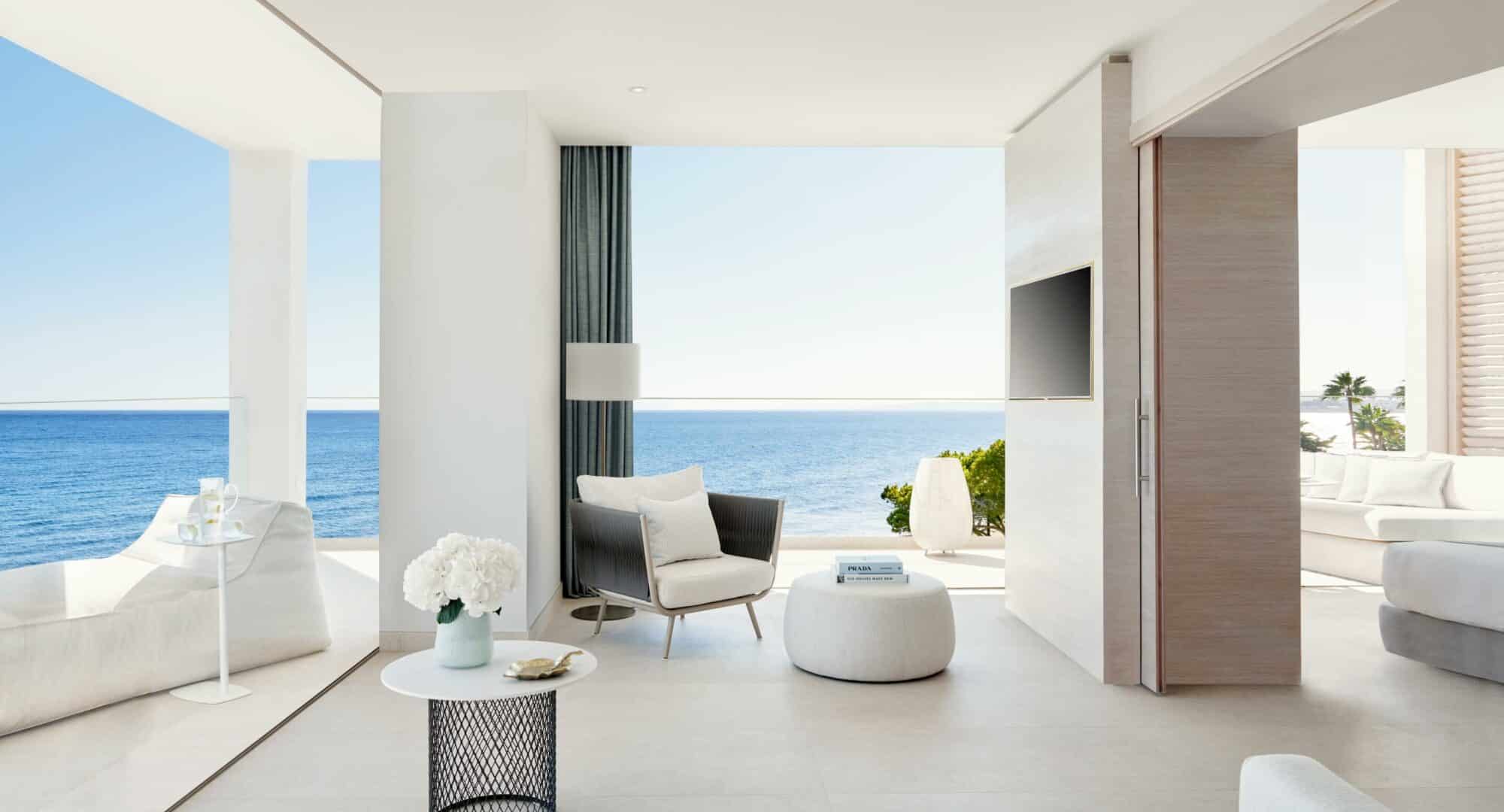 Deluxe One Bedroom Suite Sea Front View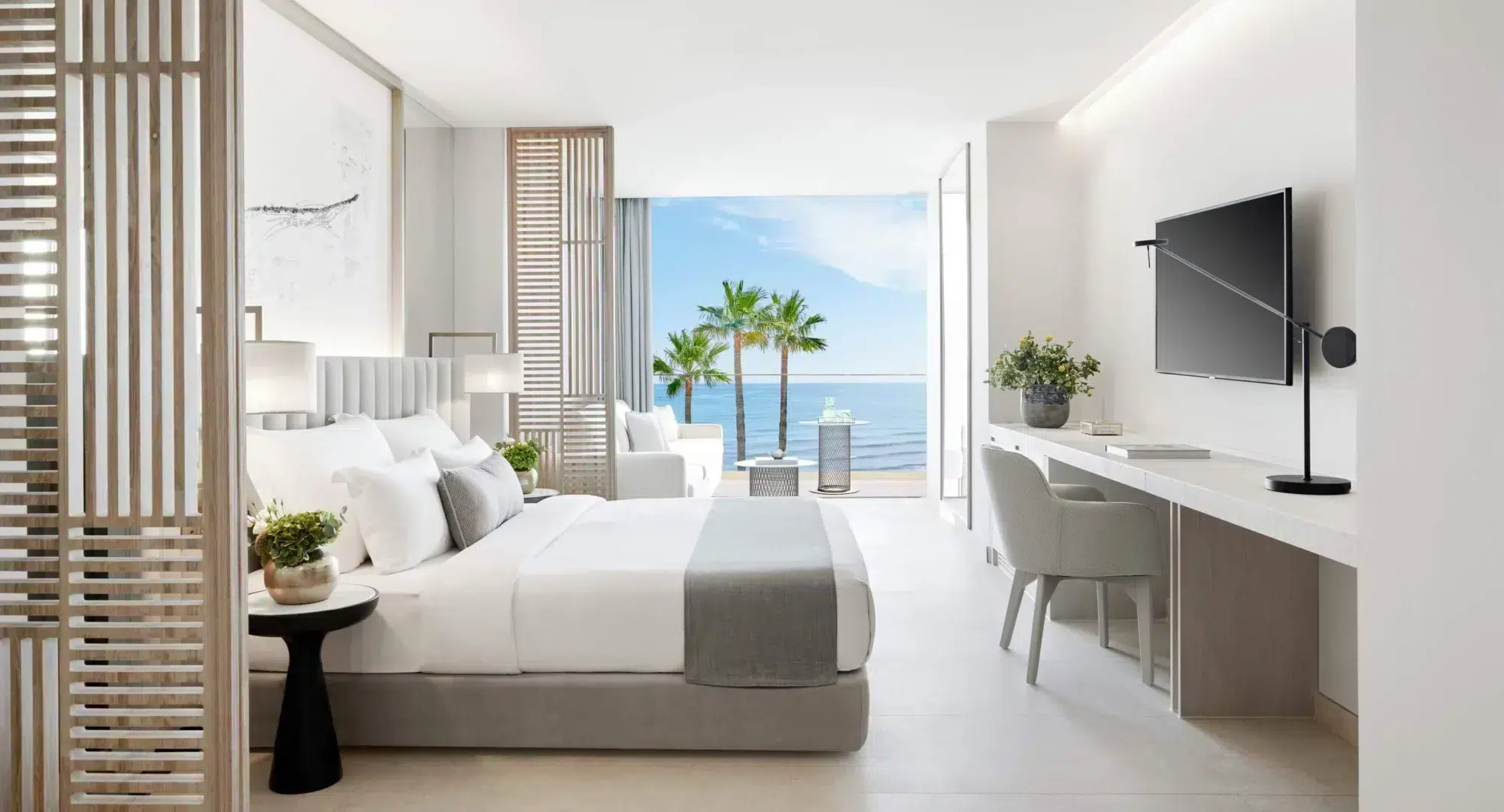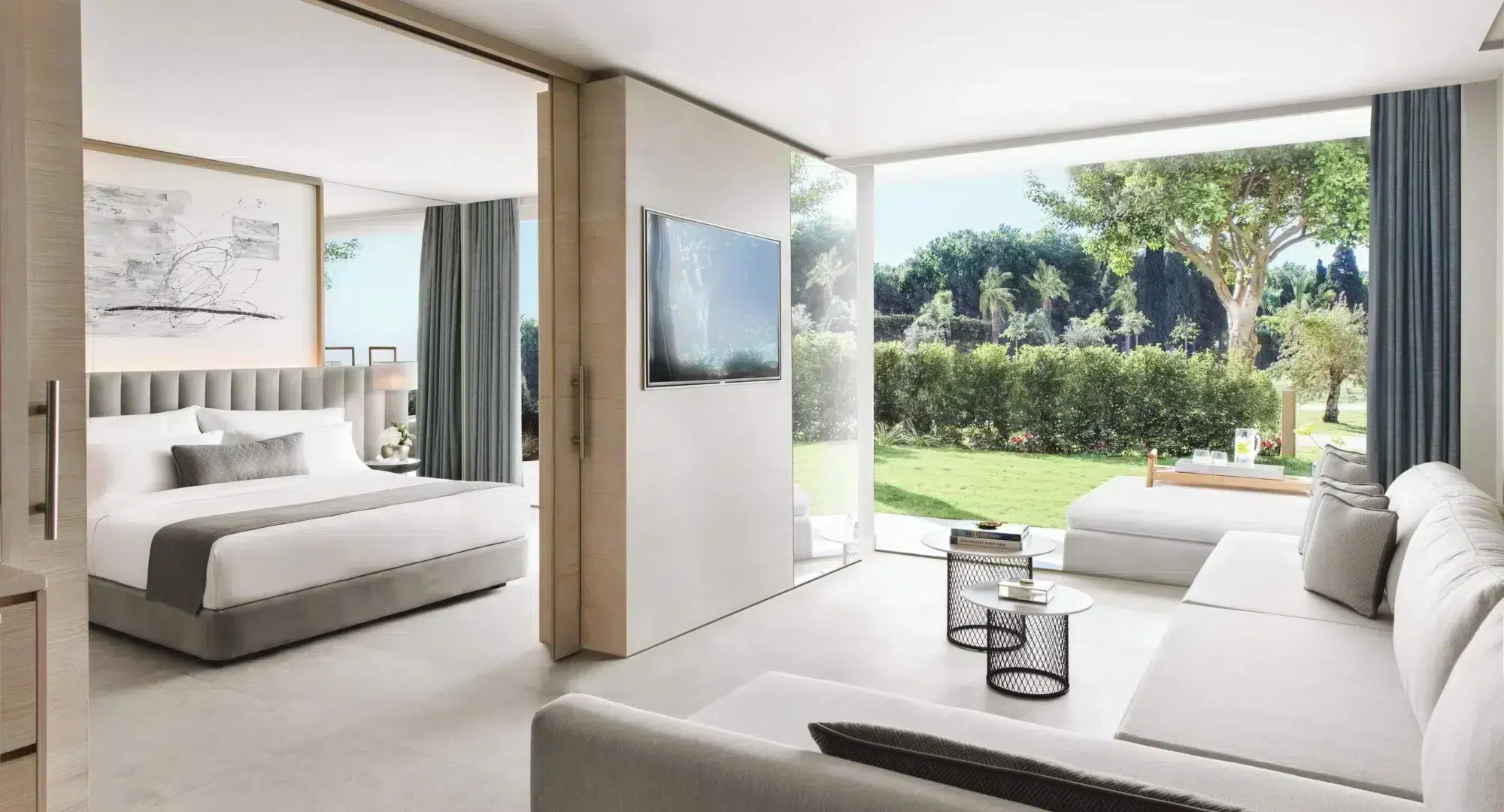 One Bedroom Suite Private Garden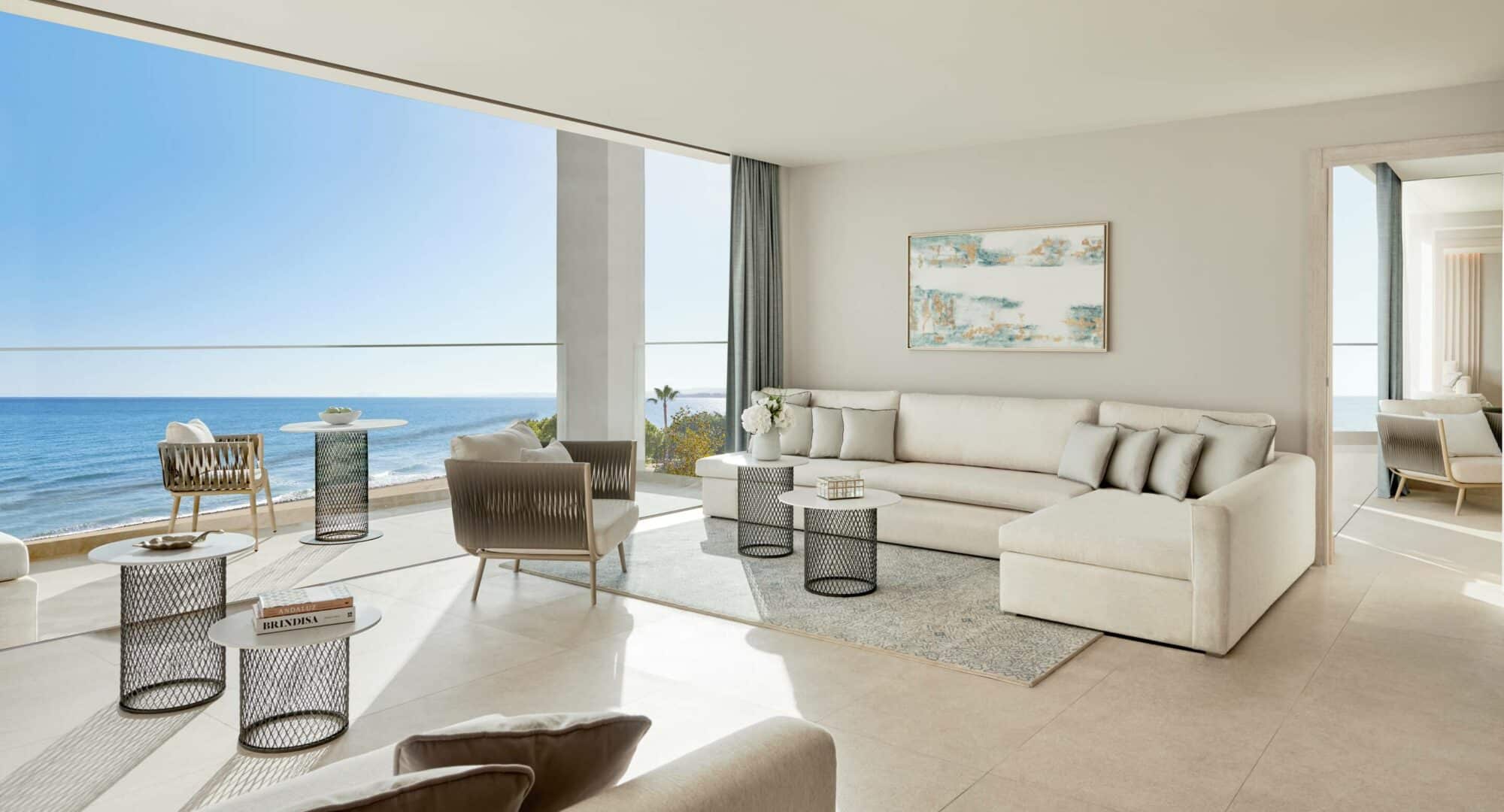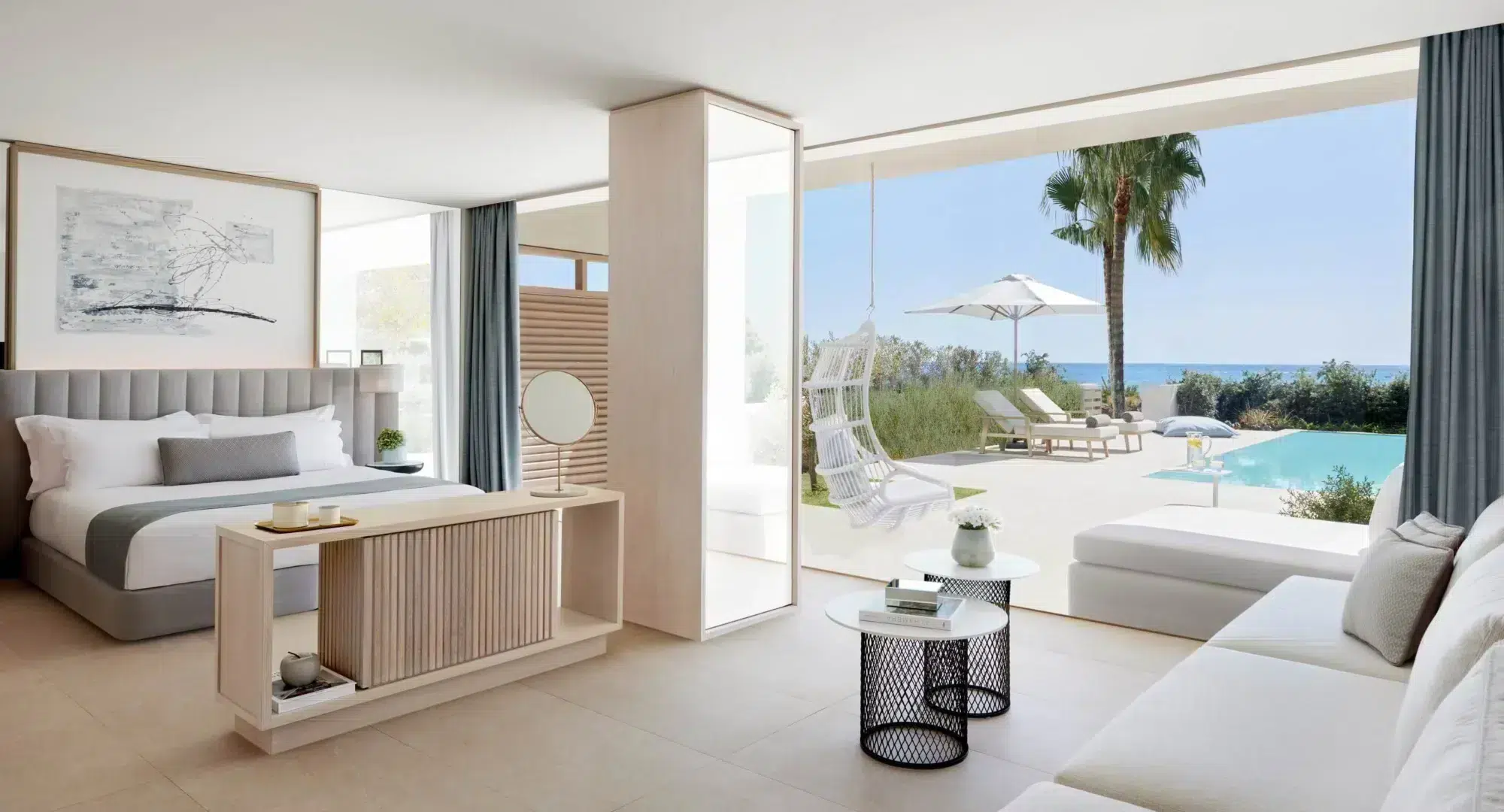 Deluxe Junior Suite Private Pool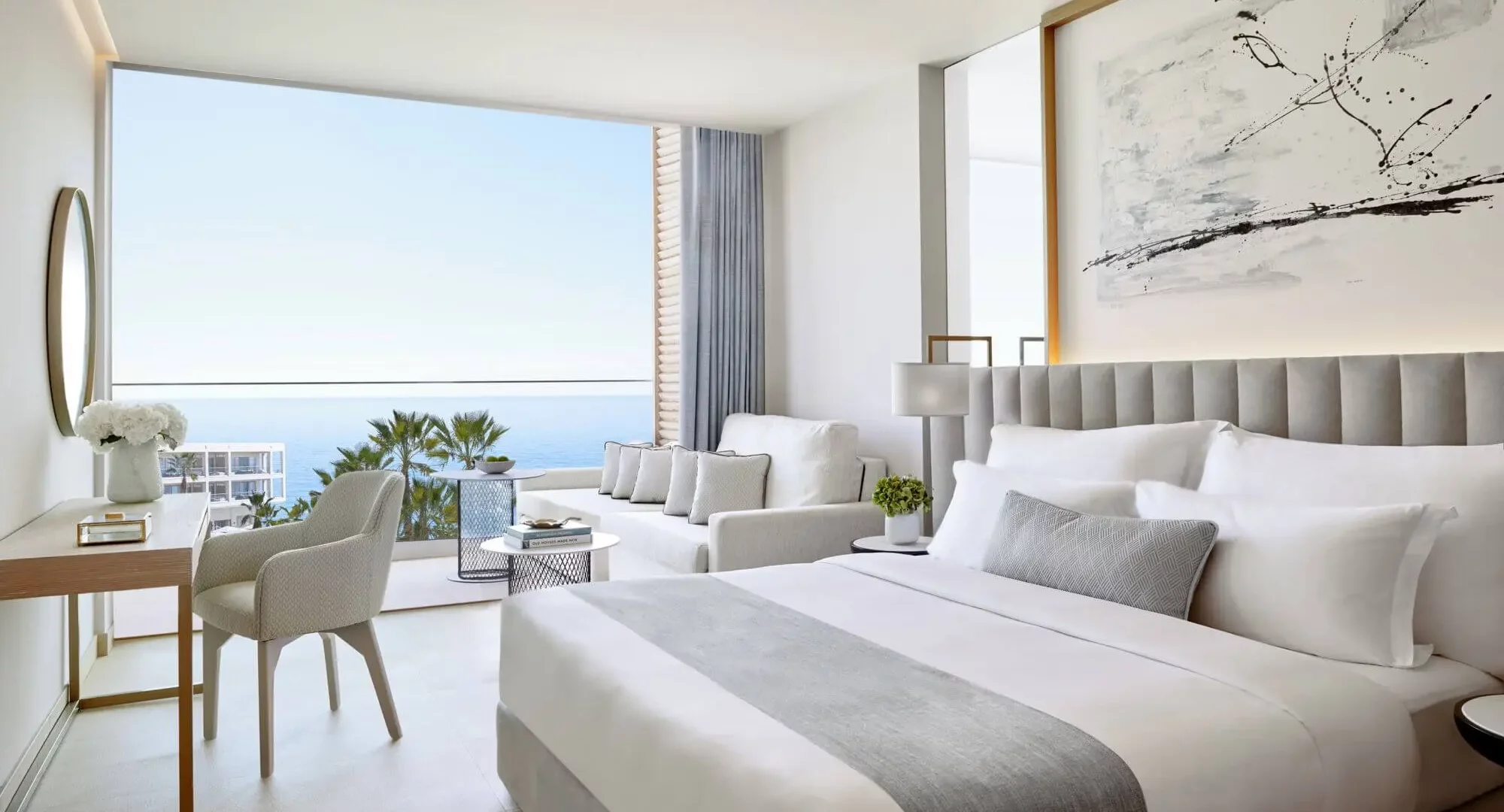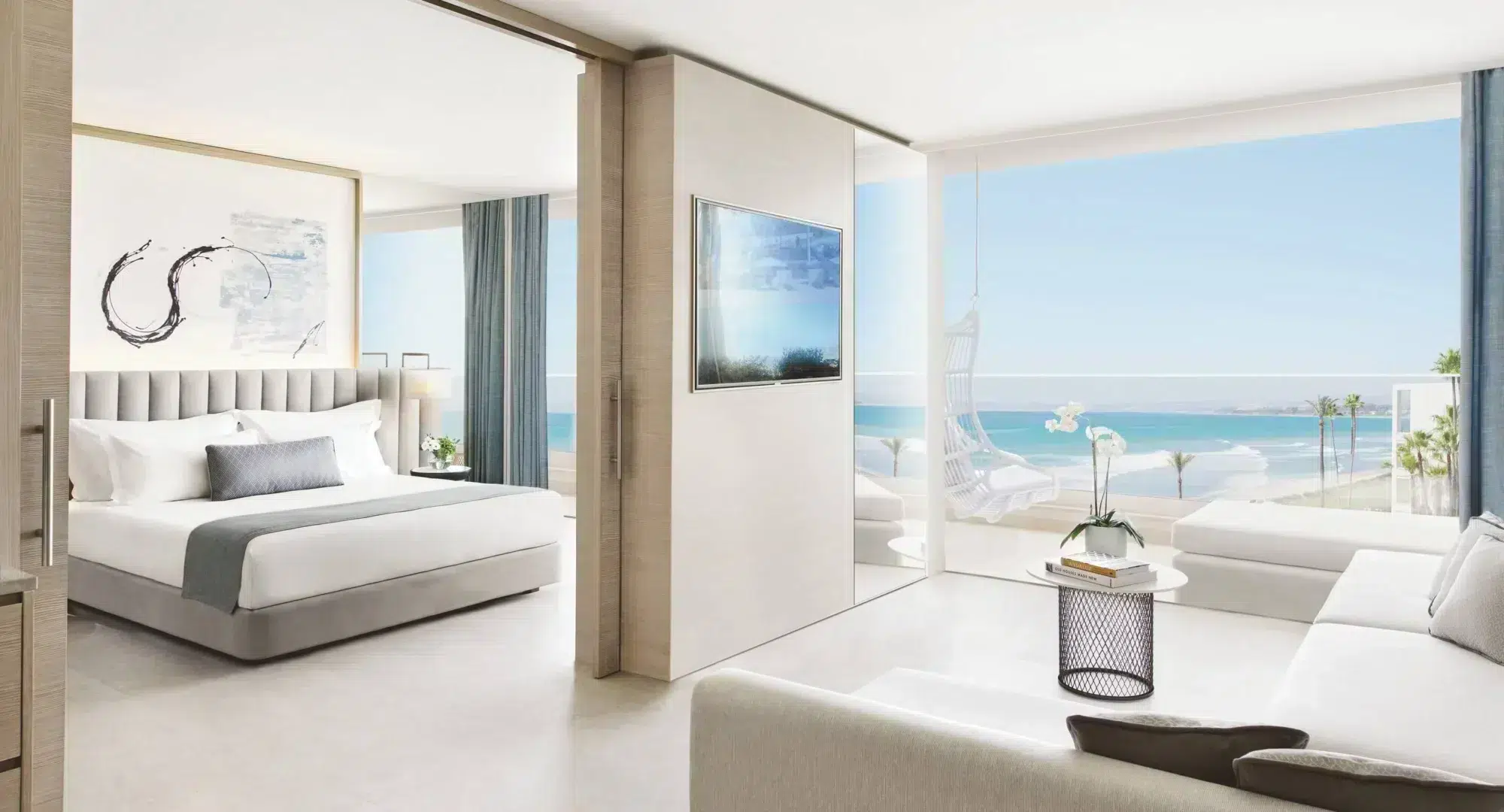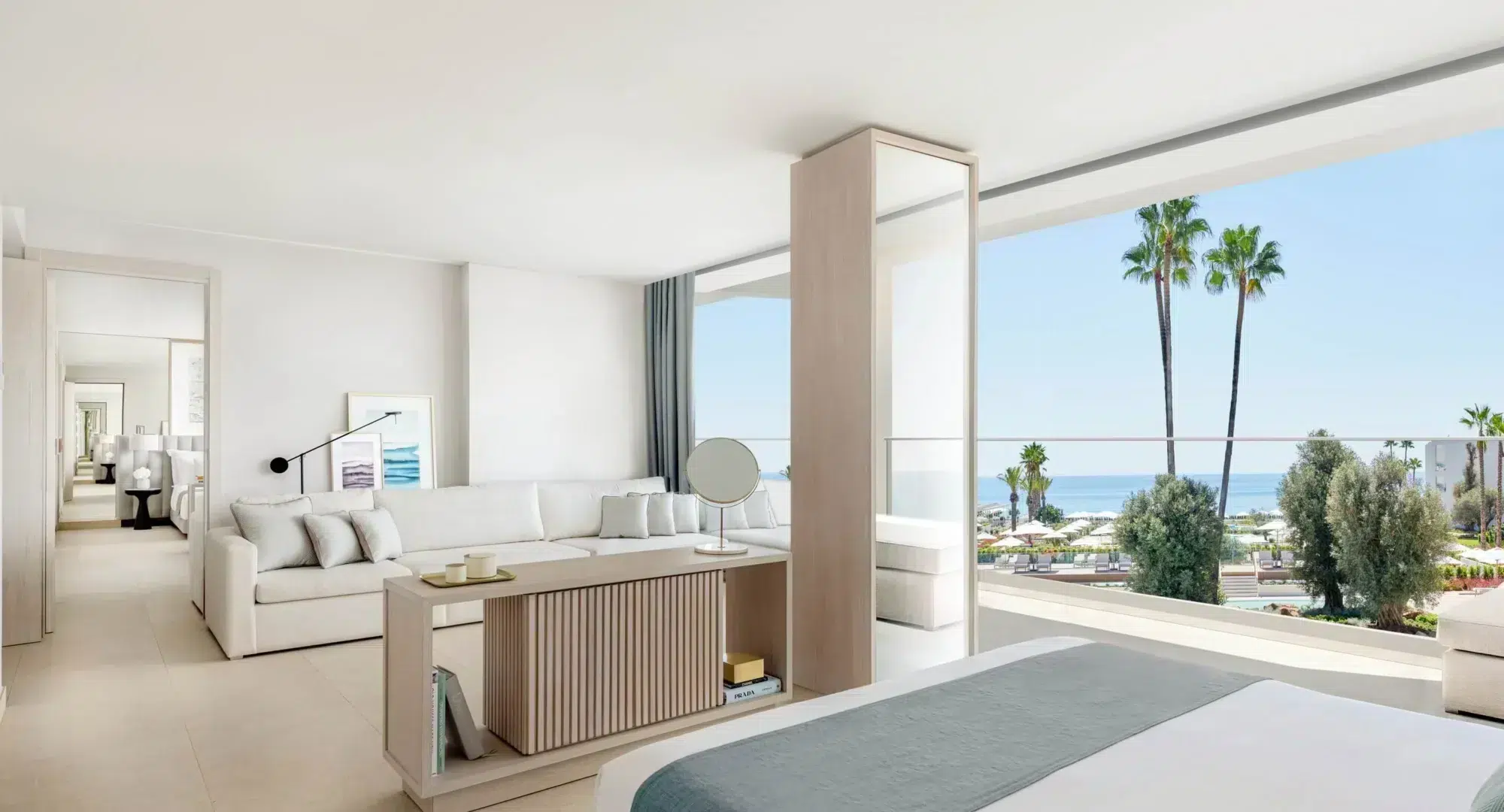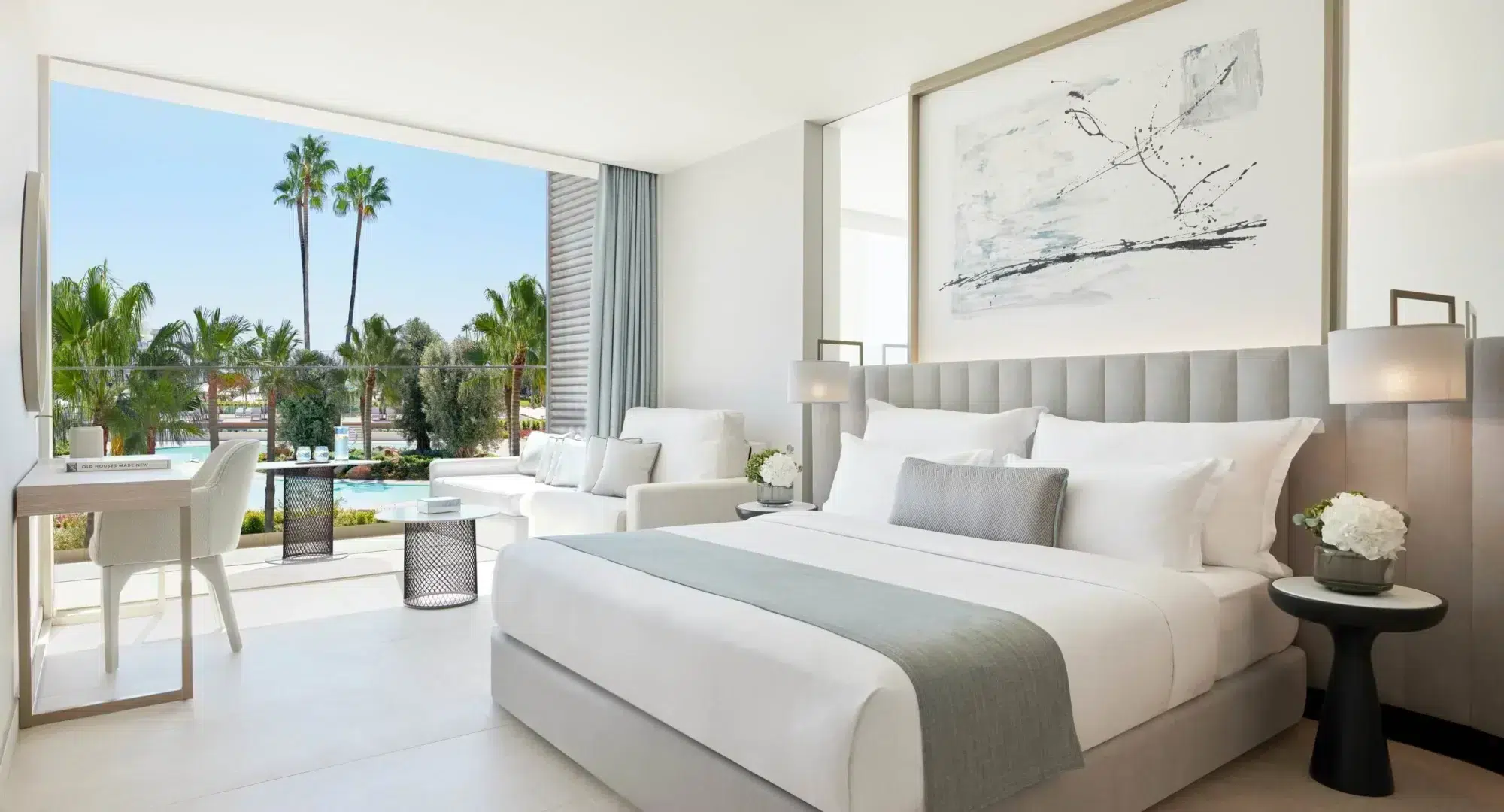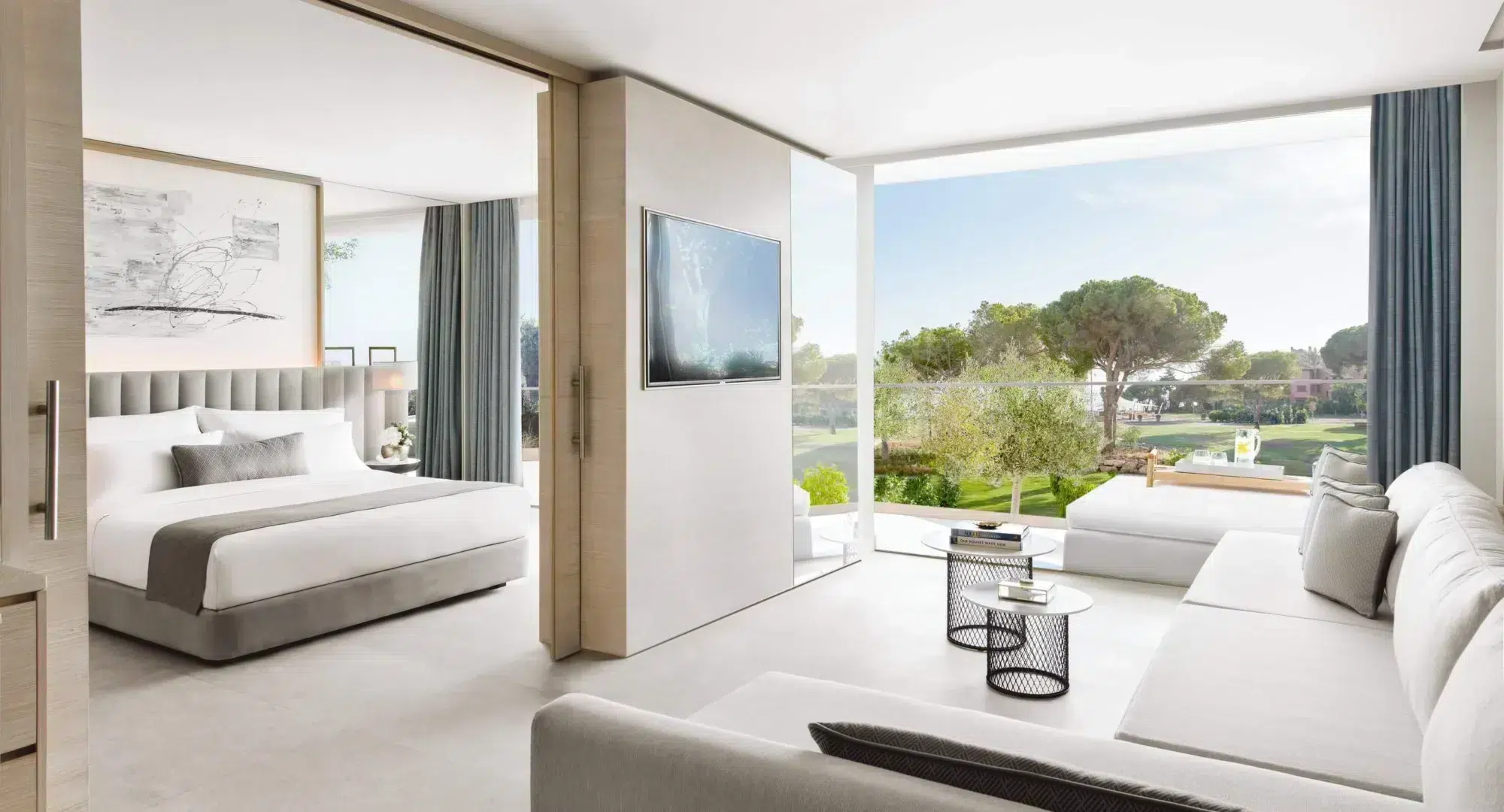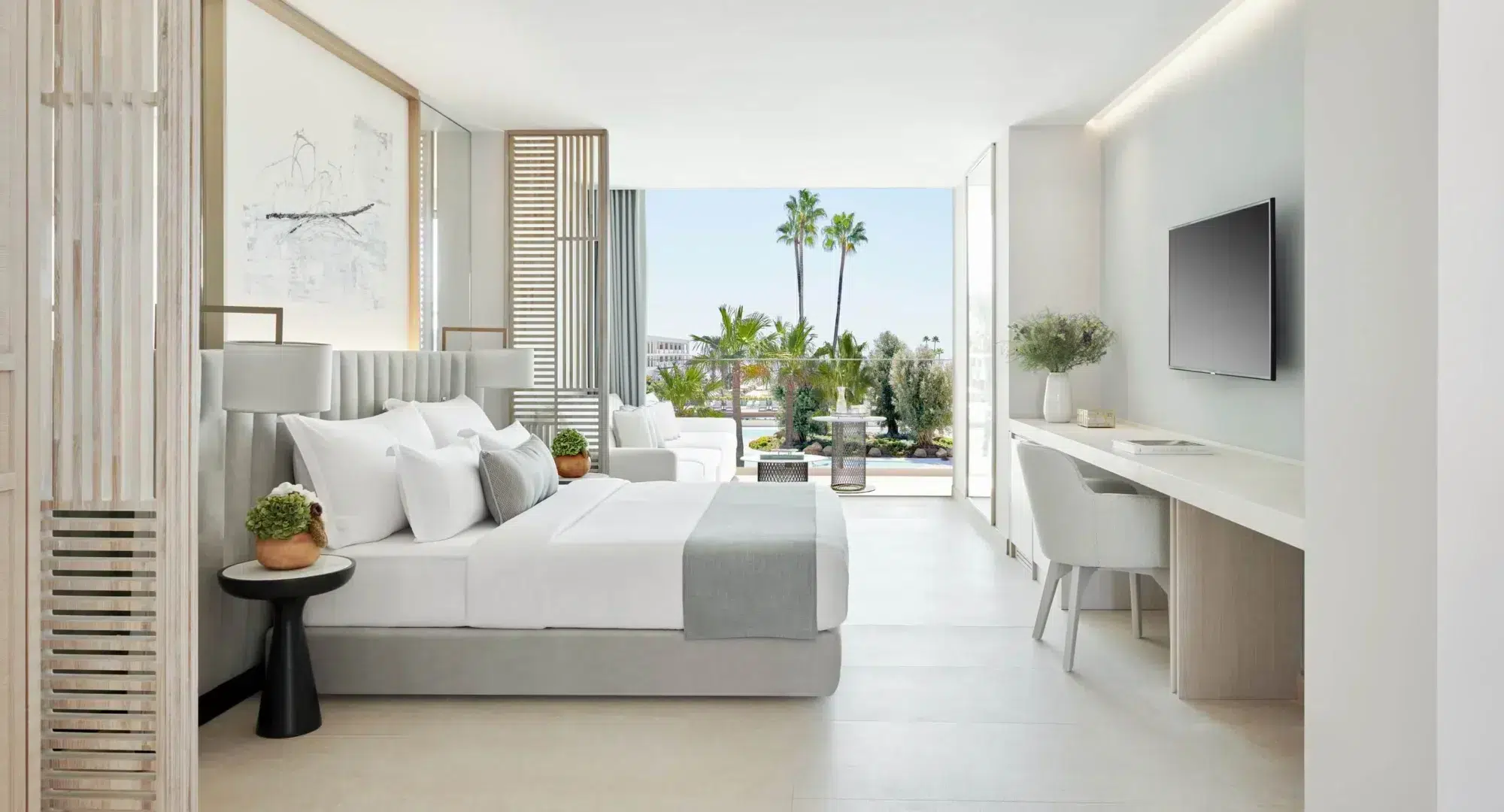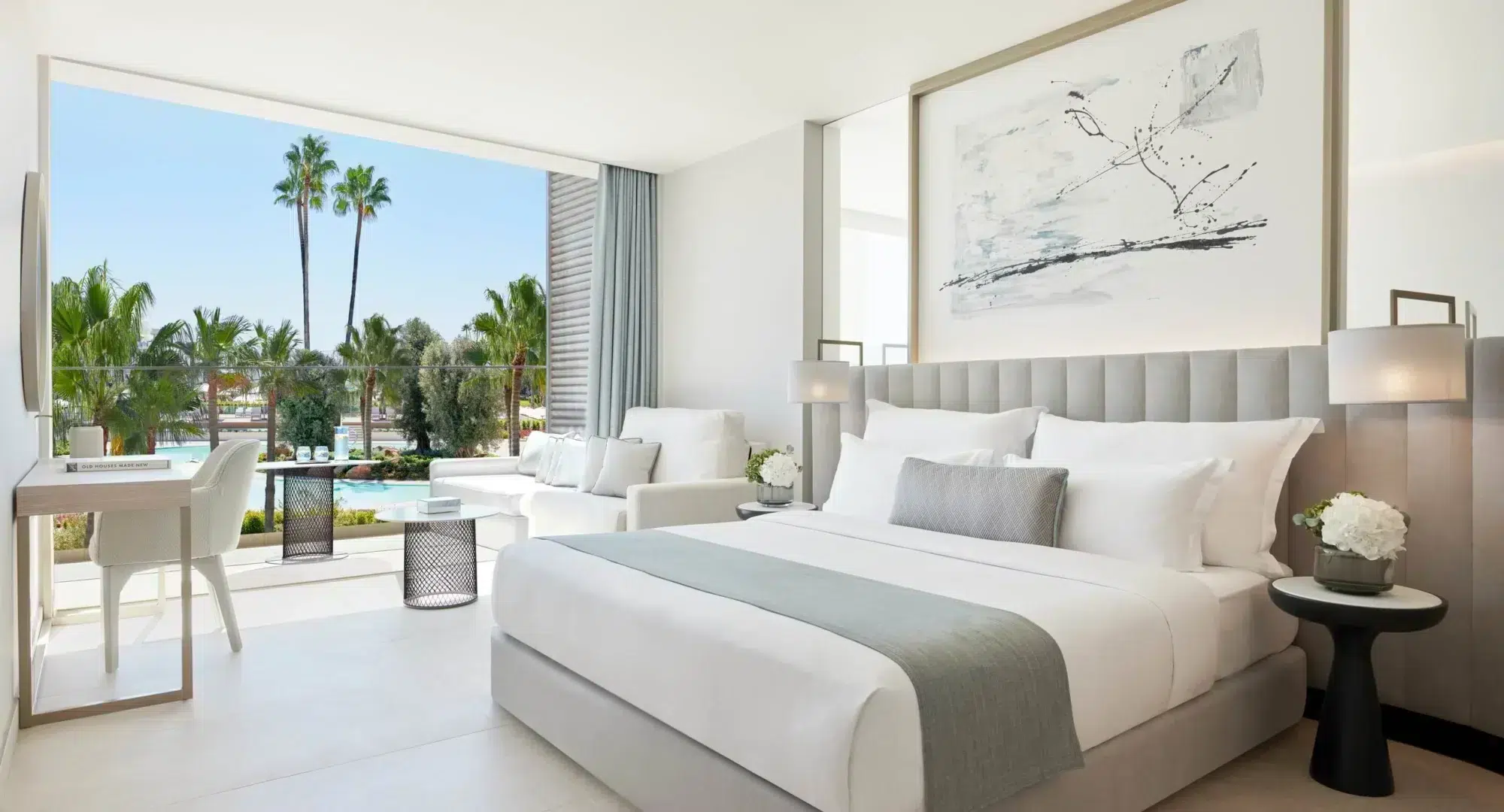 Superior Double Room Pool View