Die Chalkidiki, Griechenlands Halbinsel mit der größten Geschichte, ist ein Ort mit üppiger grüner Vegetation, beinahe endlosen Stränden mit weichem Sand und einem vielfältigen Kulturerbe. Erkunden Sie die duftenden Wälder, die unberührten Strände und traditionellen Fischerdörfer. Saugen Sie das Flair dieser sagenumwobenen, grünen Landschaft tief in sich ein.
Ein Strandrefugium in einer herrlichen Bucht
Natürlich geformte und gepflegte Gärten zeigen den Weg hinunter zur Küste, wo ein goldener Sandstrand von Tannen gesäumt wird. Pools glitzern im Sonnenlicht und die Restaurants servieren ihre kulinarischen Genüsse mit einem atemberaubenden Blick auf das Meer und den Olymp. Das Ikos Oceania ist der Ort, an dem einmalige Natur auf schlichte Opulenz aufeinandertreffen.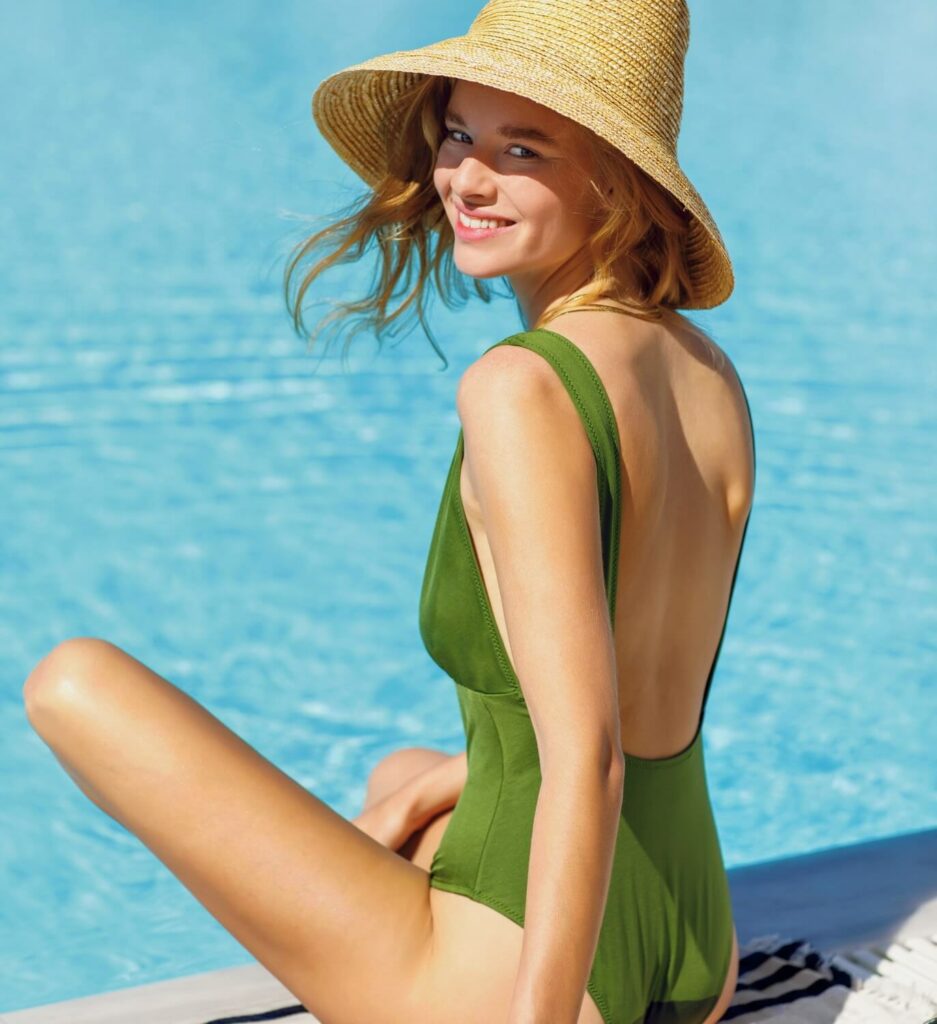 Finden Sie Ihr perfektes Zimmer
im Ikos Oceania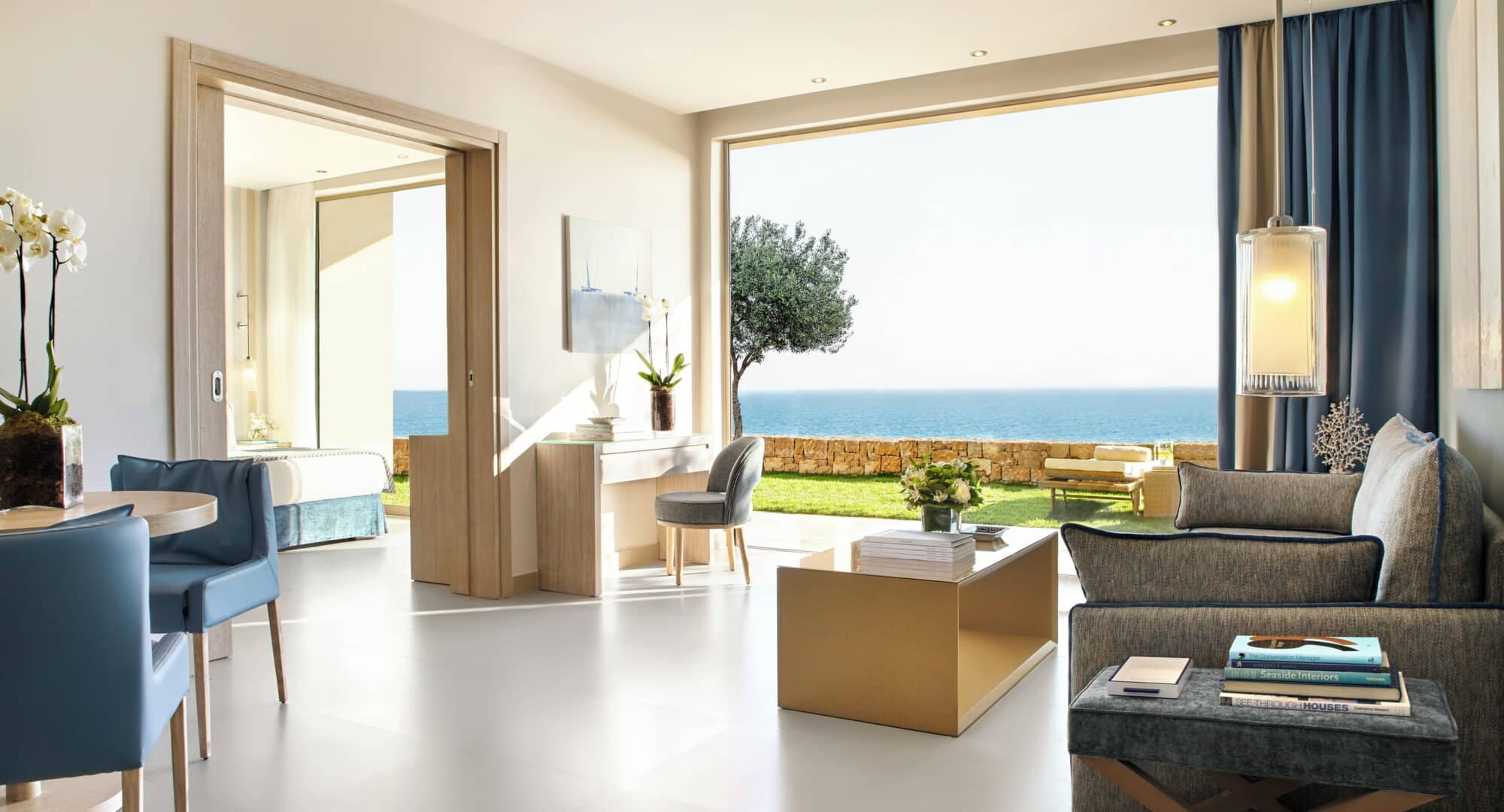 Deluxe Familiensuite mit zwei Schlafzimmern und privatem Garten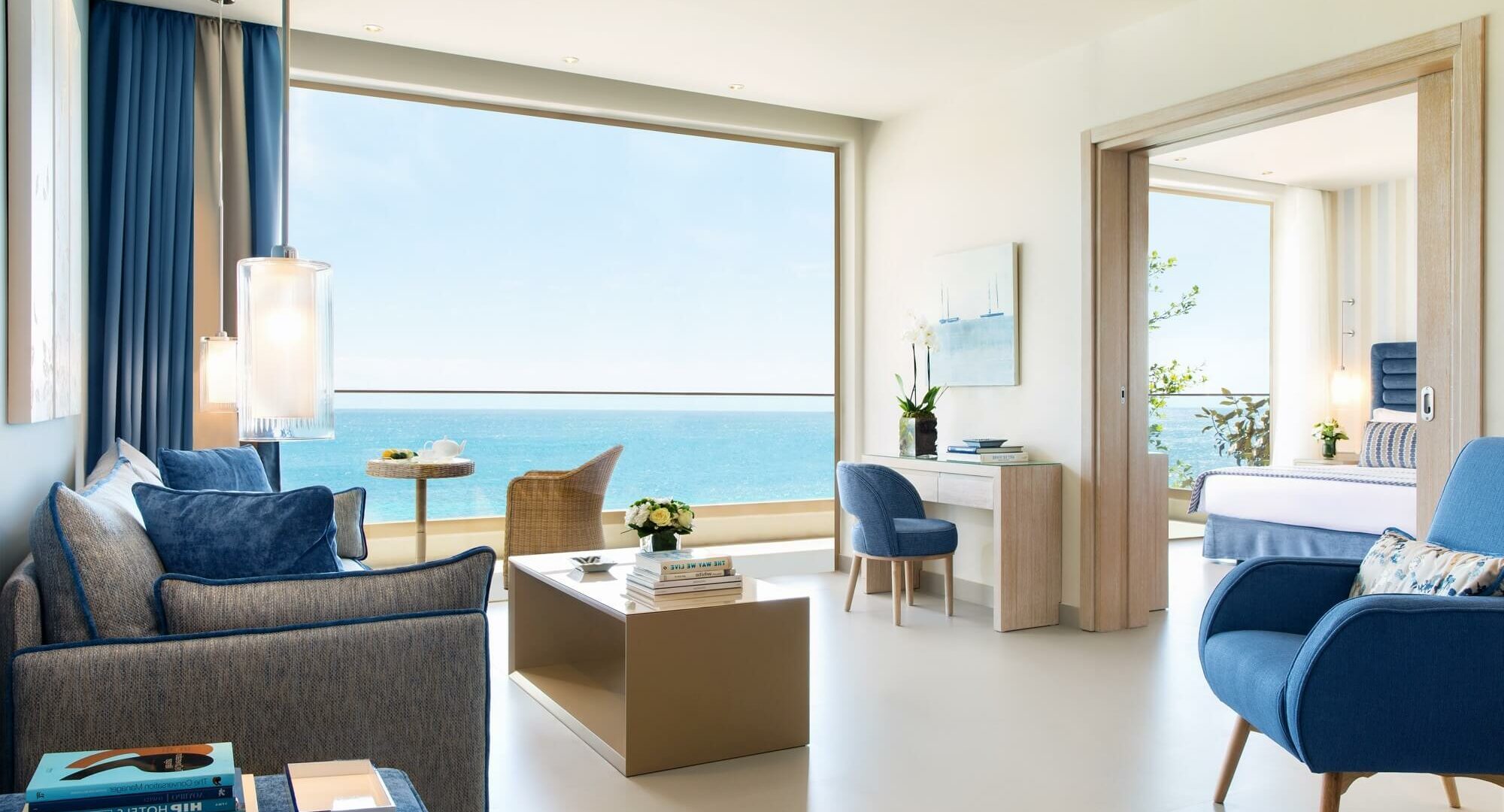 Deluxe Familiensuite mit einem Schlafzimmer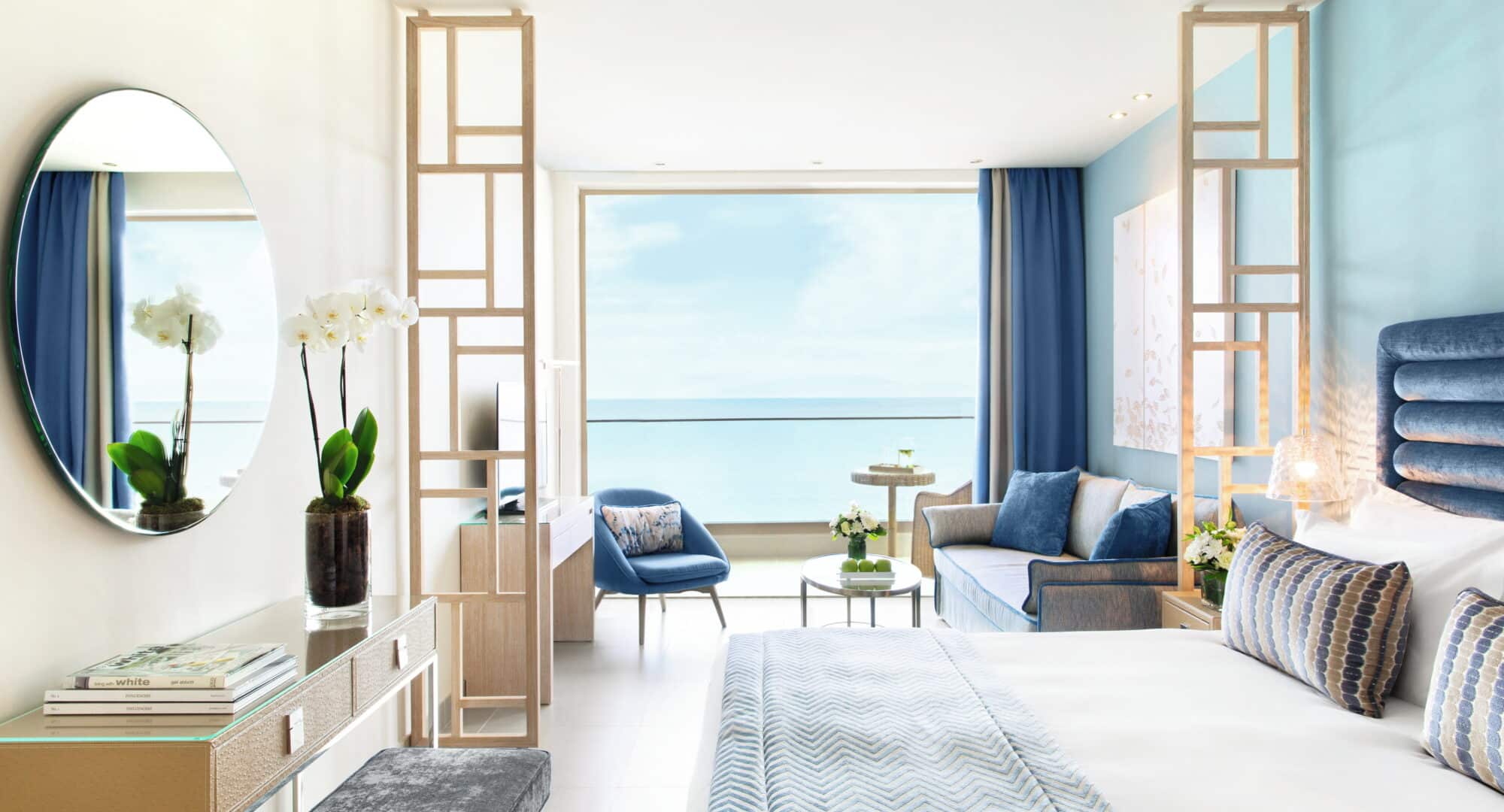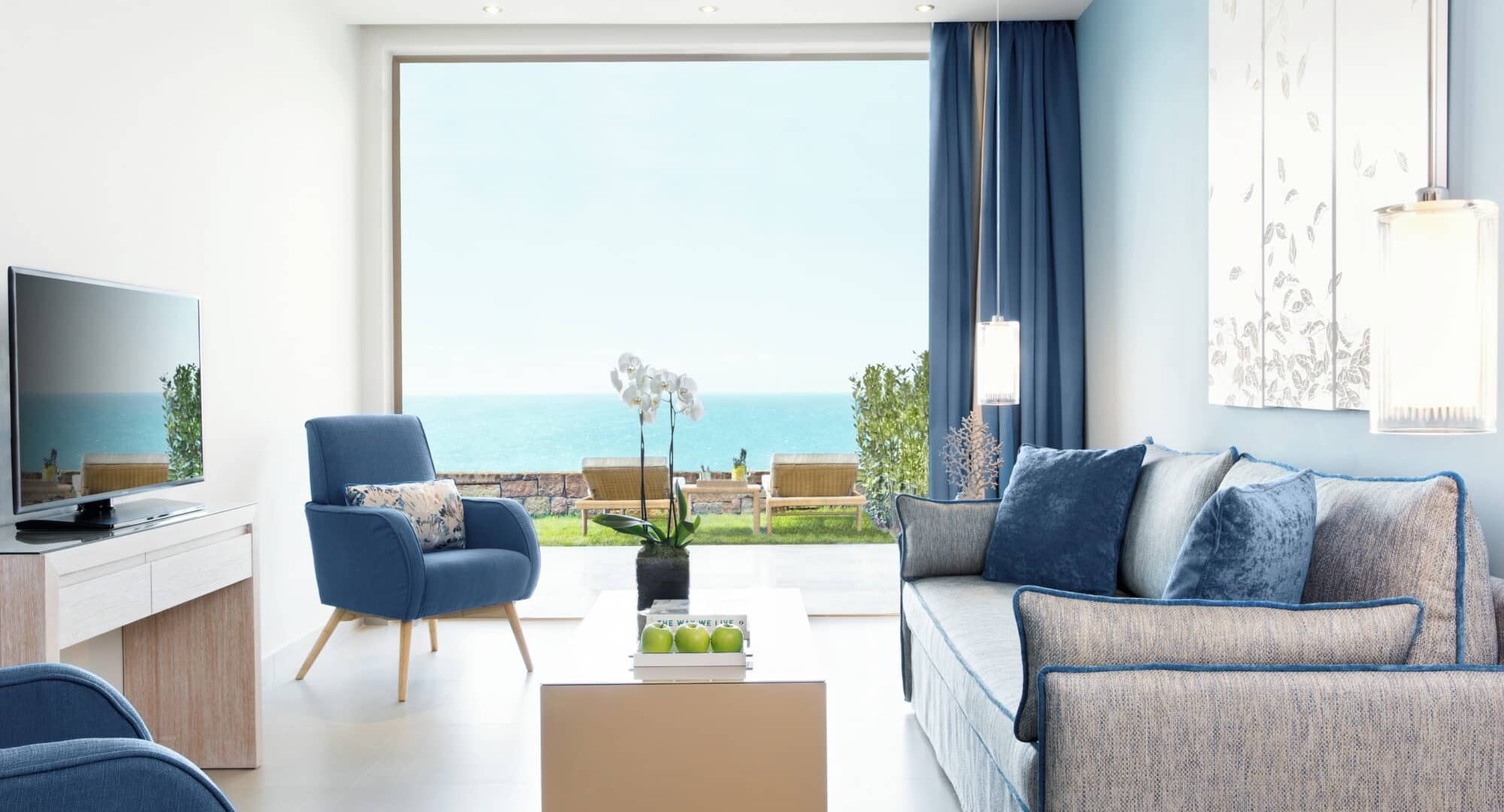 Familiensuite mit einem Schlafzimmer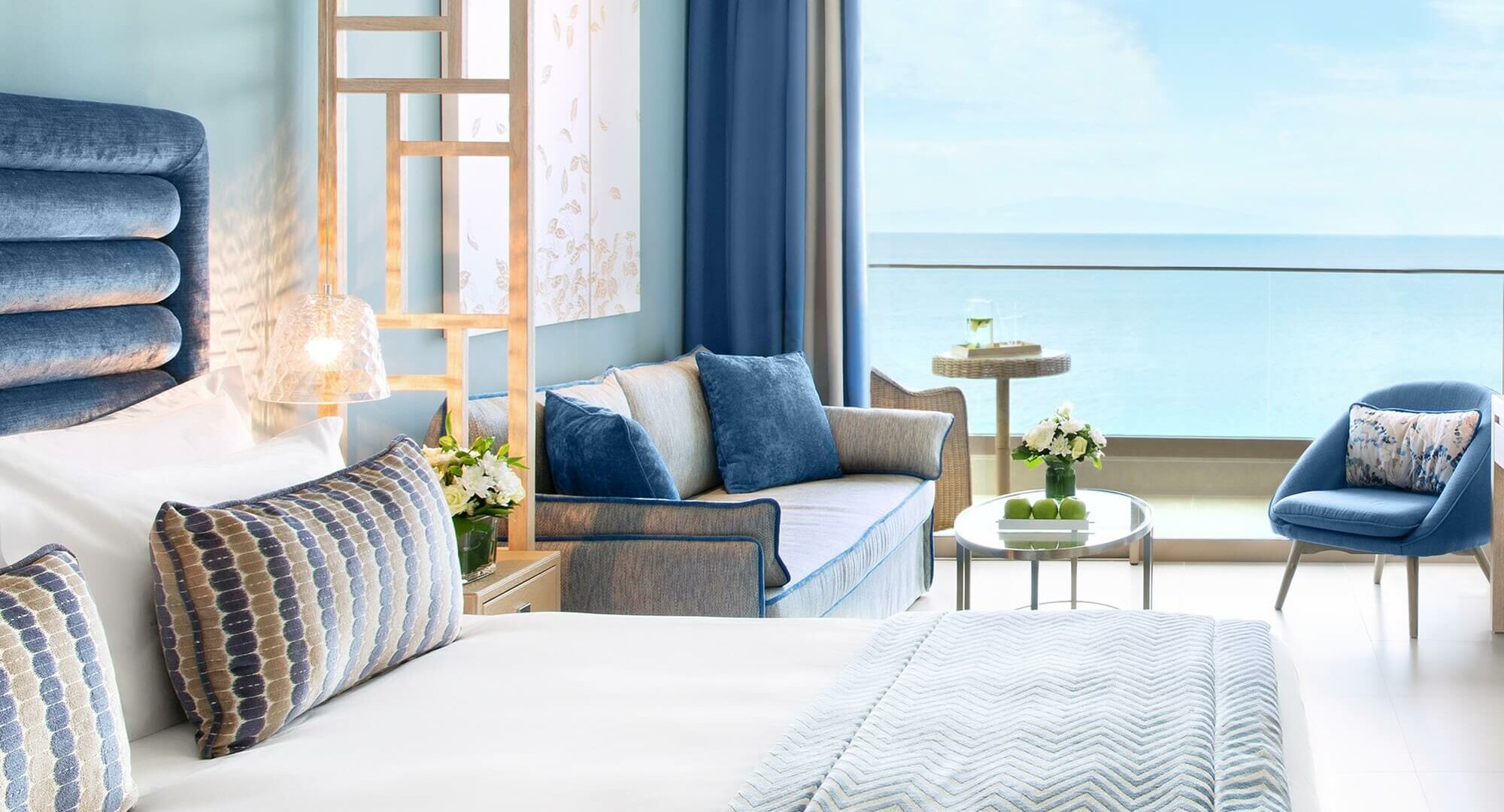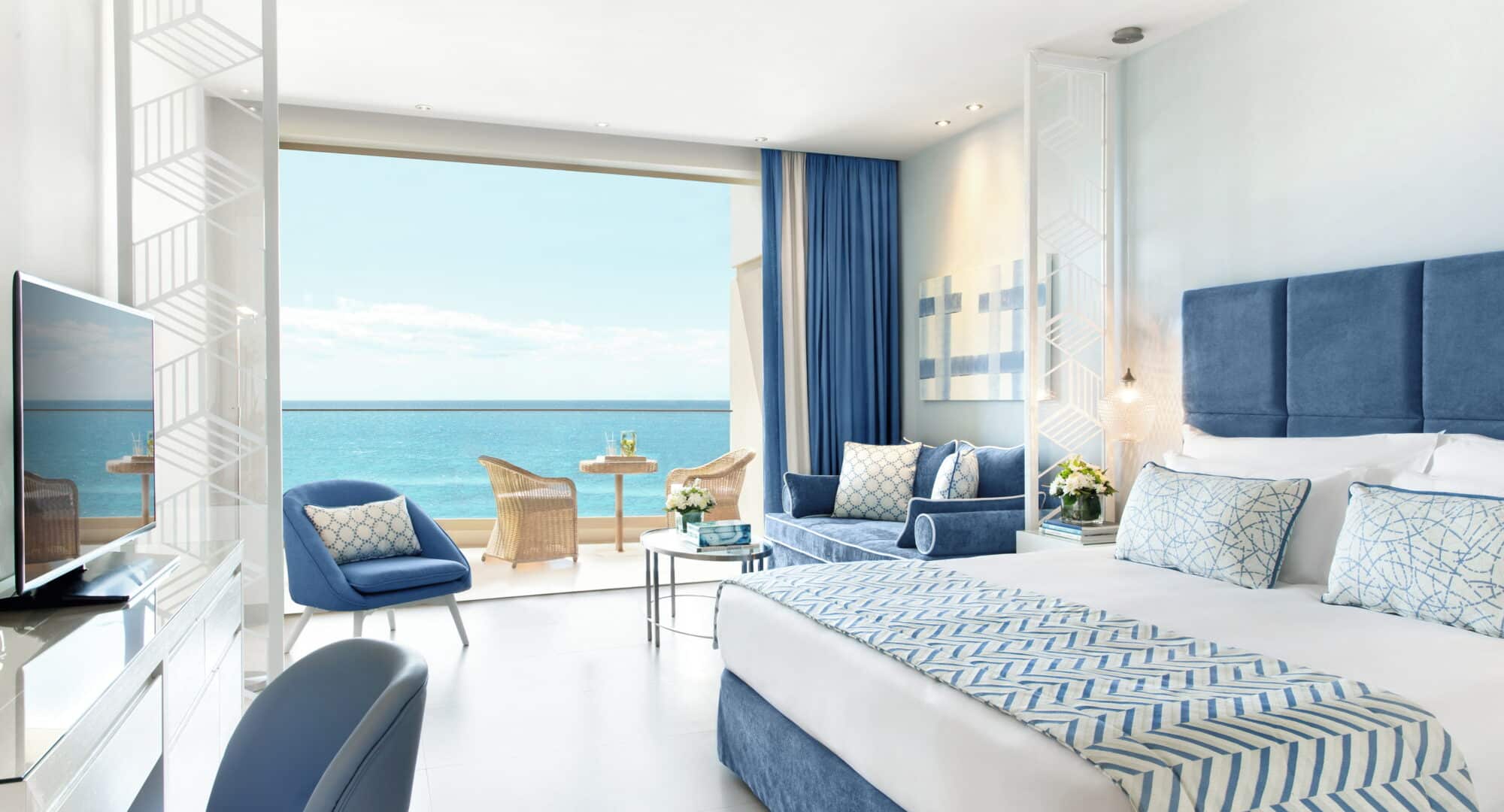 Fünf Restaurants der Extraklasse servieren exquisite internationale Küche – mit Menüs, die von Michelin-Sterneköchen mit regional geernteten Zutaten kreiert wurden. Von traditionellen griechischen Spezialitäten über asiatische Aromen bis zu französischen Köstlichkeiten ist für jeden Geschmack etwas dabei. Dazu gibt es 300 Spitzenweine und kunstvoll gemixte Cocktails. Ein ebenfalls im Aufenthalt inkludiertes Dine Out Erlebnis ermöglicht es Ihnen zudem, die authentische Küchte der Chalkidiki in den besten Restaurants der Region zu probieren.
dine
in

style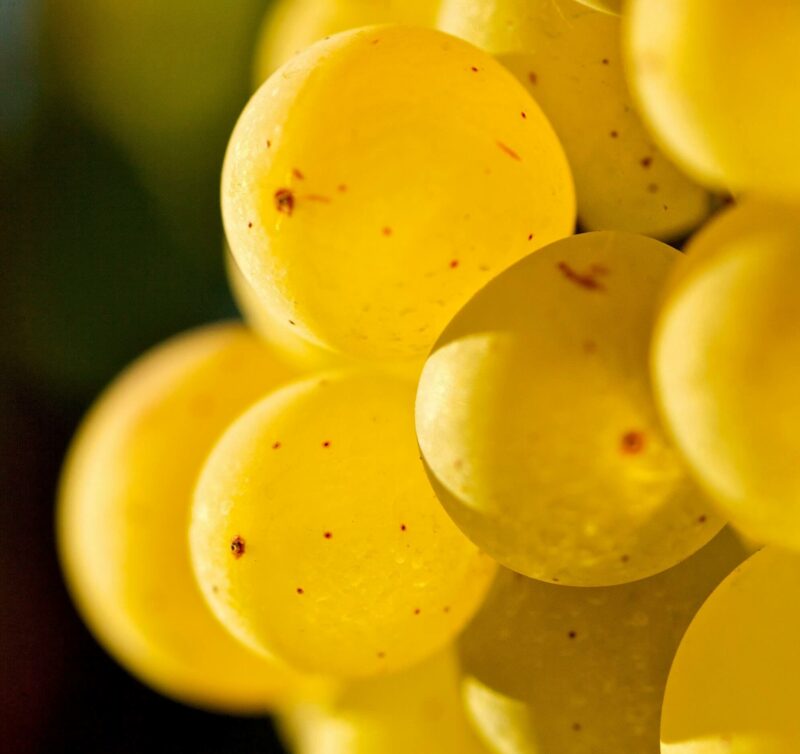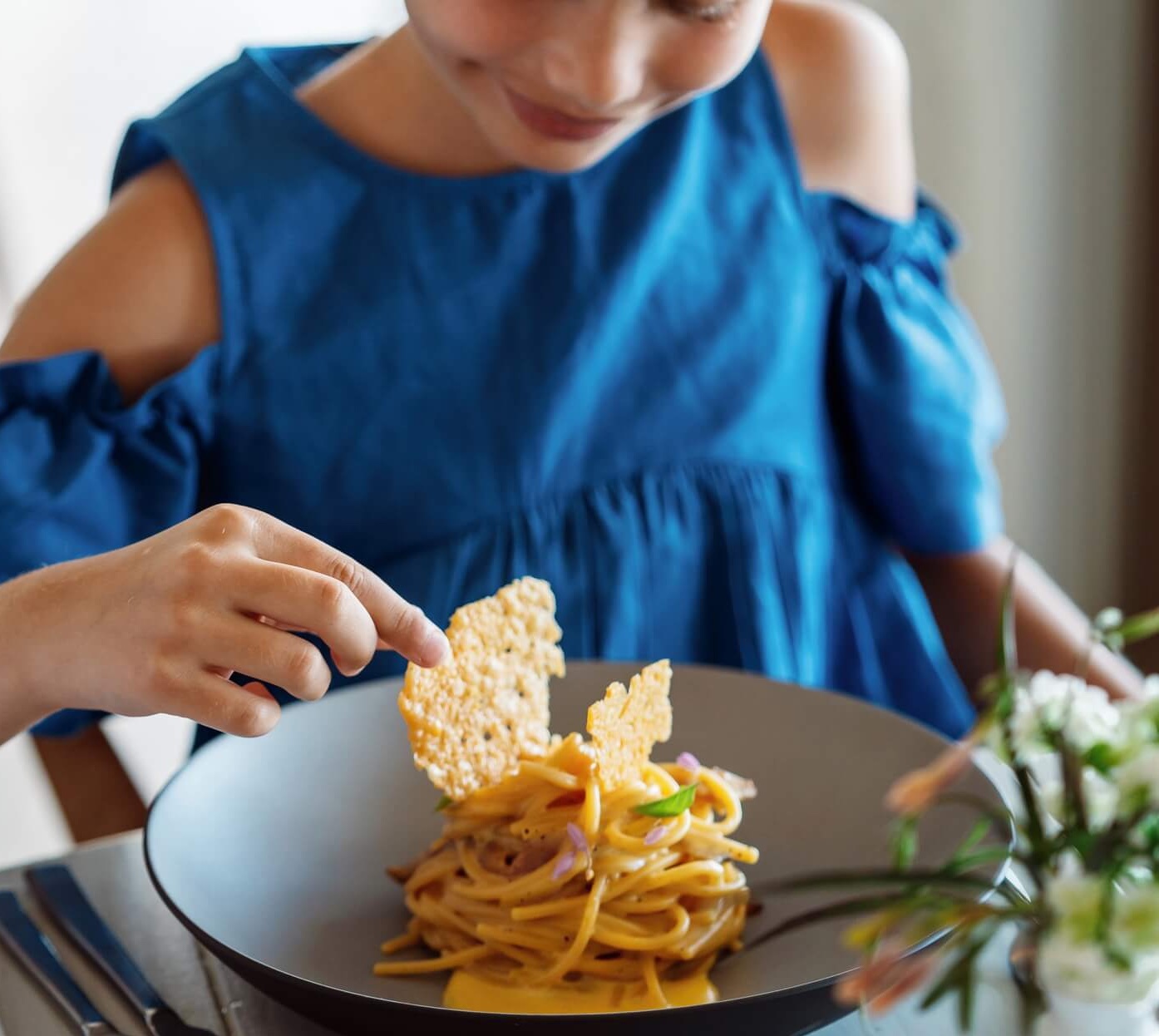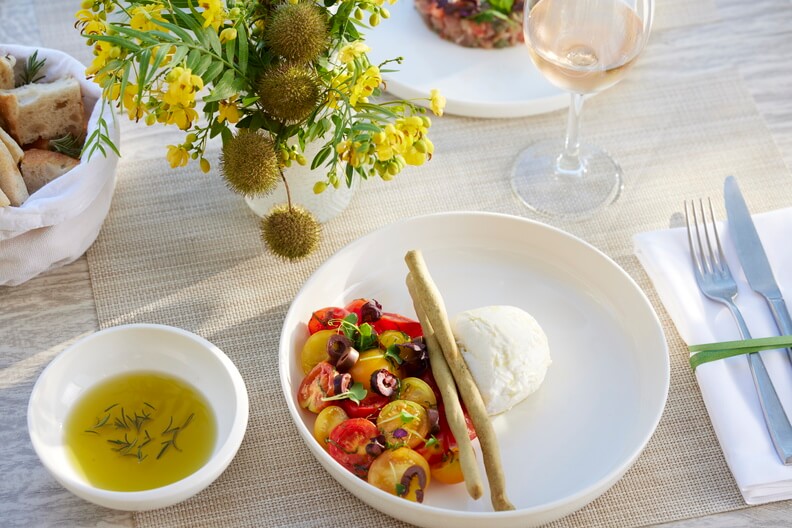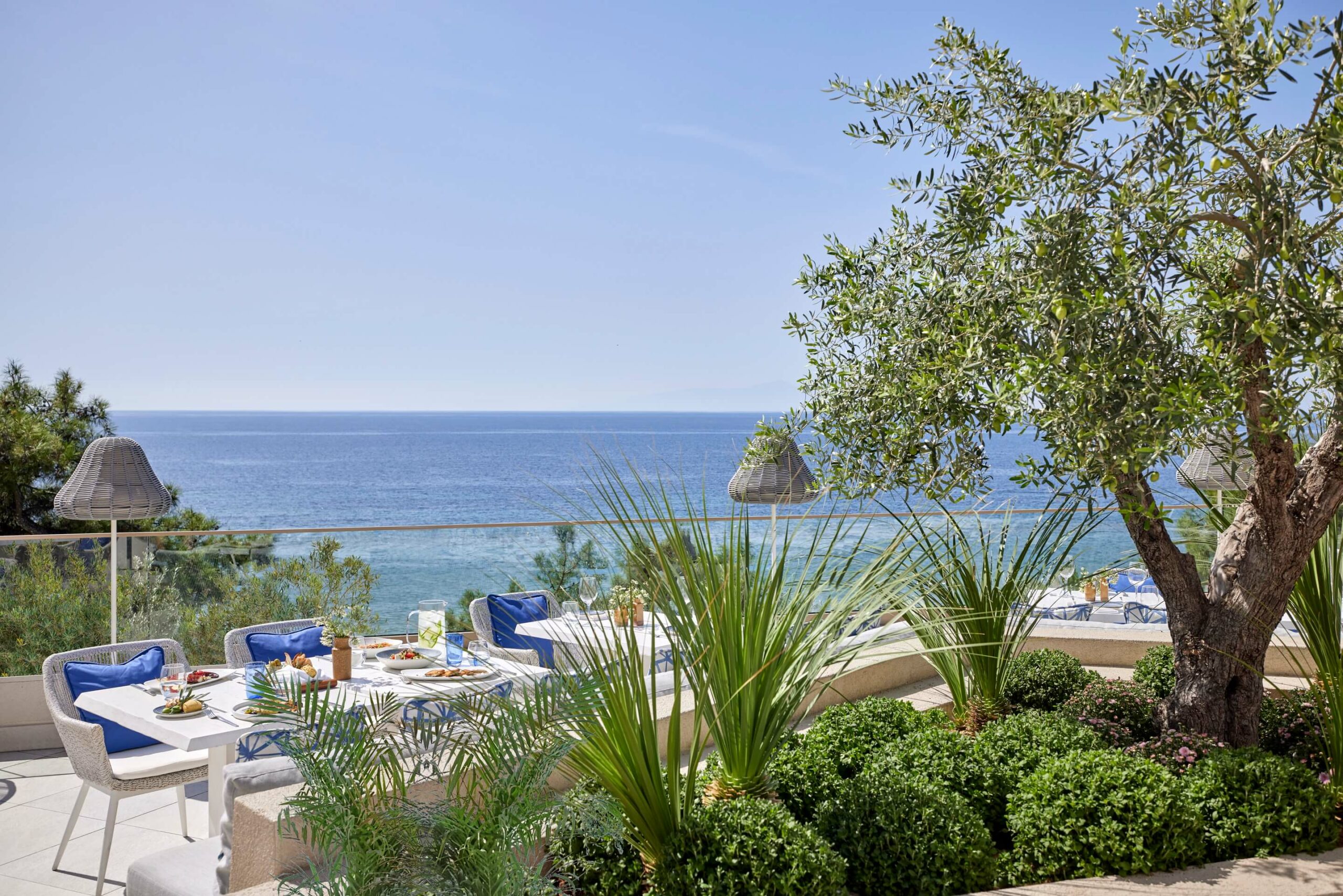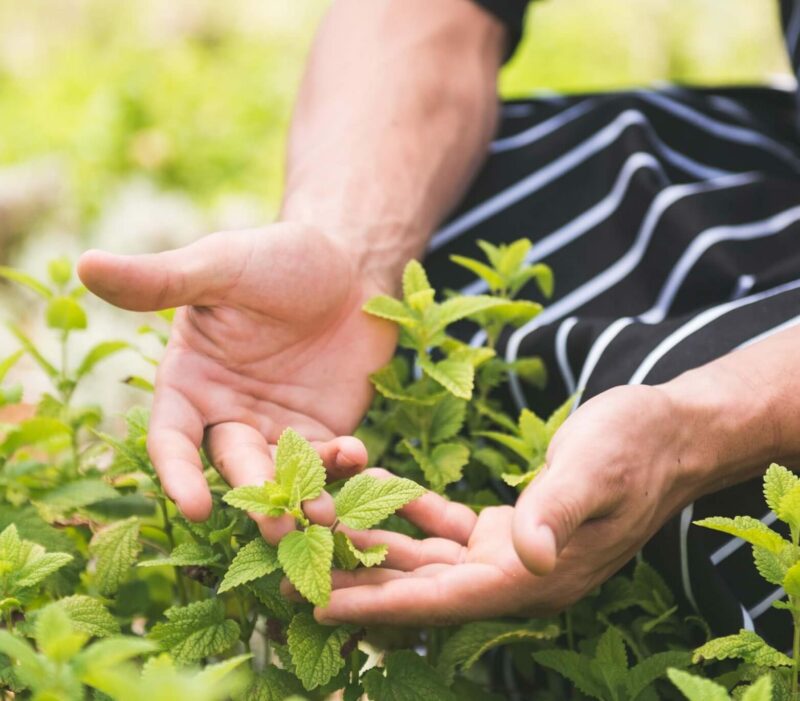 Das Ikos Oceania liegt an einem 350 Meter langen, unberührten Strand, der mit der Blauen Flagge ausgezeichnet ist: Der ideale Ort, um einen perfekten Tag zu verbringen oder beim Windsurfen über die Wellen zu reiten. Genießen Sie die goldene Sonne an sechs Außenpools, darunter ein glitzernder Infinity-Pool und ein Kinderplanschbecken, oder spazieren Sie entlang der idyllischen Strandpromenade zum nahe gelegenen Ort.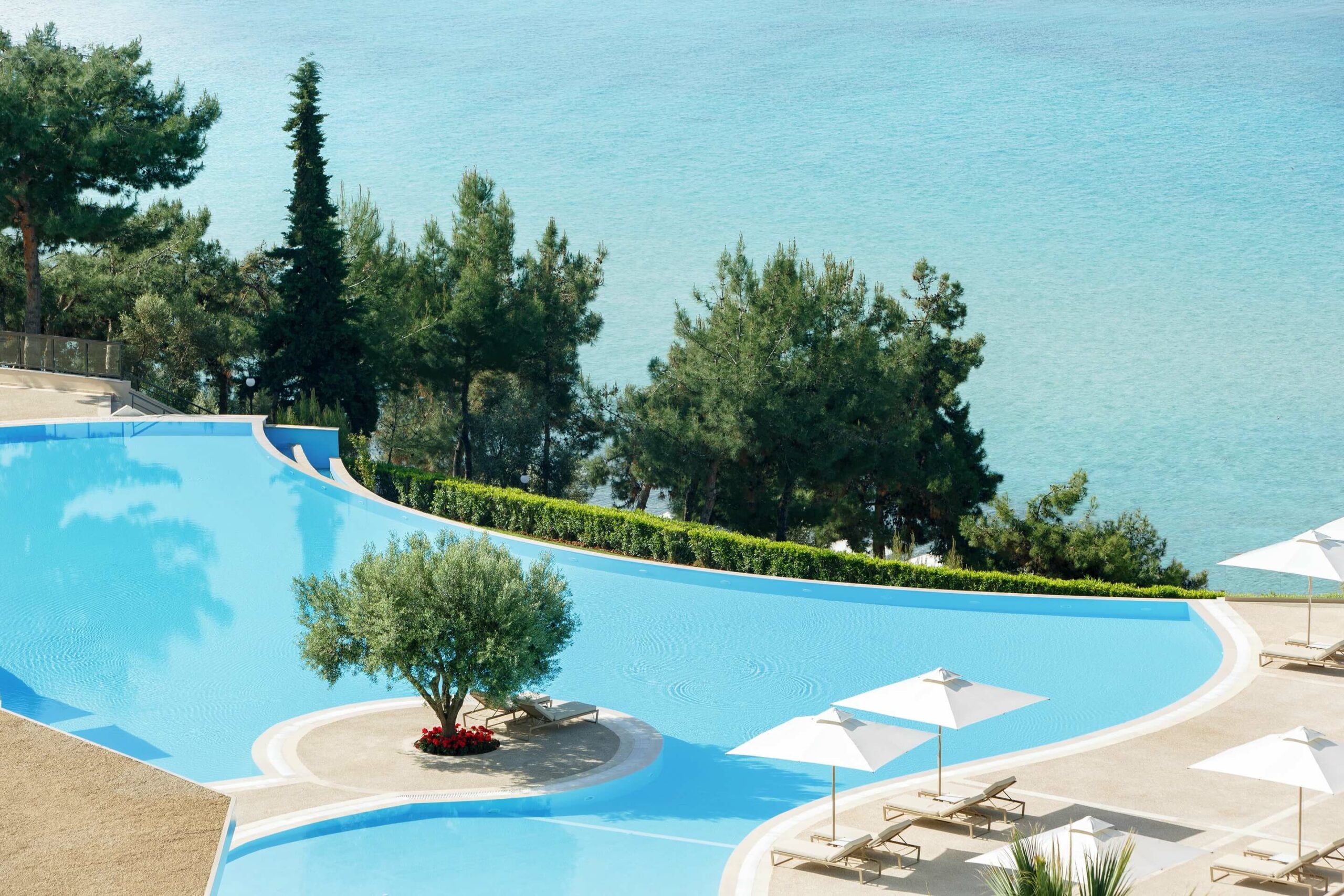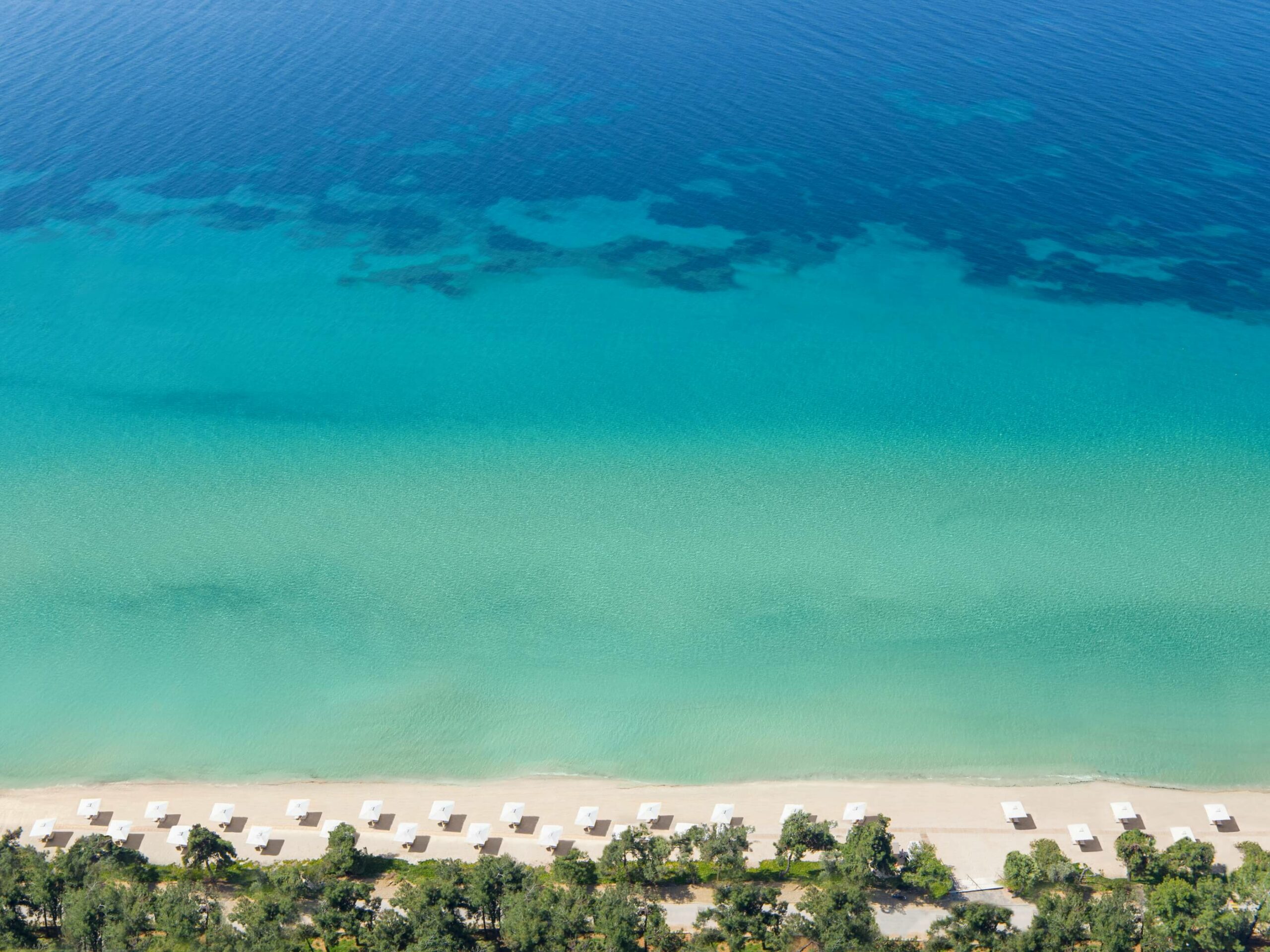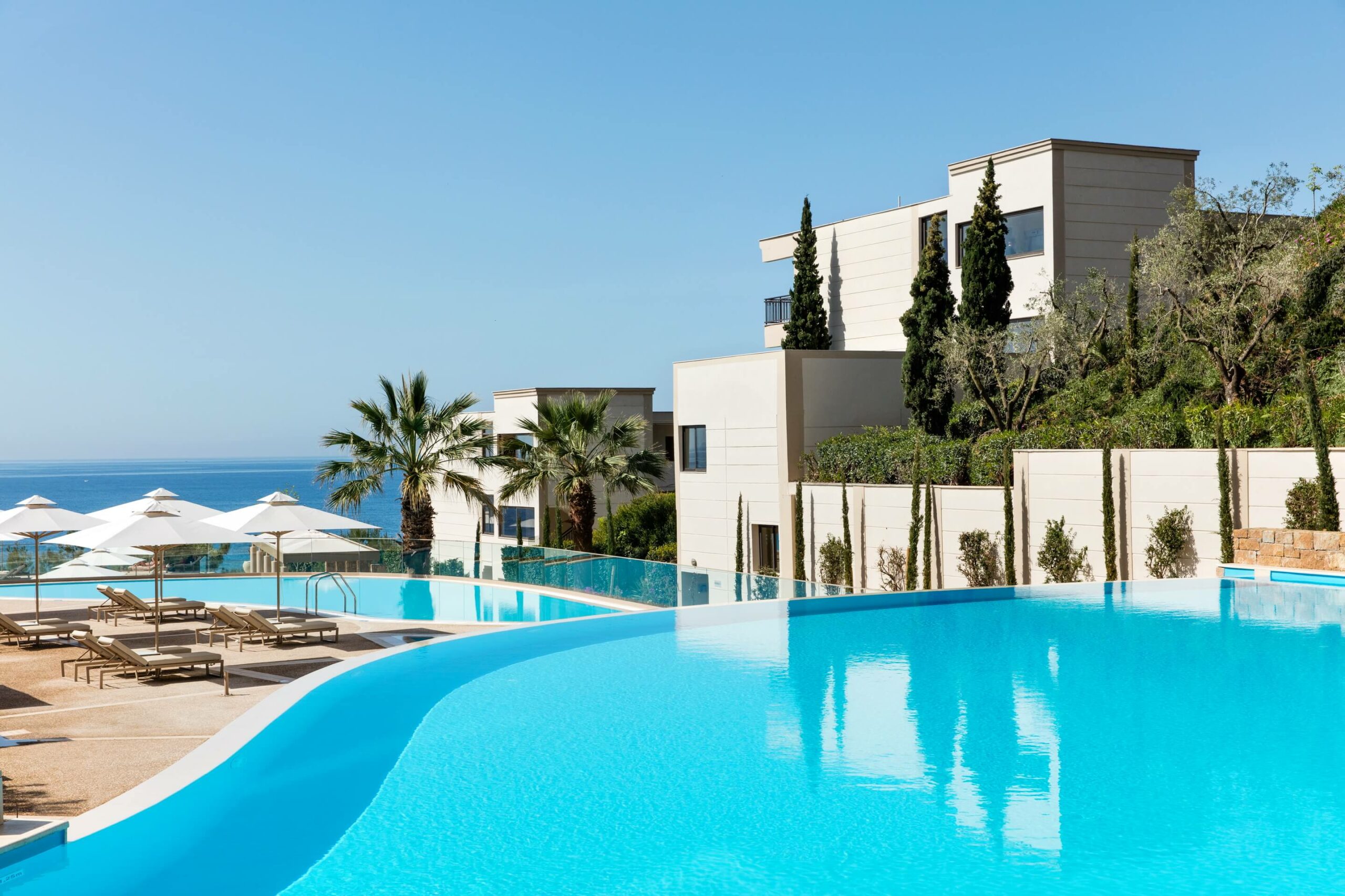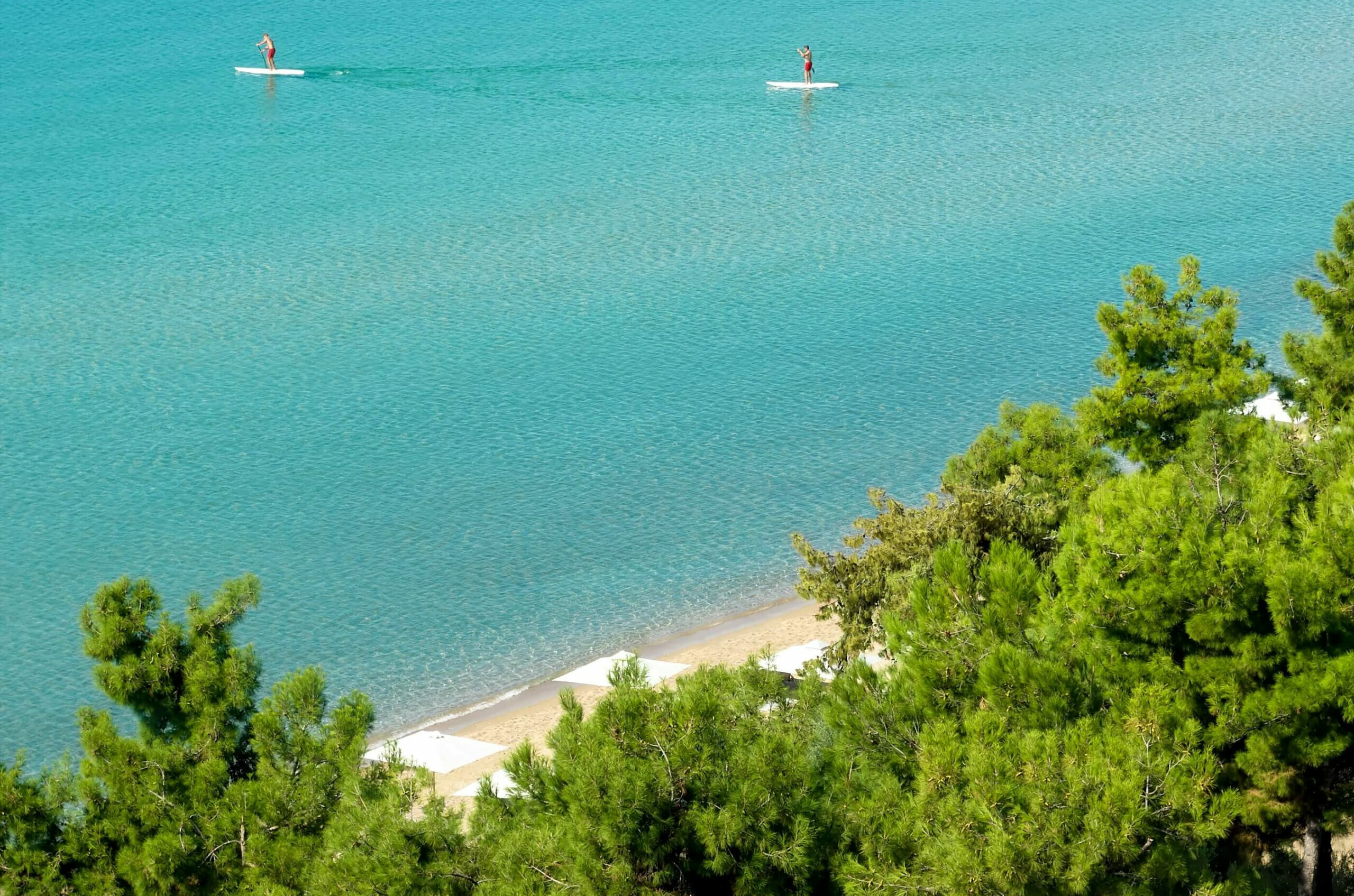 Eine Welt voller unvergesslicher Erlebnisse
voller unvergesslicher
Erlebnisse
Gestalten Sie während Ihres Aufenthalts im Ikos Oceania perfekte Tage, die so einzigartig sind wie Sie selbst. Von actiongeladenen Kids Clubs bis hin zum familienfreundlichen Entertainmentprogramm, mit Shows im Broadway Stil oder organisierten Wettbewerben. Spielen Sie Tennis, gehen Sie Surfen, unternehmen Sie einen Fahrradausflug mit der Familie oder kommen Sie einfach bei einer Yogastunde zur Ruhe – all das ist Teil Ihres Aufenthalts.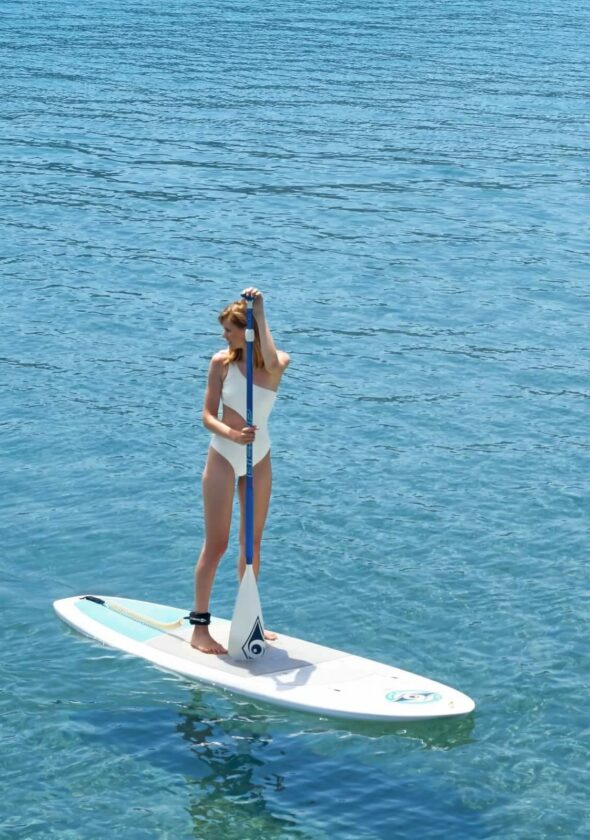 Aktivitäten
Aktivitäten
Bleiben Sie aktiv, verbringen Sie Quality Time mit Ihren Liebsten und lernen Sie neue Fähigkeiten. Von adrenalingeladenen Mountainbiketouren bis hin zu Schnupperkursen im Tauchen gibt es viele abwechslungsreiche Aktivitäten, an denen Sie teilnehmen können. Spielen Sie eine Runde Tennis, trainieren Sie Ihre Fußballkünste oder besuchen Sie einen Pilates-Kurs am Strand.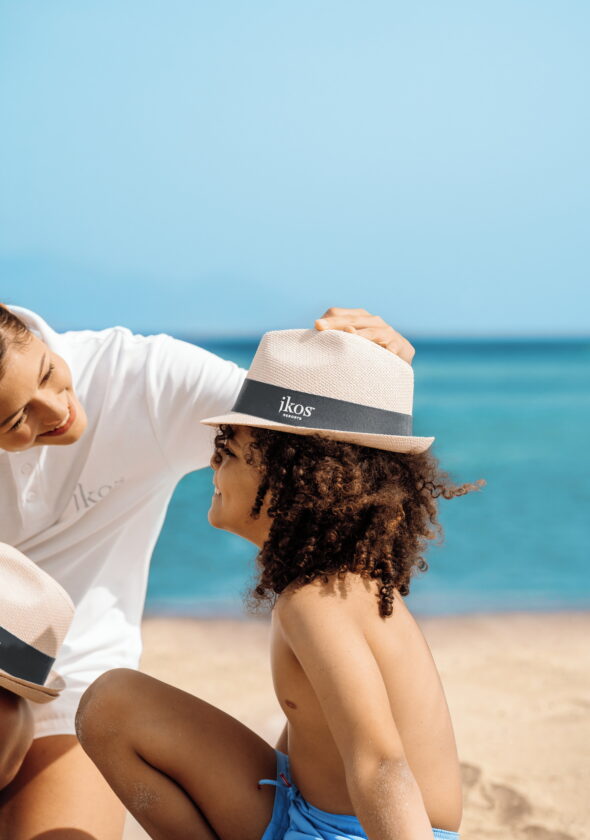 Kinder
Kinder
Das Ikos Oceania bietet Aktivitäten und Events für alle Altersgruppen. Die jüngsten Gäste haben die Zeit ihres Lebens, während ihre Eltern entspannte Stunden in der Sonne verbringen. Die Kids schließen neue Freundschaften, machen wertvolle Erfahrungen und nehmen wunderbare Erinnerungen mit, wenn sie sich von den professionellen Betreuern wieder verabschieden.
Spa
Spa
Gönnen Sie sich eine wohlverdiente Me-Time im stilvollen Ikos Spa by Anne Semonin Paris. Lassen Sie den alltäglichen Stress zurück und tauchen Sie in unseren beheizten, himmelblauen Pool ein oder entspannen Sie sich in Thermalsuiten. Für einen extra Holiday Glow ist auch eine Runde im Fitnessstudio keine schlechte Idee.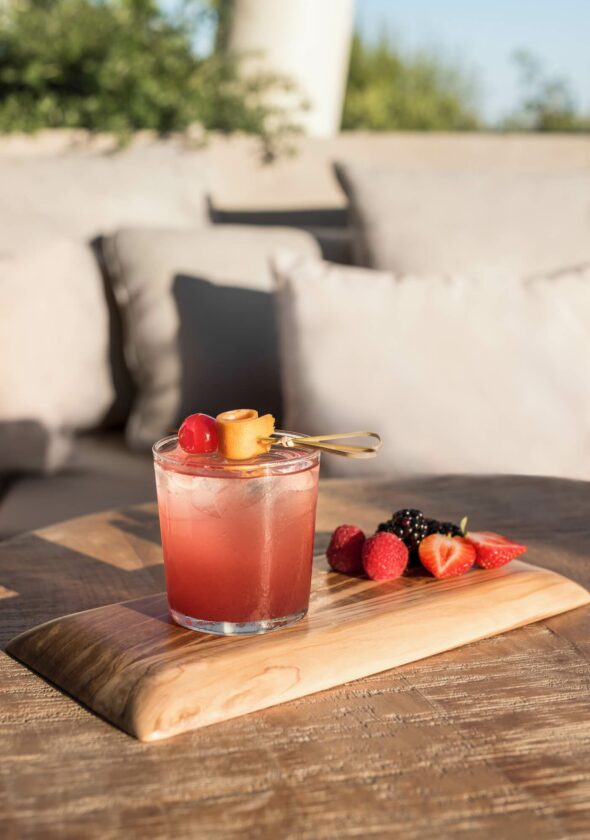 Entertainment
Entertainment
Nach einem Tag voller Entdeckungen öffnet sich abends der Vorhang noch einmal für weitere spektakuläre Performances, Live-Musik und familienfreundliches Entertainment. Genießen Sie einen kunstvoll gemixten Cocktail mit Blick auf das Mittelmeer, suchen Sie sich einen der 300 exquisiten Weine aus oder lassen Sie sich bei einer Kindershow verzaubern. Wofür Sie sich auch entscheiden - der Abend wird garantiert unvergesslich. overlooking the Mediterranean, or giggle away at a side-splitting children's show. Whatever you choose, it will be a night to remember.
Begeben Sie sich auf die Suche nach dem nächsten Abenteuer auf den drei spektakulären Halbinseln der Chalkidiki, nachdem Sie in einen umweltfreundlichen Premium Tesla eingestiegen sind – als Teil unseres kostenlosen Local Drive Abenteuers. Essen Sie in authentischen regionalen Restaurants dank des ebenso kostenfreien Dine Out Programms und erhalten Sie mit dem Kulturpass ein gratis Museumsticket für eine freiwillige Geschichtsstunde. Alles im Rahmen Ihres Aufenthalts.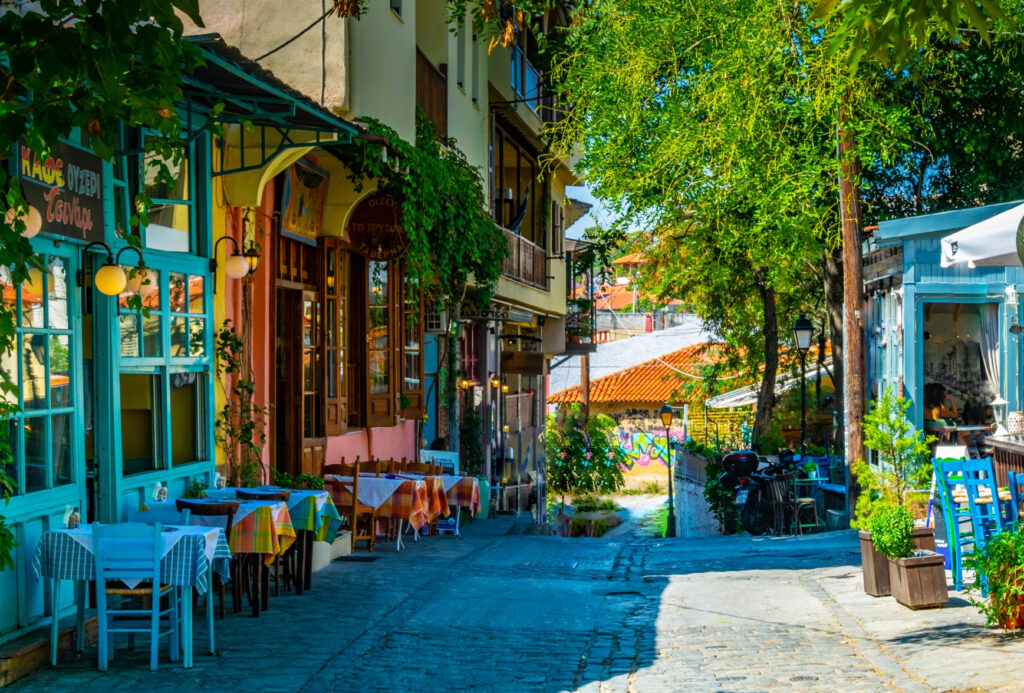 "Ich würde mehr als 5 Sterne geben, wenn ich könnte. Wir verlassen gerade das Hotel
das war unser zweiter Trip. Und wir planen schon den dritten!"
GÄSTEBEWERTUNG AUF TRIPADVISOR, 2022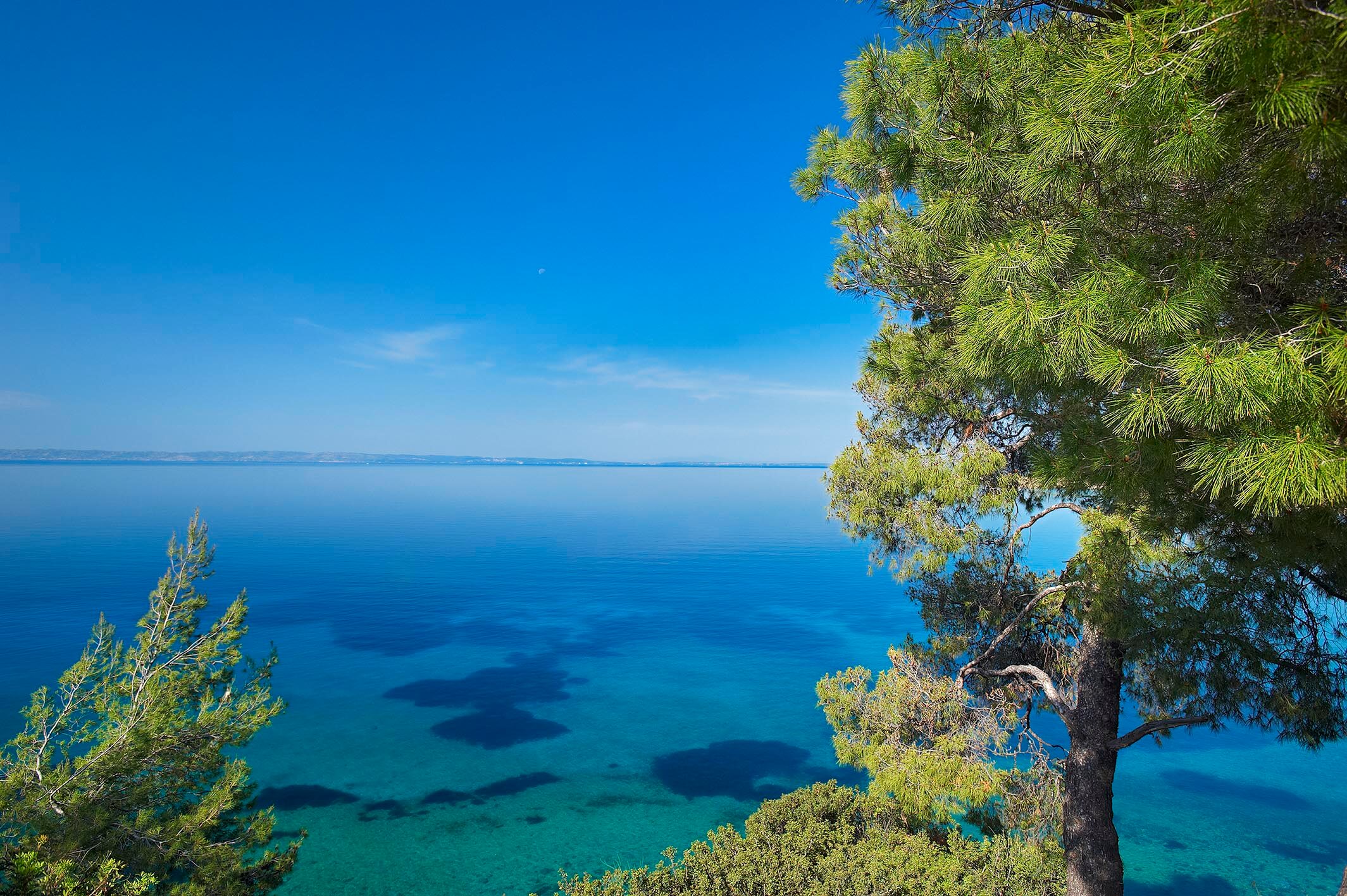 Duftende Wälder, azurblauer Himmel, exquisite Küche und eine reiche Kultur prägen die atemberaubende Küste der Chalkidiki – die perfekte Location für unvergleichliche Glücksmomente in der Sonne.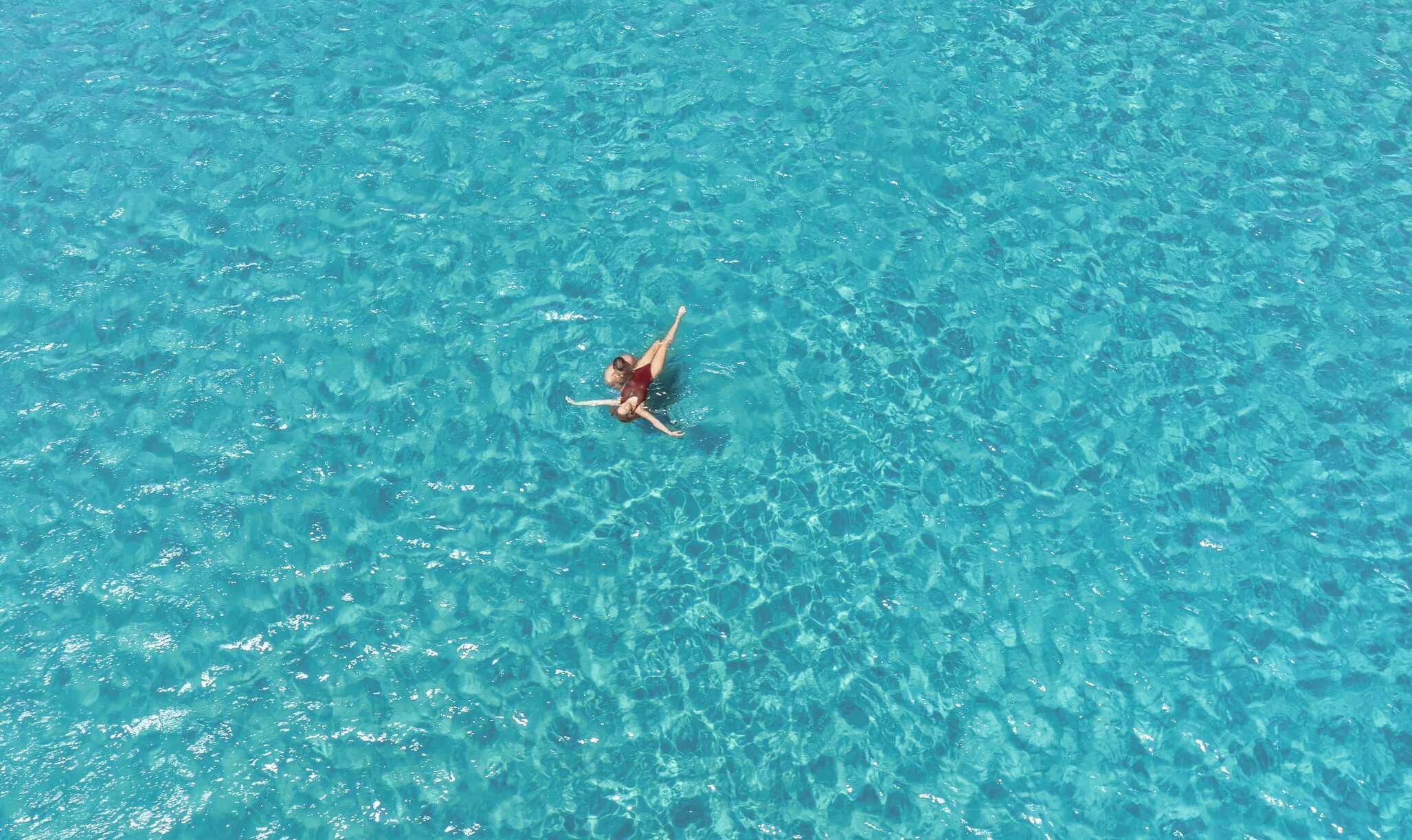 Das Ikos Oceania ist über den Internationalen Flughafen Thessaloniki einfach zu erreichen. Der 50 Kilometer lange Weg nimmt etwa 40 Minuten Autofahrt in Anspruch.
Ikos Oceania Resort Übersicht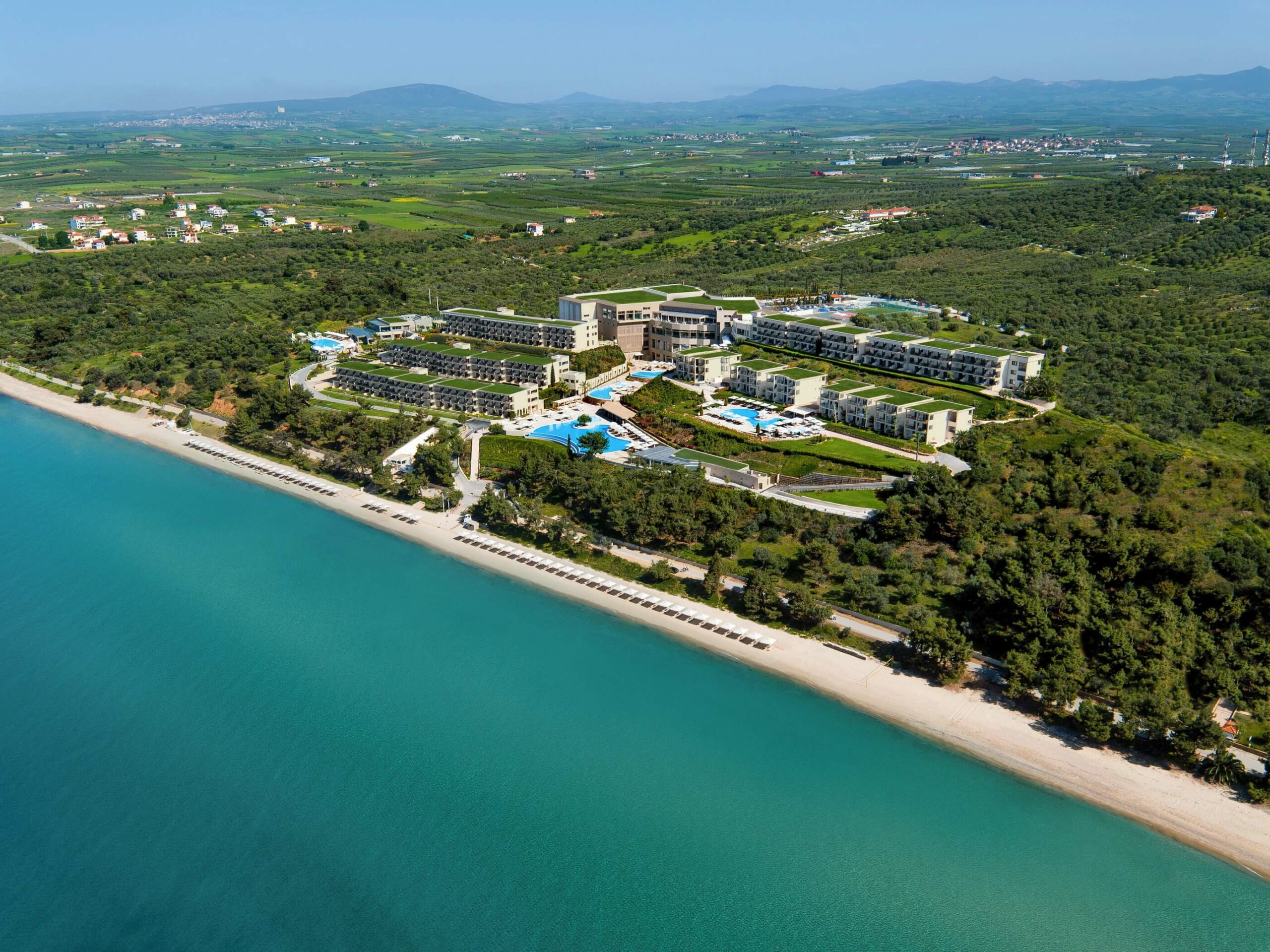 'Flavors' Buffet Restaurant
4th Floor
'Provence'
French Restaurant
'Fresco' Italian Restaurant
4th Floor